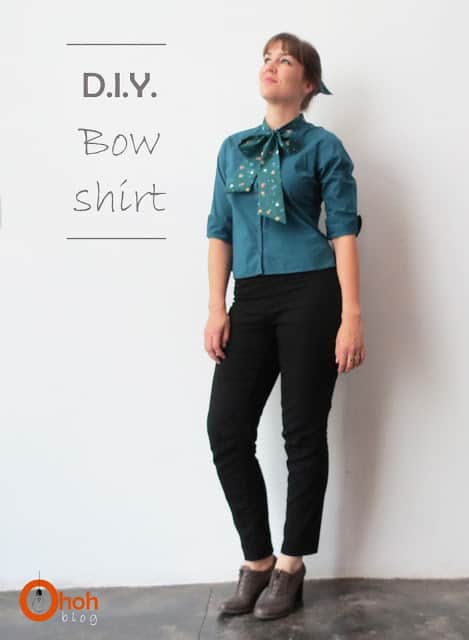 I had this shirt for years and it's been awhile since I wear it. It was time to refresh it with a fairly simple customizing. The all process took me only 30 minutes, quick and easy, my favorites projects!
You gonna need:
A shirt, matching fabric, thread, scissors, and a sewing machine.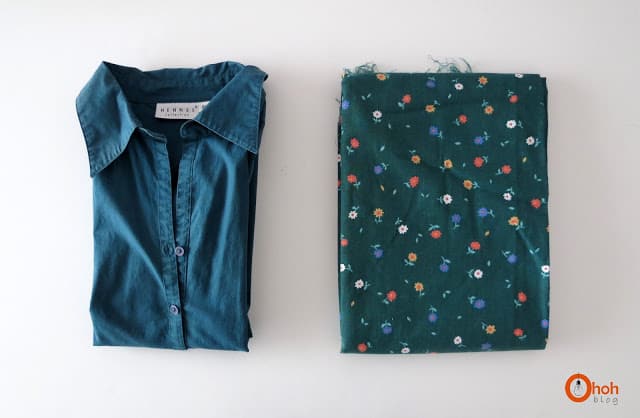 I also had this coupon fabric for years … I even think I retrieve it from my mom, lucky me they match together!
The first thing to do is to cut the neck. Then, cut a piece of fabric 7″ x 65″ – 18 cm x 165 cm.
Folds in half lengthwise, wrong side out.

Sewing as shown, except in the center where the shirt neck will fit.

Cut extra fabric.

Turn right side out, and iron.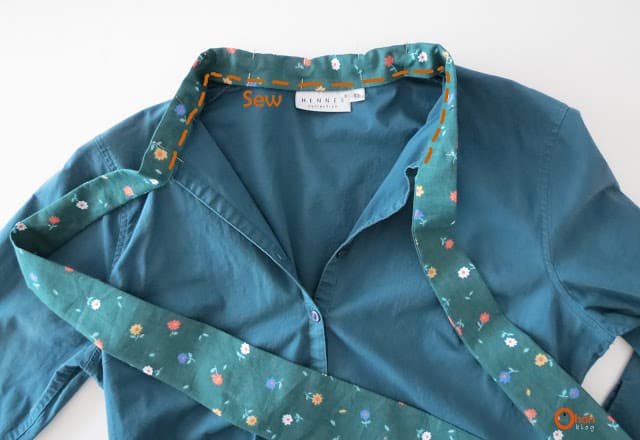 Fix the fabric on the shirt neck with pins and sew along.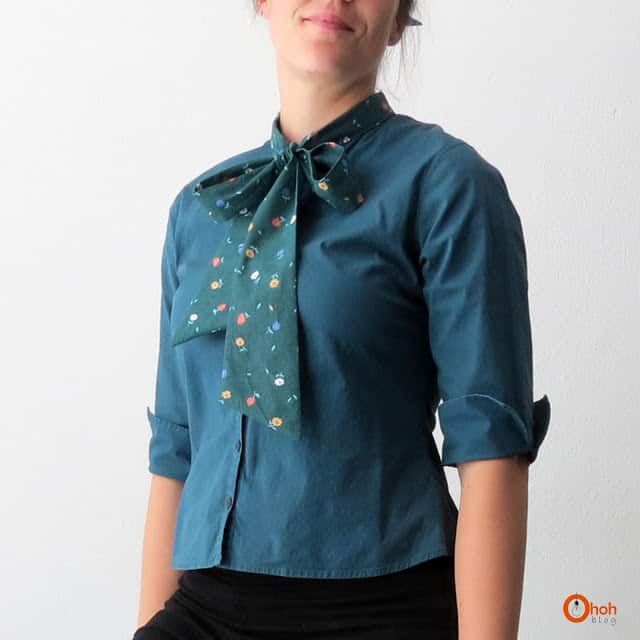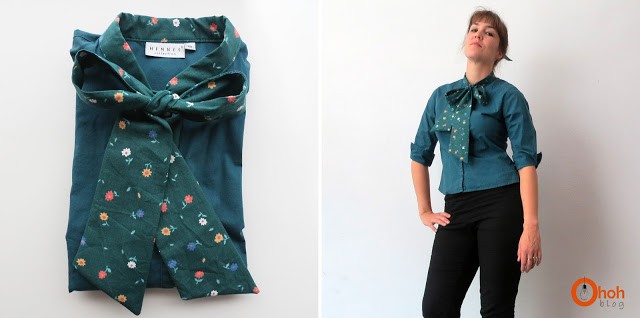 Et voila, wear and tie a bow!
Amaryllis