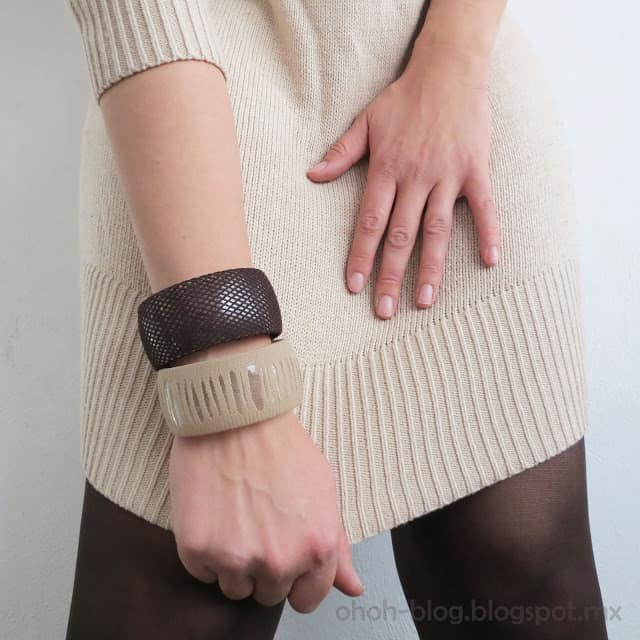 I've got these plastic bracelets on a "everything-cheap-store". They cost only 50 cents, and I thought at that price I could always do something with. So I customize them with lycra socks ( clean and new one ;).
Encontré estos brazaletes de plástico en una "tienda-de-todo-barato". Sólo cuestan 7 pesos, pensé que a ese precio siempre podía hacer algo. Así que los personalizé con medias de lycra ( limpias y nuevas ;).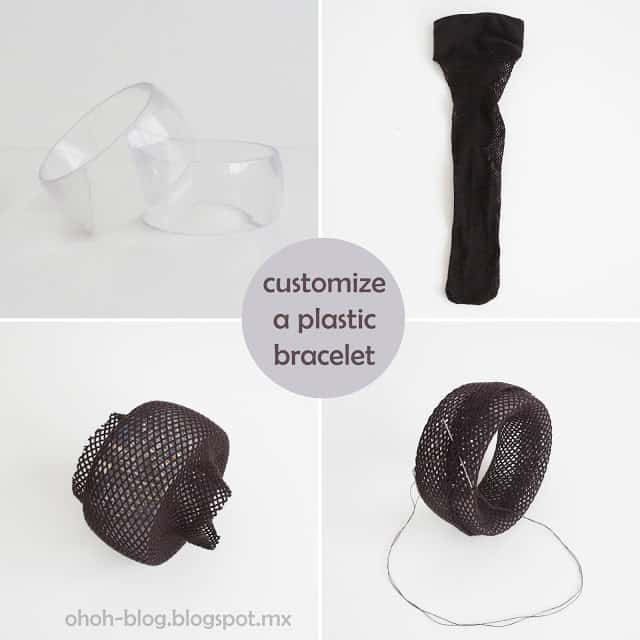 Some explanations:
Put the bracelet in the tights and cut each side leaving an edge to seam.
Join the two parts of the tights and sew them together.
At this point, the bracelet is inside the fabric and the seam is on the outside of the bracelet
Turn seam to the inside, and voila!
Algunas explicaciones:
Coloque la pulsera en la media y cortan de cada lado dejando un borde para la costura.
Unir los dos bordes de la media y coser los juntos.
En este punto, la pulsera está dentro de la tela y la costura está en el exterior del bracelete.
Gire la costura hacia el interior, y ¡voilá!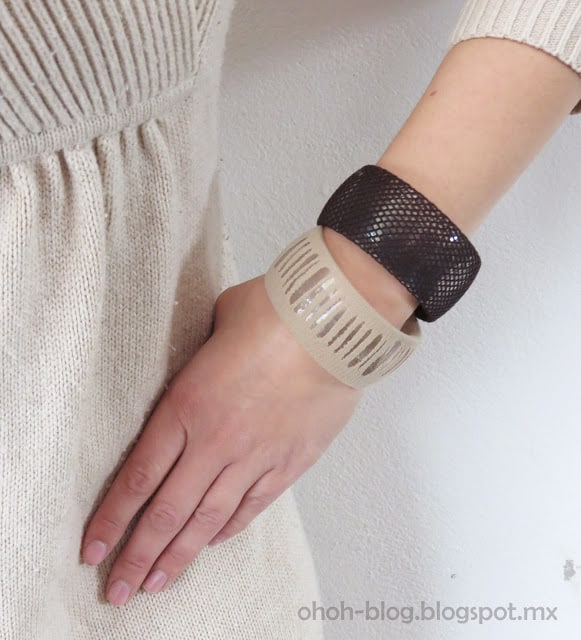 It took me 10 minutes to make. It's easy and can easily be changed..
I think it should work with any stretch fabric (jersey, lycra …) and with any color bracelet … there are still many design to imagine!

Me tomó 10 minutos hacerlo. Es fácil y se puede cambiar fácilmente.
Creo que debe funcionar con cualquier tejido stretch (jersey, lycra …) y con cualquier pulsera de color … todavía hay muchos diseños que imaginar!

Amaryllis