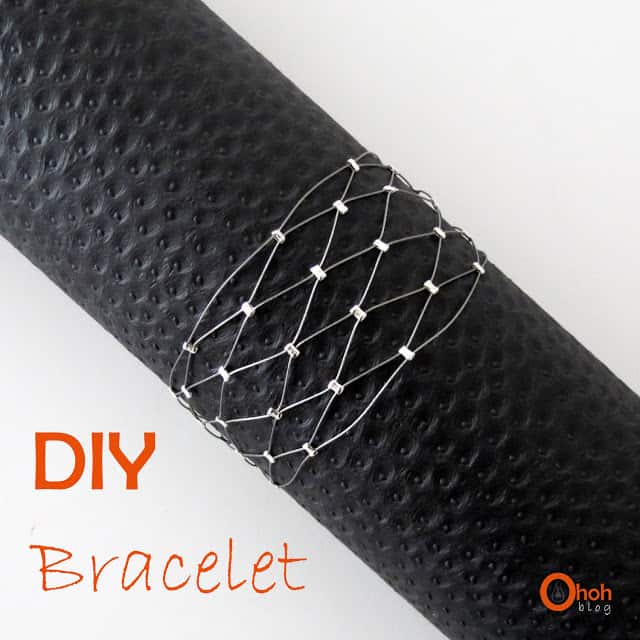 I'm a little busy this week. We started to work in our bedroom, so painting is done, carpenter built the closet yesterday (youpie!)…still have to do all finishing work, cleaning and organizing! I've got a few new DIY idea to try…so I will share it with you as soon as possible!
As I couldn't do anything yesterday (because of carpenter working) I made a little bracelet!
It's easy and I used basic jewelry material: Silver wire, clasp, rings, silver crimp bead and pliers.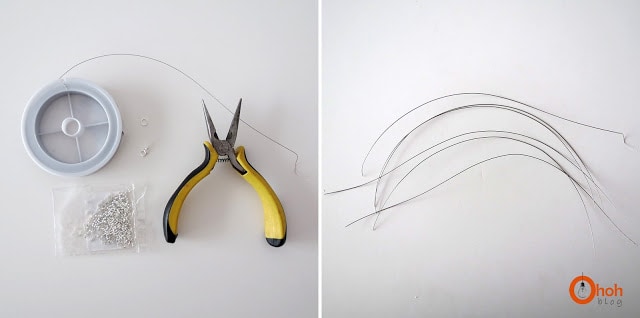 Cut 8 wire pieces of 10″ / 25 cm and fix it 2 by 2 with a crimp bead on the clasp.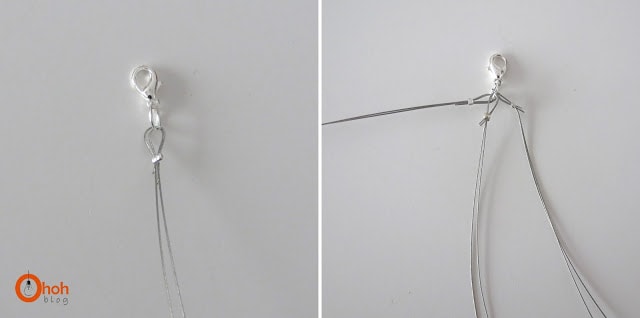 You will have 4 pair wire (not like the picture … I added a pair after)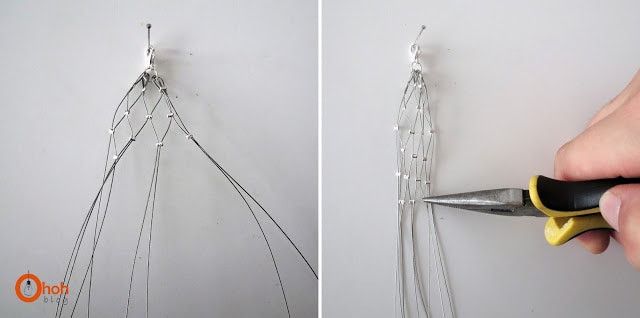 Start attaching wire 2 by 2 with a crimp bead, so as to form a trellis shape.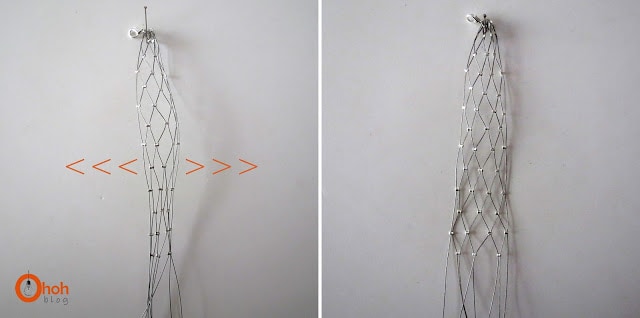 Stretch on the side to give shape to the bracelet. Finish by attaching the wire with a ring.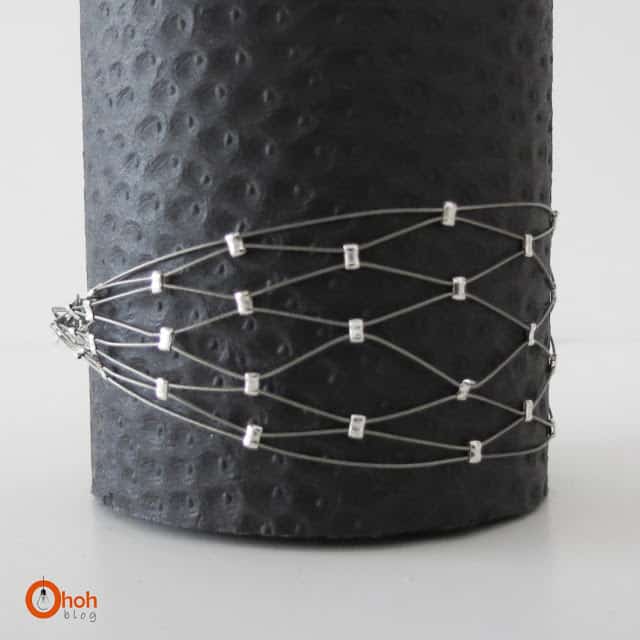 Et voila!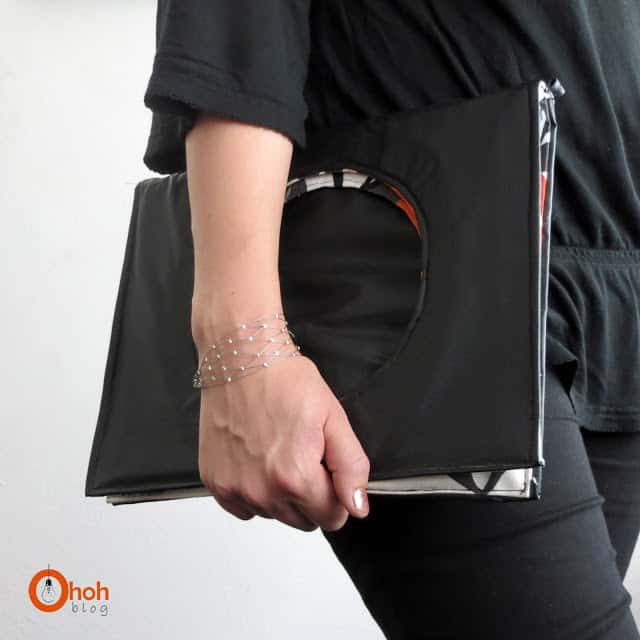 As I didn't write the blog in Spanish anymore, I added Google translate in the sidebar, hope it will be useful!
Amaryllis