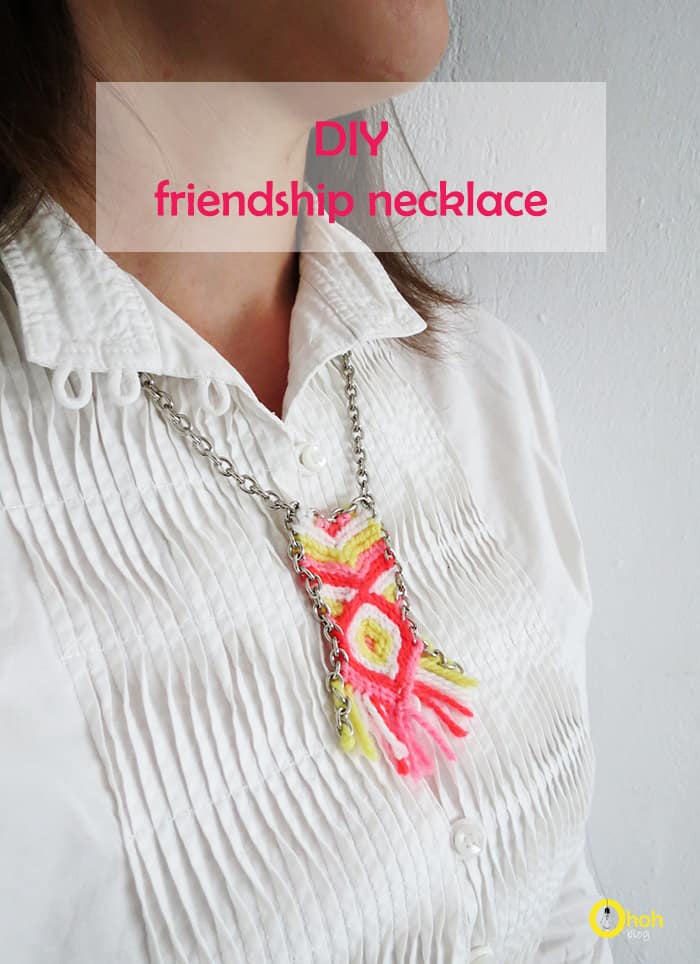 Looking for an original statement necklace? Let's try a colorful braided version! It's fun to do and you only need a few supplies.
Materials:
Jewelry chain
claps
pliers
yarn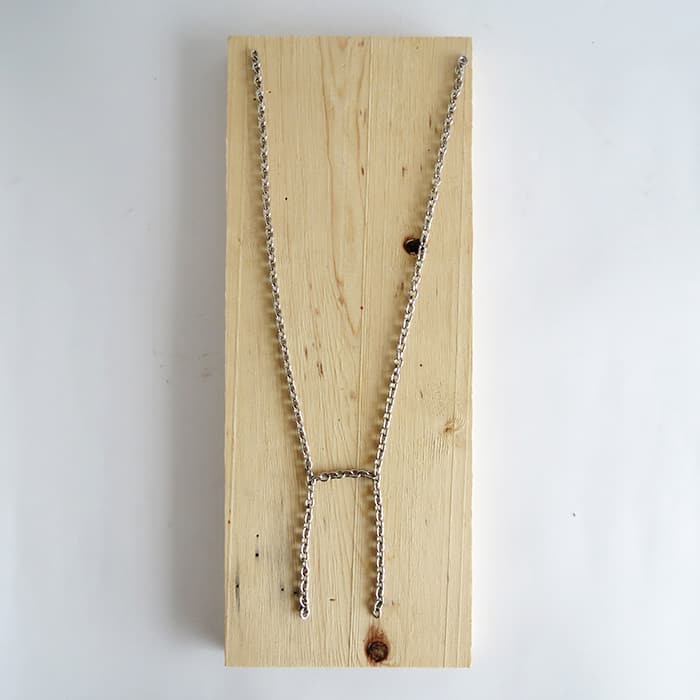 Cut two chain of 12′ and a small one of 1 1/5. Fix the small chain between the two longs. Use the pliers to open the two end links and attach them with the main chains.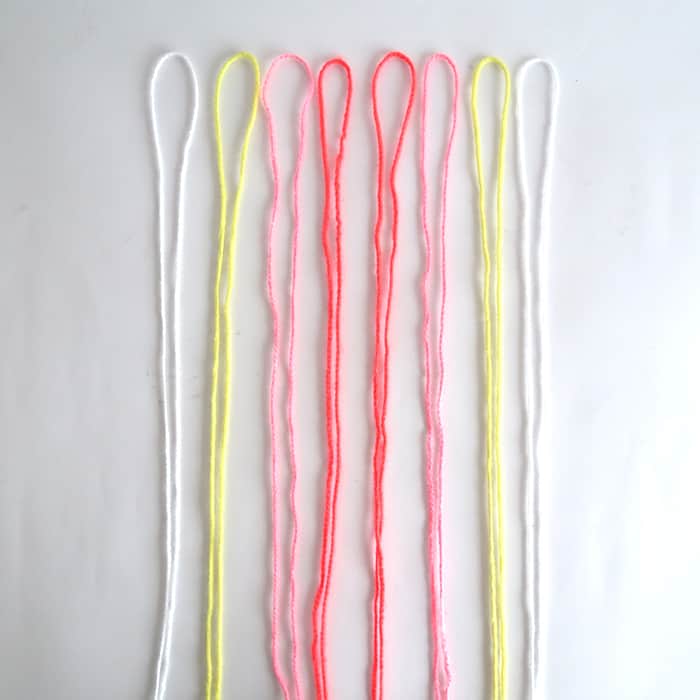 Cut 8 pieces of yarn and fold them in the middle.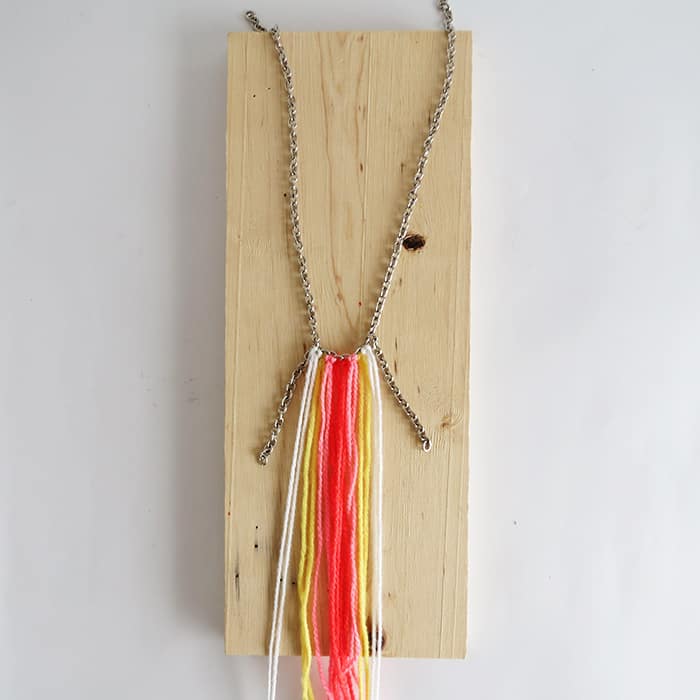 Slide each yarn piece into a chain link and make a knot.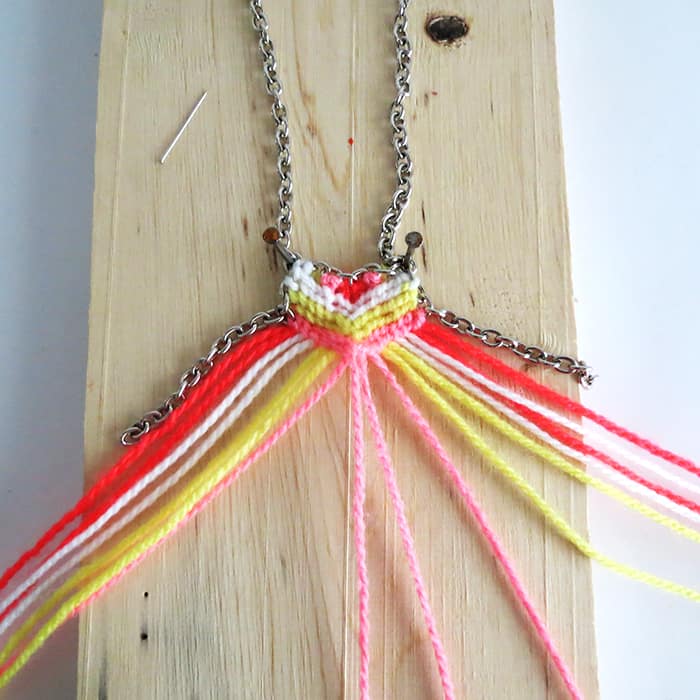 I put two nails in the links to secure the chain while I was doing the nodes. But you can also use tape ….or anything else who will help you to fix the necklace.
Start making knots. Each time you start a row make the first knot including the chain link. I start with a chevron pattern following this tutorial from Simple DIYs. Then, I end up free style. It's not bad for a first try but it definitely could had been better.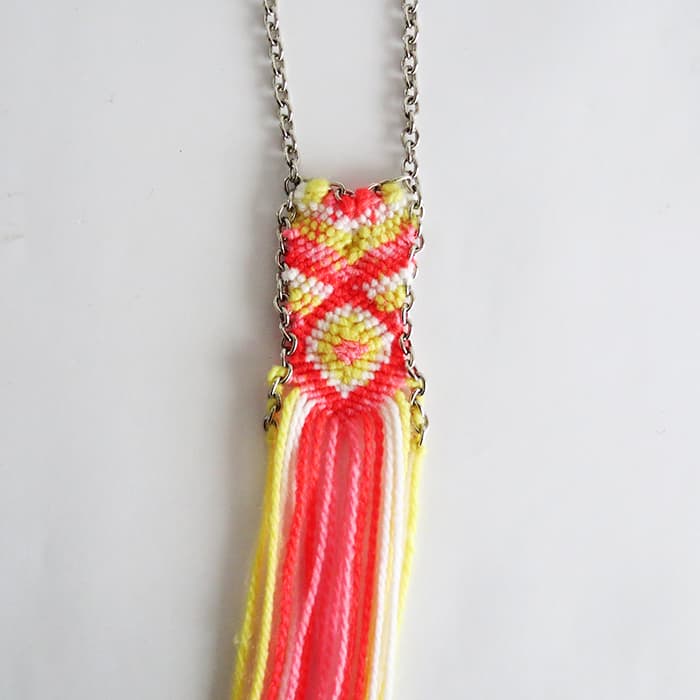 Cut the extra yarn, and put the claps at the end of the chain.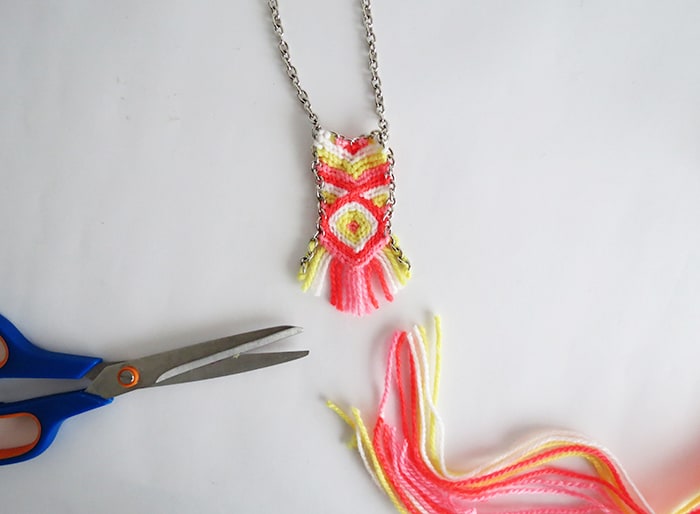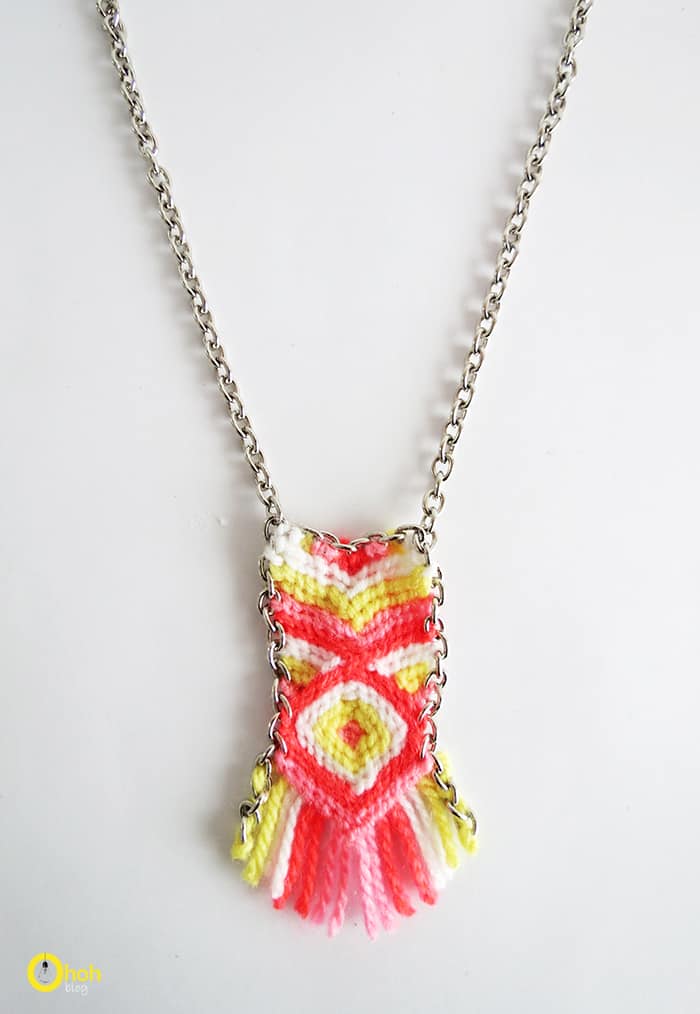 That's it! I like how it looks with a strict white shirt, it gives a little twist to a simple outfit! What do you think? If you like yarn jewelry, you can have a look at this other necklace.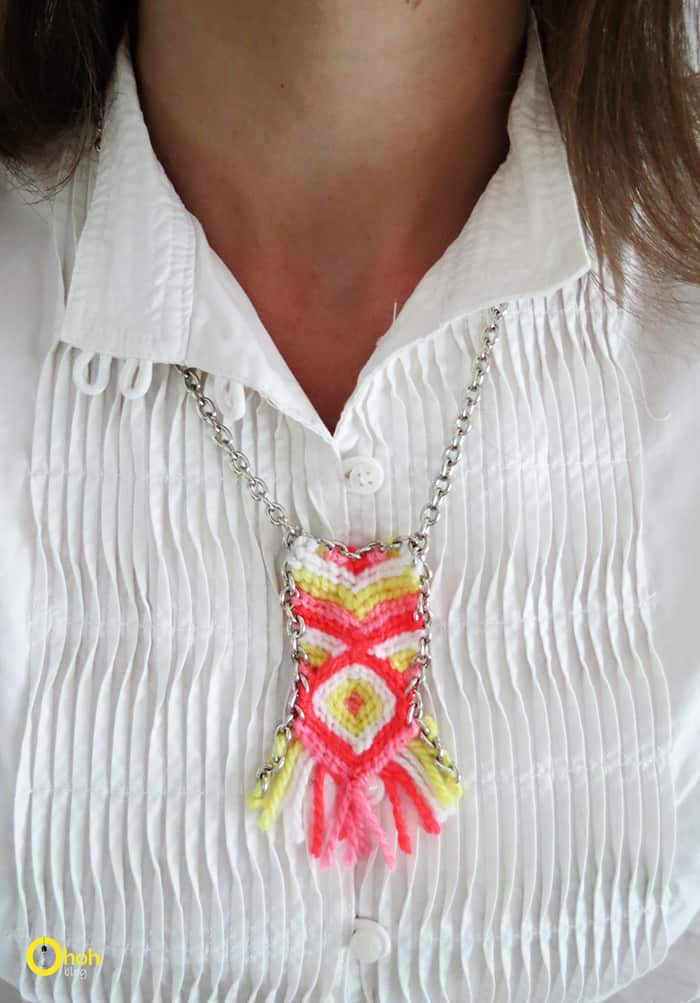 Amaryllis