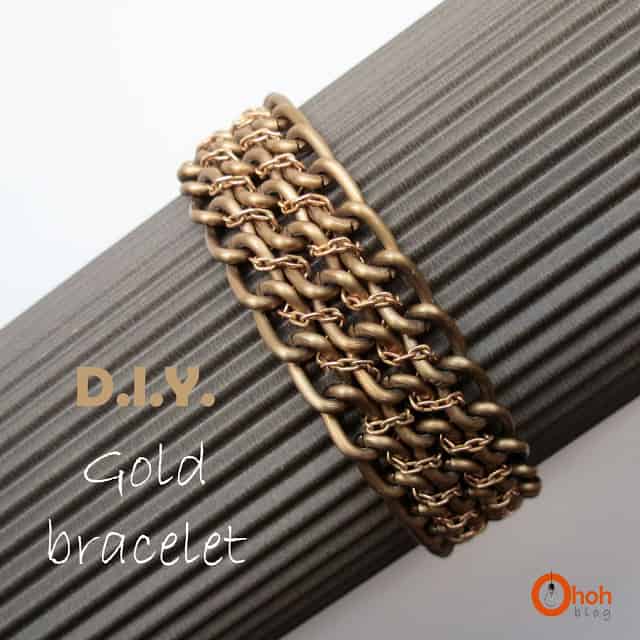 A very simple idea to make a pretty bracelet with braiding different chains.
Una idea muy simple para hacer una pulsera bonita trenzado diferentes cadenitas.

Cut three same length pieces and attach them with the clasp on one side.
Cortar tres piezas del mismo largo y amarar las con el cierre en un lado .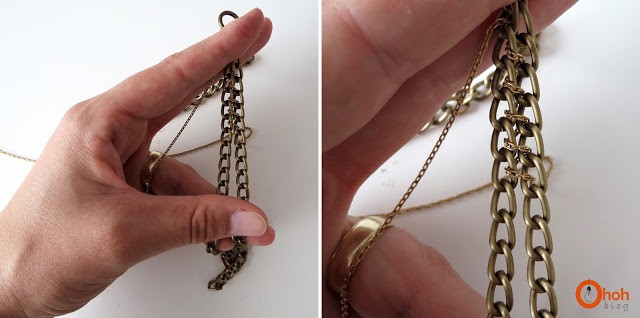 Pass the small chain in the big chain link.
Pasar la canedita entre la mallas de la grande.

To finish attach the small chain end with wire around the chain link. Do the same for the third string.
Para terminar amaran el extremo de la cadanida con un alambre. Hacer lo mismo con la tercera cadenita.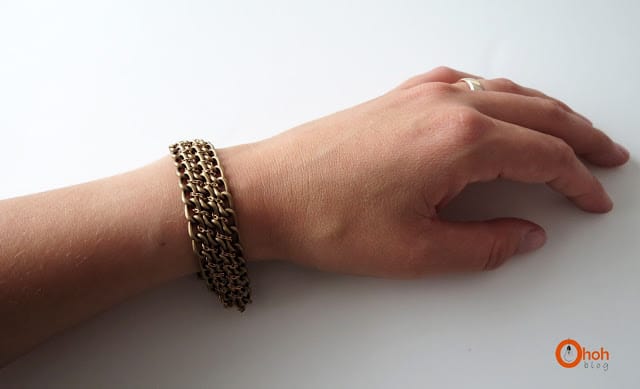 Et voila,
Amaryllis