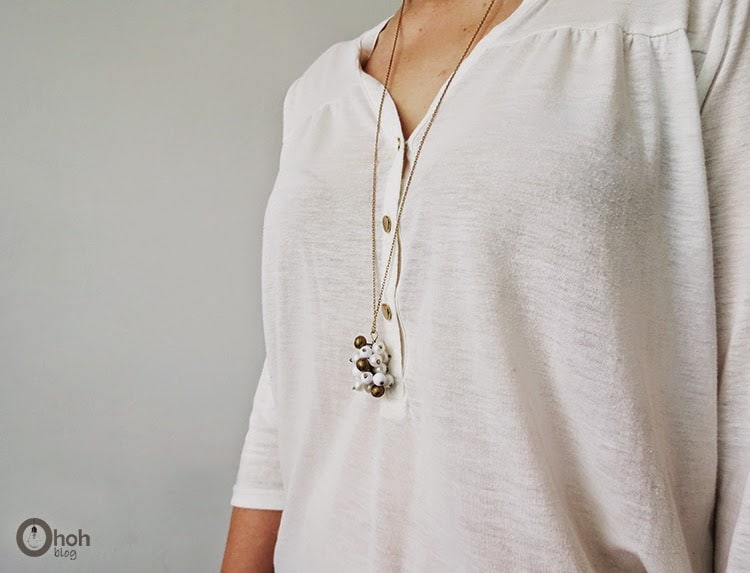 I saw this beautiful porcelain pendant on Pinterest. And I just loved it…unfortunately it wasn't available on La goutte de terre Etsy shop. So I made a "cheap" version with plastic beads.
Vi este bonito collar en Pinterest. Me encanto…pero desafortunadamente ya no era disponible en la tienda Esty La goutte de terre. Entonces hize une version "barata" con cuentas de plastico.
J'ai vu ce magnifique pendentif en porcelaine sur Pinterest. J'ai tout simplement adoré … malheureusement il n'était plus disponible dans la boutique Esty de La goutte de terre. J'ai donc fait une version "pas cher" avec des perles en plastique.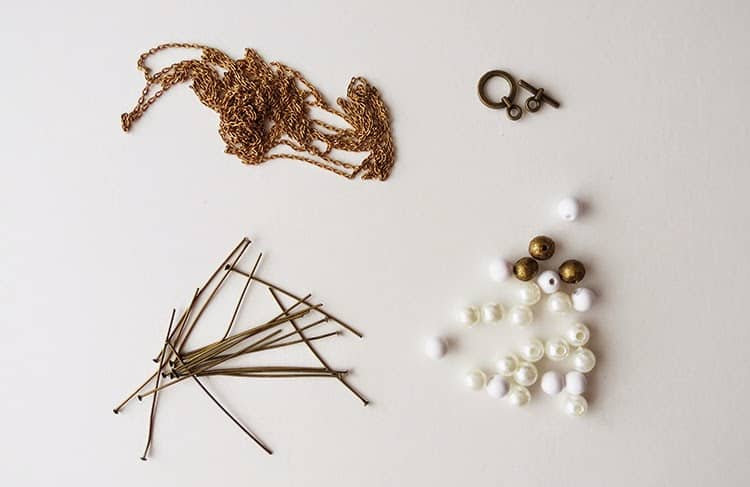 What you gonna need: beads, chain, clasp. flat head pins and pliers.
Material que vas a necesitar: cuentas, cadenita, broche, alfileres para joyería y pinzas.
Ce dont tu vas avoir besoin: des perles, une chainette, un fermoir, des épingles pour bijoux et des pinces.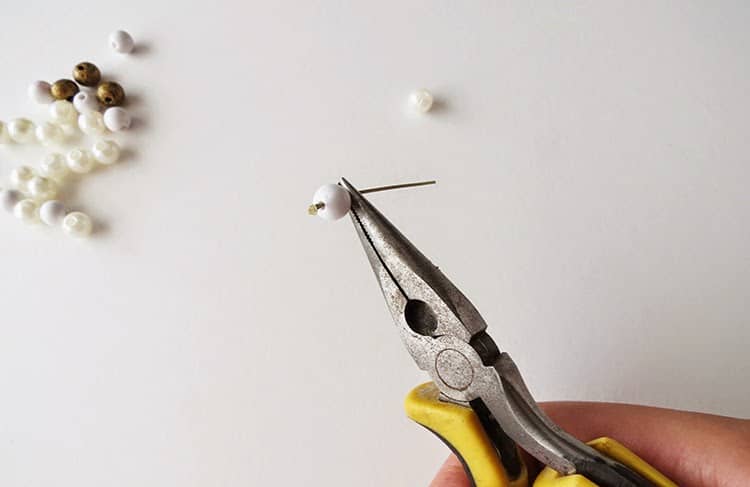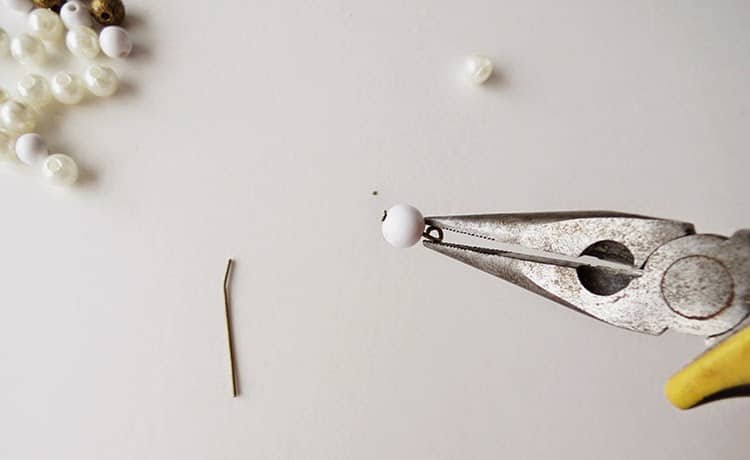 I used three different plastic beads: white, pearl and gold. Pass a bead thought a pin, cut it and make a loop at the end. Do it for each bead.
He utilizado tres tipos de cuentas diferentes: unas blancas, otras tipo perlas y unas de color oro. Pasas la cuenta en un alfiler, lo recortas y haces un bucle con el extremo. Haz lo mismo para cada cuenta.
J'ai utilisé trois type de perles différentes: des blanches, des imitations perle et des de couleur dorées. Passe une épingle au travers de la perle, coupe une partie du fil et fais une boucle avec l'extrémité. Fais la même chose pour chaque perle.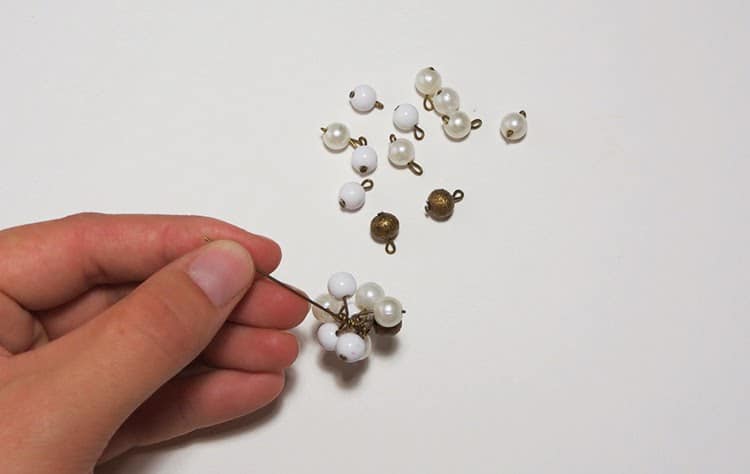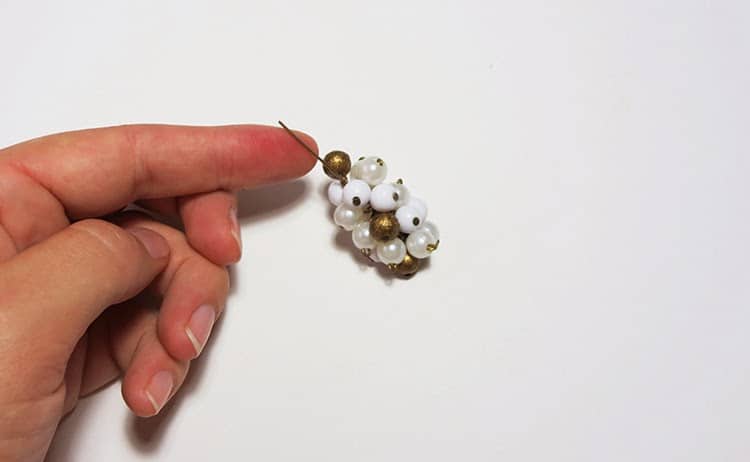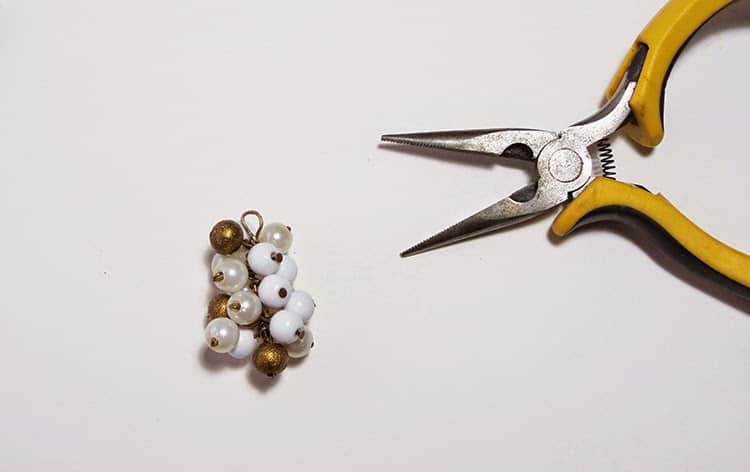 Take a pin and slip all the beads on it. Finish by making a loop with the wire.
Tomas un alfiler y pasas todas las cuentas sobre ella. Terminas haciendo un bucle con el extremo del alfiler.
Prends une épingle et glisse y toutes les perles. Termine en faisant une boucle avec le fil.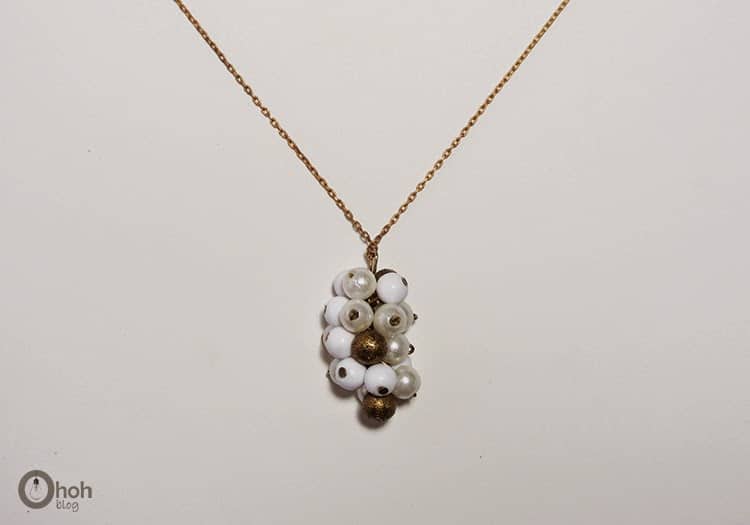 Pass a chain and done, enjoy it!
Pasas una cadenita, y listo para ponerte lo!
Passe une chainette, et terminé! Tu peux le porter!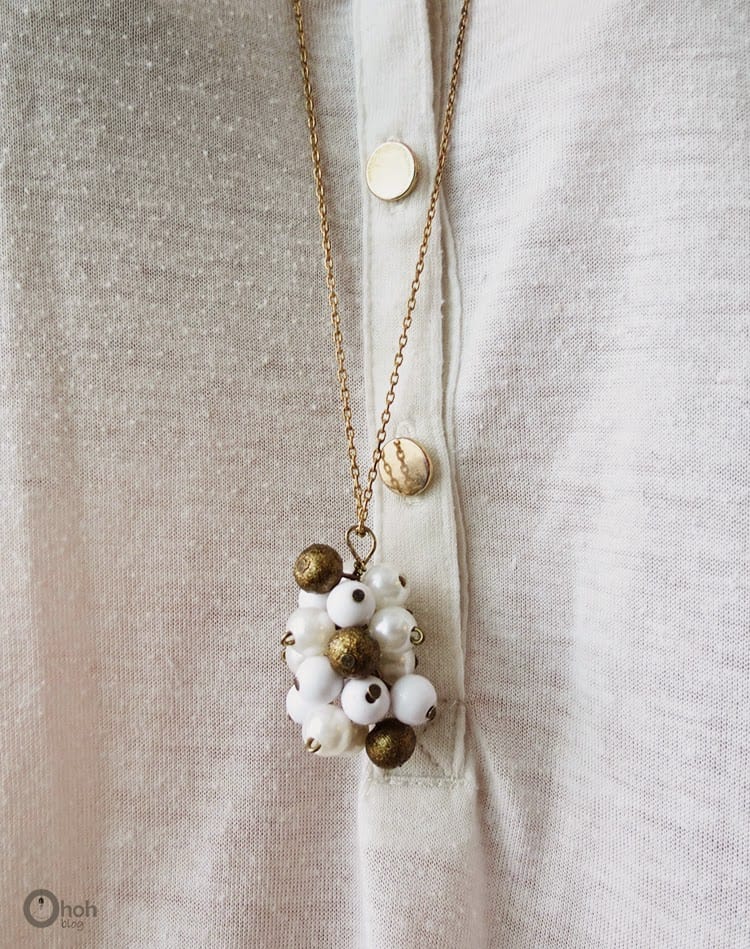 I like how the tree different kinds of beads looks together. You can make it in any color you want. Don't forget to take a look at La goutte de terre, they made pretty porcelain jewelry.
Me gusta como combinan las cuentas. Lo puedes hacer en otros colores. No olvidas echarle un vistazo a La goutte de terre, hacen estupendas joyereias de porcelana,
J'aime la combinaison des trois différentes sortes de perles. Tu peux faire des variantes dans des autres couleurs. N'oublie pas de jeter un œil à La goutte de terre, ils font de magnifiques bijoux en porcelaine.
Amaryllis