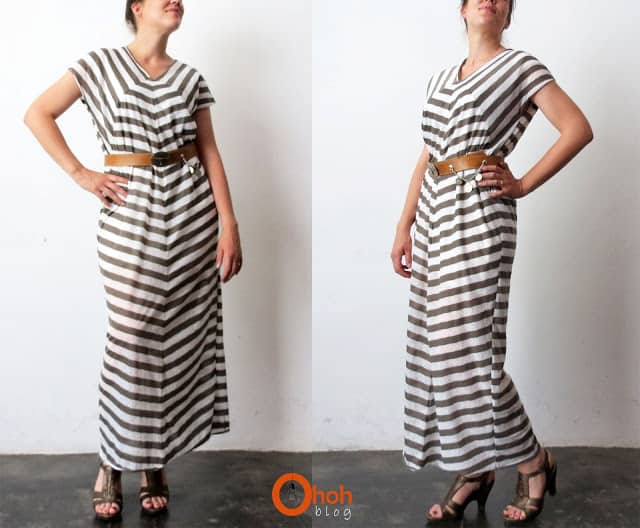 I Bought this pice of fabric some time ago without knowing what I was gonna do with it! But hey, it was less than a 1$ (10 pesos!!!) so no hesitation!!
I store it with my future sewing projects clearence fabrics I don't know what to do with!
Last week, I came across Sweet Verbana blog and found this easy maxi dress tutorial, perfect sewing project for this fabric!
I follow her tutorial but I had to find a solution because I didn't have enough fabric, so I add fabric pieces to make sleeves. I love the final result. Even if strips doesn't match on sides. I also make a lining because the fabric is a bit transparant! Easy project perfect for summer time!

Happy with my 1$ new maxi dress! What are you gonna sew with your clearance fabric coupon?
Amaryllis