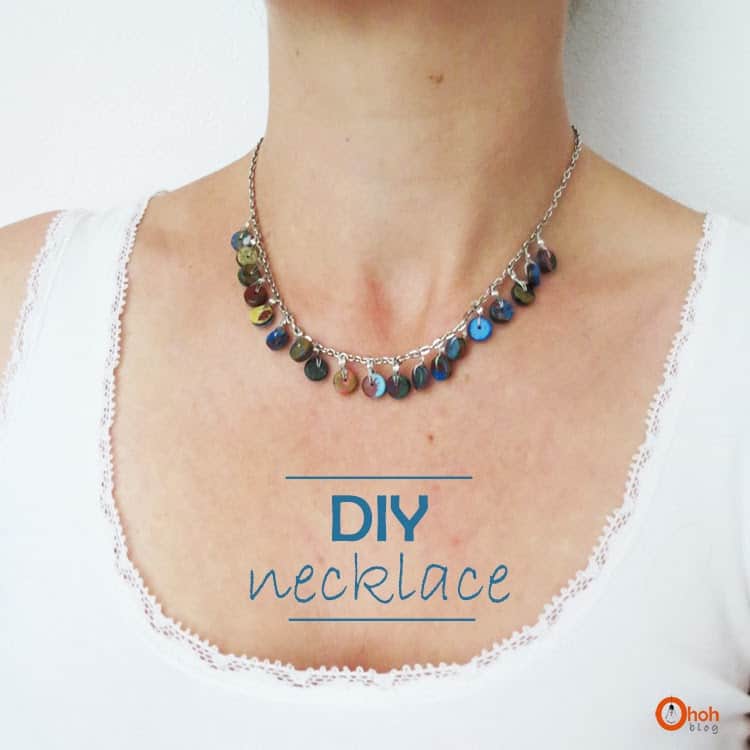 Today, a tutorial to make a pretty necklace! You gonna need beads, a small chain, a clasp, wire, crimp beads and pliers. Lucky me, I get everything in my Kollabora package!
Hoy, un tutorial para hacer un collar bonito! Necesitarán perlas, una pequeña cadena, un broche, alambre, perlas metalicas y alicates. Tuve la suerte de recibir todo en mi paquete Kollabora!
Aujourd'hui, un tutoriel pour faire un joli collier! Vous aurez besoin de perles, une chainette, un fermoir, du fil métallique, des perles à écraser et d'une pince. J'ai eu la chance de tout recevoir dans mon colis Kollabora!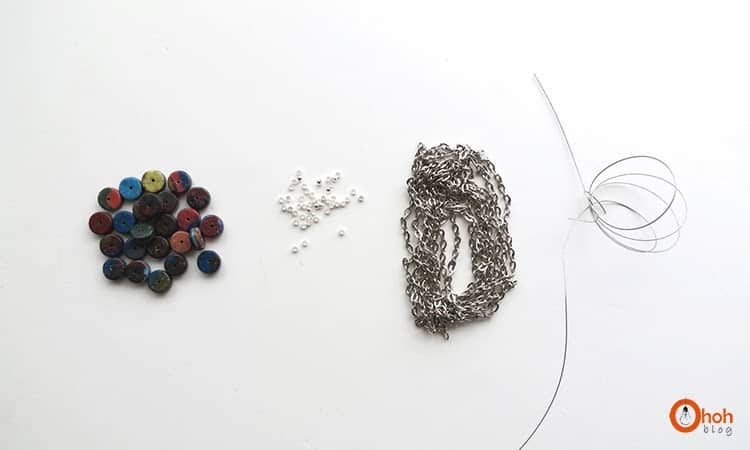 Cut the chain on the right size and place the clasp.
Cortar la cadena al tamaño deseado y colocar el broche.
Couper la chaînette à la bonne dimension et placer le fermoir.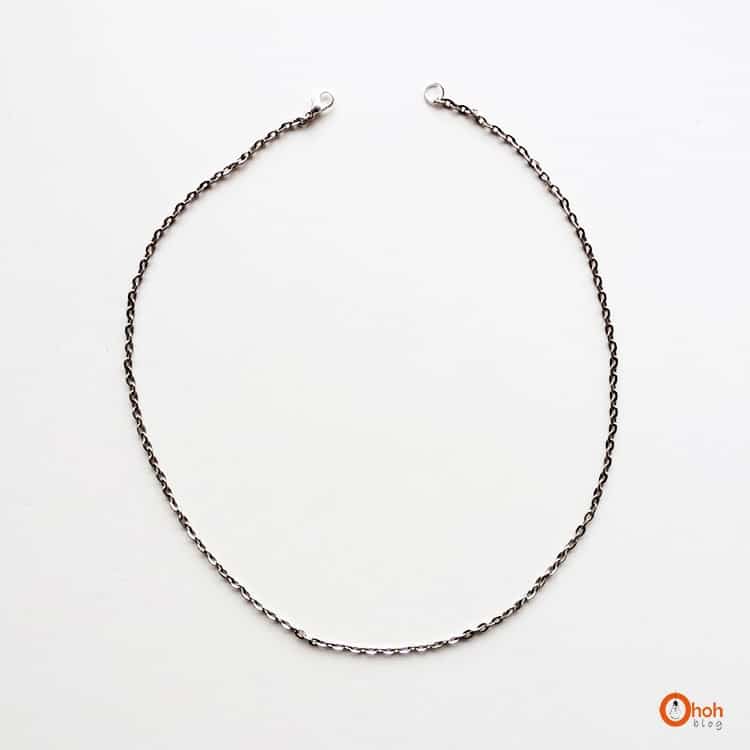 Cut a piece of wire, fold it in half and pull it through the pearl. Make a loop and pass a crimp at the end. Pass both wire ends through the chain, fold the ends in the pearl and crush to secure.
Corte un pedazo de alambre, doblar por la mitad y pasarlo a través de la perla. Haga un lazo y pasar una perla al final. Pasar los hilos metálicos a través de un eslabón de la cadena, doble los extremos en la perla y aplastar a asegurar.
Couper un morceau de fil métallique, le plier en deux et le passer dans la perle. Faire une boucle et passer une perle à écraser au bout. Passer les deux fils au travers d'un maillon de la chaine, replier les extrémités dans la perle et l'écraser pour fixer.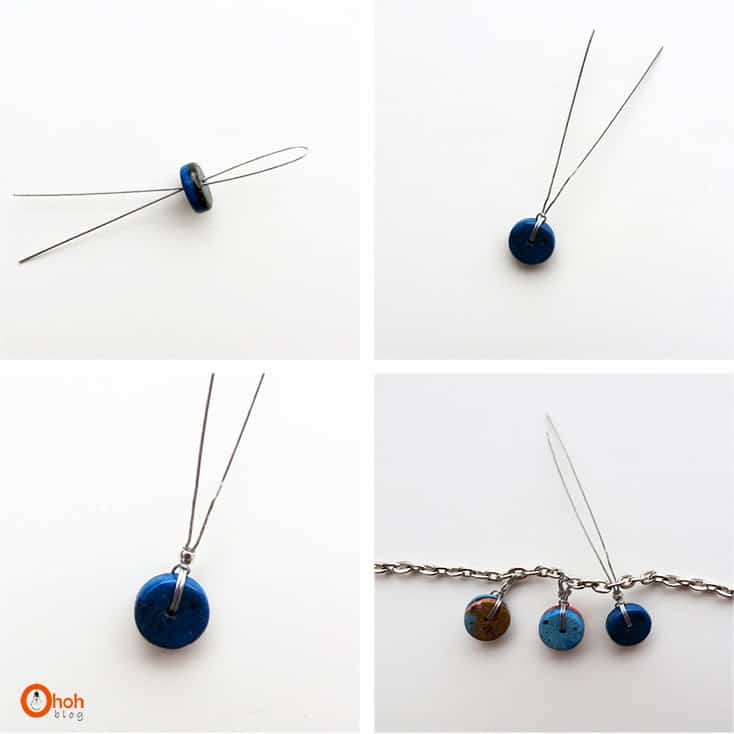 Add as many beads as desired.
Añadir tantas perlas como desee.
Ajouter autant de perles que souhaité.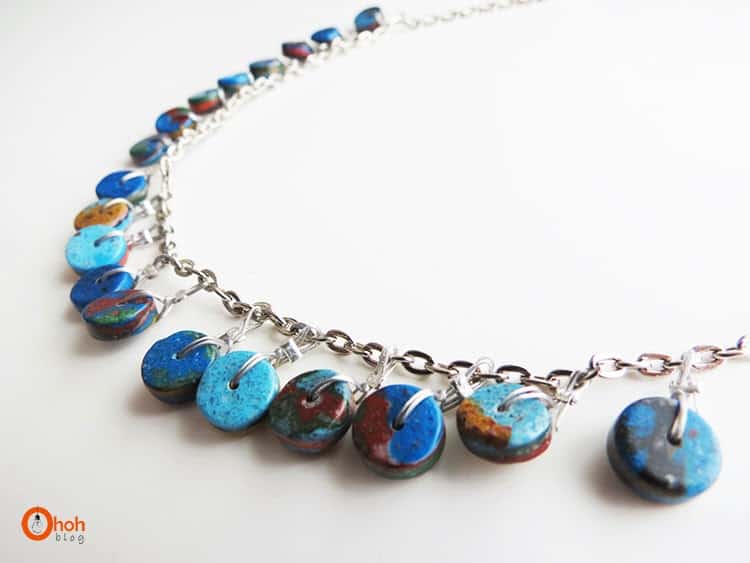 Et voila!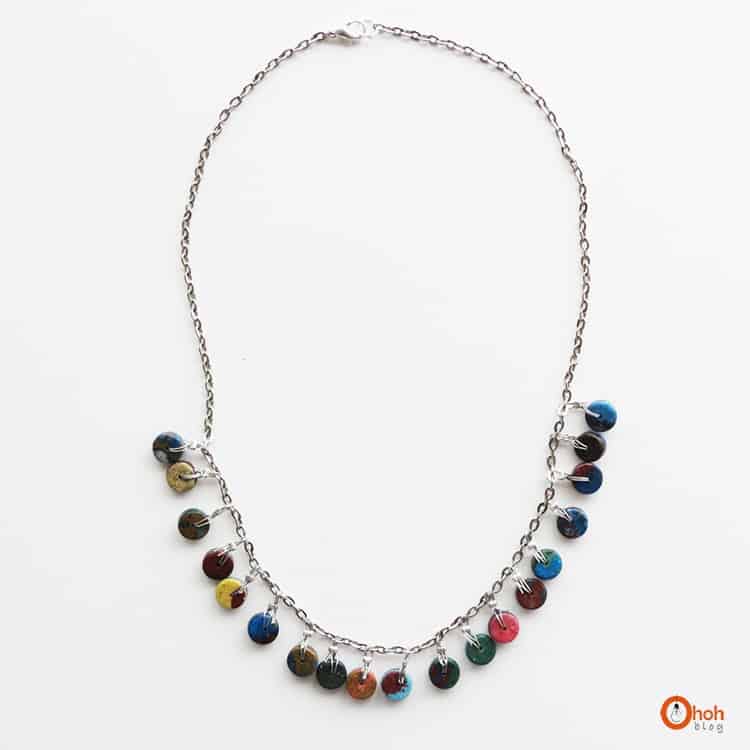 Amaryllis