I've got a really big window in my living room (about 10′ x 18′ high). Since they started building a house at the end of my backyard, all the workers could see into my house…not funny, especially at breakfast when I'm just suppose to slowly wake up with a coffee.
I do have to find a cheap way to give us more privacy until the end of the construction work.
So I came up with those curtains paper.
Tengo una ventana muy grande en la sala (como de 3m x 5.5m de altura). Empezaron a construir una plazita atrás de mi casa, y todos los trabajadores pueden ver a dentro de mi casa…y obviamente, no me gusta! Tenia que encontrar una manera de tener mas privacidad hasta el final de la obra. Entonces arme estas persianas de papel.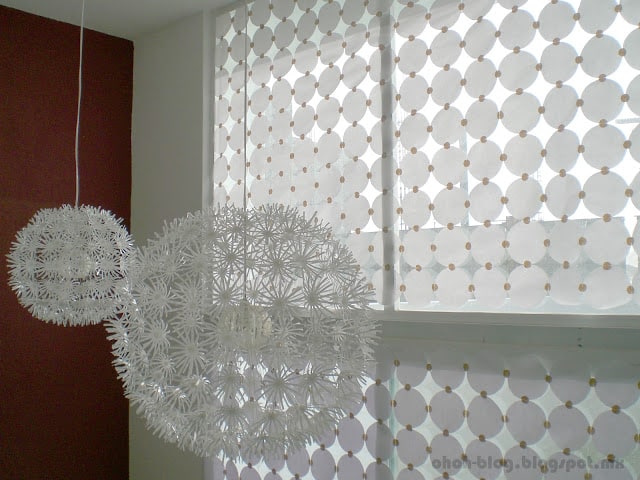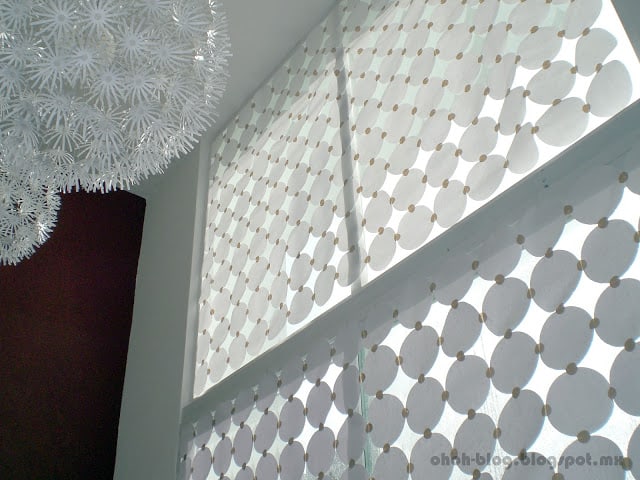 Also like the shadow it makes on the wall.
También me gusta la sombra que hace en la pared.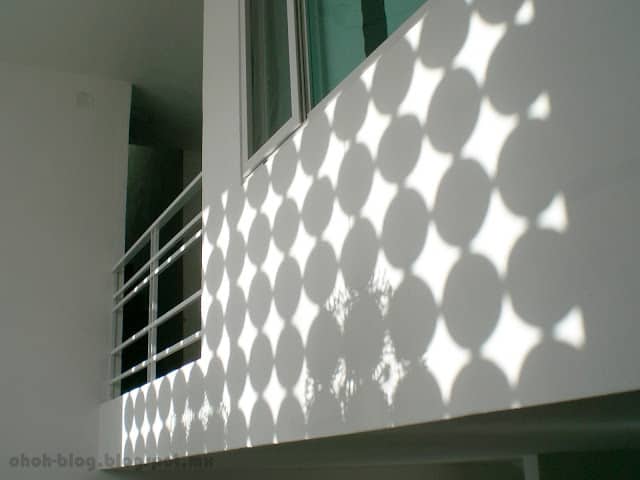 A small and easy tutorial:
Material: Scissors / pencil / white paper (big circles) / color paper (small circles) / glue /
and a lot of patience.
How to: Cut a lot of small circles, then a lot of big circles, glue it together and fix it to the window with some tape.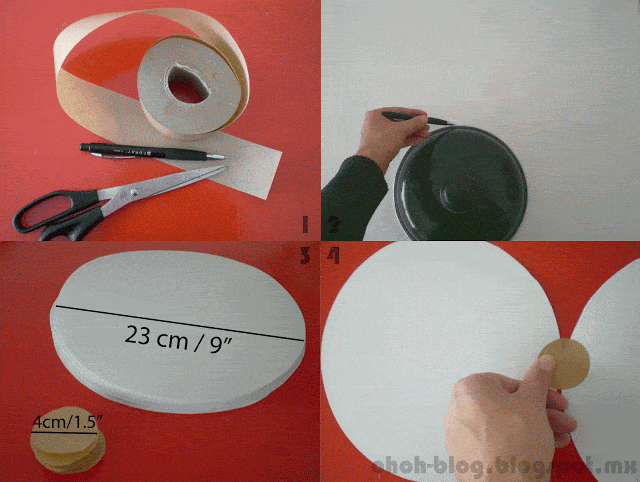 Amaryllis