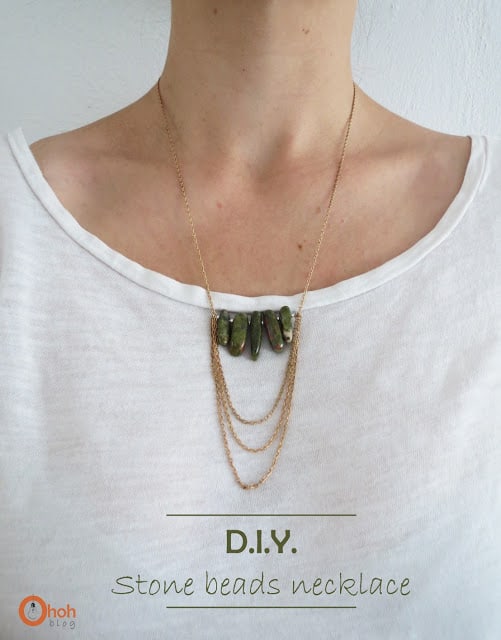 Last week, the postman bring me a nice surprise: the jewelry kit offered by Kollabora ! It was like Christmas Day, a package filled with amazing crafts supplies!
La semana pasada recibí en el correo una linda sorpresa: el kit de joyería ofrecido por Kollabora! Era como un día de Navidad, un paquete lleno de cosas de manualidades!
La semaine passée j'ai reçu une chouette surprise du facteur: le kit bijoux offert par Kollabora! C'était Noël, un colis rempli de matériel!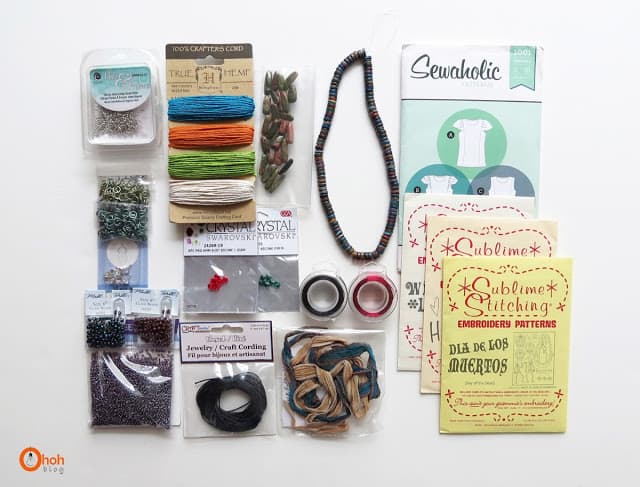 Kollabora is a community of makers (sewing, knitting, decor, jewelry ….and more) where everyone can share projects. There is also greats tutorials and an online store. A lot of inspiration!
Kollabora es una comunidad de creadores (costura, tejido, decoración, joyería ….y mas) donde todos pueden compartir sus proyectos. También pueden encontrar buenos tutoriales y una tienda en línea. Mucha inspiración!
Kollabora c'est une communauté de bricoleurs ( couture, tricot, déco, bijoux….et plus) ou chacun peut partager ses projets.C'est aussi des chouettes tutoriels et un magasin online. De quoi être inspiré!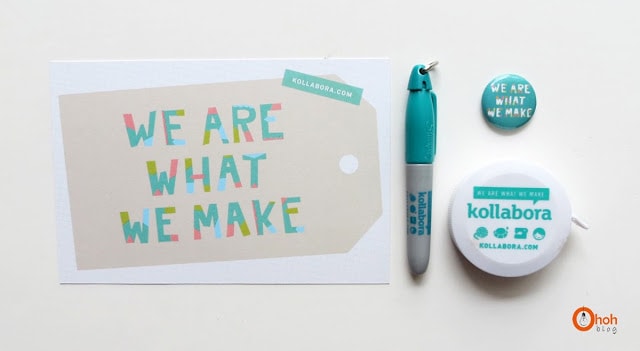 So for my first "kollabora" project, I made a necklace with stone beads.
You gonna need: small chain, clasp, wire, small beads (or crimp beads), 5 stone beads, and pliers.
Así que para mi primer proyecto "kollabora" Hice un collar con las chaquiras de piedra.
Van a necesitar: una pequeña cadena, un broche, alambre, chaquiras pequeñas (o metálicas), 5 cuentas de piedra, unos alicates.
Donc pour mon premier projet "kollabora" j'ai réalisé un collier avec les perles en pierre.
Vous allez avoir besoin de: une chainette, un fermoir, une petite tige métallique, des petites perles (ou des perles à écraser), 5 perles en pierre, une pince.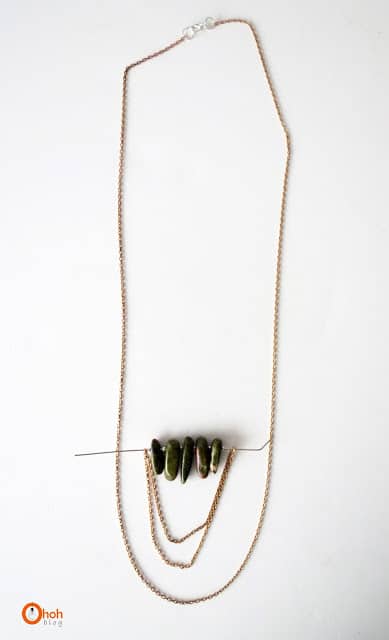 Cut the chain in three, a long piece for the collar and two small ones. Thread the beads onto the wire, alternating a stone and a crimp bead. Pass small chain pieces into the wire, on each side of the beads. Fasten on the long chain folding the ends of the wire to the inside.
Cortar la cadena en tres, una gran pieza para el cuello y dos piezas mas pequeñas. Pase las cuentas en el alambre, alternando una piedra y una pequeña chaquira. Pase las cadenitas en el alambre, de cada lado de las perlas. Fije todo en la gran cadena plegando los extremos del alambre por dentro.
Couper
la chaîne en trois, un grand morceau pour le collier et deux petits.
Enfiler les perles sur le fil métallique, en alternant une pierre et une
petite perle. Enfiler les petits morceaux de chaine sur le fil
métallique, de chaque côté des perles. Fixer le tout sur la grande
chaîne en repliant les extrémités du fil vers l'intérieur.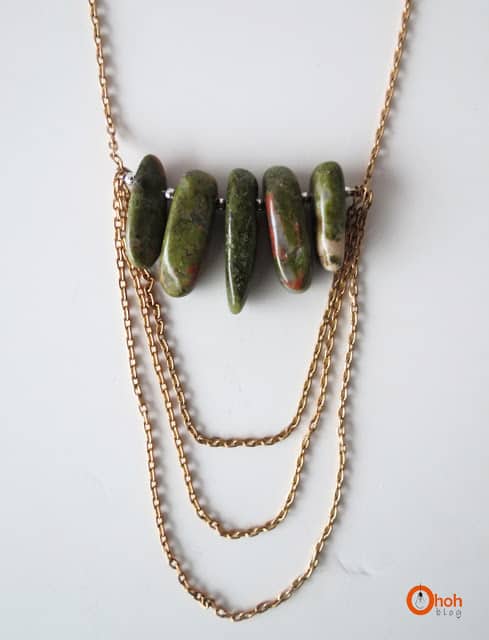 Et voilà!
Amaryllis