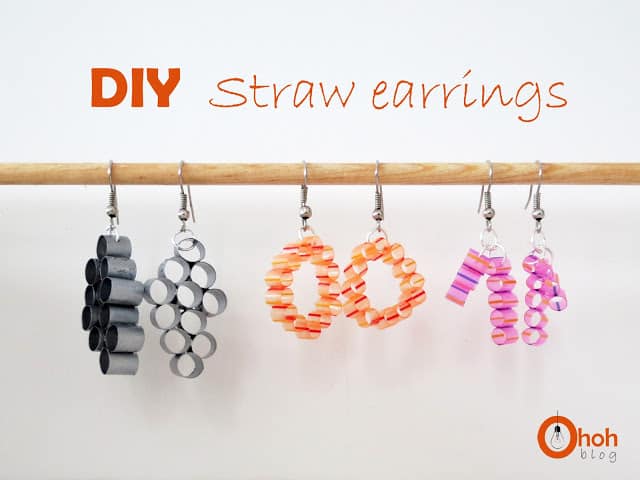 Summer is here…35°C ( 95°F ) at noon, It makes you just want to jump into a swimming pool and drink a cocktail! Too bad we don't live near the beach!
So a little summer tutorial (or to bring summer where is still cold weather) to recycle your cocktail straws into nice earrings!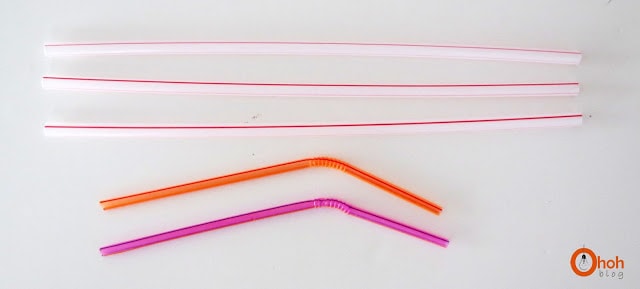 You gonna need: Staws, glue, jump rings, earring wires.

Cut neon straw into small pieces. Make 2 holes with a needle, pass a jump rings into it and fix earring wire. I drew a circle on paper to make the shape and glue straw pieces together. I used super glue…it work good but smell very bad, might have been preferable to use a glue gun!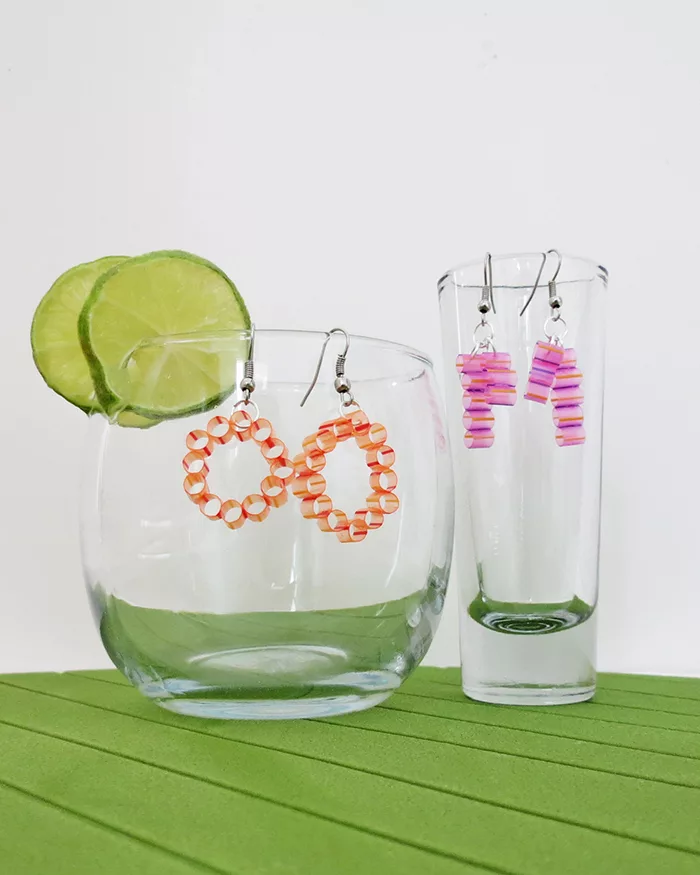 I've made another pair with painted straw.

Cut and glue straw pieces together, spray paint them. When it's dry, fix earrings wires.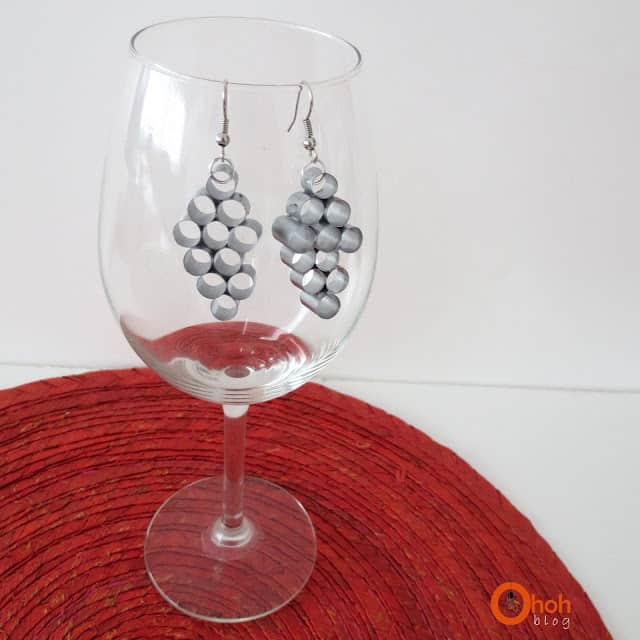 Hope you enjoy this tutorial, have a nice (sunny?) day!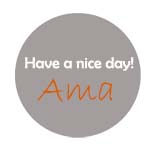 Amaryllis