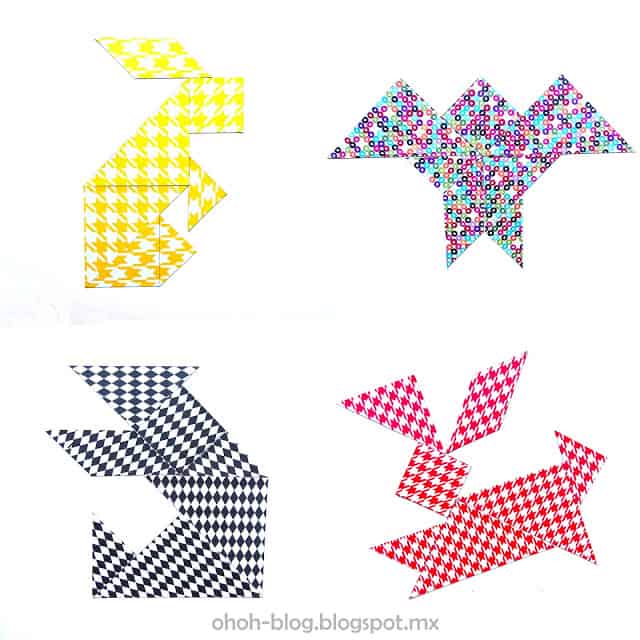 I'm pretty sure everybody know Tangram game, it's a puzzle made of 7 geometric shape. Simple to play with endless puzzle shapes possibilities.
My kids have that game on a little book to play in the car, and they really enjoy it (even if, most of the time, I have to do the puzzle). So I made a bigger version to play on the fridge using flexible magnet sheet and nice color paper!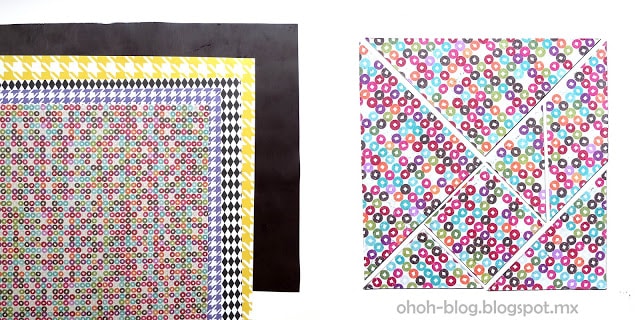 I was planing on making a tutorial BUT I'm to lazy I found this Tangram site, where you can find explanation to make your own set and a lot of puzzle shape (with solutions).
So just draw the shapes on the paper, glue it on the magnet sheet and cut! I made it in 5 different colors (to avoid siblings fights…let me hope!) in no time, so have fun!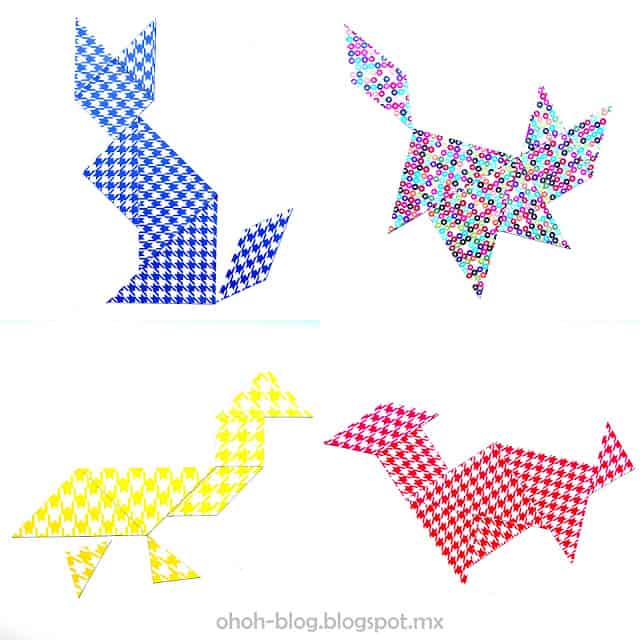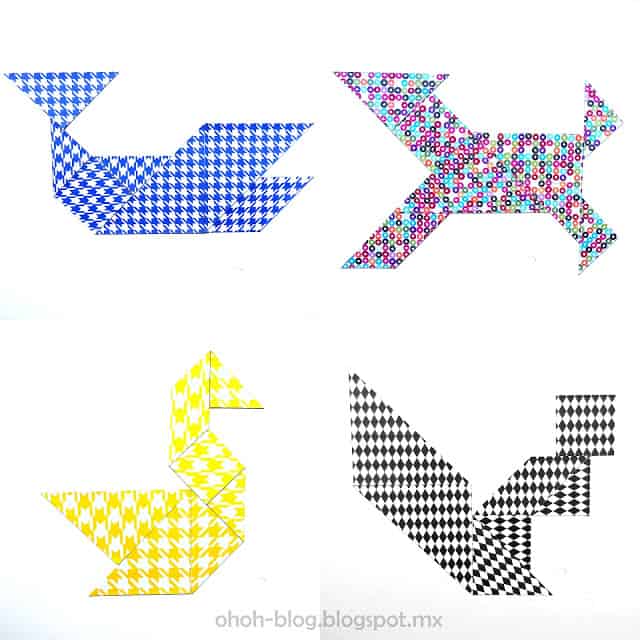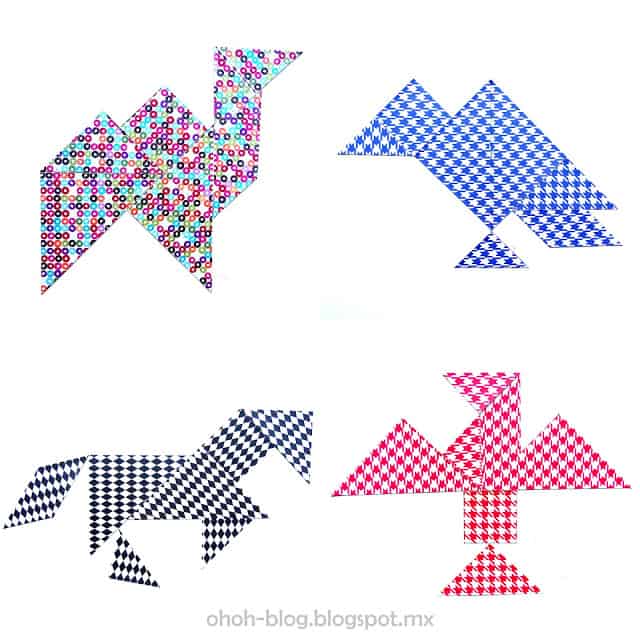 Amaryllis