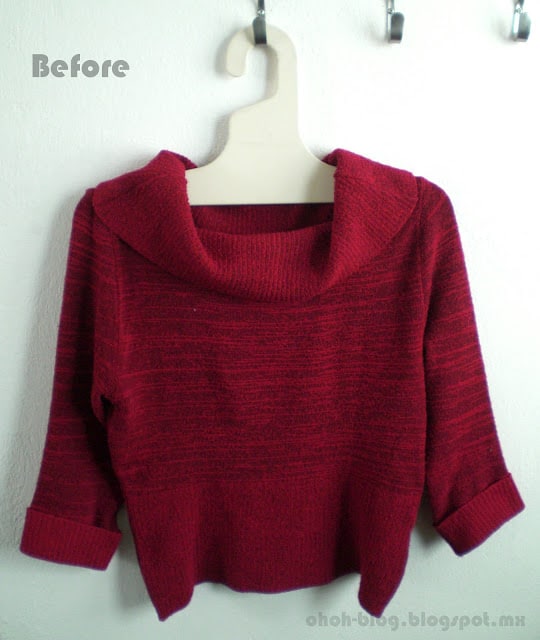 I have this sweater for over 10 years. I like the color, but it's really too short. Some scissors cuts following, more or less, this tutorial make it & love it and my little girl has a new dress.
Tengo este suéter por más de 10 años. Me gusta el color, pero en realidad es muy corto. Algunos cortes siguiendo, más o menos, este tutorial make it & love it y mi chiquita tiene un vestido nuevo.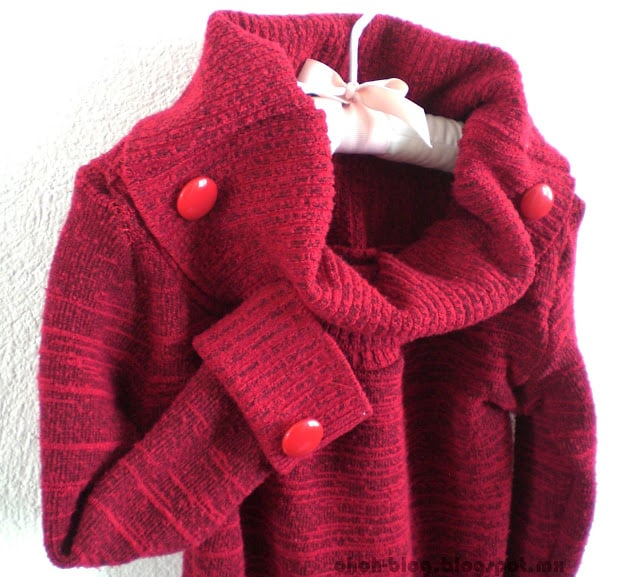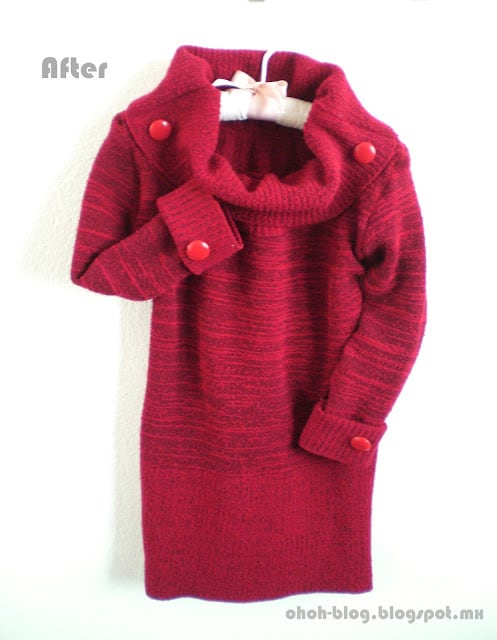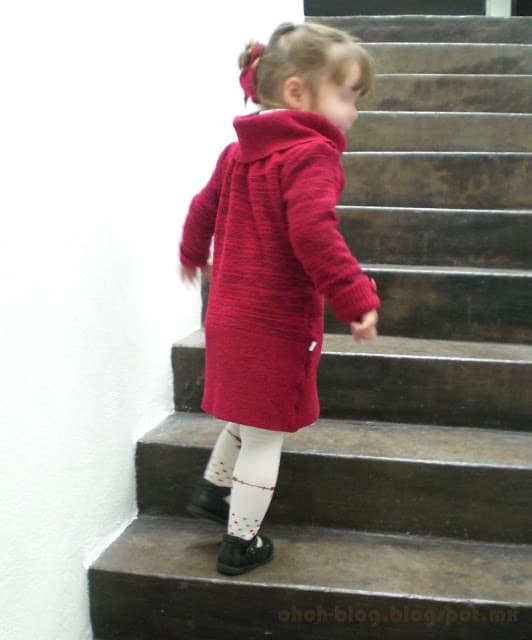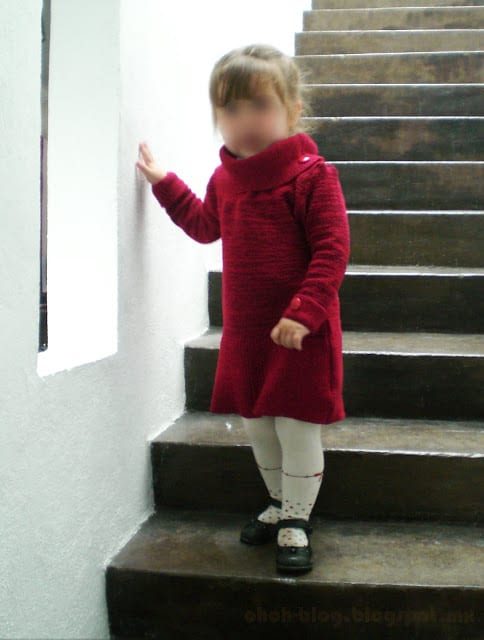 If you like this post, you can share it an make your friends enjoy it!

Amaryllis