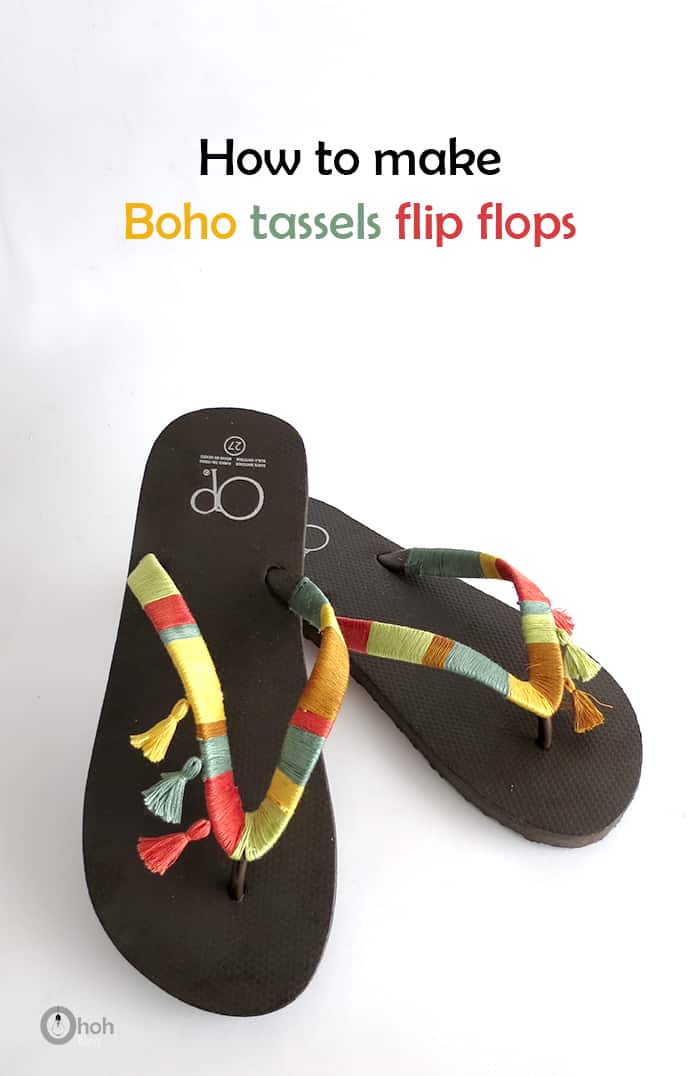 Who doesn't love to wear flip flops? I don't know about your, but I love to wear sandals in summer. Even during winter time I usually wear flip flops into the house., sometime with socks which, I admit, is a weird combination.
If you want to give your plain flip flops a boho twist I have the perfect DIY for you! With just some colored yarn and a little glue you can customize your flip flops and turn them into nice boho sandals. You have to wrap the yarn around the straps and add some tassels, it's so simple. You will find all the details to make yourself a pair here under.
UPDATE: I made these flip flops back in summer 2015 and I still wear them nowadays (summer 2019) so I can confirm you that they hold awesomely well for a pair of customized shoes. I won't post a pic because they are a little dirty as I wore them A LOT, but the yarn is still wrapped around the straps and the tassels in place.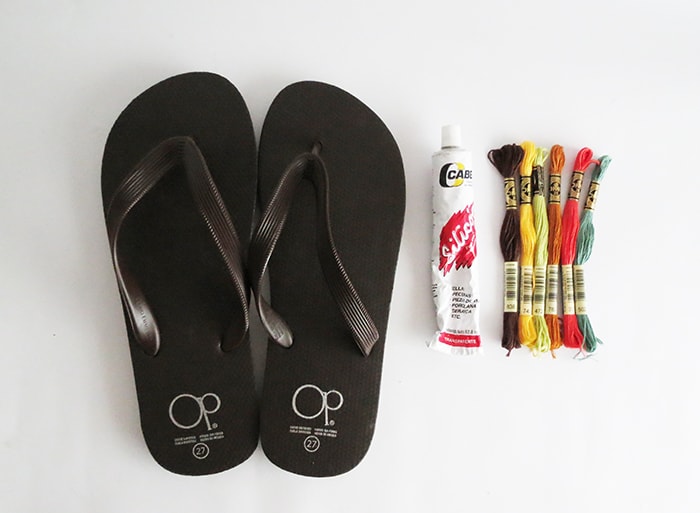 Customized boho flip flops:
Material you will need:
a pair of flop flops
silicon glue
several colours of embroidery yarn
scissors

First make some tassels, I choose to put 3 on each flip flops but it's up to you! Cut a piece of cardboard and wrap the thread around it. With an other
piece of yarn make a knot on the top to hold the wrapped yarns together. Cut the bottom of the threads. Take another piece of yarn and make a knot around the tassel to attach all the yarns together.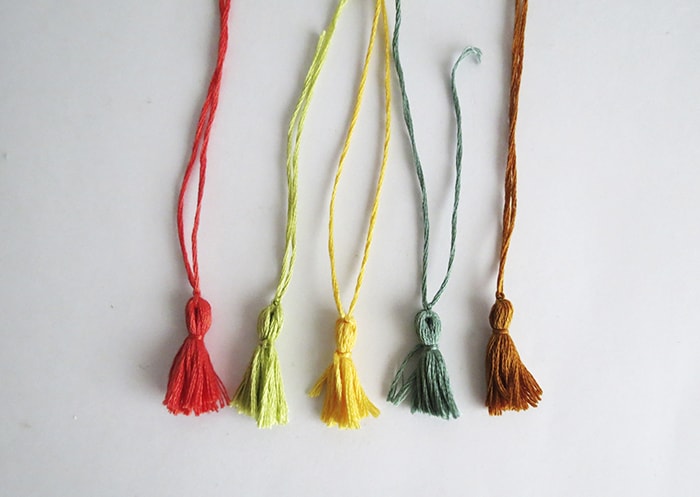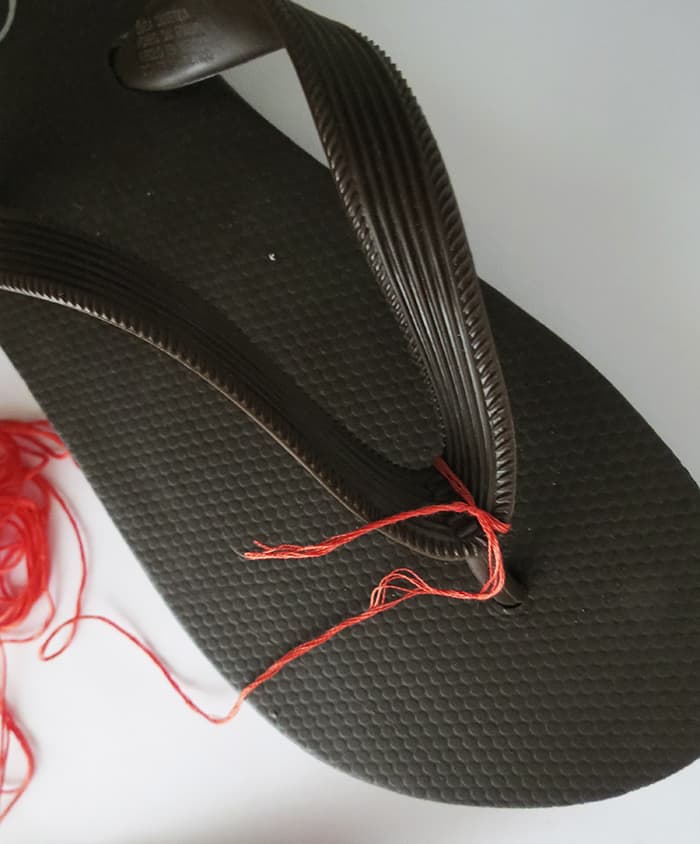 Now, you have to cover the strap with yarn. Start by making a knot, put some glue on the strap and wrap the thread around.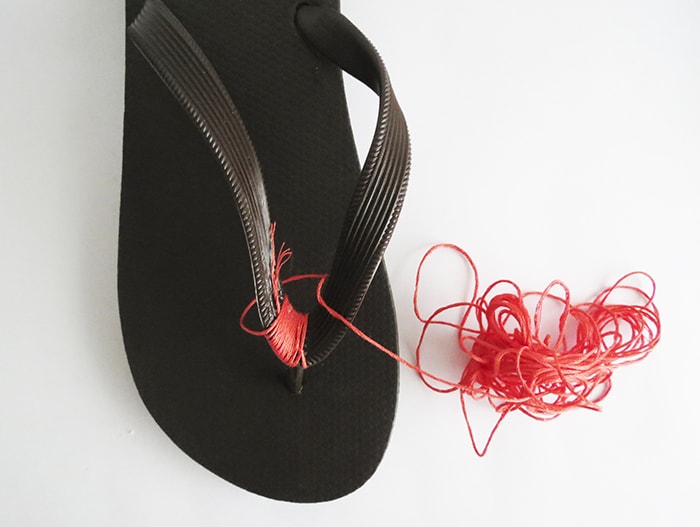 Attach the tassel with a knot, and keep wrapping the yarn adding glue little by little as you wrap the yarn.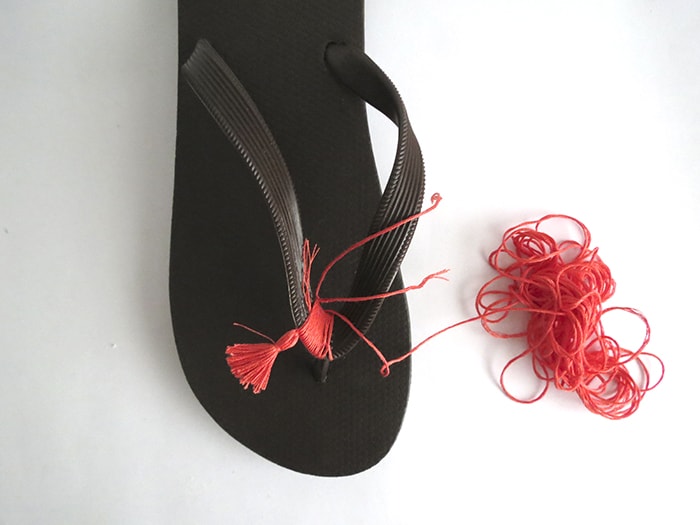 When you want to change color, make a knot with the yarn ends and keep wrapping! Don't forget to put glue all along the strap.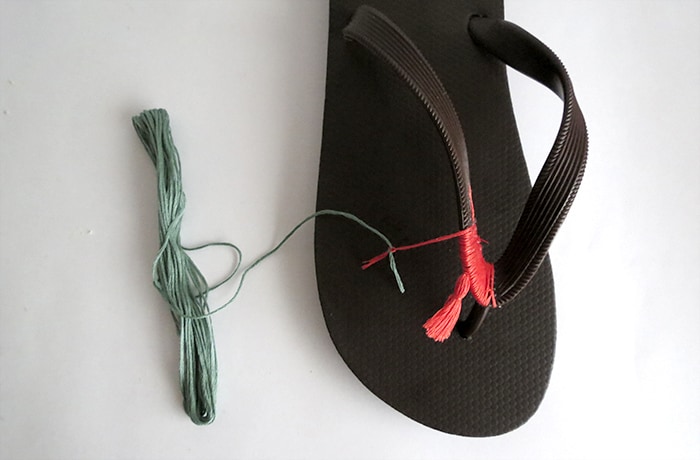 To finish, make a knot and add some extra glue on the inside on the strap. Just to be sure that the yarn will remain in place!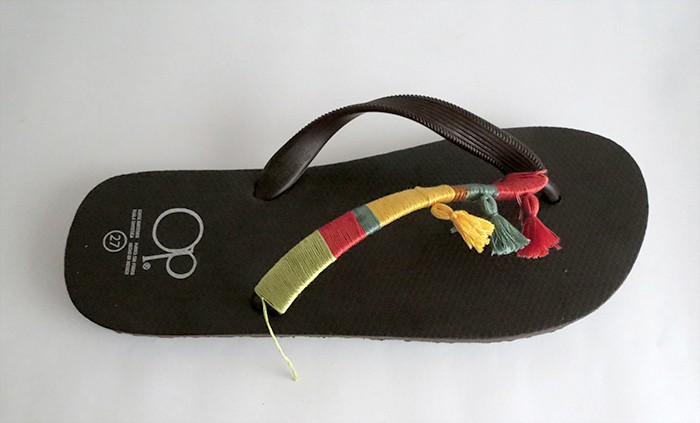 Do the same for the other side: knot, glue, wrap, tassel, wrap, more glue…..you get it! start all over again to make your second flip flop.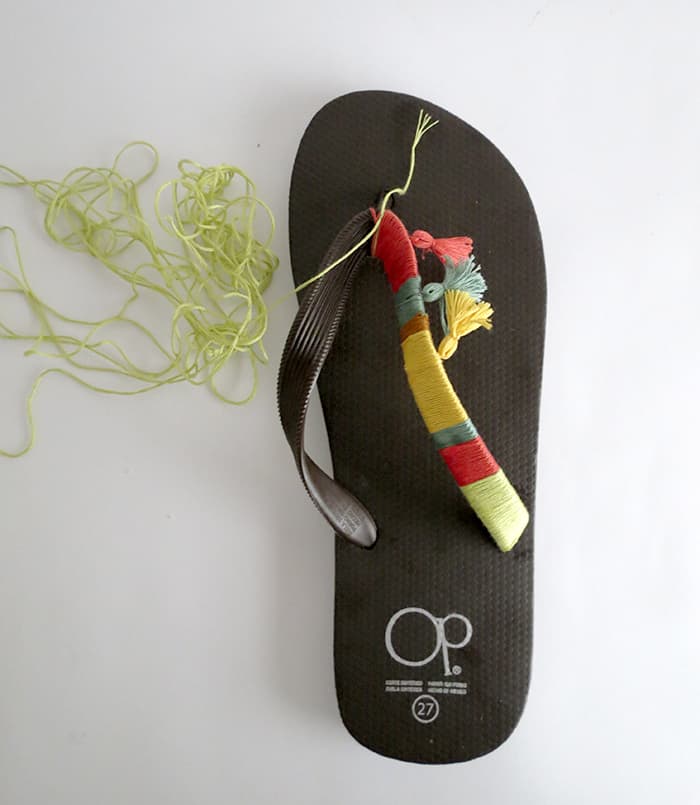 And done! Pretty nice, don't you think? I love how the tassels give a boho vibe to the flip flops.
If you have some embroidery yarn left over, and want to make more craft I have some other nice tutorials for you, like How to make a tassel necklace pendant (is it too much to have a necklace that match your flip flops?) If you prefer you can stitch a cat pillow.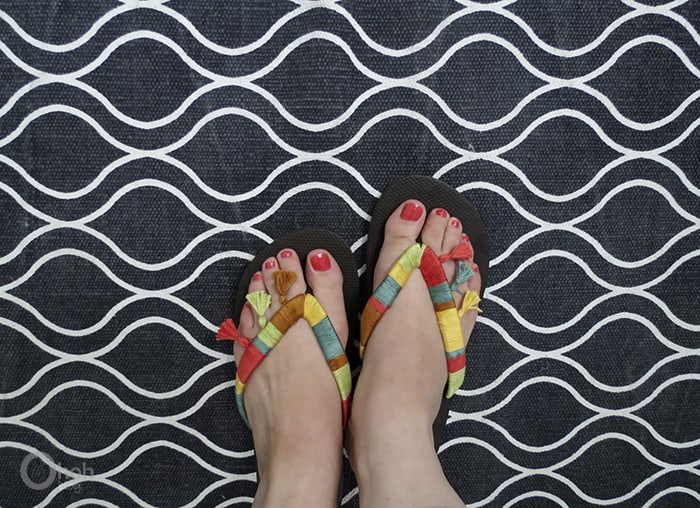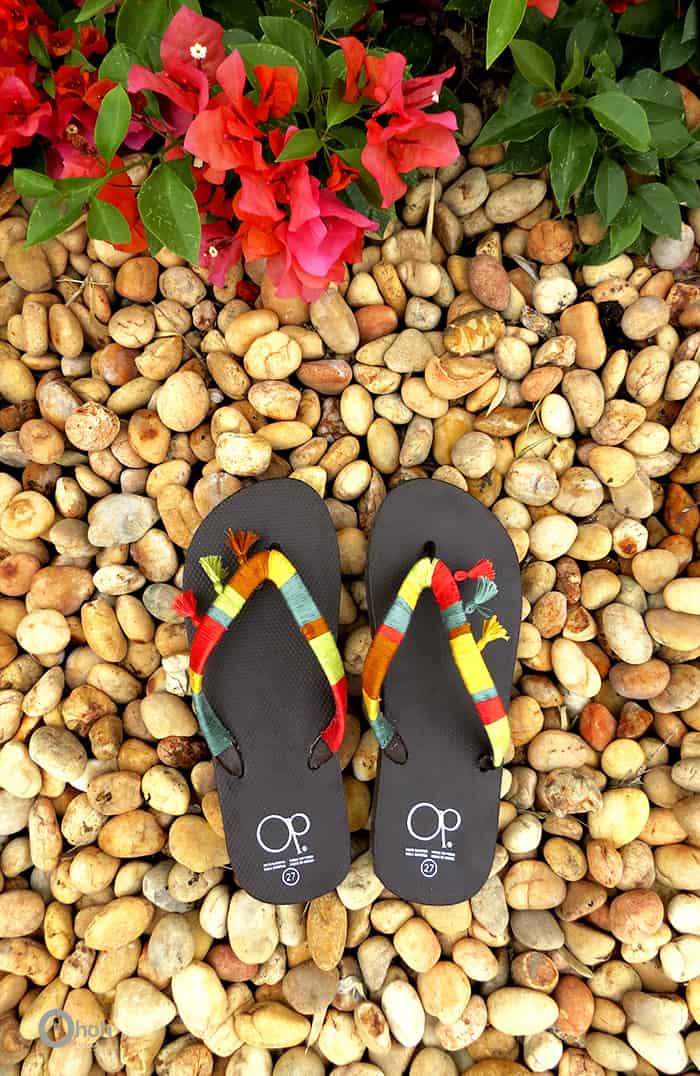 Want to remember this? Save these Customized boho flip flops to your favorite Pinterest board!

Amaryllis