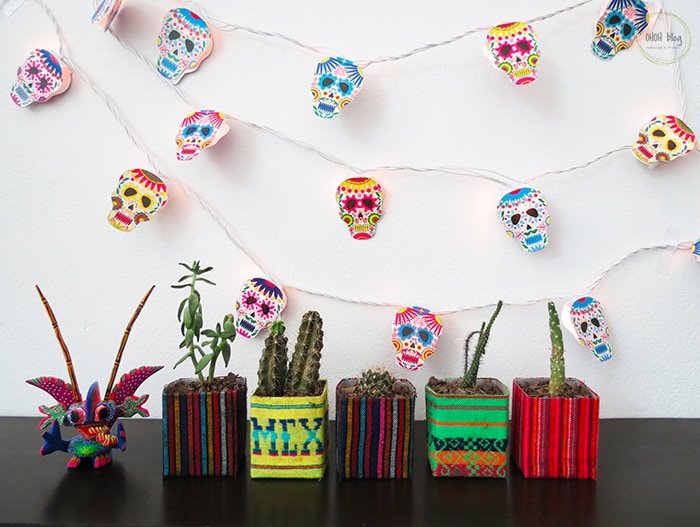 I know, planters again! I think this maybe the last planter post for this spring, all my house plants have be happily replanted. The last ones were those little cacti, who were stuck together in the same pot and definitely needed more room. I make colorful pots recycling some milk cartons, easy and cheap!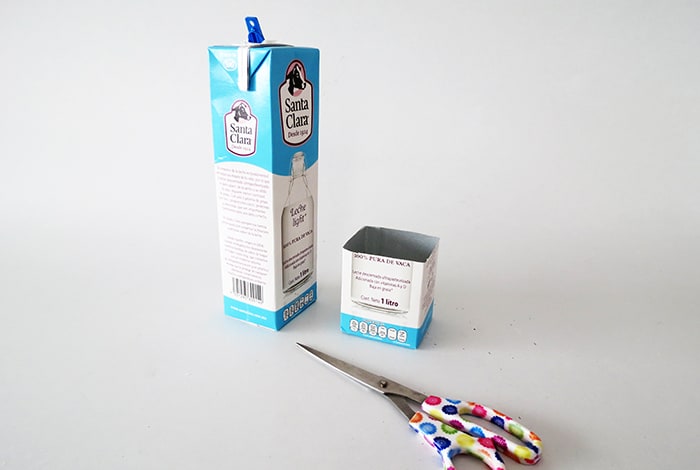 Get some milk or juice carton, clean them and cut the bottom to make the planter.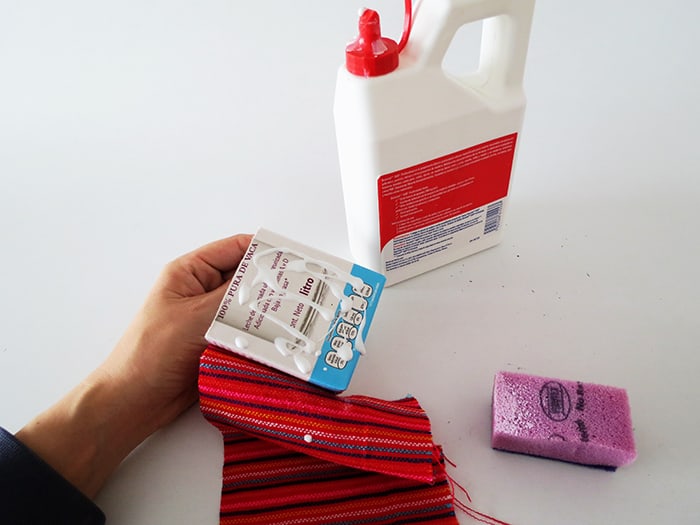 Cut a strip of fabric and glue it around the planter. I use white glue and spread on the carton it with a sponge.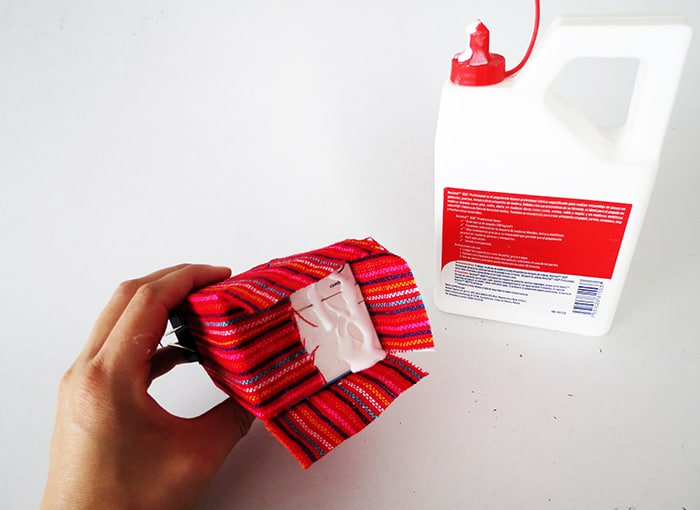 Cut each corner of the fabric to be able to fold and glue it on the bottom. Put a little glue on the top edge to avoid fabric to fray.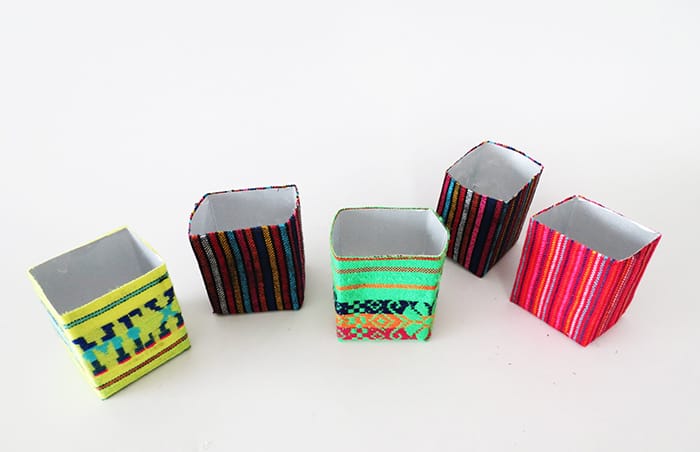 Of course, some Mexican colored fabric were the perfect match for cactus. But it will work with any other fabric, as long as it's thick enough to cover the milk carton label.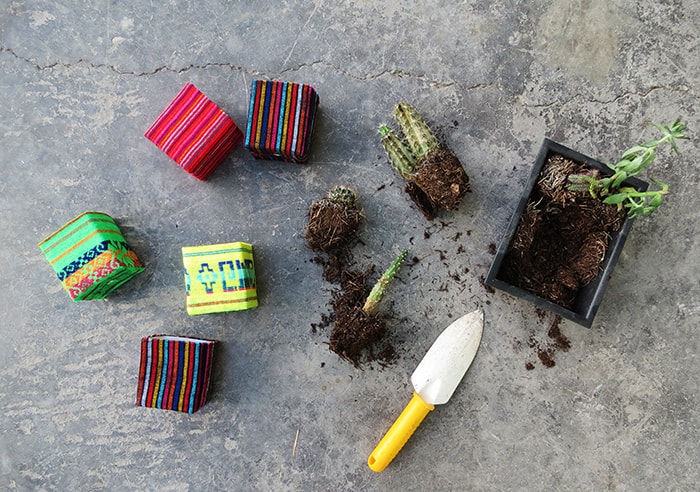 Once the glue is completely dry, put your plants in.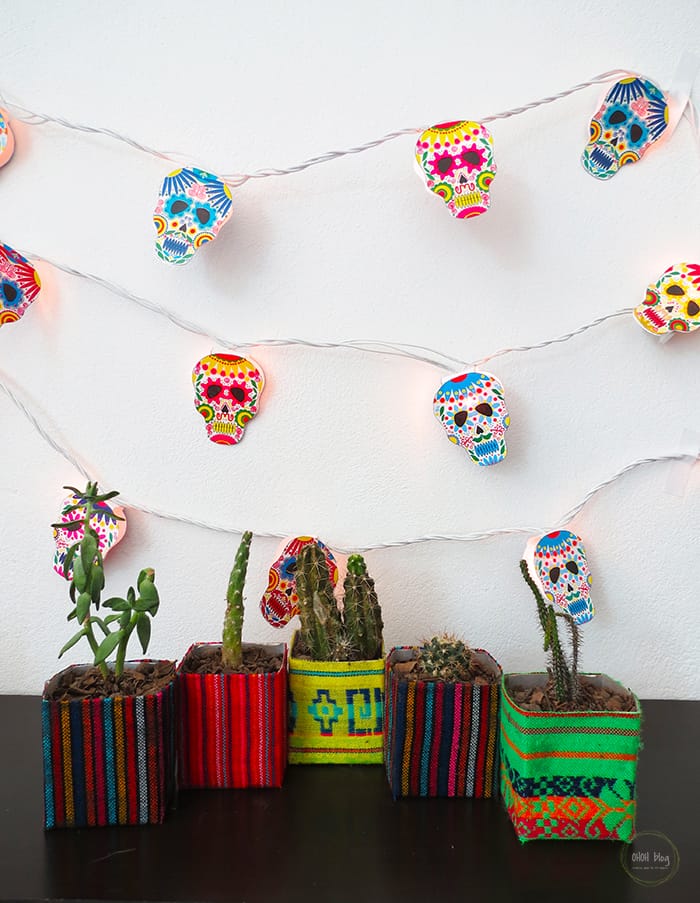 For now they stand on the console table, but they gonna make the perfect center table for 5 de mayo. If you want to complete your Mexican decor with a colorful cord light, the Calaveras skull printable is available on the shop.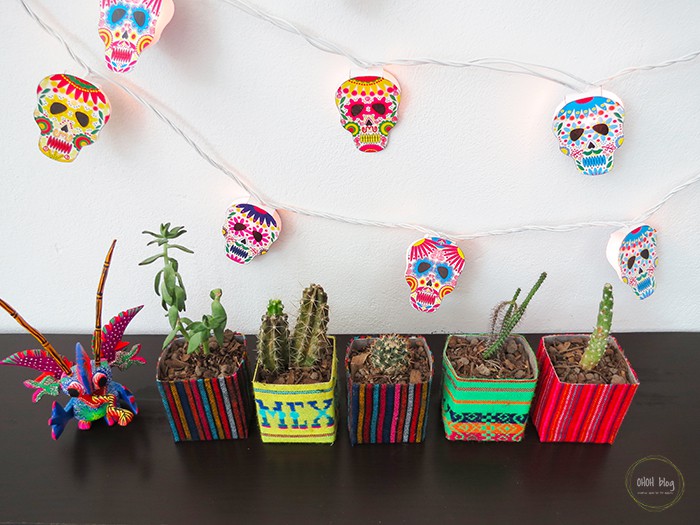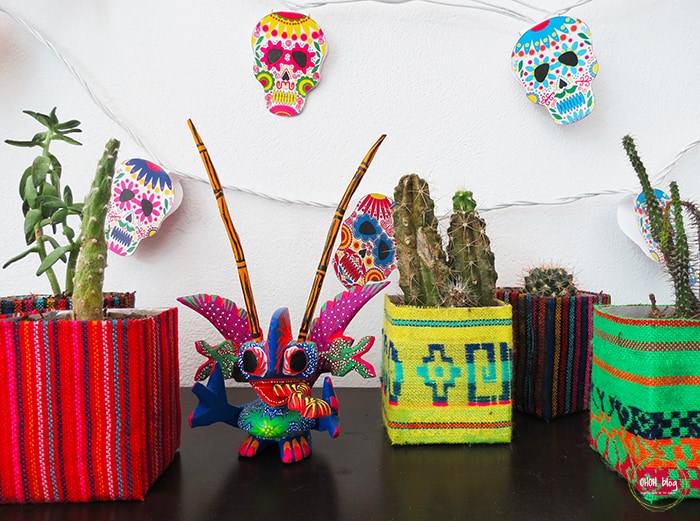 Pin it for later!