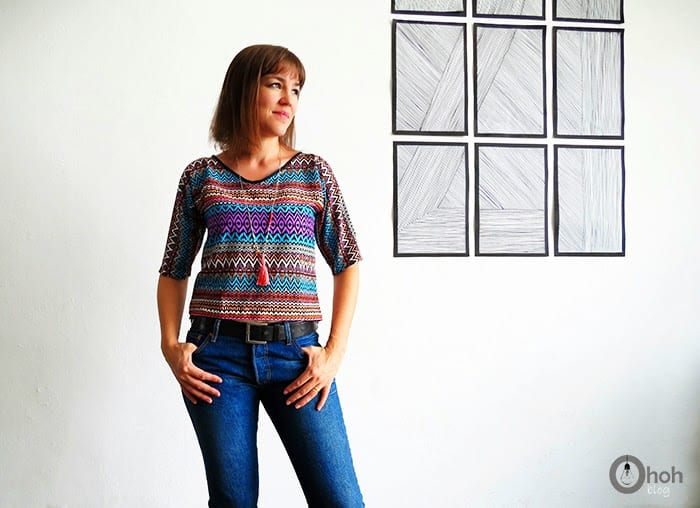 It's been a long time since the last clothes tutorial. I spotted this nice a cheap fabric a few weeks ago. I bought 1 yard and looked for the perfect project to sew a colorful summer shirt. The easiest is always the best. So I came up with this simple shirt, to make it you will need a yard (1 meter) of fabric, matching bias and one of your shirt as pattern.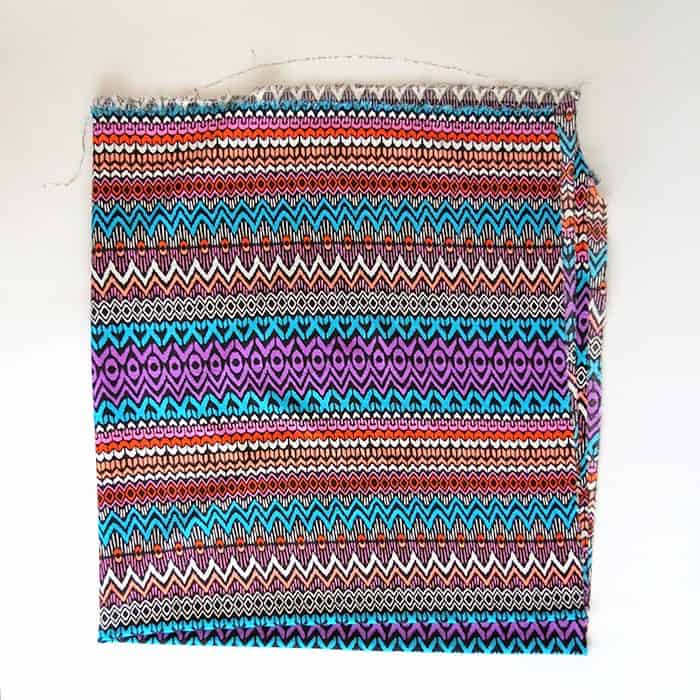 [AdSense-A]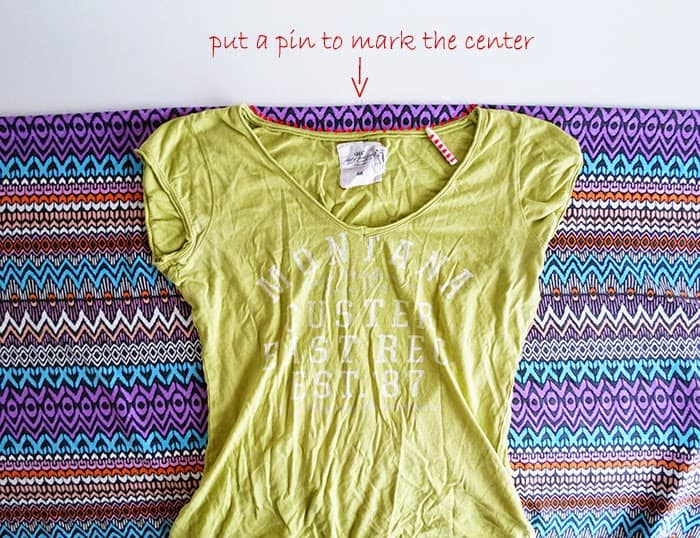 Part 1: making the neckline
Fold the fabric in the middle lengthwise, and mark the center with a pin. Put your shirt on it and draw the back neckline.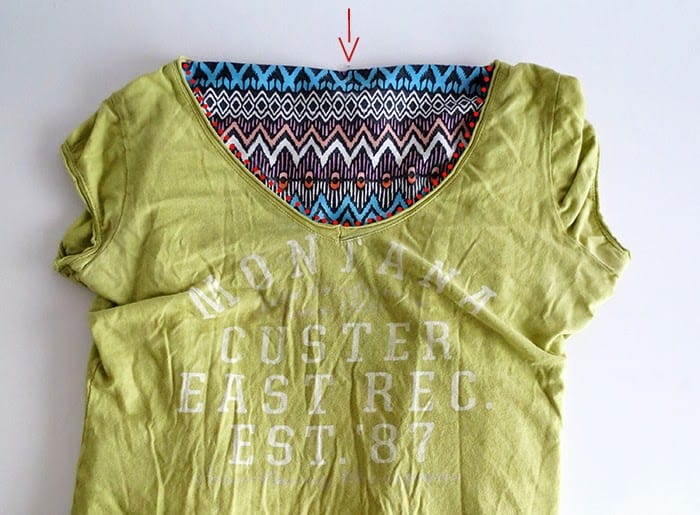 Fold the sides of the fabric and put it inside your shirt. Place the center pin in the middle, check that the back neckline marks match with the front of the shirt. And you can draw the front neckline.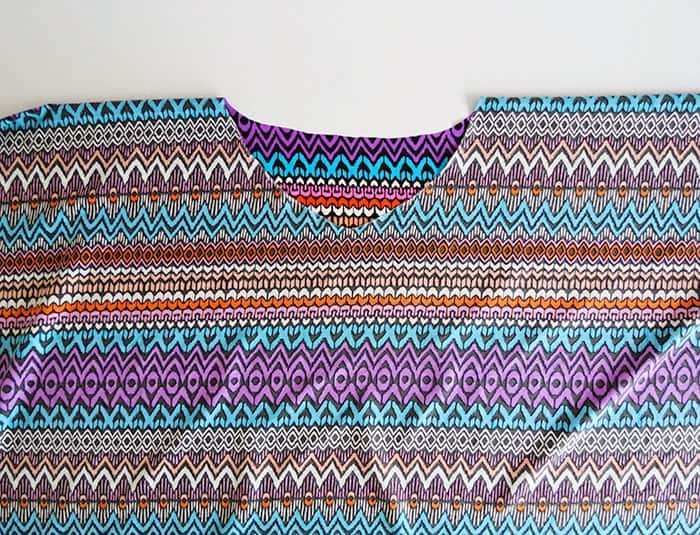 Cut out the neckline following your drawing.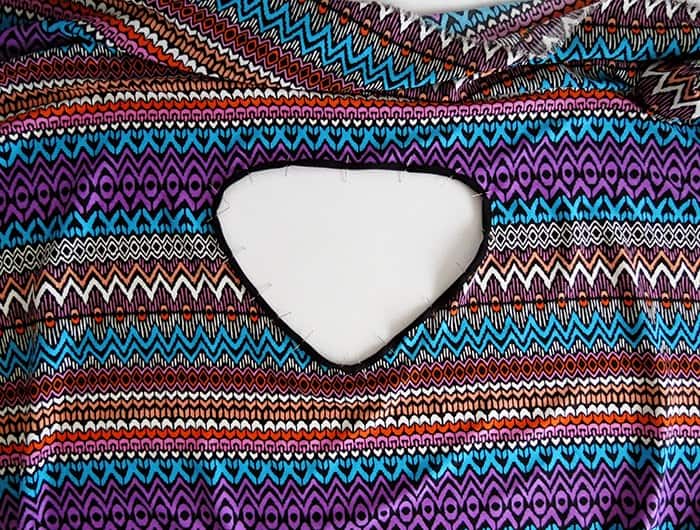 Pin the bias tape all along the neckline and sew.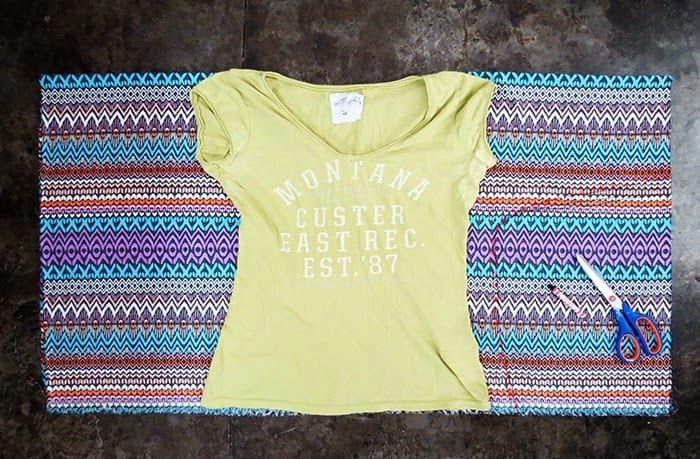 [AdSense-B]
Part 2: Sewing the sleeves
Put your shirt on the fabric (wrong side out) again. Be sure it's in the center and that both necklines are on top of each other. To make the side and the sleeves draw a line at 2′ from the edge of your t-shirt. With this dimension you will have an adjusted shirt, if you preferred something a little wider try with 3′ or 4′.
If you have doubts about the size to choose, remember that if you do it too big, you will still be able to adjust it. If it's too small …. you will have to give it to your little niece.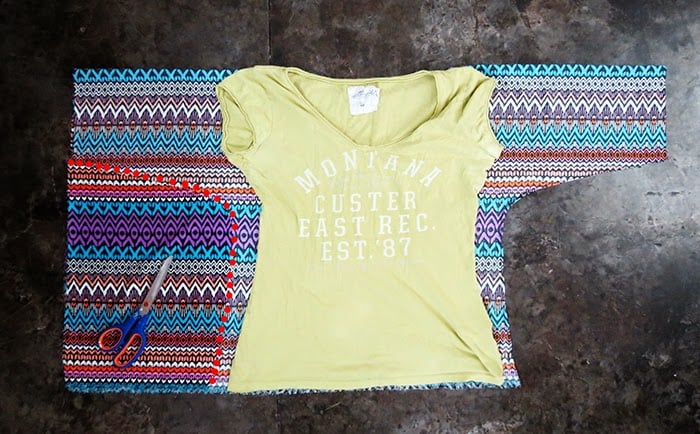 Cut the first side and use it as pattern to cut the second sleeve. This is the best way to have a symmetrical shirt.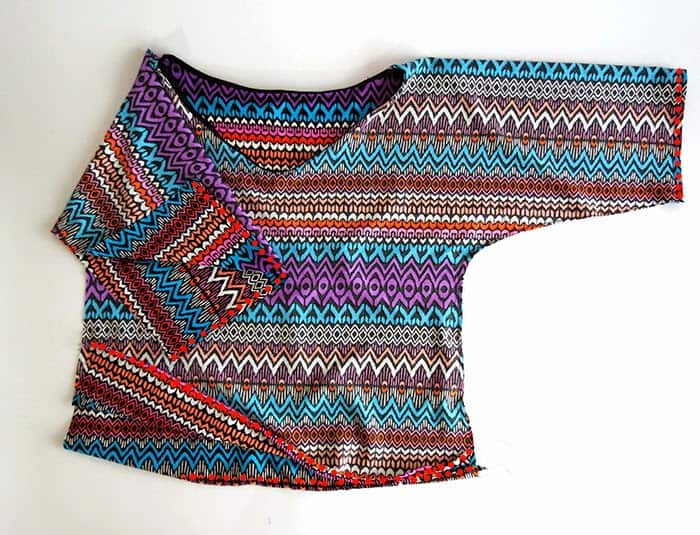 Now that both side are cut, sew edges to the sleeves and the waist.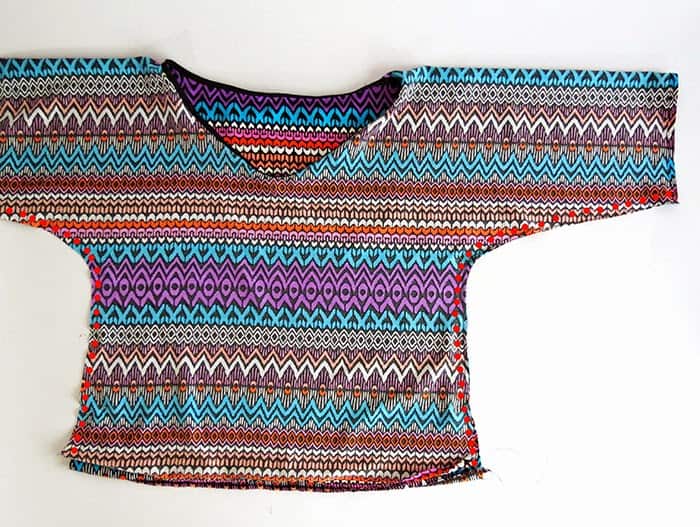 Then pin the sides together and sew. You may need to serge or zigzag the fabric before. I did not because this fabric doesn't fray and because I'm lazy.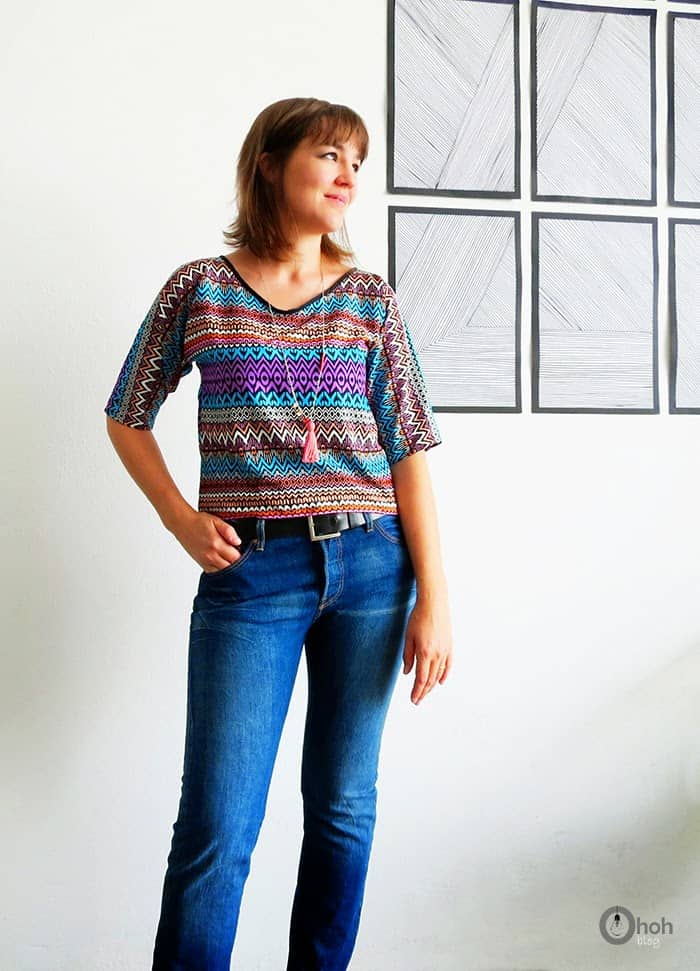 That's it! This fabric comes in different colors…I will have to get more! If you like the tassel necklace, the tutorial is here, and for the black and white wall art you will have more details here. I told you I'm a DIY addict!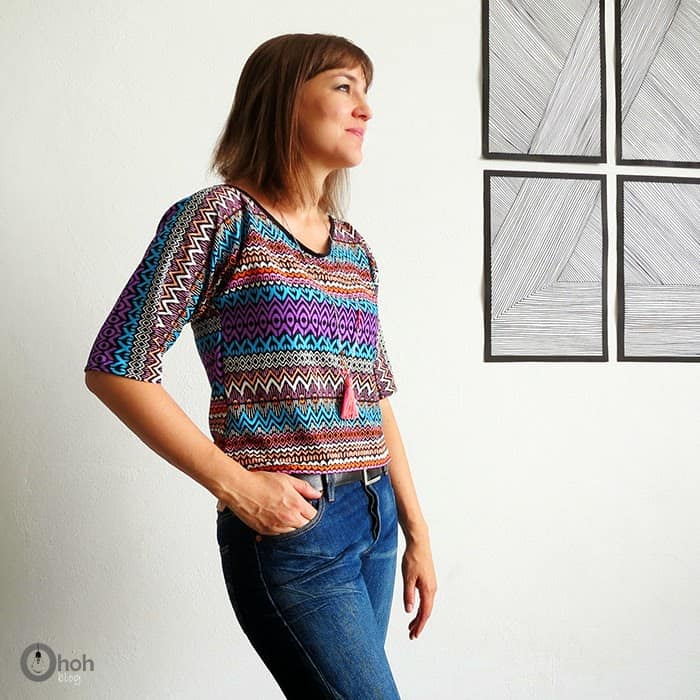 If you want a better finish than mine, tried to match the fabric designs of the front and the back.
You will find all the tutorials featured in the video on my "Best DIY" page.
Amaryllis