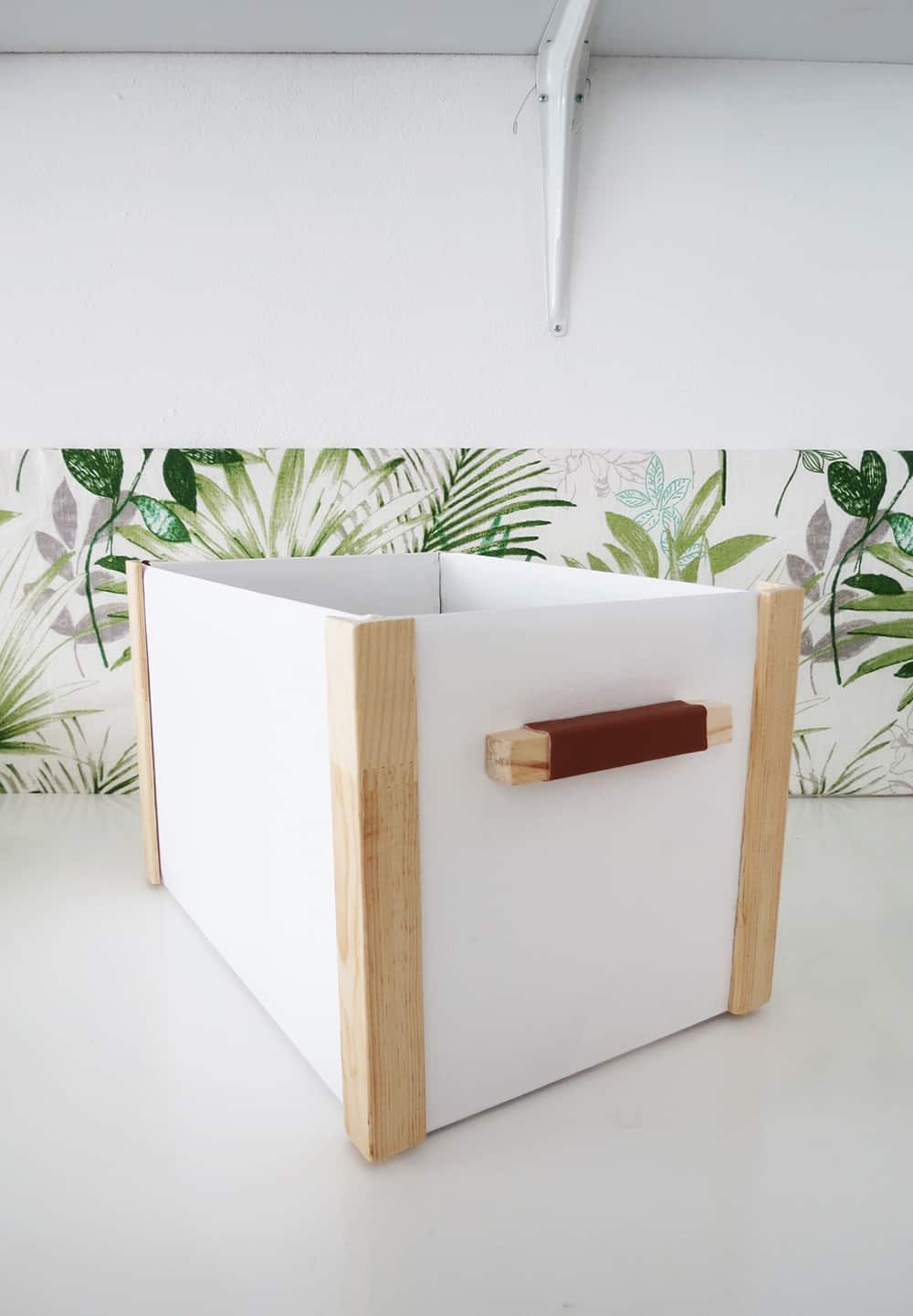 I like to start the year with a little DIY retrospective of what you like the most in 2018. It gives me an idea of what you are interested about and it motivates me to create topics you are enthusiasm with . I know that I'm a little obsessed with indoor plants and cushions … but you seem to have the same passions as mine since the articles on that subject are among those you enjoy the most! Phew! You also like recycling and quick projects! I'm really happy about. I thing we all need to think and change our consumption habits to preserve the resources, buying less and reuse more. I know I will not solve the problem with a few DIY, but to come up with pretty things made out recycling items is a small step in the right direction. The most we are crafting with recycled materials at best it will be!
I want to share my goals for 2019 with you. The struggle for me is to find the time, which with a family of five is not always easy. I hope that clearly writing the objectives will help me keep them in mind and organize my work to archive them.
First,

I want to work on two room makeover this year: the playroom which I never took the time to set up properly, and our bedroom which is plain white and definitely need some love and color.
Second, I want to create more sewing tutorials. Some available as free download and some other on my Etsy shop. I'm thinking about making more funny shaped cushions, any other idea?
Third, I want to start making kids craft tutorials. With three children at home I have plenty of little hands ready to test my ideas. Plus, I thing it will be fun (and maybe exhausting) to involve the kids in what I'm passionate about.
So what you can expect to see on the blog this year is more recycling crafts, more sewing for the house and quick 30 minutes crafts. In general, I will try to focus on simple tutorials that you can make with a few simple tools and supplies.
I would love the hear your opinion and it will be really helpful for me to know what you like to see on the blog. So please don't be shy and leave me a comment with your suggestions. If you prefer, you can also email me on [email protected] I will be glad to hear from you!
I hope you are on board for 2019, I have the feeling that it's about to be an amazing year!
* * *

Me gusta comenzar el año con una pequeña retrospectiva de lo que más te gusto en 2018. Me da una idea de lo que te interesa y me motiva a crear temas con los que estés [email protected] Sé que estoy un poco obsesionada con las plantas y los cojines … ¡Pero parece que tienes las mismas pasiones que yo ya que los artículos sobre ese tema están entre los que más disfrutas! ¡Uf! ¡También te gustaron los proyectos de reciclaje y las manualidades rápidas de hacer! Estoy muy feliz con eso. Creo que todos debemos pensar y cambiar nuestros hábitos de consumo para preservar los recursos, comprar menos y reutilizar más. Sé que no resolveré el problema con un poco de bricolaje, pero crear cosas bonitas hechas con material reciclado es un pequeño paso en la dirección correcta. ¡Más seamos haciendo manualidades con materiales reciclados mejor seran las cosas!
Quiero compartir mis metas para 2019 contigo. Lo dificil para mí es encontrar el tiempo, lo que con una familia de cinco no siempre es fácil. Espero que escribir de manera clara los objetivos me ayude a tenerlos en cuenta y organizar mejor mi trabajo para lograrlos.
Primero, quiero mejorar y organizar dos habitaciones: la sala de juegos que nunca me tomé el tiempo de configurar correctamente, y nuestra habitación, que es de color blanco y definitivamente necesita algo de amor y colores.

En segundo lugar, quiero crear más tutoriales de costura. Algunos disponibles de manera gratuita y otros en mi tienda de Etsy. Estoy pensando en hacer más cojines con formas divertidas, ¿Tienes alguna otra idea?

En tercer lugar, quiero empezar a hacer tutoriales de manualidades infantiles. Con tres niños en casa, tengo muchas manitas listas para poner a prueba mis ideas. Además, creo que será divertido (bueno y quizás agotador) involucrar a mis hijos en lo que me apasiona.
Entonces, lo que puedes esperar ver en el blog este año es más reciclaje, más costura para la casa y mas manualidades sencillas y rapidas de hace de. En general, trataré de centrarme en tutoriales simples que puede hacer con unas pocas herramientas y con suministros simples.
Me encantaría escuchar tu opinión y será muy útil para mí saber qué te gustaría ver en el blog. Así que por favor no seas tí[email protected] y déjame un comentario con tus sugerencias. Si prefieres, también puedes enviarme un correo electrónico a [email protected] Estaré encantada de saber de ti!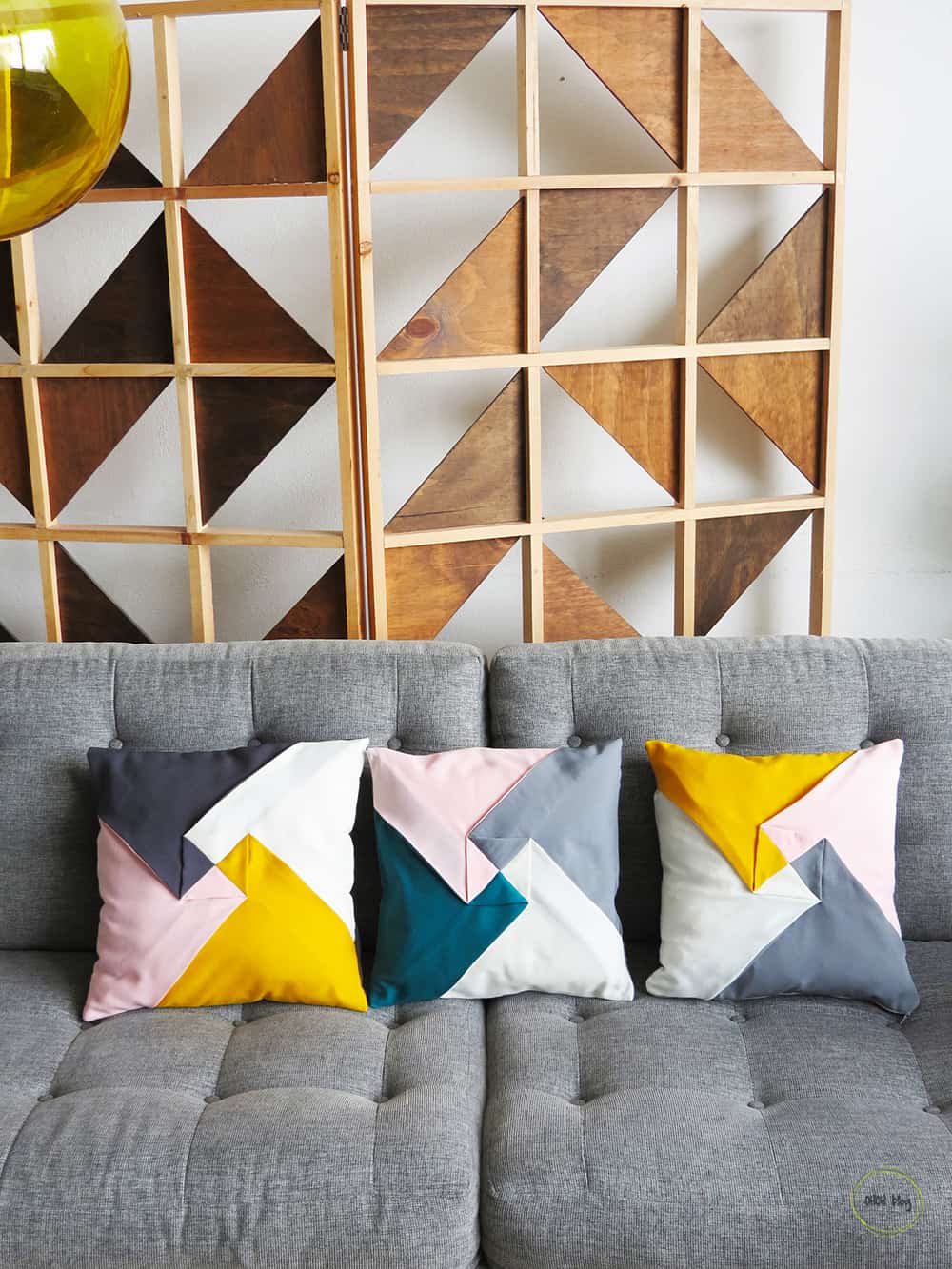 [AdSense-A]
Let's follow up with the posts you liked the most in 2018.
In the recycling category, the most acclaimed DIY is the cardboard box I recycled into an elegant storage box. Can you believe it was a diaper box? An other recycled craft you liked was the gingerbread Christmas village made with and other cardboard box. The tin can turned into a fringed planter was also a big hit.
The sewing projects you liked the most were the color blocked origami cushion pattern, I will definitely have to try some other color combination. You also liked the tutorial about how to sew an invisible zipper on a pillow cover. My daughter is still very proud to have designed her own cushions. The weaving pillow cover also catch you eye. I would love to see your pillows if you make some followings the tutorials.
It seems that I'm not the only one how need to organize and divide my living space, the easy to build room divider is definitely a great option.
And finally, in the category "plant lady" the fabric rolling planter was the most visited post. It's simple to build and very practical if you want to move around medium and big indoor plants. If you lack of space but can't help yourself and keep adding plants, the small hanged fabric planters are what you need. Plus it's the perfect quick sewing project to use your scrap fabrics. Beside pretty planters, you can also add a little fun to your greens with some paper mini houses.
I also want to thank you for following the blog and to take the time to leave a comment, here and across my the social media (Facebook, Insta and Pinterest). I hope you are on board for 2019, I have the feeling that it's about to be an amazing year!
* * *
Continuemos con las publicaciones que más te gustaron en 2018.
En la categoría de reciclaje, el bricolaje más aclamado es la caja de cartón que recicle en una elegante caja de almacenamiento. ¿Puedes creer que era una caja de pañales? Otro de los proyectos reciclados que te gustó fue el pueblito de jengibre hecho, también, con una caja de cartón. La lata que converti en una maceta con flecos también fue un gran éxito.
Los proyectos de costura que más te gustaron fueron los patrones para hacer un cojín de origami, definitivamente tendré que probar mas combinaciones de colores. También te gustó el tutorial de costura sobre cómo coser una funda de almohada con cremallera invisible. Mi hija todavía está muy orgullosa de haber diseñado sus propios cojines. La funda de almohada tejada también te llamo la atención. Si cosiste algunas cojines siguiendo mis tutoriales, me encantaría ver los.
Parece que no soy la única en cómo organizar y dividir el espacio, el sencillo biombo que hice es definitivamente una excelente opción.
Y, por último, en la categoría "no puedo vivir sin plantas", la maceta de tela con ruedas de tela fue el DIY más exitoso. Es muy simple a construir y muy práctica si quieres mover plantas medianas y grandes. Si no tienes mucho espacio pero sigues agregando plantas, lo que necesitas son unas pequeñas macetas de tela colgadas. Además, es el proyecto de costura rápido y perfecto para utilizar tu telas de sobra. A parte de macetas bonitas, también puedes agregar un poco de diversión a tu plantas con lindas casitas de papel.
Quería agradecerte por seguir el blog, gracias también a aquellos que se toman el tiempo de dejar un comentario, aquí y en los medios sociales (Facebook, Insta y Pinterest). Espero que estén listos para 2019, ¡Tengo la sensación de que sera un año increíble!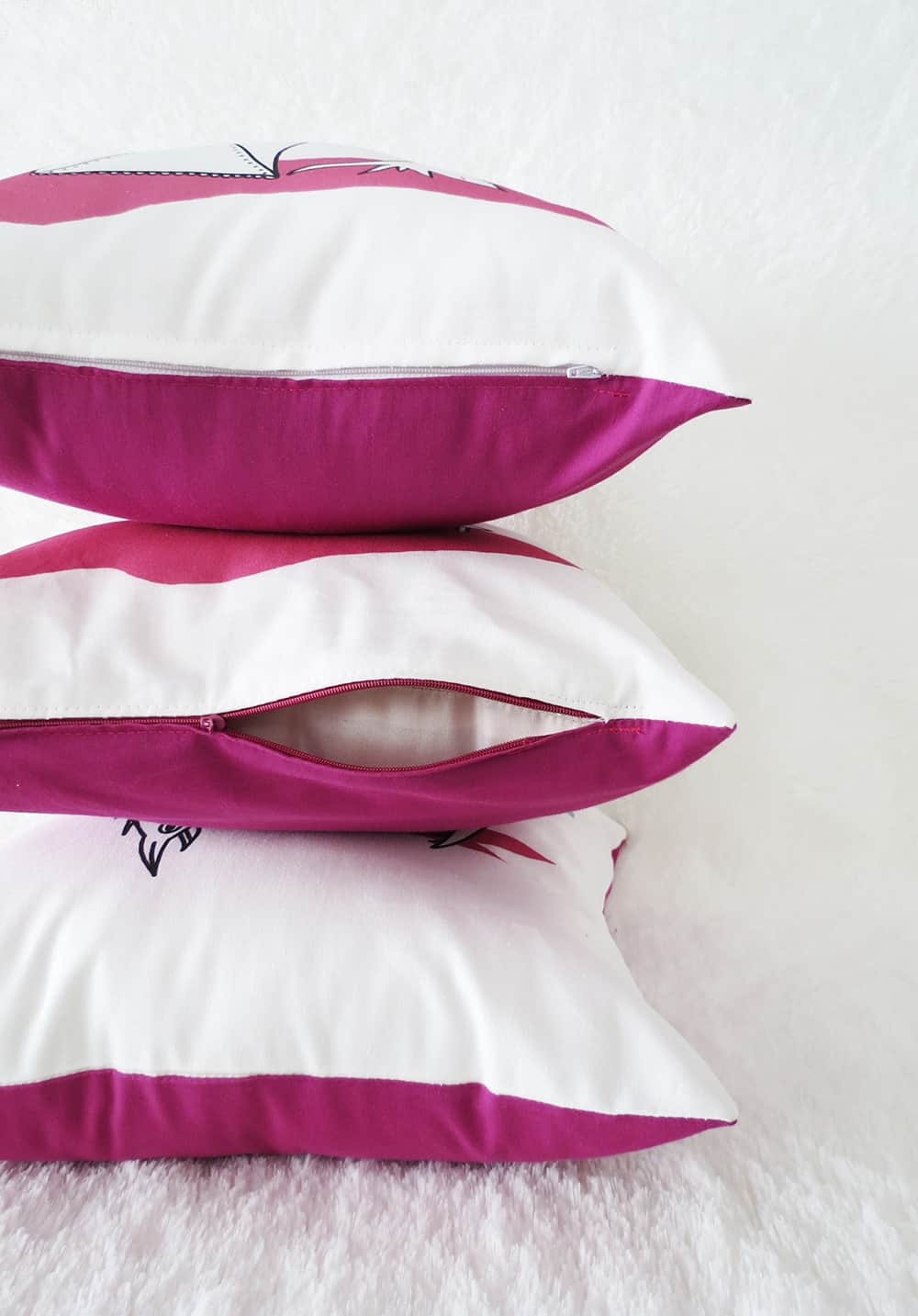 [AdSense-B]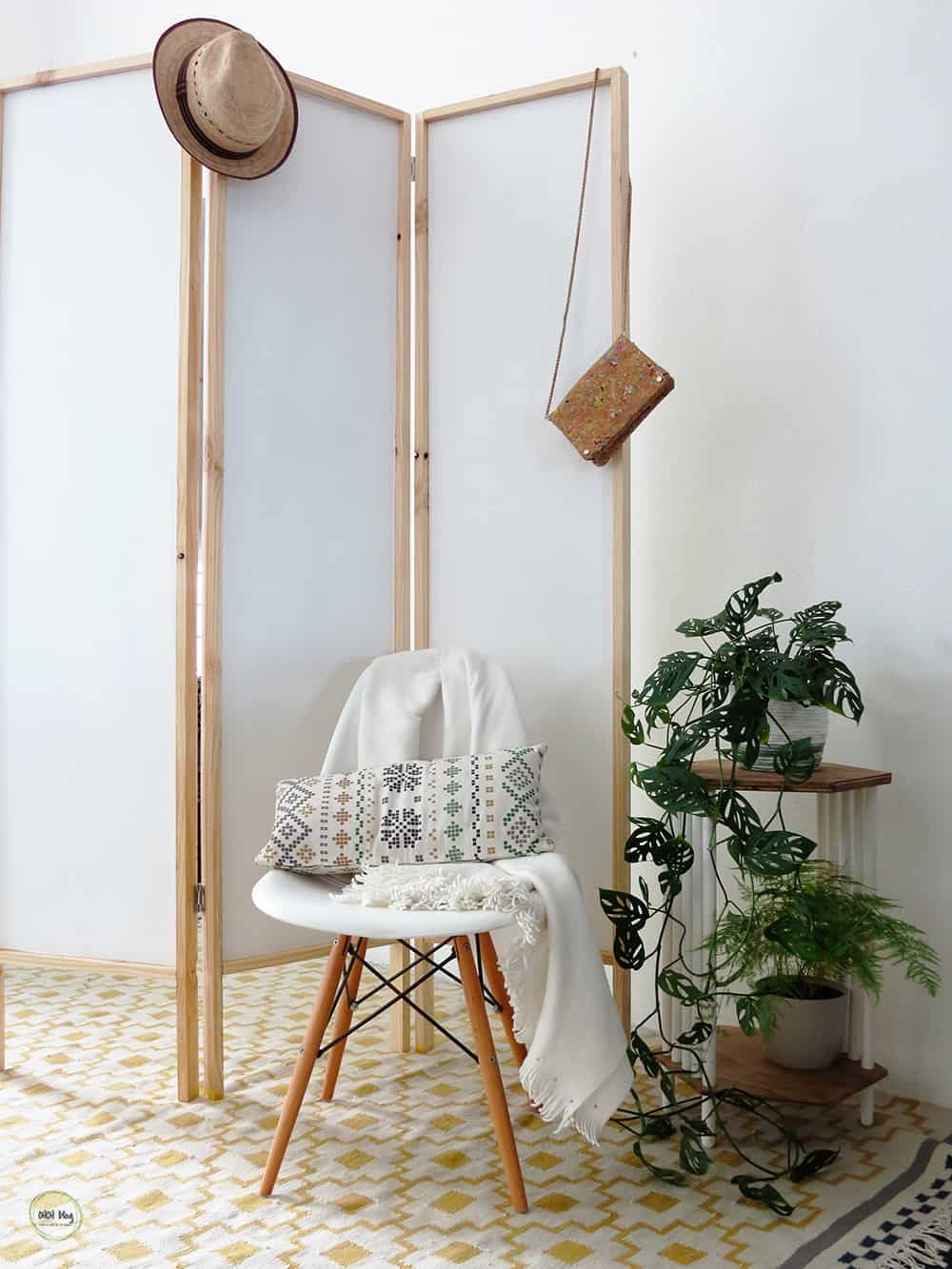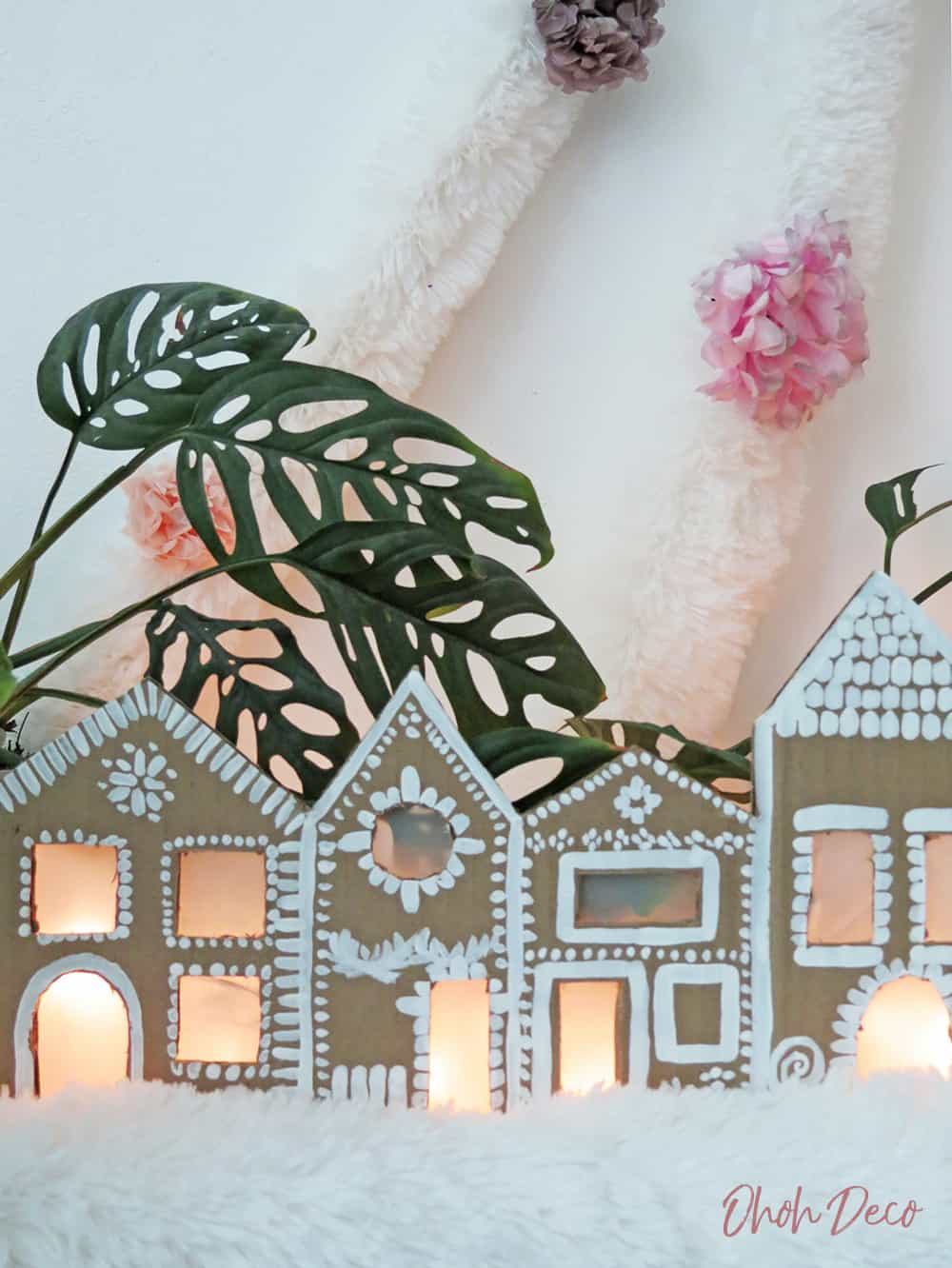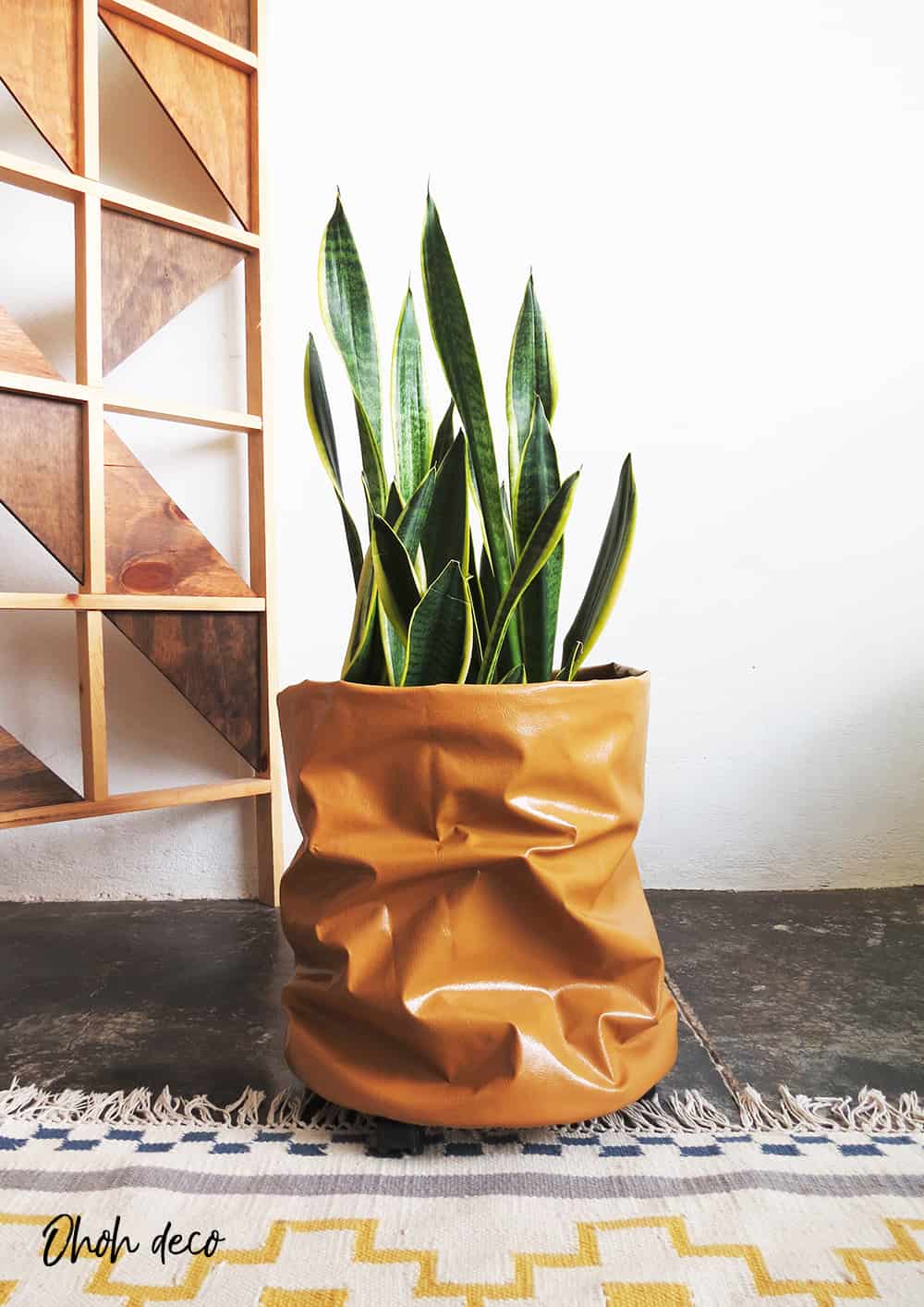 [AdSense-A]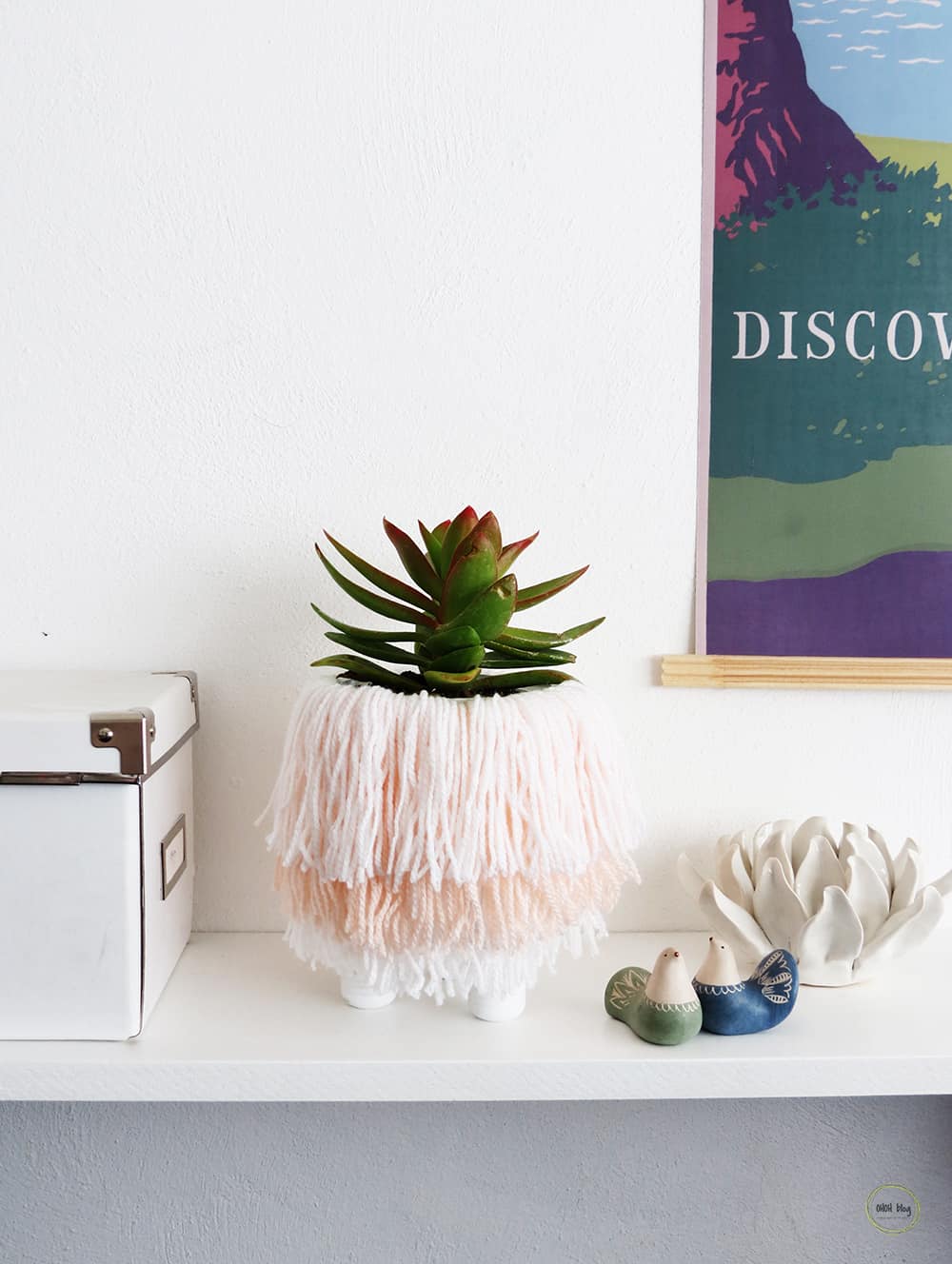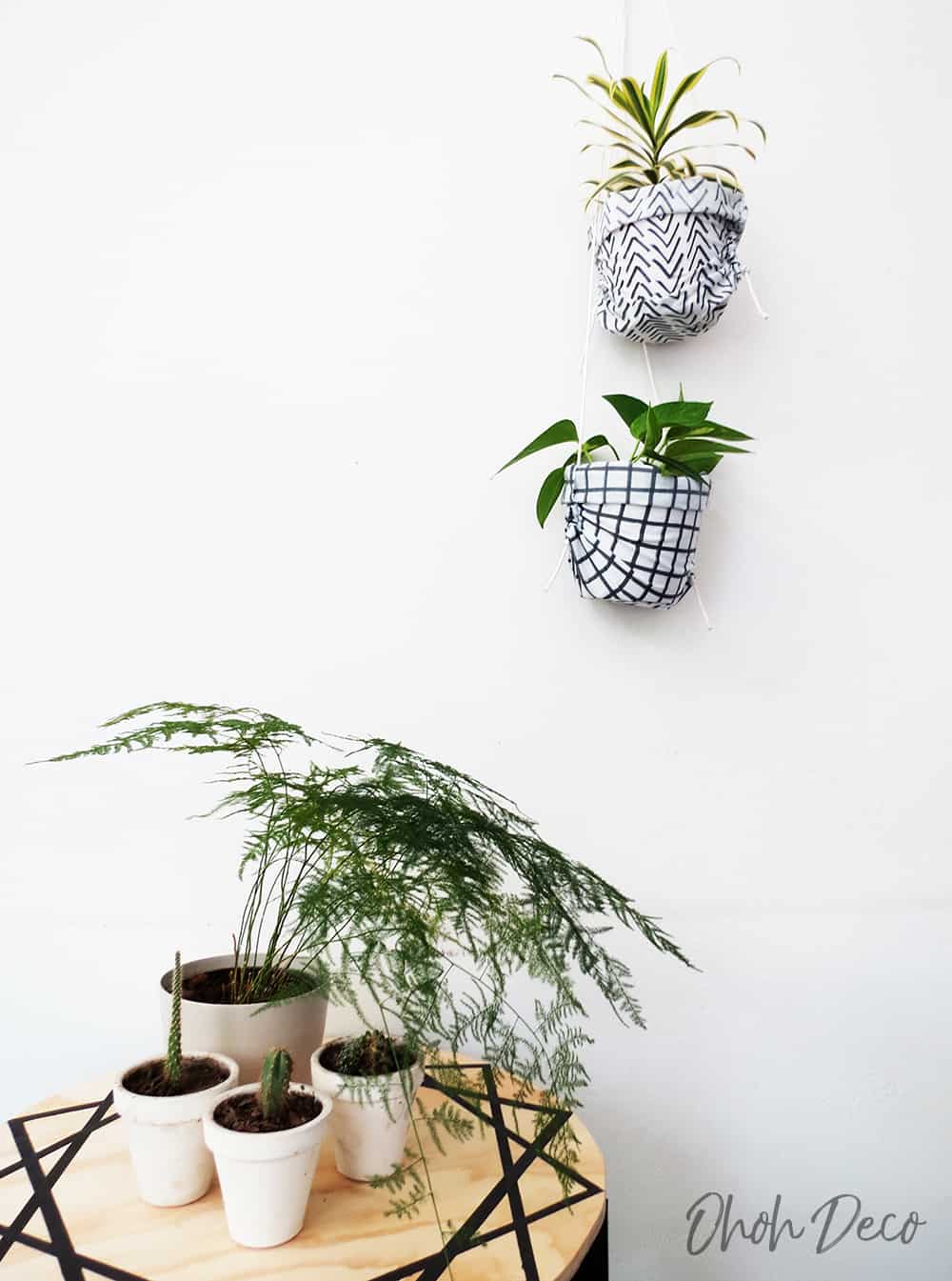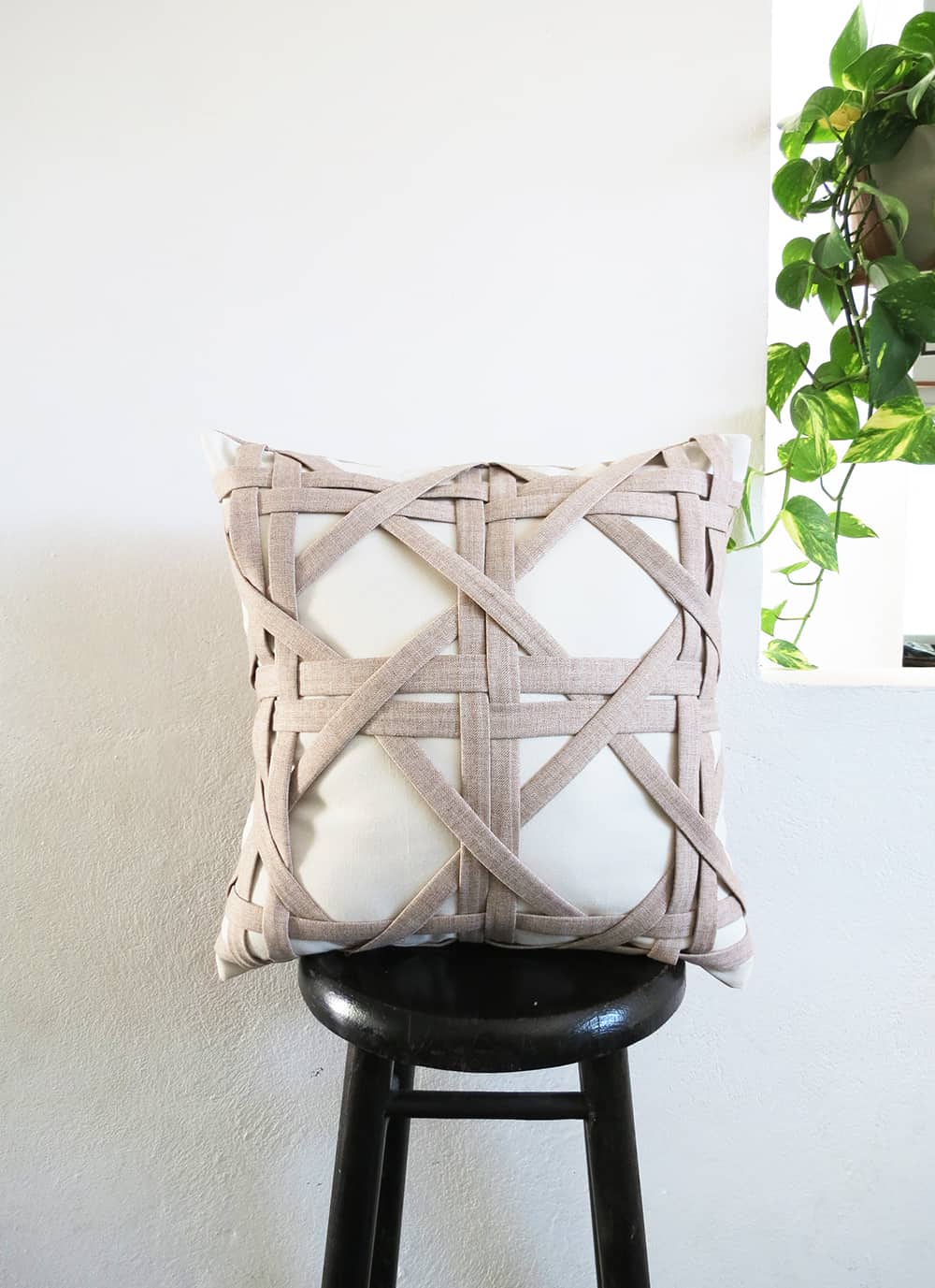 [AdSense-B]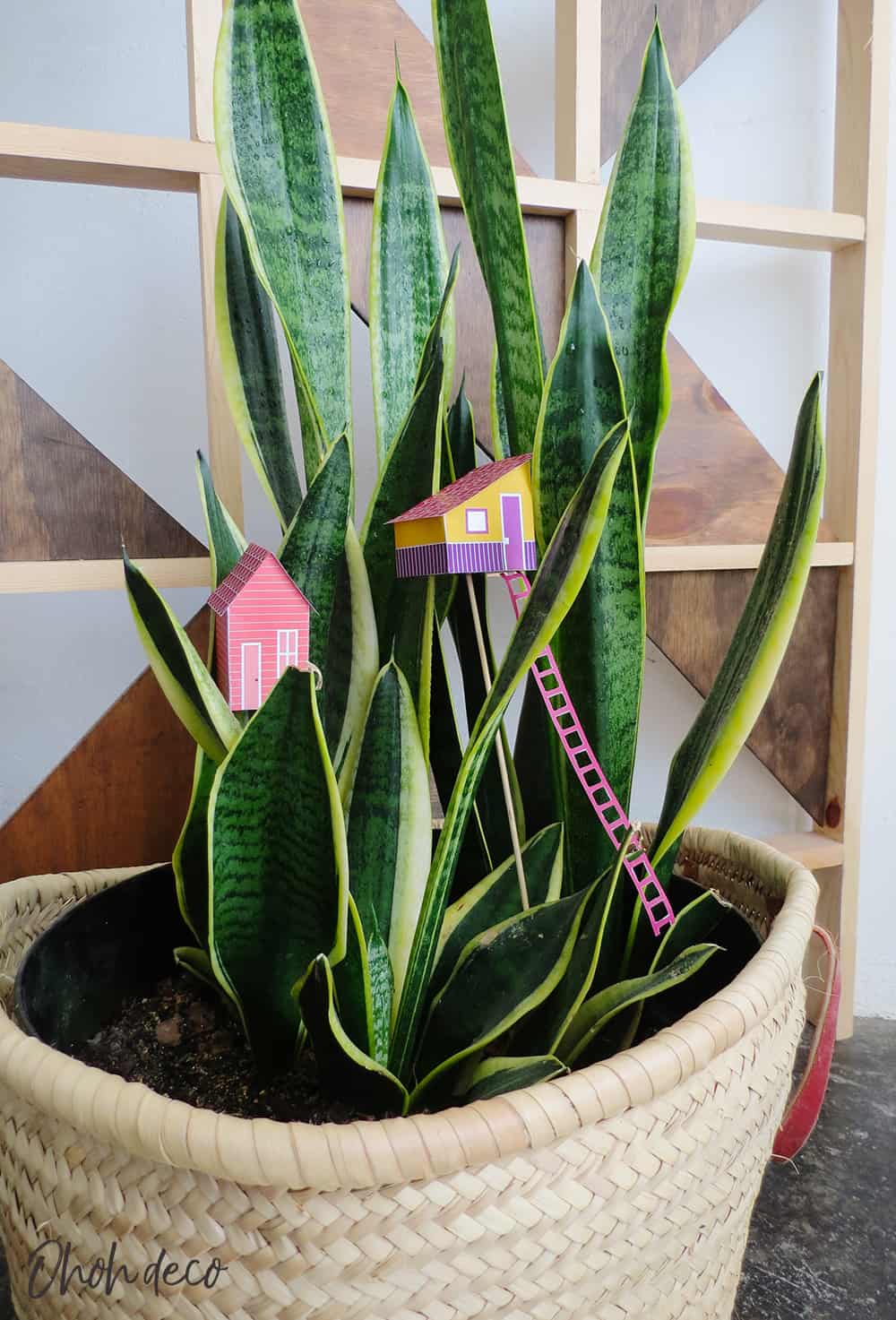 [AdSense-C]
Amaryllis