Most people buy a shed for its functionality. They serve many different purposes, depending on how the owner opts to utilize it. Most sheds are used for storing gardening tools, but there are some who put it up for other functions like a workshop, an art studio, and even a music room.
[ This post probably contains affiliates links, our full disclosure policy is really boring, but you can read it HERE ]
No matter how it is being used, a shed inside your property helps increase its value. Most especially if the shed is in good condition and aesthetically appealing for onlookers. In fact, there are some home and property buyers who get attracted to a specific property due to the addition of the shed.
3 permanent sheds that will add value to your property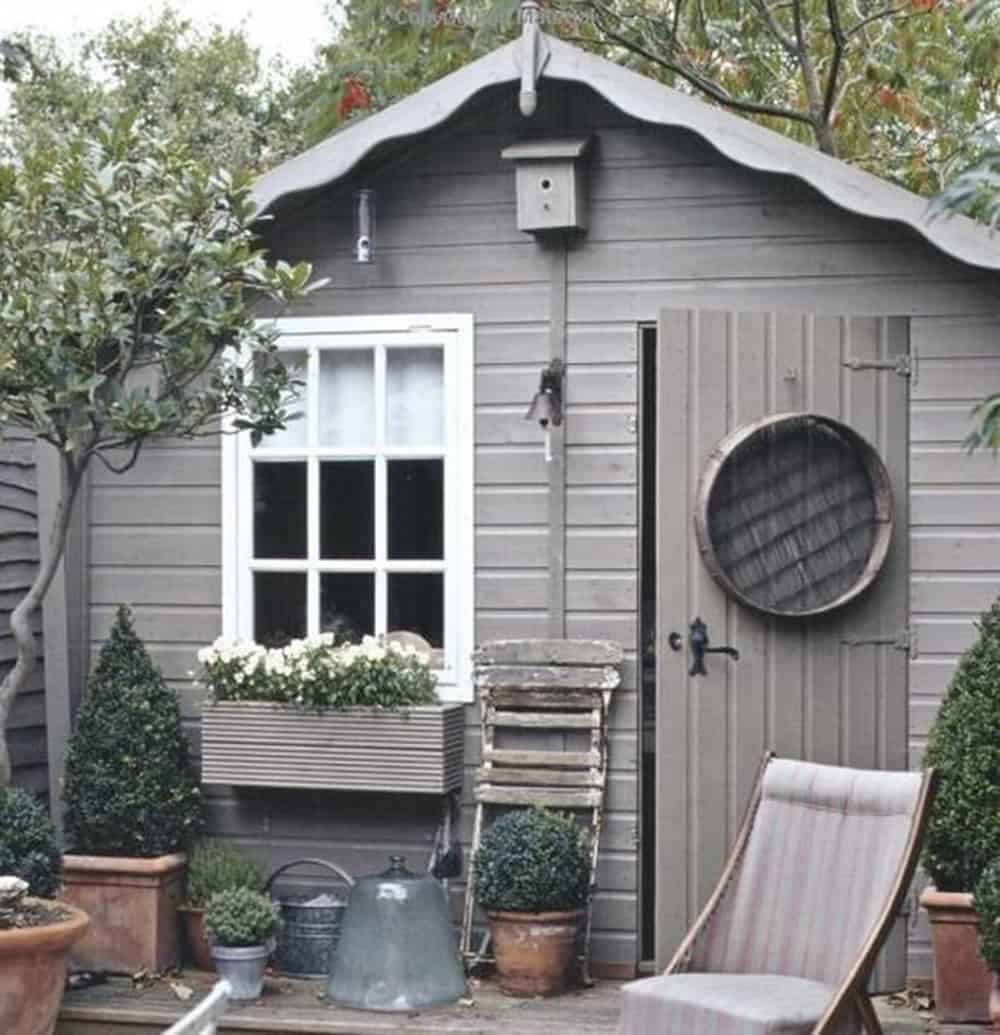 Here are some of the way on how putting up a shed can add value to your property.
Storage Purposes
Storage, being the shed's chief purpose, is also the top reason why it adds value to your property. Many home buyers prefer having an extra storage space where they can place stuff like gardening tools, automotive trinkets, maybe some unused old furniture, and many others.
Having an extra storage space means a significant added value that many buyers would readily go for.
Aesthetic Appeal
A well- maintained shed placed strategically to complement your home and property adds aesthetic appeal to the whole bunch; and thus, adds good value to the property.
These are sheds that are well- maintained and designed to go with your house exterior beautifully. Sheds make wide lawns look full and pleasing that plays with the imagination of people.
Added Structure
Any added structure that is correctly erected and adds beauty to your property adds value to it. This is how sheds provide an added appeal to your home and make it look grander than it is supposed to be.
Many homeowners used their sheds to make their homes look bigger than it should be and more architecturally attractive.
Extra Space for Any Purpose
Space is a premium when it comes to property value and while many argue that a shed only consumes much space, the truth is actually the opposite.
Need an extra bedroom? Prep up your shed. Need an art studio? There you go. The space that a shed offers allows for more activity inside your home, which is agreeably a very good thing.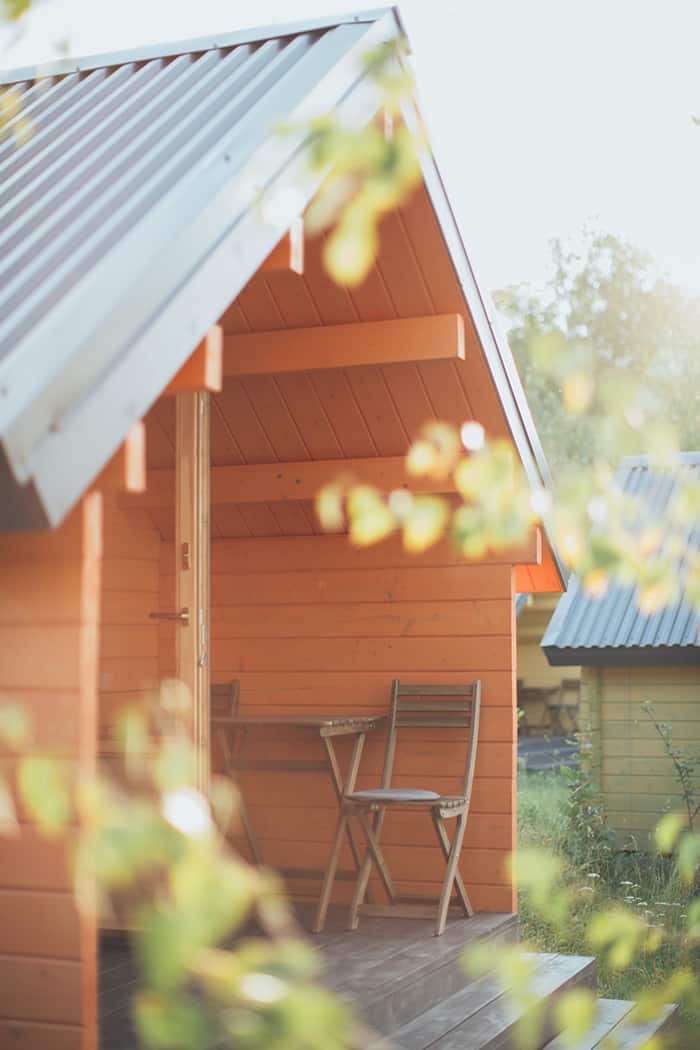 To ensure that your shed adds more value to your home, aside from it being functional, you have to maintain it properly. Sheds that are functional, but unsightly, only cause the property value to go down.
Hence, maintenance and tidiness must always be ensured so your shed contributes as much appeal to your property as possible.
As well, the quality, durability, design and the materials used to build your shed must be valuable enough to be functional and pleasing in the long run, or it will only pull your property value down.
That being said, do not settle for half-decent materials and methods in building your shed and make sure that it complements your home and property beautifully.
Want to remember it? Save these 4 ways that building a shed can add value to your home in your favorite Pinterest board.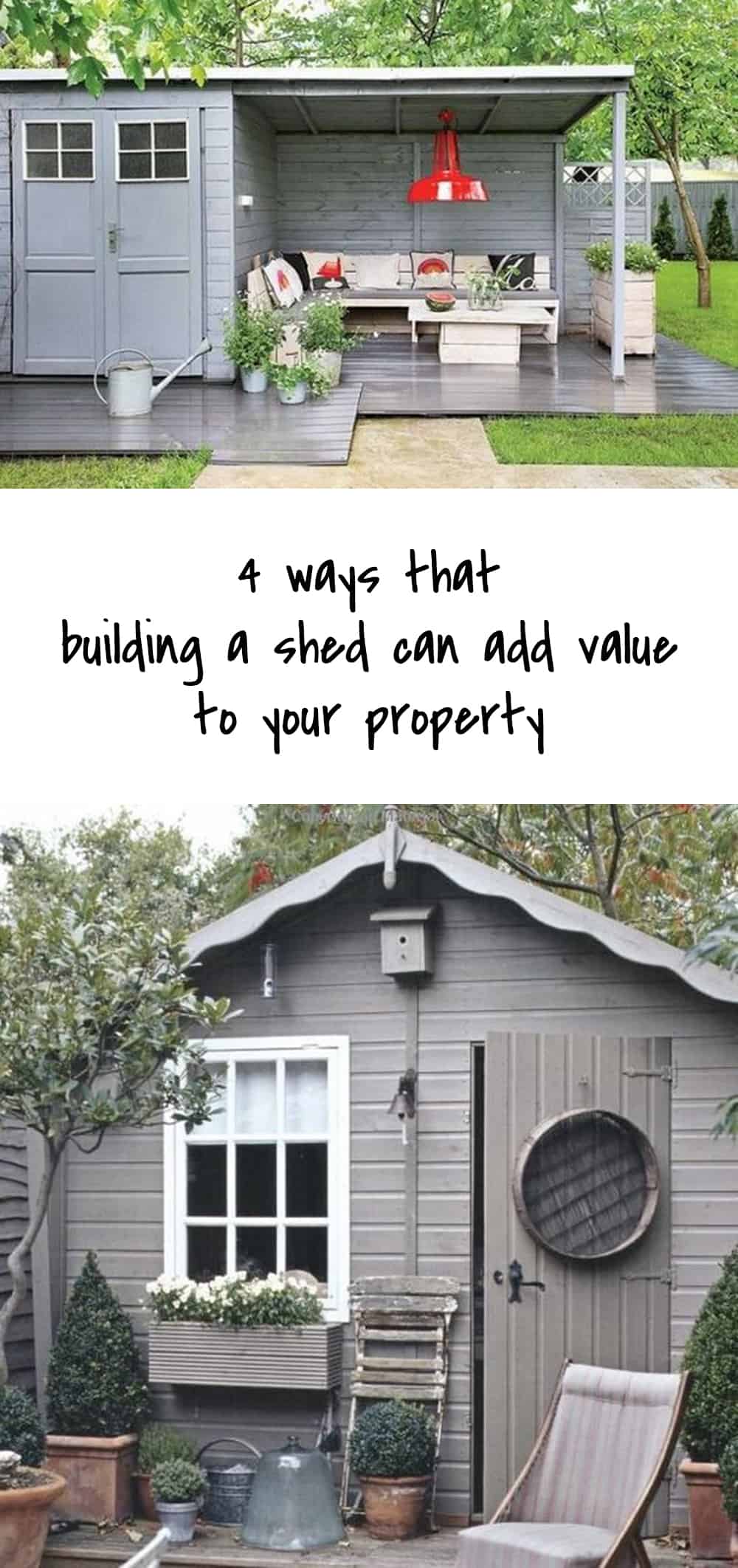 +++ This guest post contain sponsored links, more about our privacy policy HERE +++
Amaryllis