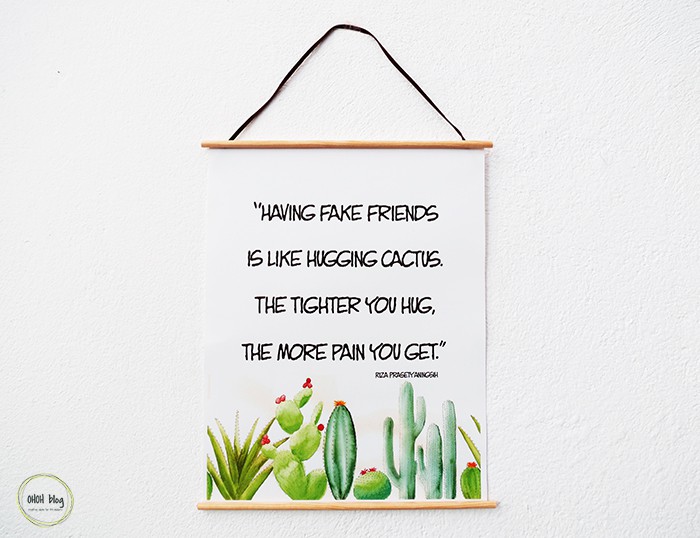 I was looking for away to hang the printable I made, so I came up with the simplest solution ever. It takes like five minutes to achieve and I'm not even sure you need a tutorial to make it! So if you like the cactus quote, you can get it in my free library. You can also hang any picture or other printable you have on hand.
+ Get unlimited access to all the patterns and printables of my online library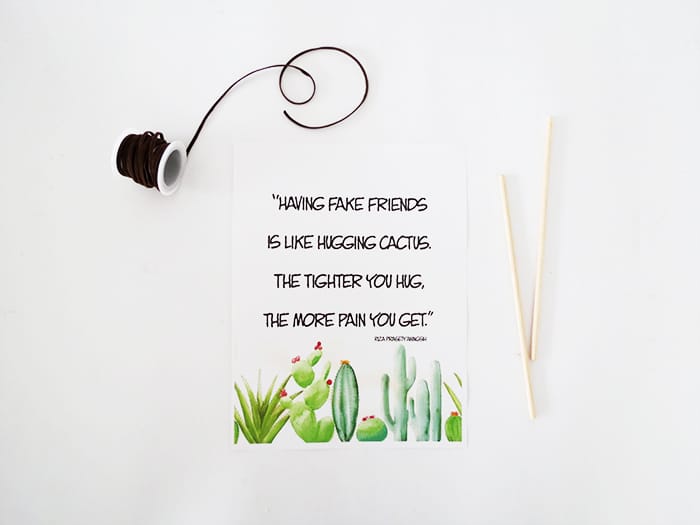 You will need dowels, a leather cord and a glue gun. Easy peasy!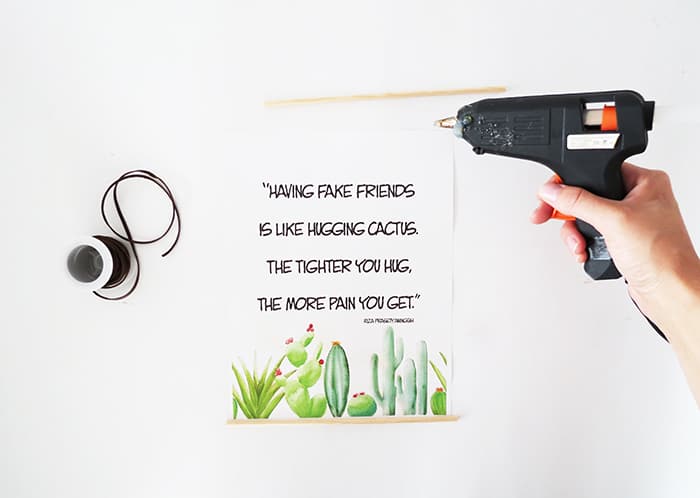 Cut the dowels 1/2 inch longer that the sheet edge and glue then on it, one above and one below.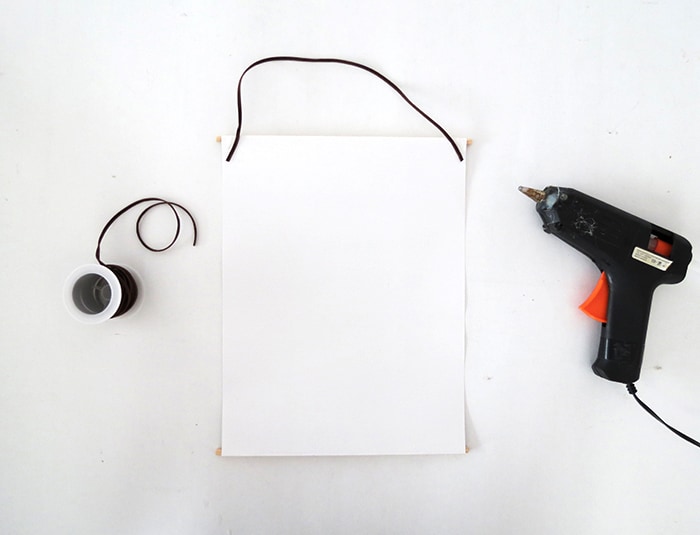 Flip the picture and glue a piece of leather cord on each top corner.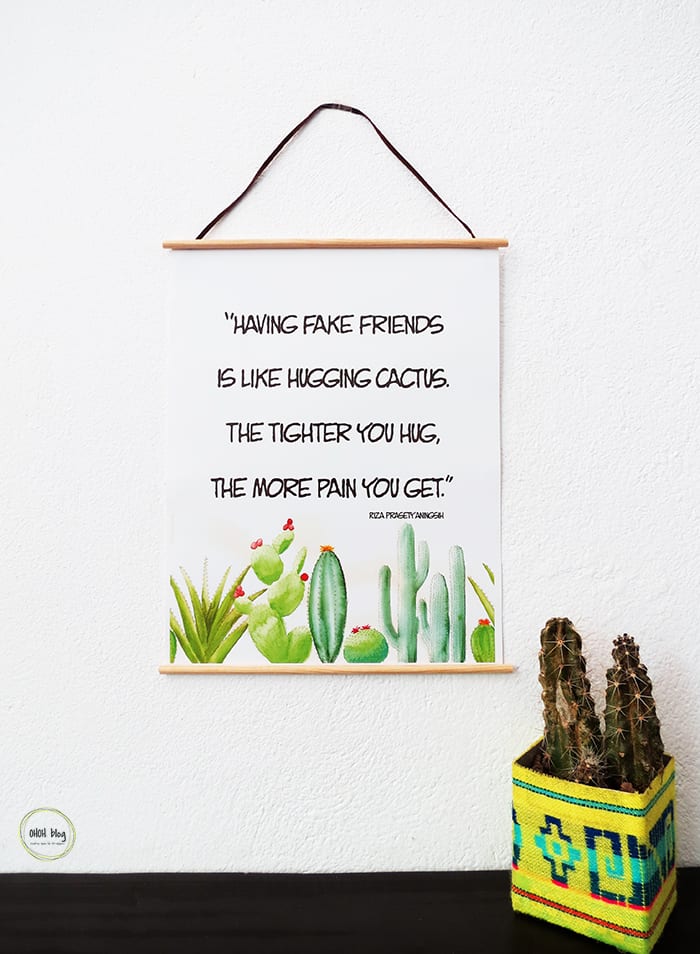 Hang it and that's it! I will not hang genuine drawing or lithography that way, but I think it works pretty well for printable and quotes.
The tutorial to make this cute little planter out of a milk carton is HERE.
If your like it, please, share and make your friends enjoy this post!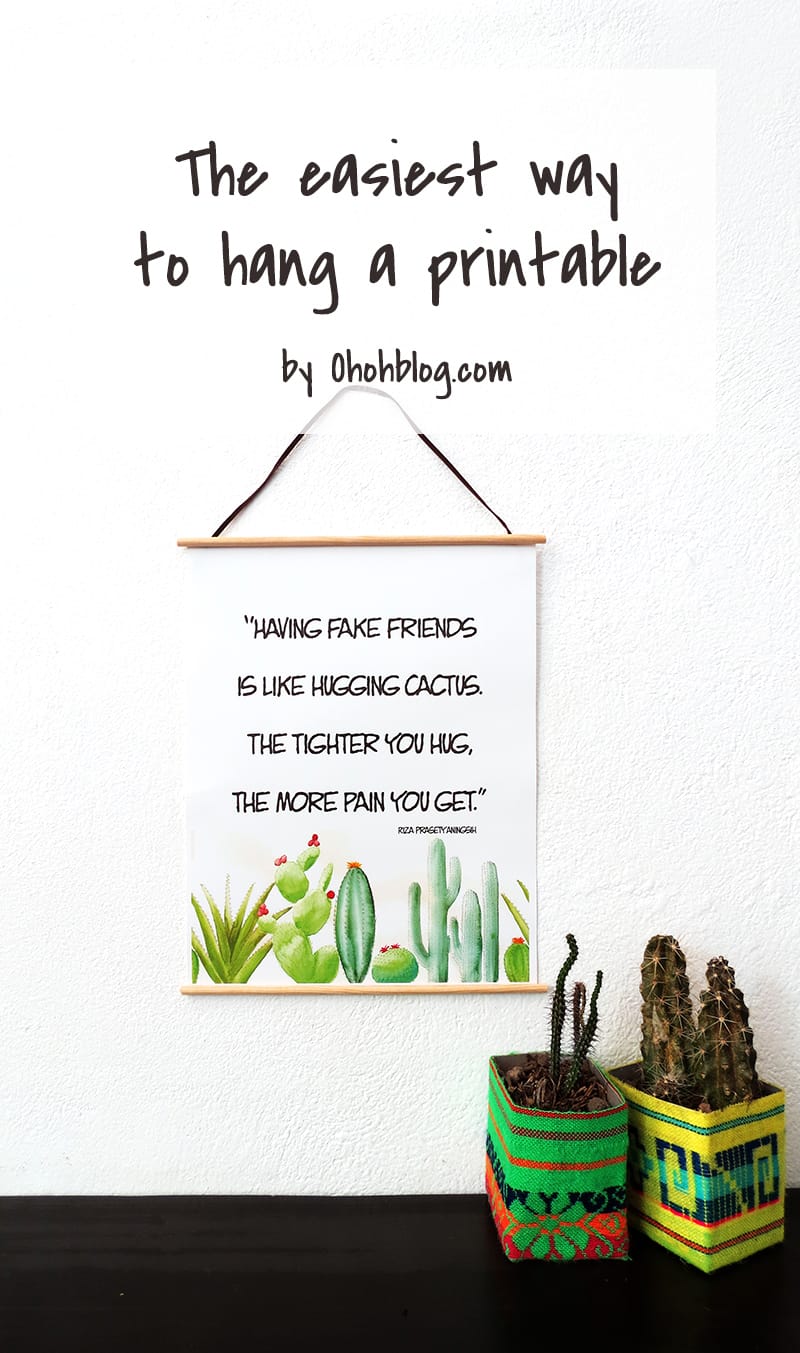 Amaryllis