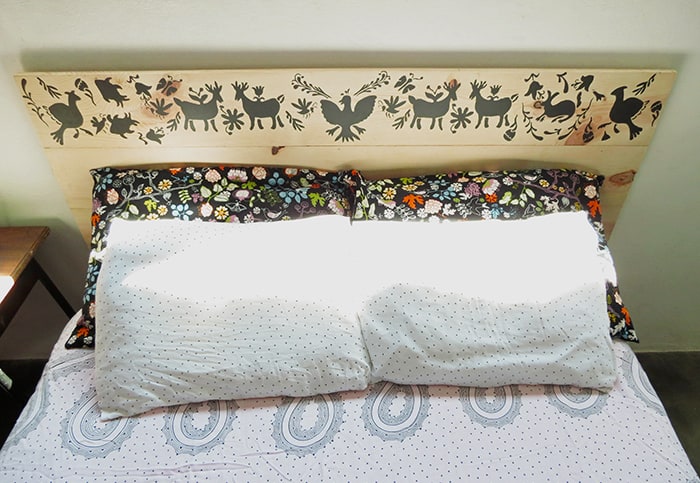 My kids have each their own bedroom but they both want to sleep in the same room. As my family came to visit us for Christmas we had to buy an extra bed and turn my son's room into a guest bedroom. Before choosing the new bed, we have to prospect online among others on sleepingguide.com. Then we went to the store, and it was quite fun to try the different mattresses and beds…much enjoyable than lifting the base and the mattress to our first floor for sure!
I know it's temporary and that at one moment he will go back to his bedroom…or maybe his sister will kick him out of her bedroom. Meanwhile, I made a few decor arrangements in the room and add a nice headboard! It's very easy to make and you can build your own one following this simple step by step.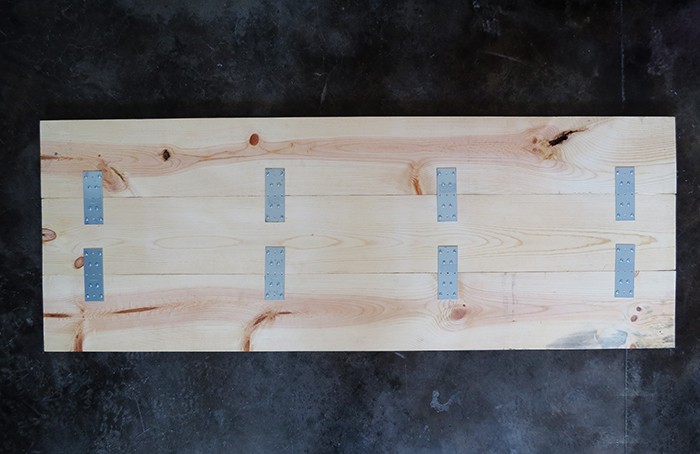 To make a headboard for a matrimonial bed, cut 3 planks of 8 inches width at a length of 5 feet. Assemble them on the back putting glue on the edges and screwing mending plates to hold them together.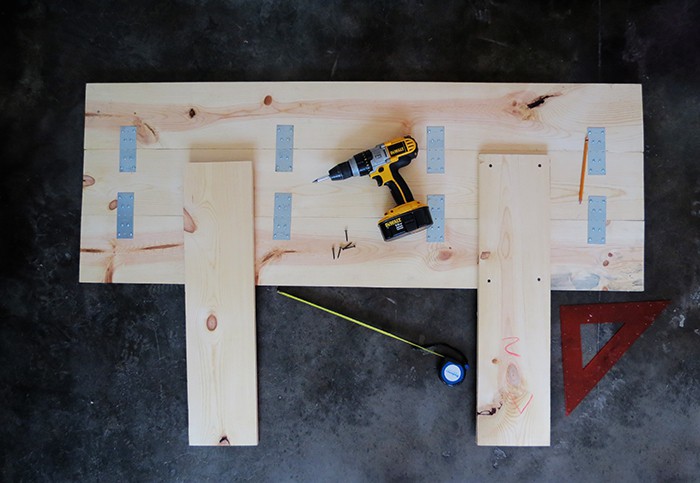 Screw two vertical planks to make the feet. Each plank is 30 in. long and is placed at 10 in. from the edges of the board. The feet measure approximately 19 in. Be sure to place the feet straight, and fix them with the board using glue and screws.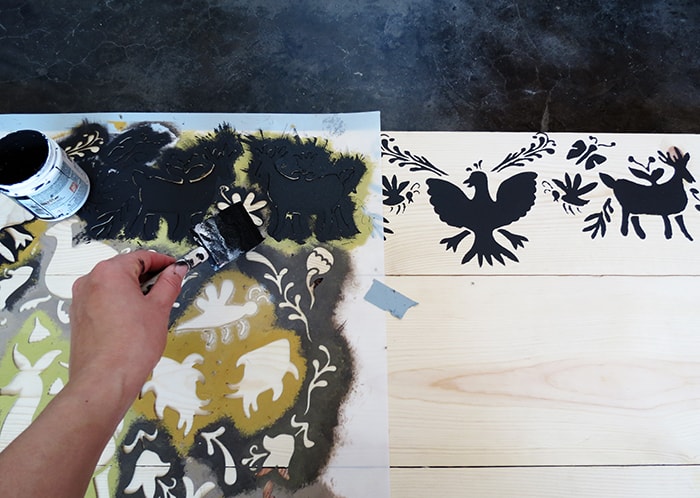 I decided to decorate the board with the Otomi stencil from Royal stencil. I already use it for the entrance wall, and I still love it! This time I use only a dark grey shade to create a nice contrast with the wood and match the room decor.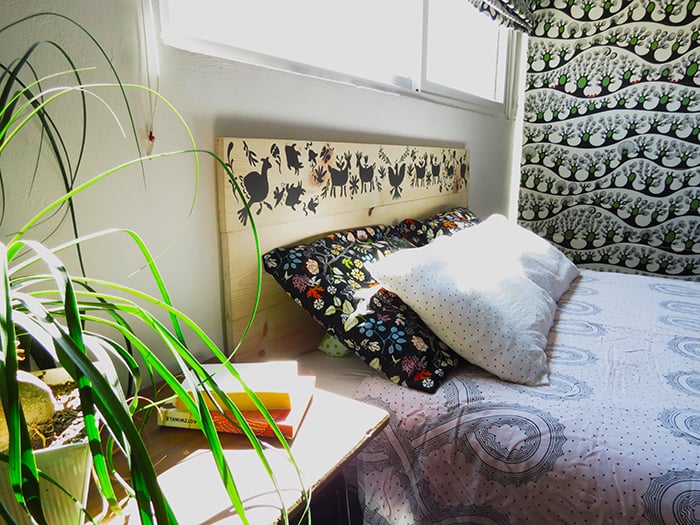 Finish with a coat of varnish to protect the wood and ready! This headboard was really simple to make, I hope it will inspire you!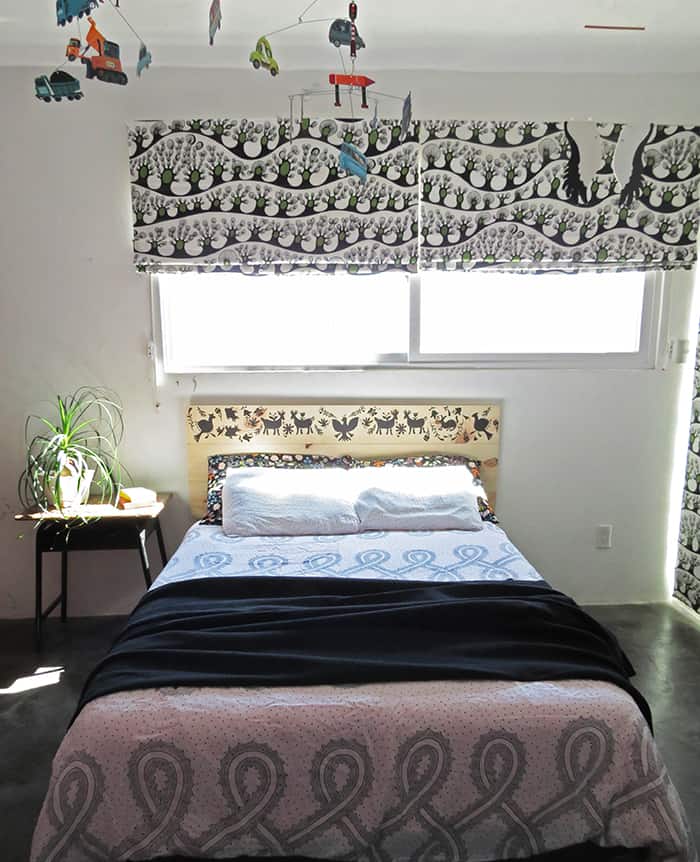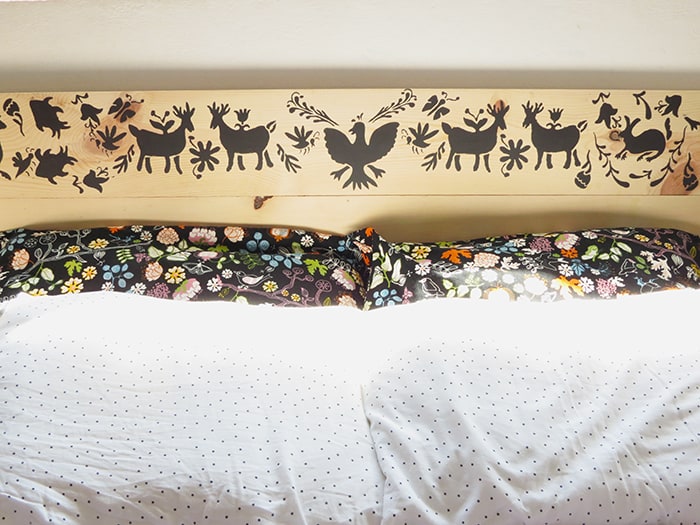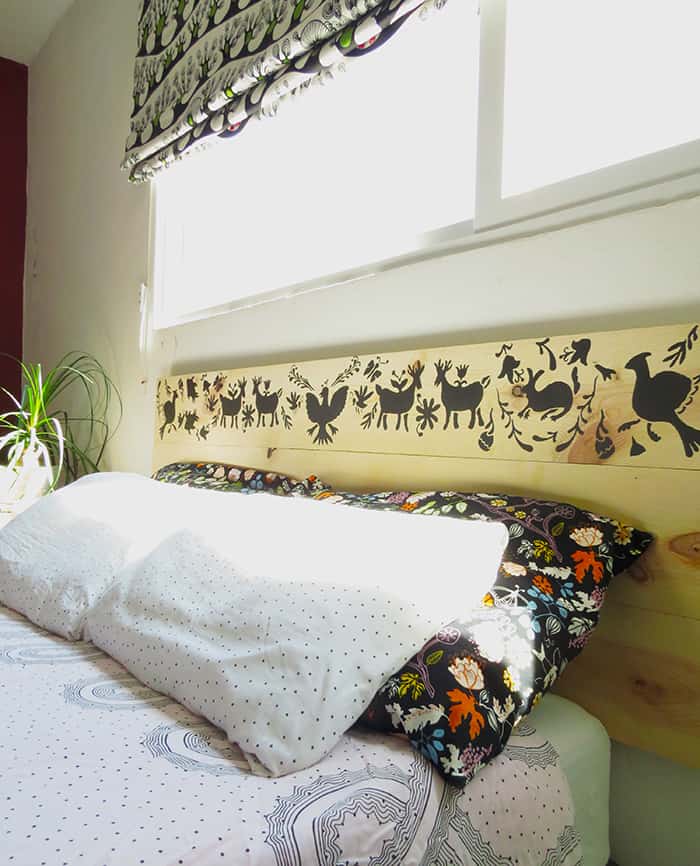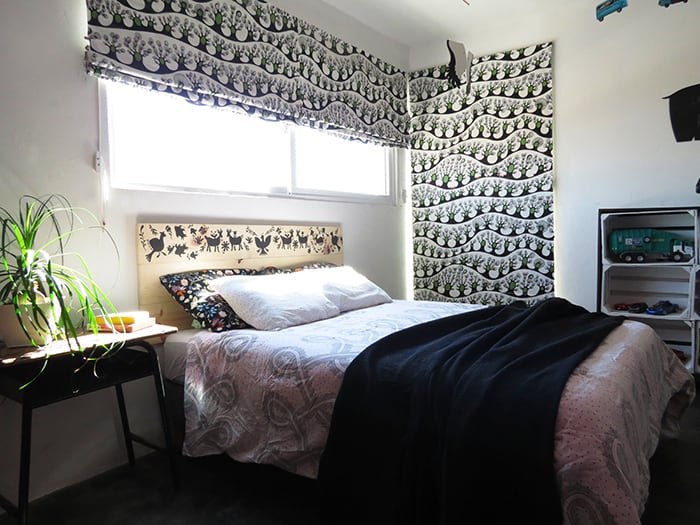 As you can imagine the headboard is not the only DIY in this room, you can find the tutorial to make the roman blinds HERE and the explanation to build the storage unit out of crates HERE.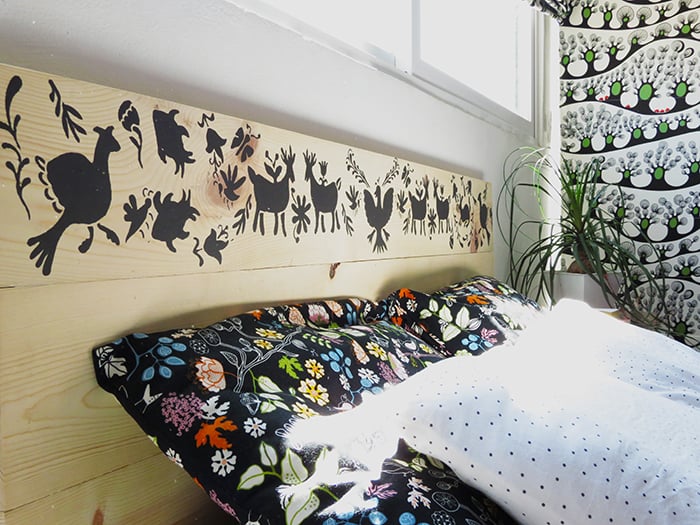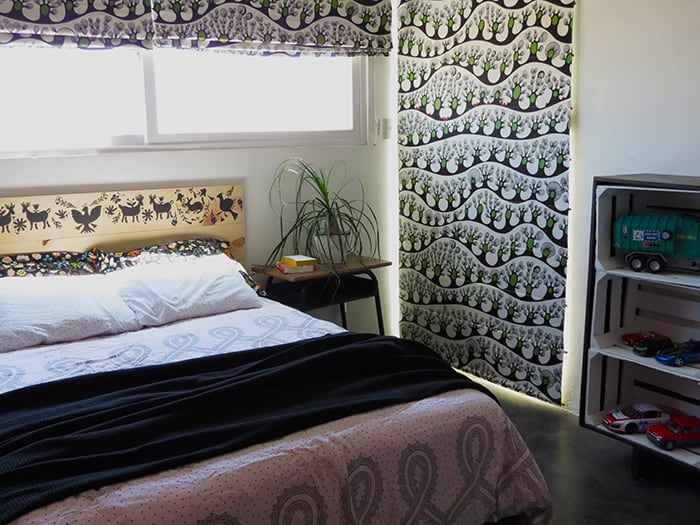 If your like it, please, share and make your friends enjoy this post!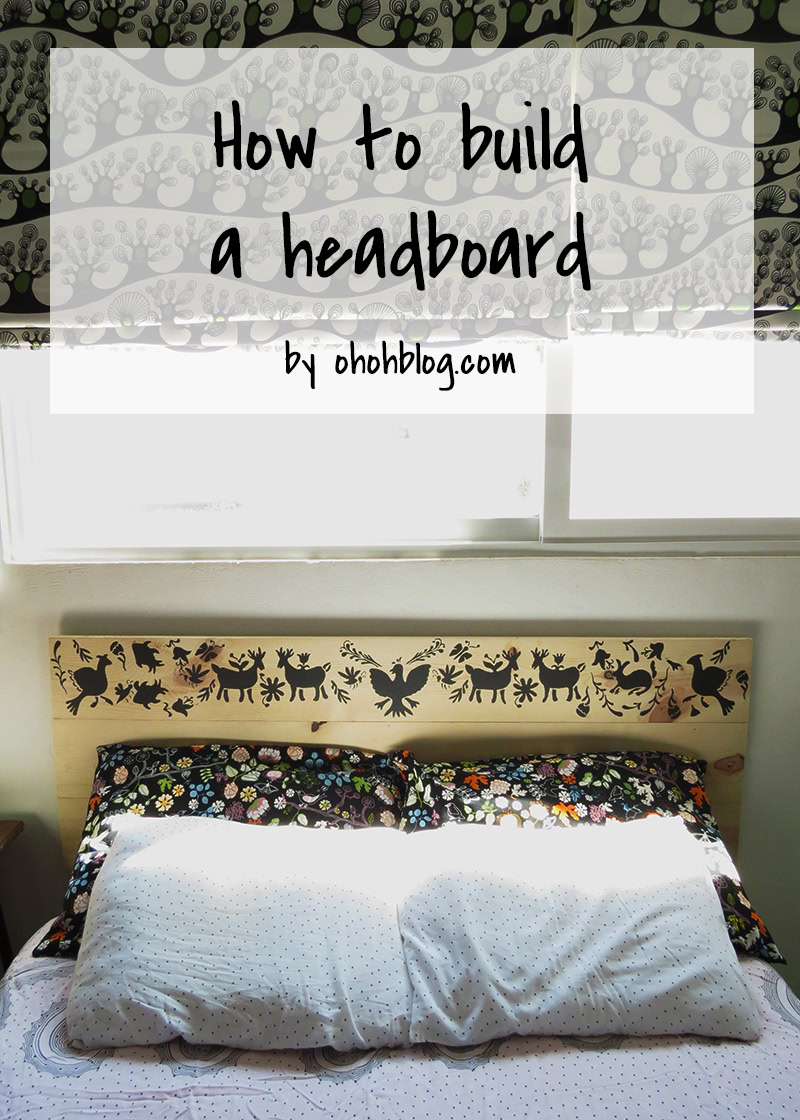 +++ This post may contain sponsored links, more about our privacy policy HERE +++
Amaryllis