Here is my office actual mess…far from the pretty pinterest home office pic you can see around! The room is about 12 square meter (130 square ft), it has a large window, a door that opens onto the living room and a large opening towards the playroom. This opening is a great way to keep an eye on what the kids are doing, but it's also a problem when them toys mess merge with my craft mess! I just let you imagine the chaos!
I build the desk and the shelf unity below the window with my dad when we just moved in. By the time I though that painting it orange was a good idea! As you can see, I was soooo wrong! I can't stand this color anymore, fortunately with all the mess on the desk the orange is in large part covered. Who said there is no advantage to be messy?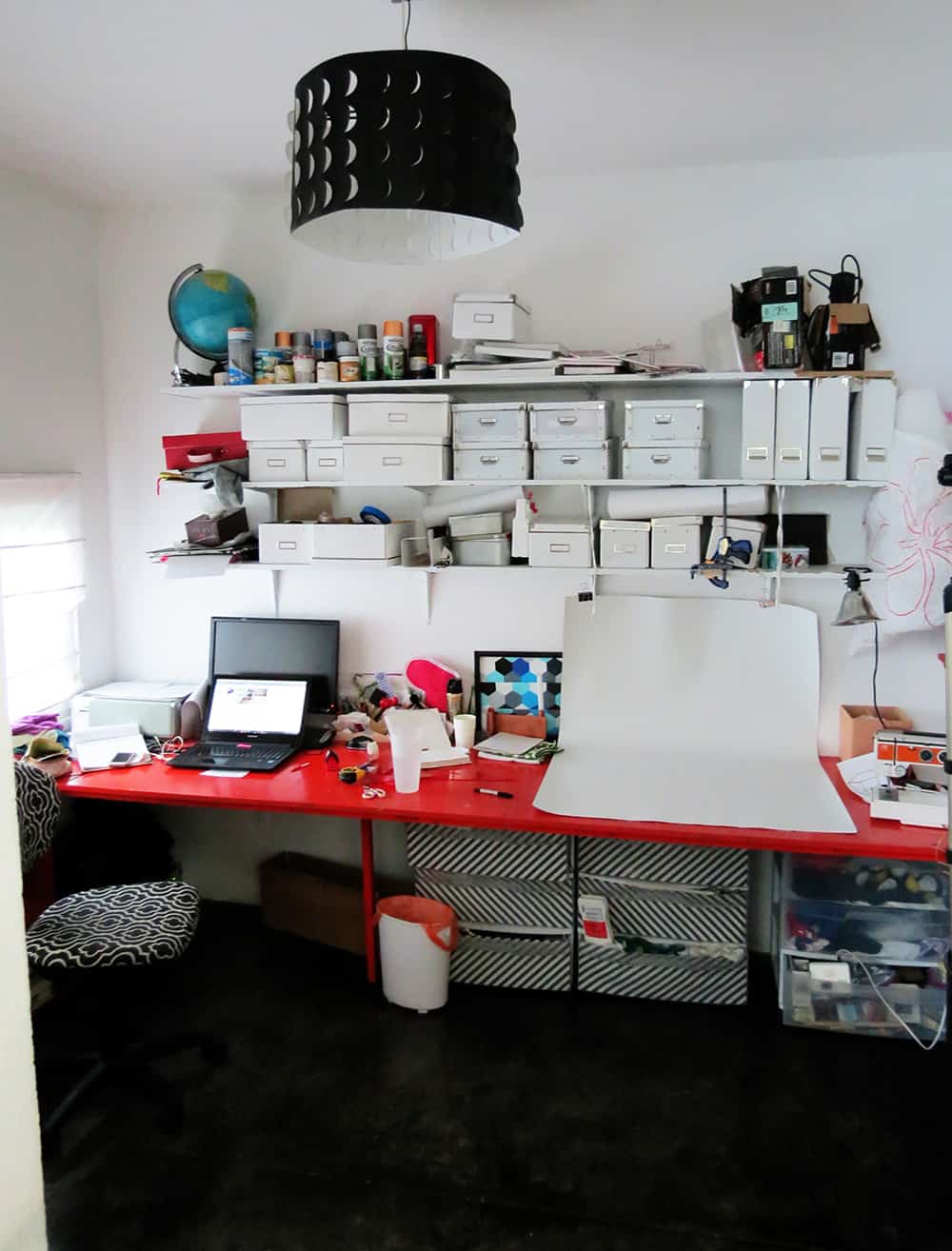 So what is the plan for the office renovation ?
As for decoration, I want to create a clean and more relaxing space. I will work with a white background and adding some green touch here and there. This mean:

Getting rid of the orange
Add some texture and eventually some plants
Be able to separate the office from the playroom when needed
Changing the light fixture
Adding a nice wall art
Also few actions need to be taken to improve the storage. As you know making craft involved a lot of materials and tools, so a lot of storage is required. The boxes system work quite good but need to be improved.
Organize the wall shelving and the boxes.
Clean the drawers under the desk and find a way to make them look nicer.
find a way to easily store the large sheet of paper and cardboard.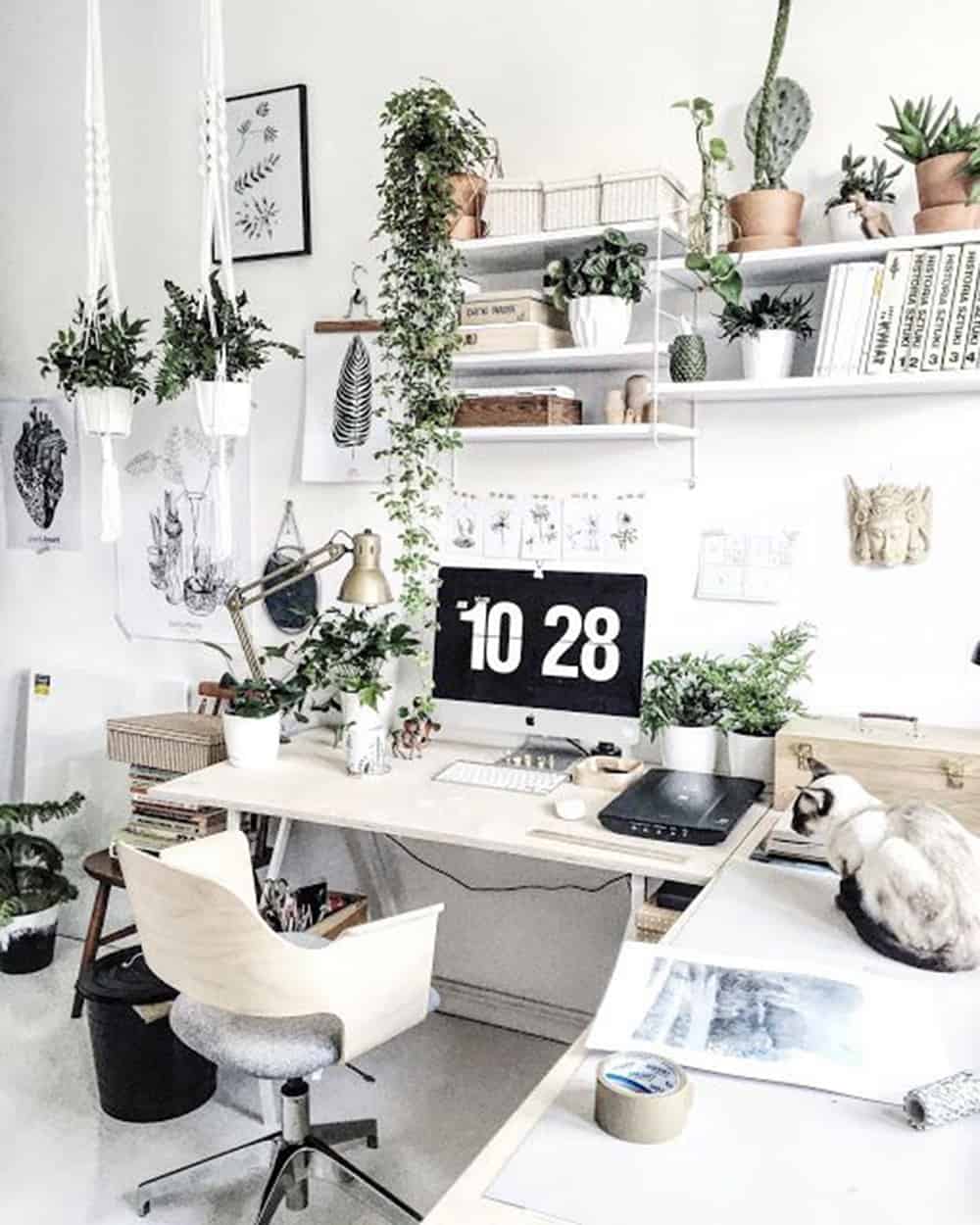 I have selected some inspiration pics to give you an idea of what I'm looking for. A white and clear office with some green touch. Even if I like the idea, I don't have enough space put that many plants in my small office room. Pro tip: use office interior design blogs like this one for inspiration.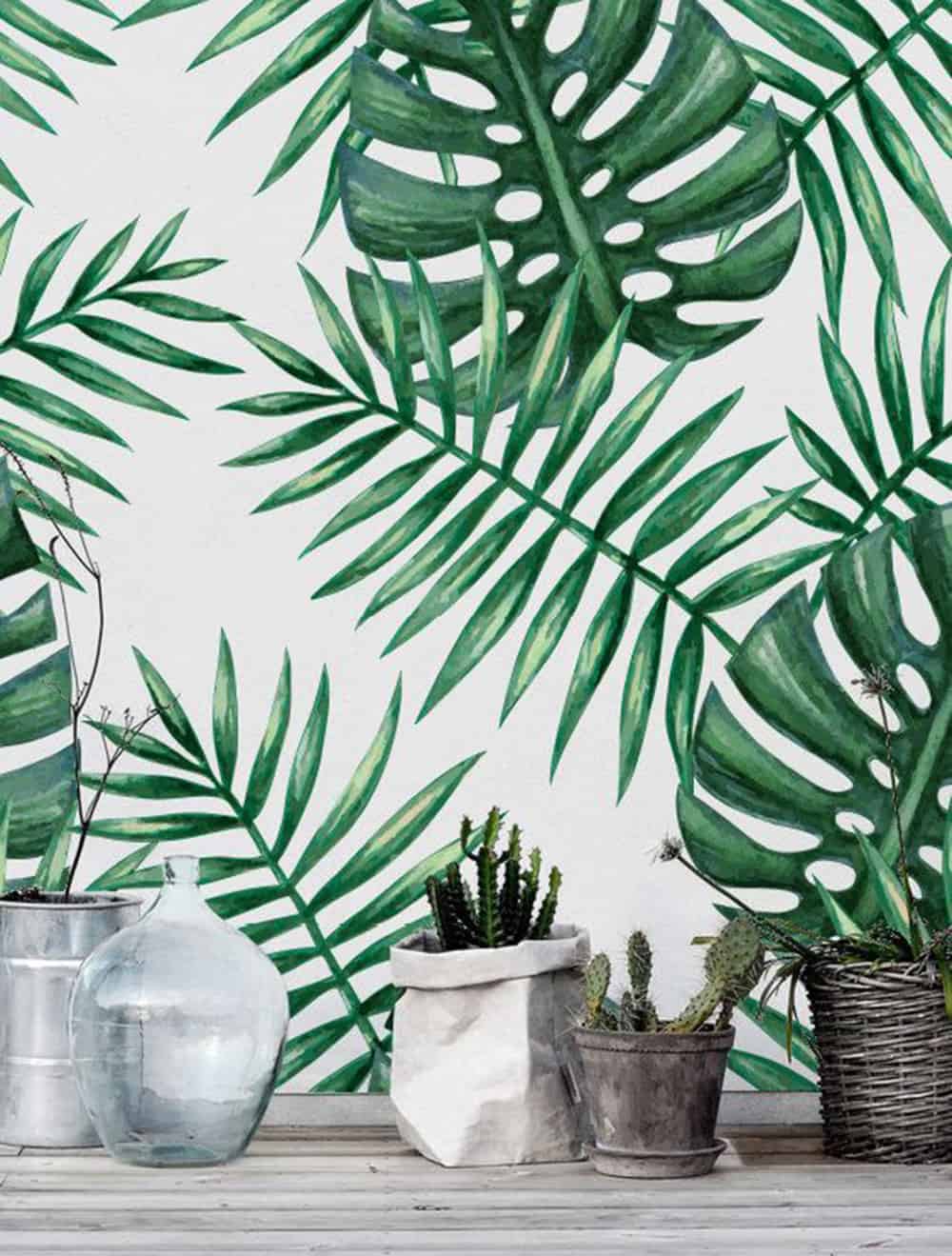 So maybe adding some leave texture on the wall or in a frame will create the jungle effect without taking to much space.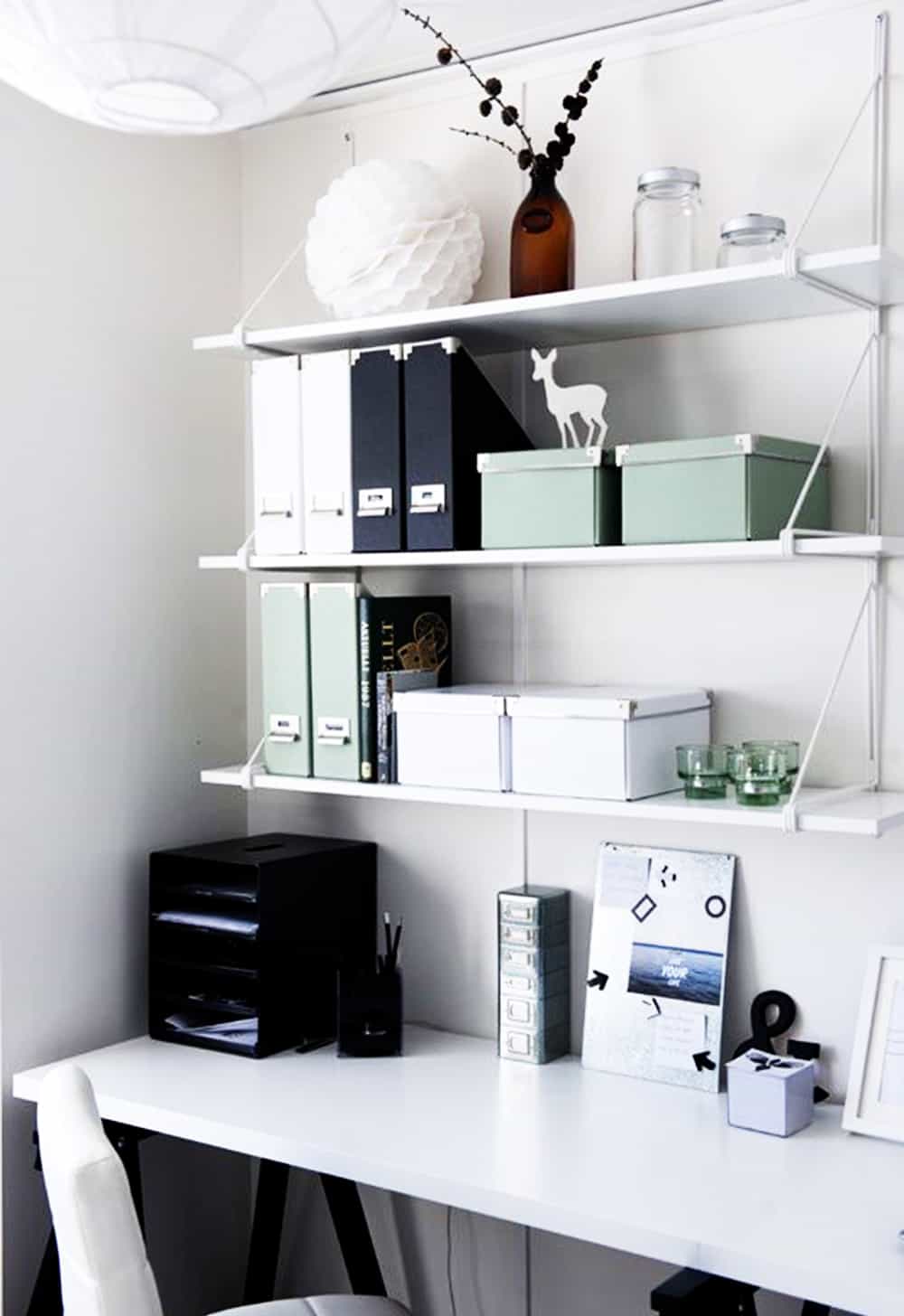 Organizing the wall shelving will make a huge difference, I also need to look to add some nice decorative item. The key will obviously be on keeping the shelves clean…I still need to work on that part! As the space is limited and I really need to have as much storage as possible, I will limit myself to a few small plants next to the window, cactus or succulent sounds like a good option.
Besides a new desk chair and maybe a small decorative shelf on the wall next to the window, I'm not planning to add more furniture. If you are looking for HQ breakroom furniture, explore Millennium Seating
So tell me what do you think? Did I miss something? Do you have any other ideas to improve the space? I would love to hear your thoughts!