Are you building a new home and thinking of what kind of flooring you'd like to install in your house? Or maybe you just want to change the look of your living room and change the wood flooring to something else.
Getting concrete flooring may have never crossed your mind, but there is a reason why they are getting more popular nowadays. When people hear concrete flooring, all they see are the hard, cold and gray flooring seen in warehouses. Although the industrial look can be seen in many establishments, they never thought that it could be for their homes.
There's also the cold factor, as concrete floors cannot retain heat as well as other types of flooring. But that can be remedied by using thick carpets and rugs, especially during the cold months.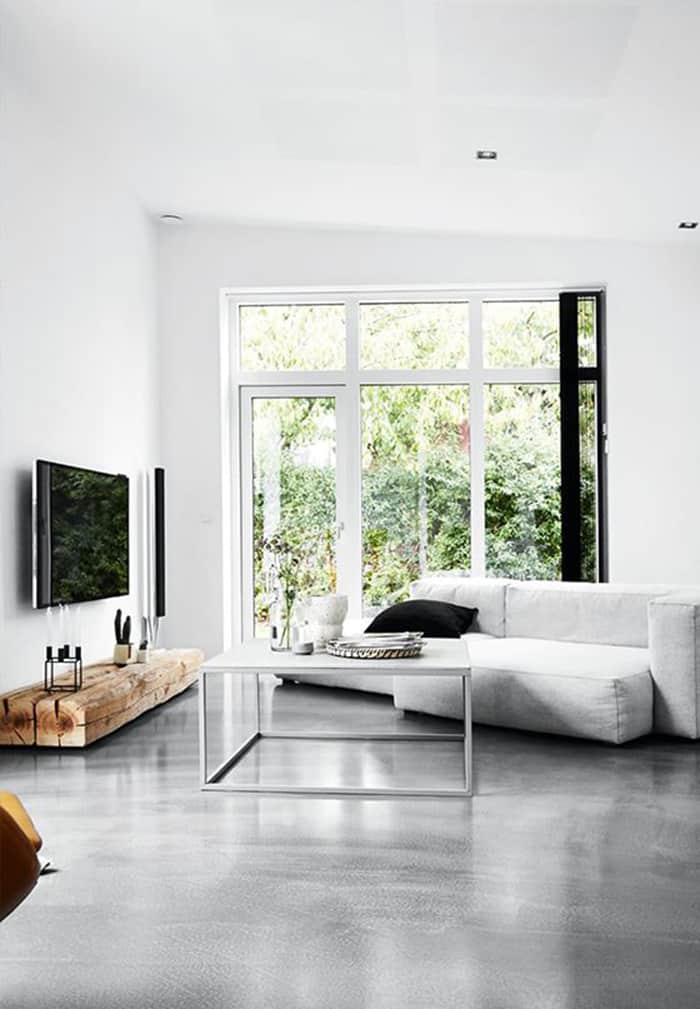 In recent years, homeowners have realized the many benefits of concrete flooring. If you want to know about the benefits, read through some of them below.
They are durable and will last for many years – the reason why they are popular for industrial buildings is that they are tough and can withstand pressure from heavy equipment and heavy vehicles such as trucks. This means that when they are put in homes, they can last for years and years to come. This is good news for homeowners knowing their floors cannot be damaged easily, whether by furniture or animals.
They are economical and easy to maintain – when opting for concrete flooring, homeowners will be able to save a lot of money as they are cheap compared to the usual flooring being used for homes. Aside from that, it does not take much to maintain and keep it looking clean and beautiful. While it does need to be waxed every few months so that the protective layer is maintained, other than that any regular cleaning agent can be used for the floor.
There are many design options available – one of the reasons that homeowners did not consider concrete flooring is because they think it only comes in one color, but that is far from the truth. With the advancement in technology, homeowners can now be more creative with the design they can choose for their concrete flooring. Aggregates can be introduced to the flooring to create unique designs. The concrete flooring can even look like wood by stamping wet concrete with imprints to make it look like wood. Different colors are also available for those who don't want the usual colors. There are so many designs and options to choose from that homeowners will have a hard time choosing just what look they would like to have for their homes.
If you want concrete flooring in your home, you need to make sure that you get professionals to do it for you. You don't want to spend money and get a floor that has not been installed or polished properly. For those in the Melbourne area, check out this company which specializes in concrete polishing, They have given services to reputable companies and has over 20 years of experience so you can be assured of getting quality service.
+++ This guest post contain sponsored links, more detail about our privacy policy HERE +++
Amaryllis