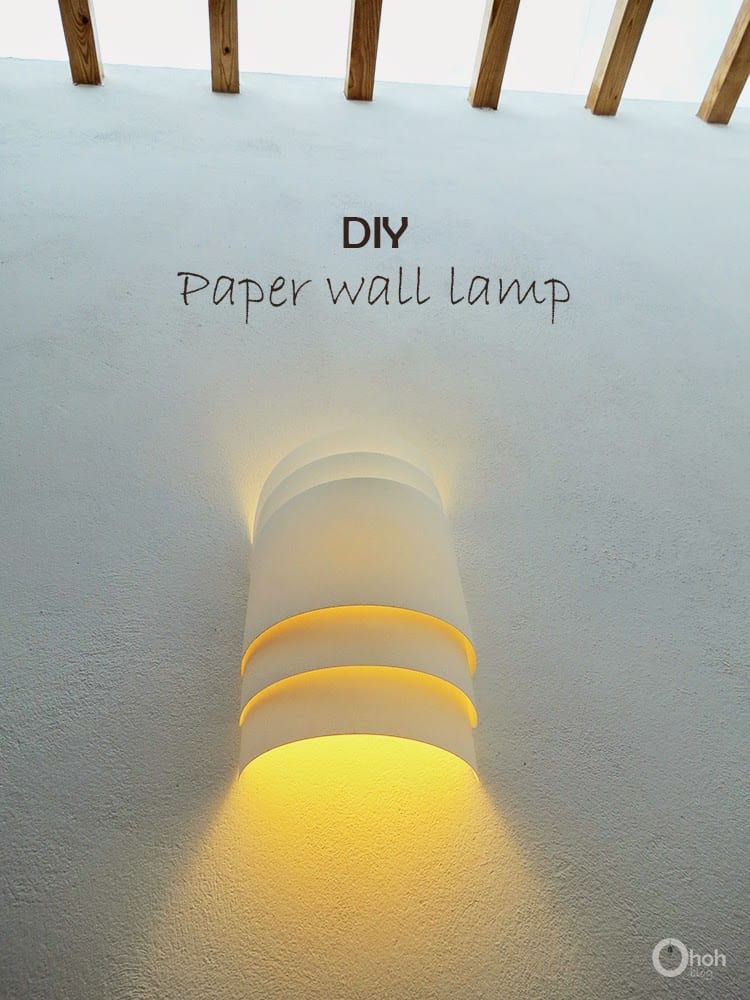 You know one of my obsessions is making lamps. When we moved in three years ago, we only had light bulbs … no luster or lampshade. So I made a few lights (you can have a look at my DIY lighting post for the details). I still had to finish the staircase, I could have done the same wall lamps as in the hallway, but I wanted a little change. These are also in paper, and no, I'm not going to set fire to my house because I used energy-saving light bulbs!
Sabes que una de mis obsesiones es hacer lámparas! Cuando nos mudamos hace tres años, sólo teníamos bombillas … nada de pantalla o focos. Así que hice unas pares de lamparas. Todavía me faltaba las escaleras, podía haber hecho las mismas lamparas de pared que en el pasillo, pero quería un poco de cambio. También son de papel, y no, no voy a prender fuego a mi casa porque he utilizado bombillas de bajo consumo!
Tu sais bien qu'une de mes obsessions c'est fabriquer les lampes. Quand on a déménagé il y a 3 ans, on avait juste des ampoules…aucun lustre ou abat-jour. J'ai donc fabriqué quelques luminaires . Je devais encore terminer la cage d'escalier, j'aurai pu faire les même lampes murales que dans le couloir, mais j'ai eu envie d'un petit changement. Elles sont aussi en papier et non je ne vais pas mettre le feu à ma maison parce que j'ai employé des ampoules économiques!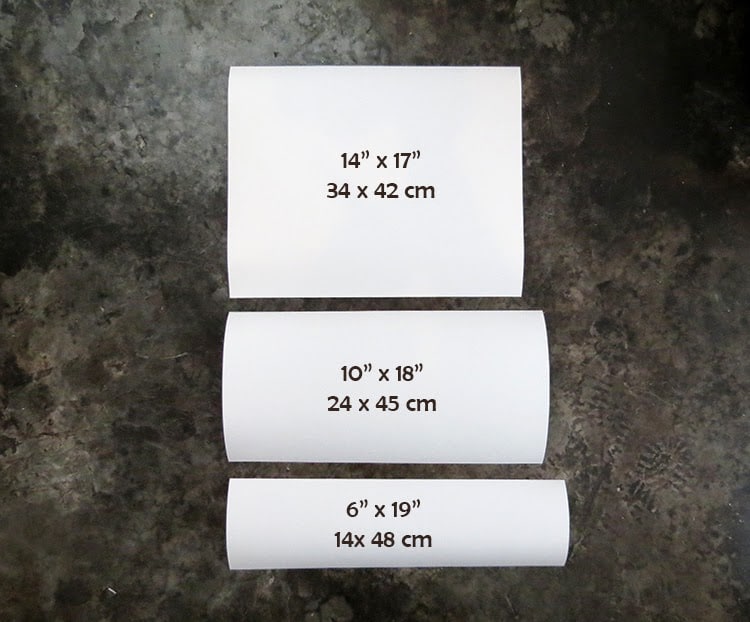 How to make a paper wall lamp
Materials you will need to make your lampshade
a sheet of Canson drawing paper
a ruler
a pair of scissors
glue
double-sided tape.
Cut three rectangles in your sheet according to the dimensions I give you above.
Material que necesitarás: una hoja de papel de dibujo, una regla, un par de tijeras, pegamento y cinta de doble cara. Cortas tres rectángulos en tu hoja según las dimensiones anteriores.
Tu vas avoir besoin de: une feuille de papier Canson, une latte, une paire de ciseaux, de la colle et du double face. Coupe trois rectangles dans ta feuille de Canson, suivant les dimensions ci-dessus.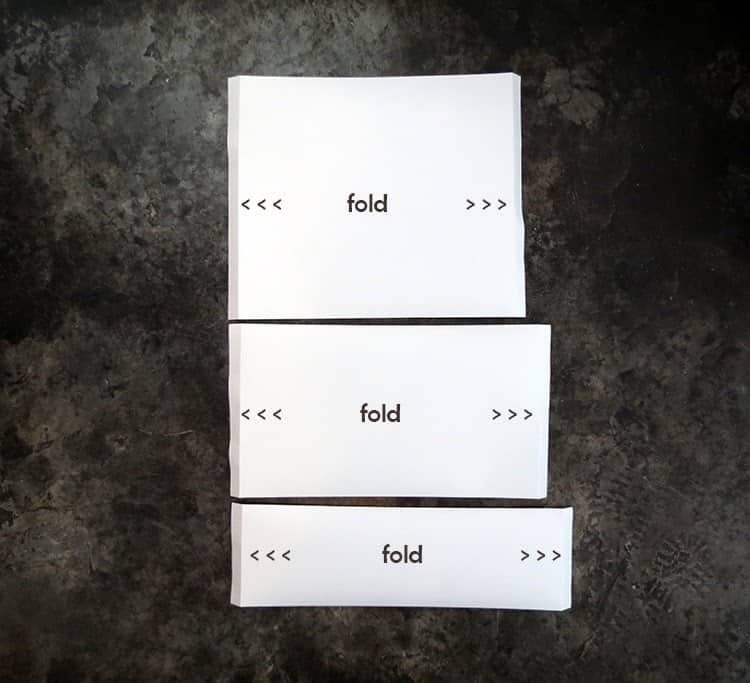 Fold the edges of each rectangle for about 1 inch.
Dobla los bordes de cada rectángulo a unos 2 cm.
Plie les bords de chaque rectangle sur environ 2 cm.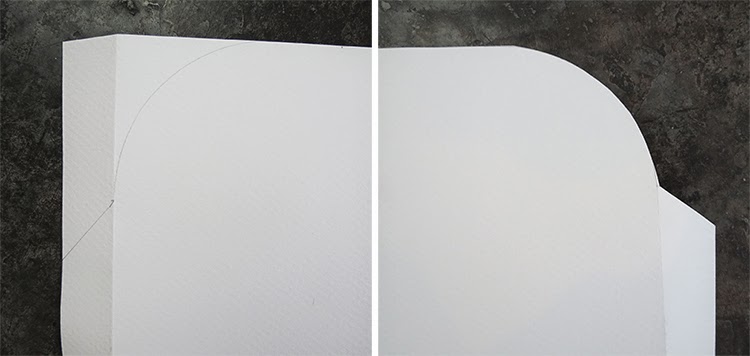 Draw an arc in each corner, you can use a plate or a bowl as a template. Cut along the line and do not forget to let the flap, you will use it to glue the lamp.
Dibujas un arco en cada esquina, puedes usar un plato o un tazón como plantilla. Cortas a lo largo de la línea y no olvides dejar el dobladillo, lo utilizaras para pegará la lámpara.
Dessine un arc de cercle dans chaque coin, tu peux employer une assiette ou un bol comme modèle. Découpe en suivant le trait et n'oublie pas de laisser le rabat qui servira à coller la lampe.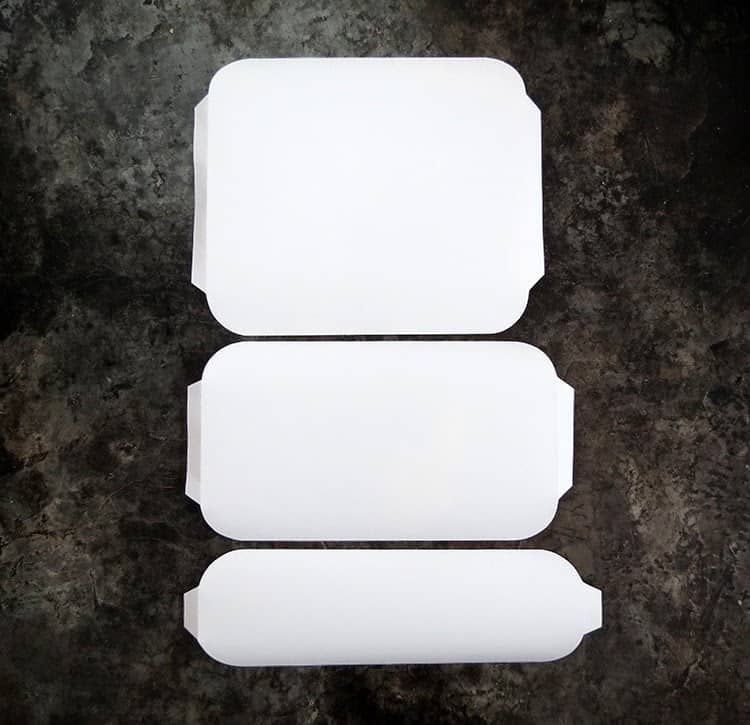 You do the same for each corner of each rectangle. At this step, you should have something that looks like this!
Haz lo mismo para cada esquina de cada rectángulo. En esta etapa, debes tener algo que se parece a esto!
Tu fais la même chose pour chaque angle de chaque rectangle. A cette étape, tu dois avoir quelque chose qui ressemble à ça!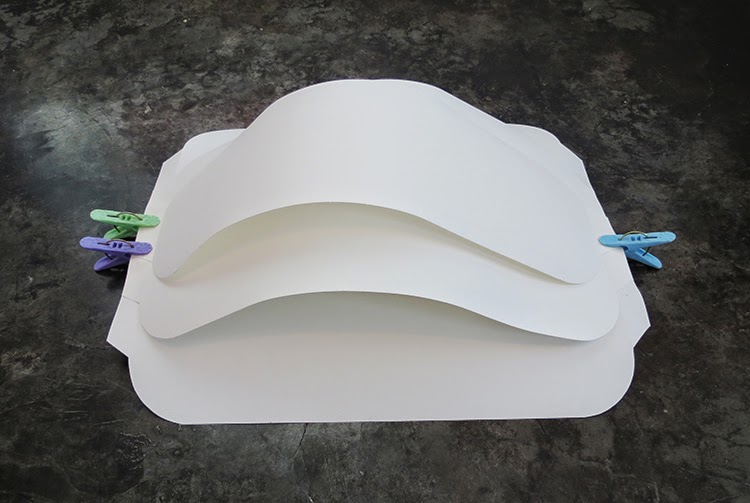 You glue the flaps on each other, from largest rectangle to smallest. Pay attention, rectangles must be centered with each other.
Pegas los dobladillos uno sobre otro, del rectángulo más grande hasta el más pequeño. Preste atención a que los rectángulos están centrados entre sí.
Tu colles les rabats les uns sur les autres, du plus grand rectangle au plus petit. Fait attention à ce que les rectangles soient centrés les uns par rapport aux autres.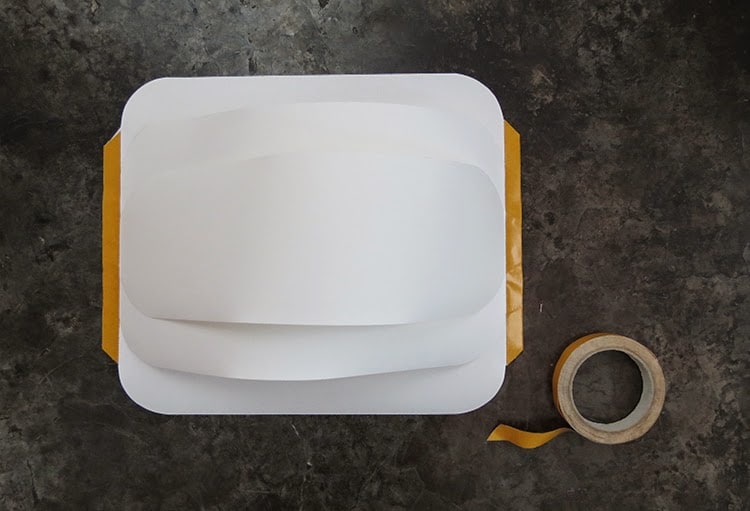 When the glue is dry, stick a piece of double-sided tape over the entire length of the flaps.
Cuando el pegamento se seque, pega una pieza de adhesivo doble cara en toda la longitud de los dobladillos.
Quand la colle est sèche, colle un morceau de double face sur toute la longueur des rabats.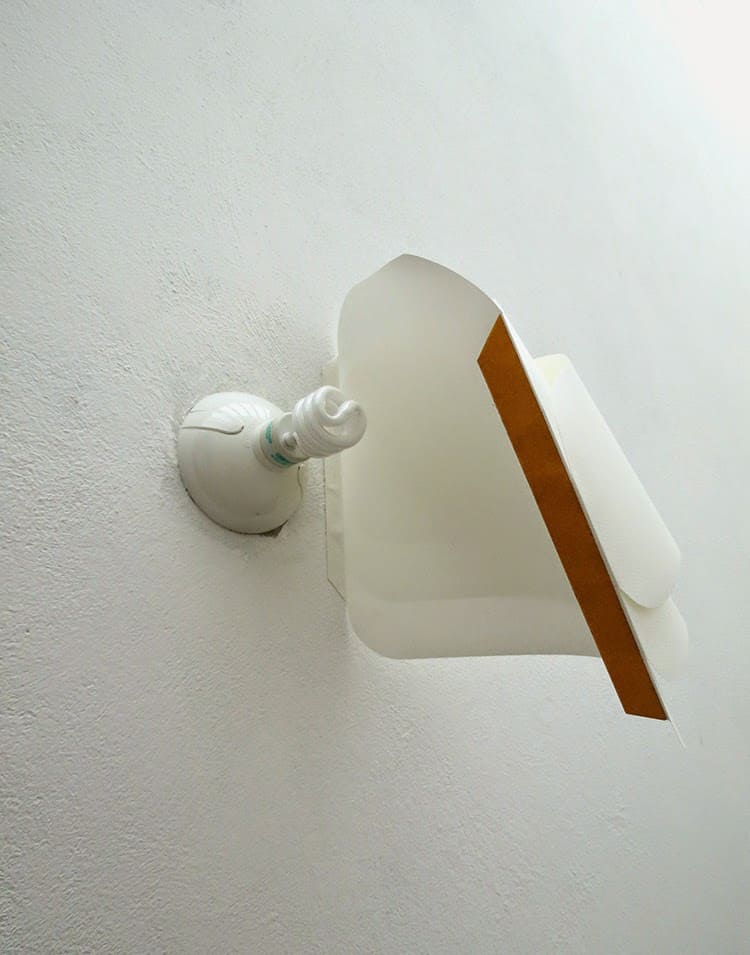 Take off the tape protection and stick the first side of the lamp on the wall. Then stick the second, be careful that the lamp is well-positioned. Always use energy-saving or LED light bulbs, because they don't heat!
Quitas la proteccion de la cinta doble cara y pegas un primer lado de la pantalla en la pared. Luego pegues el segundo, ten cuidado de que la lámpara este bien colocada. Siempre use bombillas de bajo consumo o LED, ya que no se calientan!
Enlève la protection du double face et colle un premier côté de la lampe sur le mur. Colle ensuite le deuxième, fait attention à ce que la lampe soit bien positionnée. Toujours utiliser des ampoules économiques ou LED, parce qu'elles ne chauffent pas!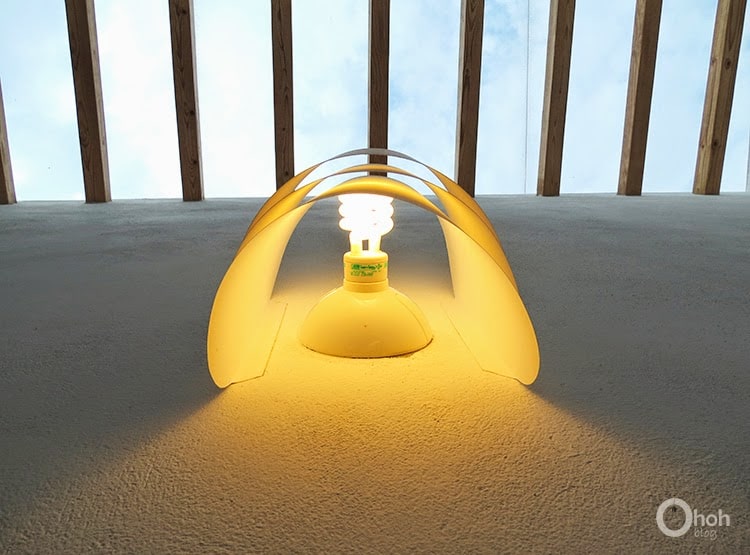 And voila! I always choose Canson paper for the texture and because it gives a nice warm light. But it will work with any kind of paper.
Y voilá! Siempre elijo papel Canson por su textura y porque da una bonita luz cálida. Pero se puede hacer con cualquier papel.
Et voila! je choisis toujours des feuilles canson pour leur texture et parce qu'elles donnent une jolie lumière chaude. Mais tu peux essayer avec d'autres papiers.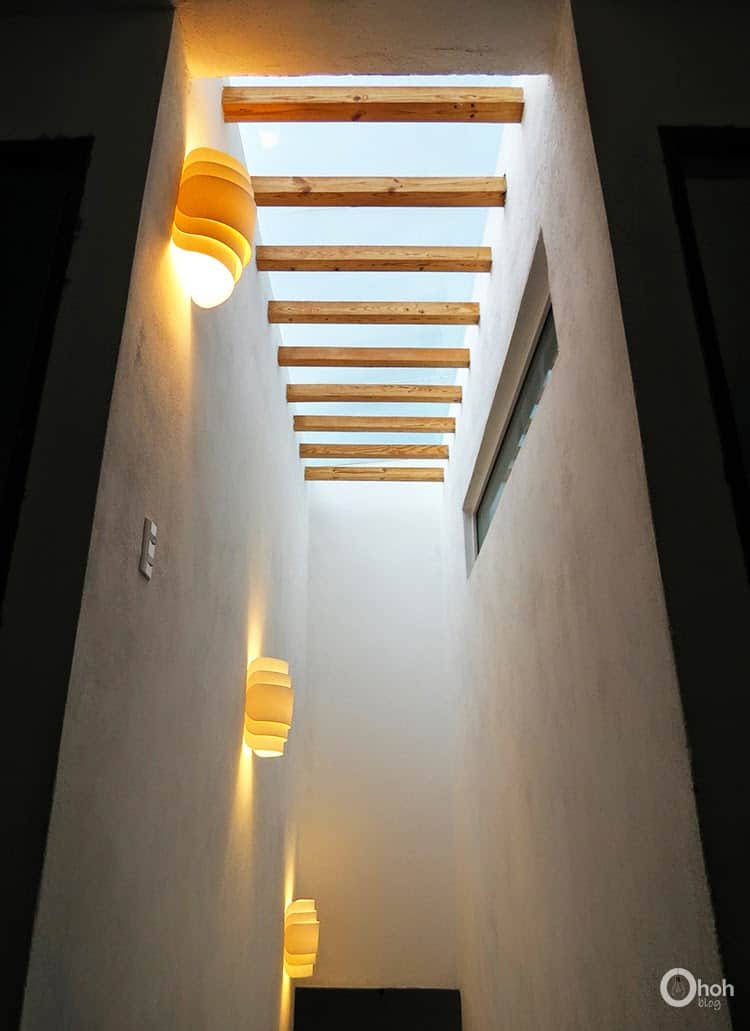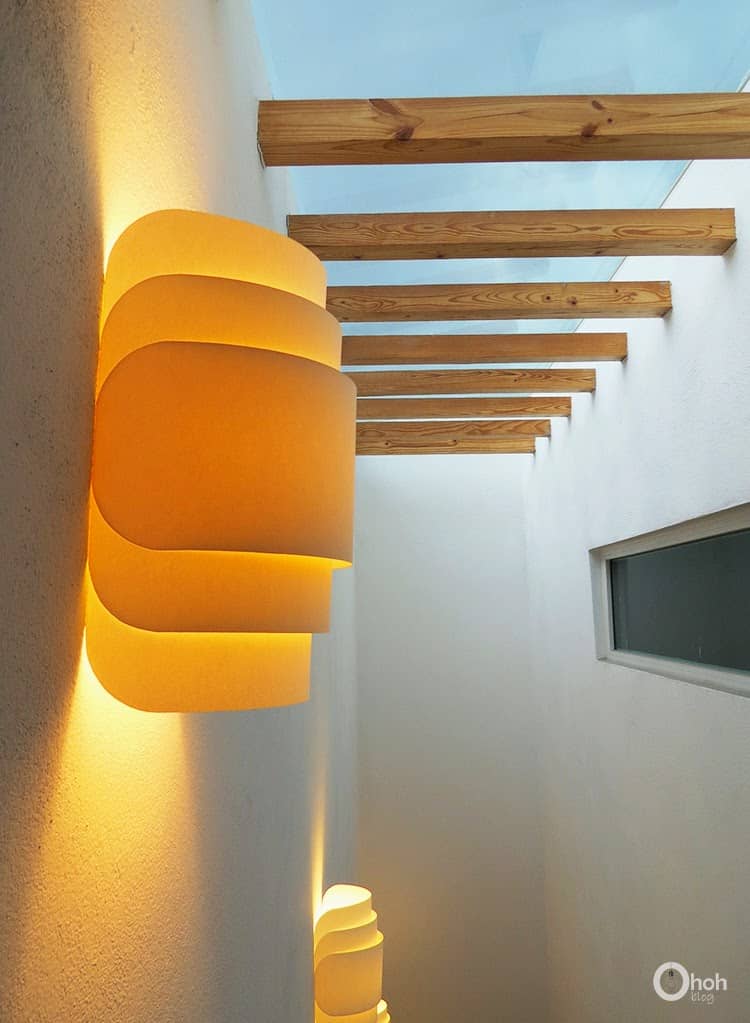 You will find all the tutorials featured in the video on my "Best DIY" page.
You will find all the tutorials featured in the video on my "Best DIY" page.
Amaryllis