Except for Christmas, I don't change the house the decor at each holiday. But it's nice to add a little detail here or there, like a printable or a small item.
This year to celebrate Valentine's day I made a heart marquee sign. As it's made with paper and cardboard it's quite simple to realize. For now it stands on the shelve in my office but I think I will move it in the living room so we can all enjoy a pretty heart-shaped lighting!
How to make a heart marquee sign
Material you will need :
white cardboard
a thick color paper
LED cord-light with 20 lights
Scissors
cutter
Ruler
Pencil
A glue gun or silicone glue
The free template, which you can download HERE
You first need to download and print the PDF heart template. It comes in two parts, so cut along the dotted line and glue both sheets of paper together with some tape.
Report the heart shape and the small circles on the cardboard. Cut the cardboard, if you wonder, the little circles mark the place of every LED light. So you need to cut them out too. Take a sheet of colored paper and cut two strips of 2 inches width by 18 inches long. I choose a violet shade but feel free to pick the tone you like.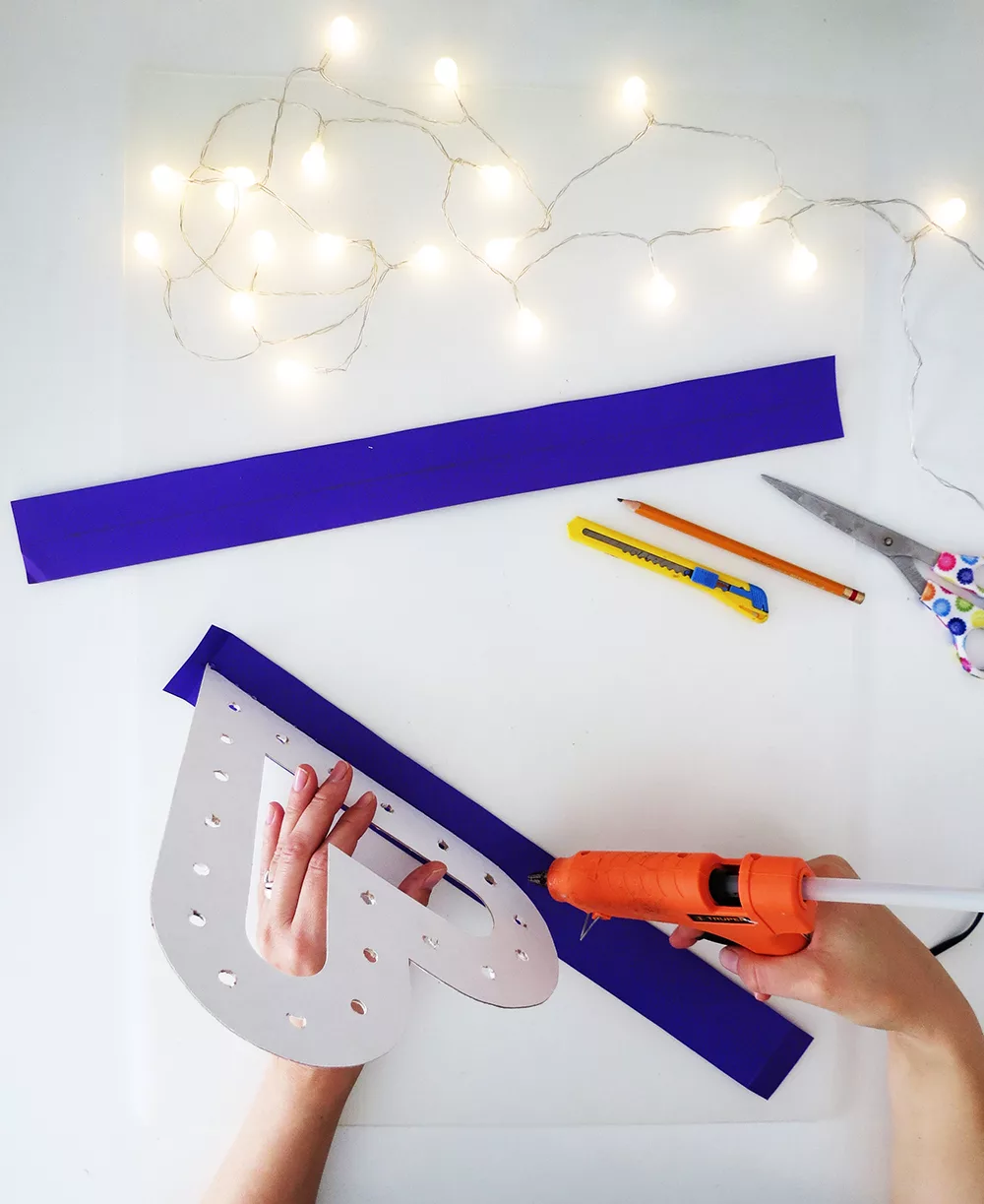 You will use the paper strips to make the edges of the marquee sign. Glue the paper on the edge of the cardboard, starting from the heart tip.
Apply very little glue at the time to prevent the glue from overflowing. If some area requires more glue you can add an extra dot on the backside. I worked with a glue gun, but silicone glue is also a good option.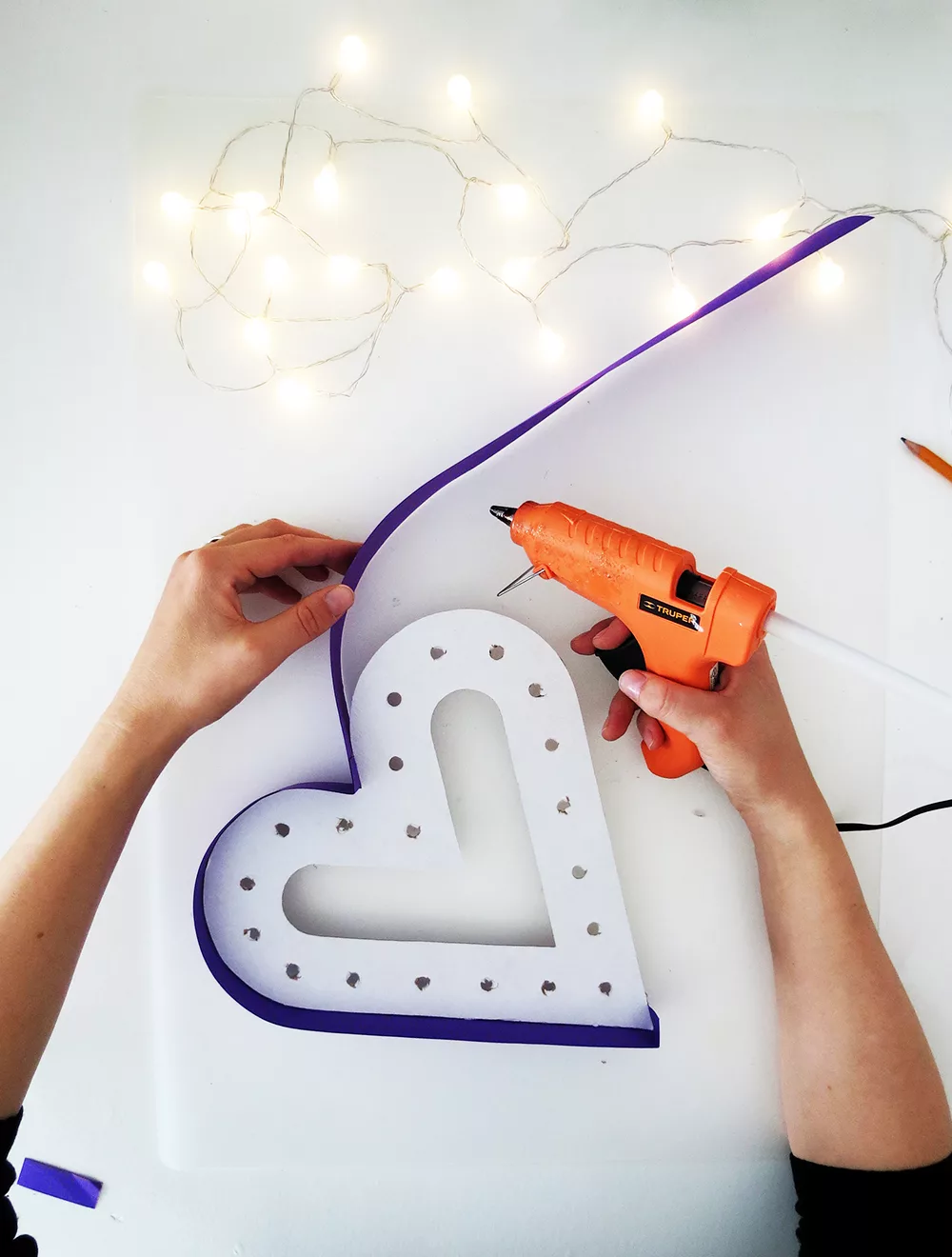 Once the first strip is glued, continue with the second one. Before gluing you can trace a line lengthwise to mark the strip center, so you just have to apply the glue on the line and you will be sure the strips are glued straight.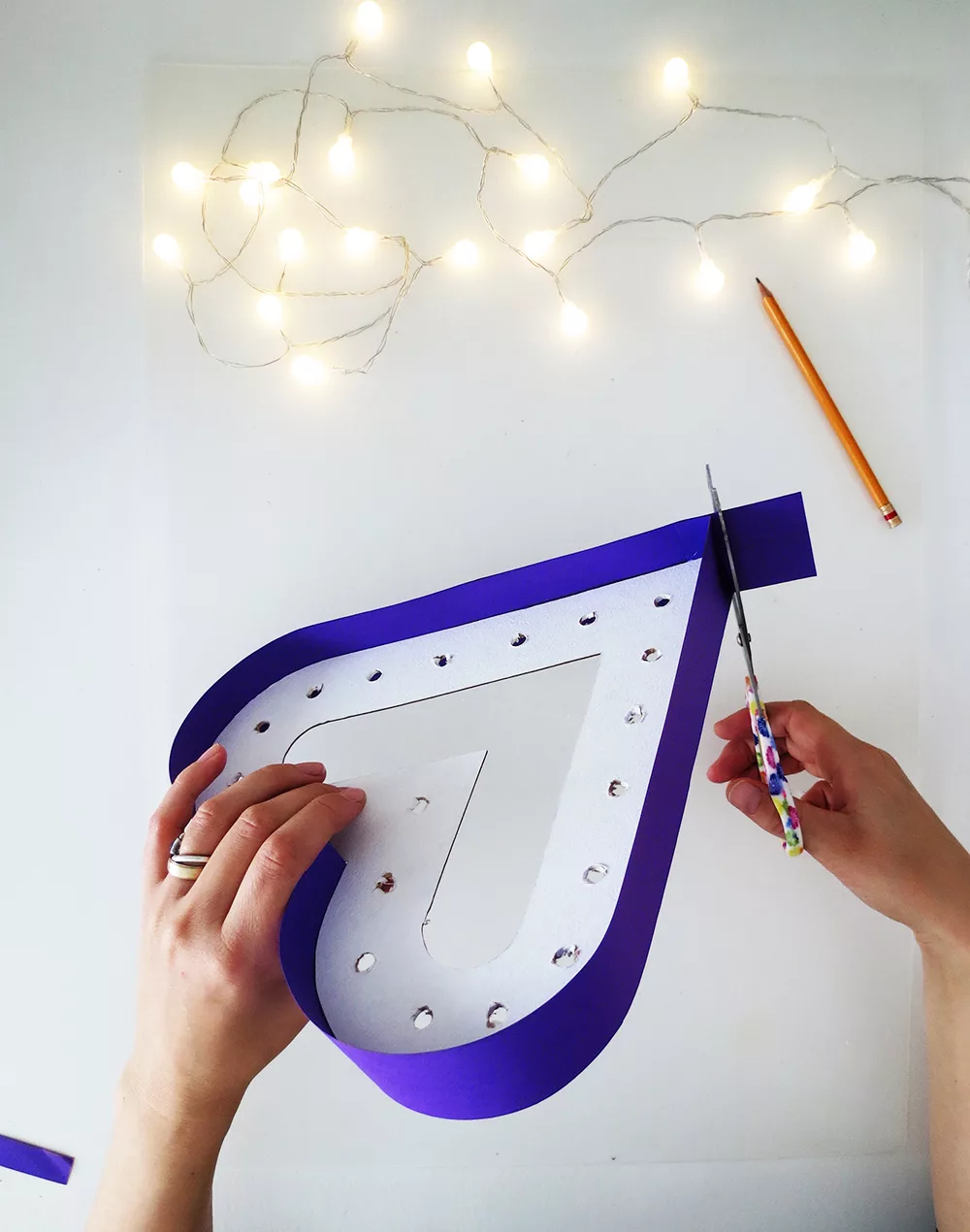 Once all the edge is covered with the paper, you can trim the extra length if necessary.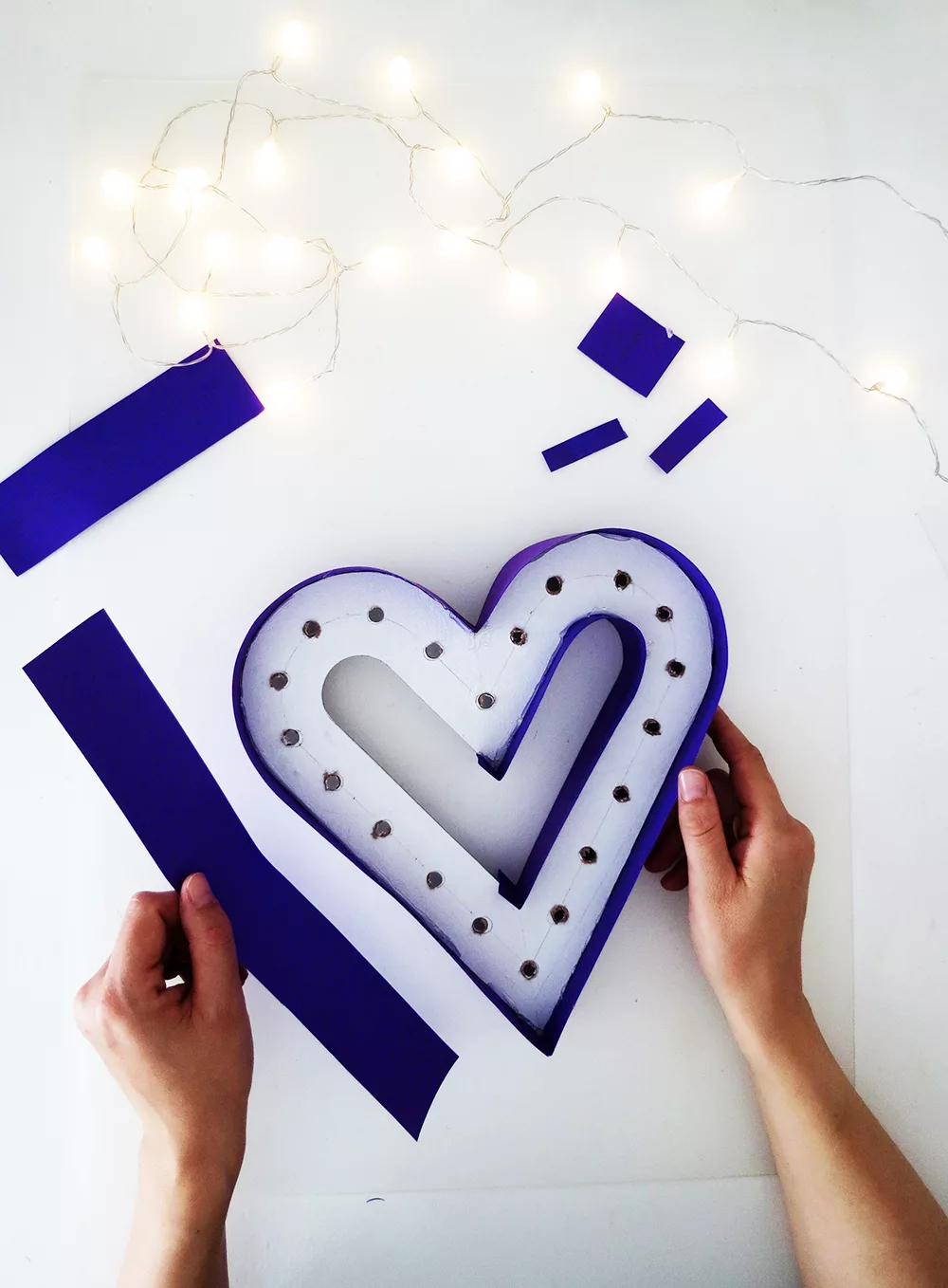 Cut 2 more strips to cover the inside edge of the heart. You have to do the same to cover the heart center.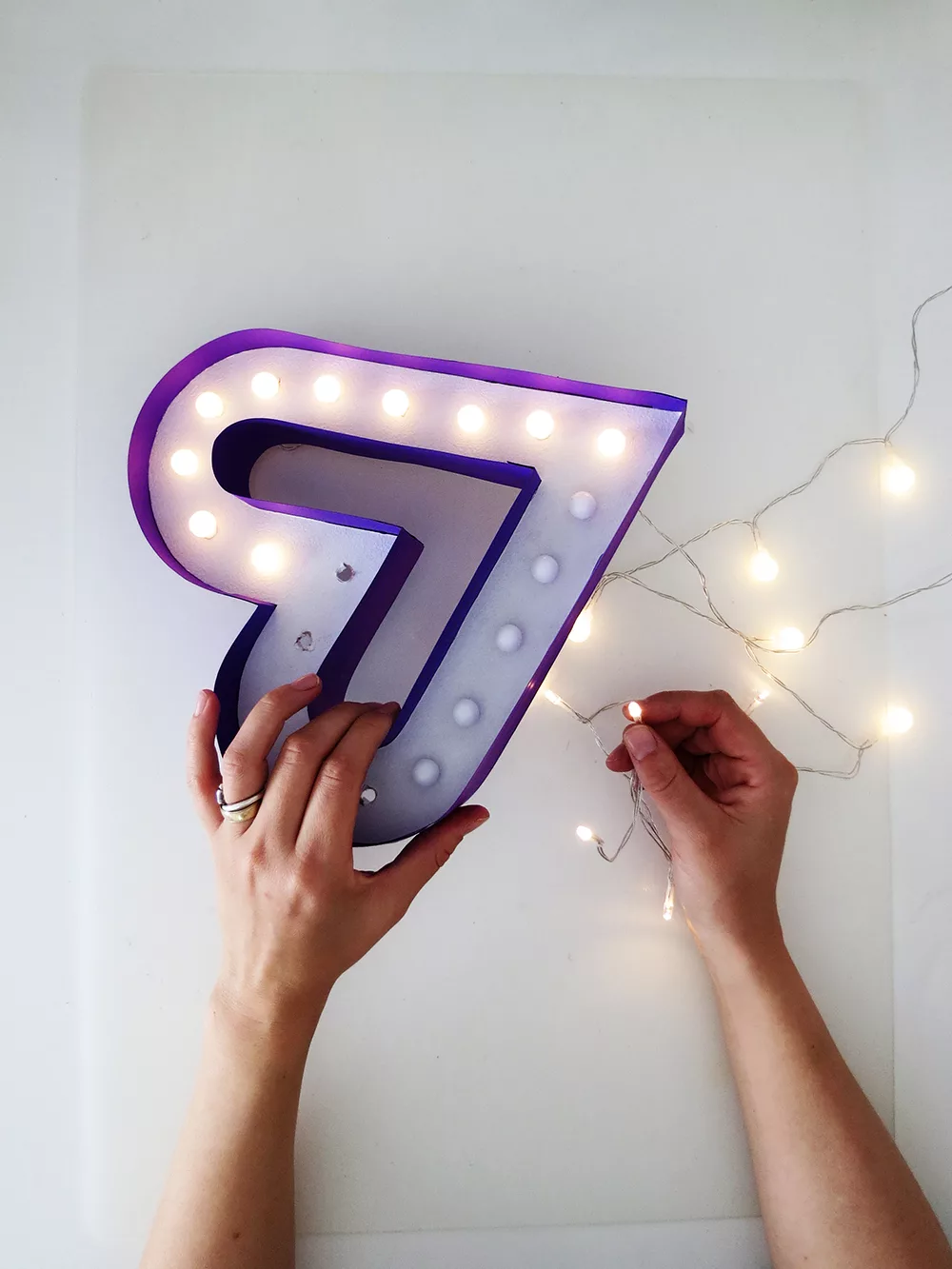 Take off the little bulbs from the LED lights and push them into the cardboard holes then, from the back of the marquee sign, put back the LED into the bulbs.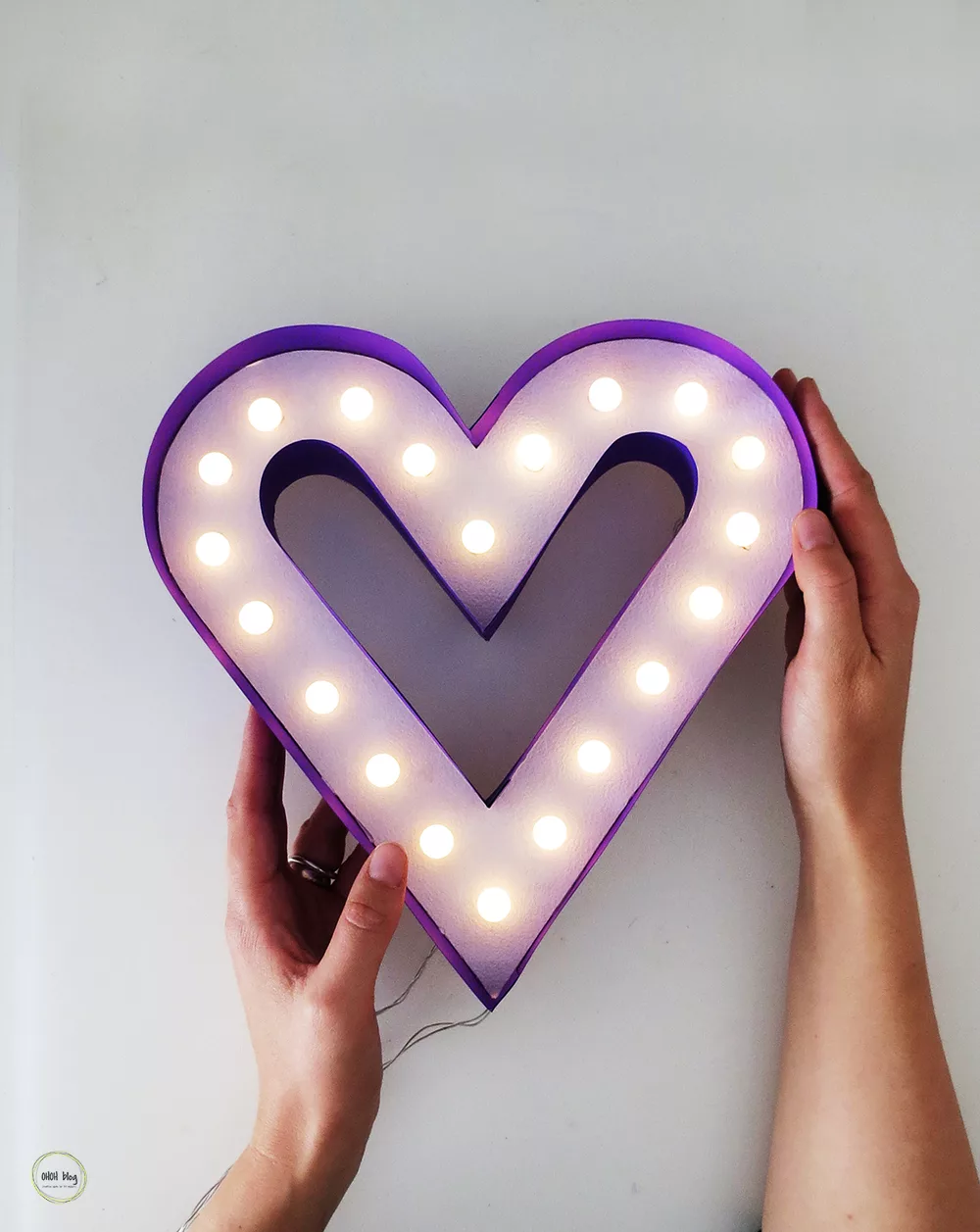 Light the cord and DONE! Enjoy you lovely Marquee Sign! It's a nice Valentine's day detail that you may what to keep around even passed February! The cord-light I used work on battery so I hid the box behind the books…just in case you wonder!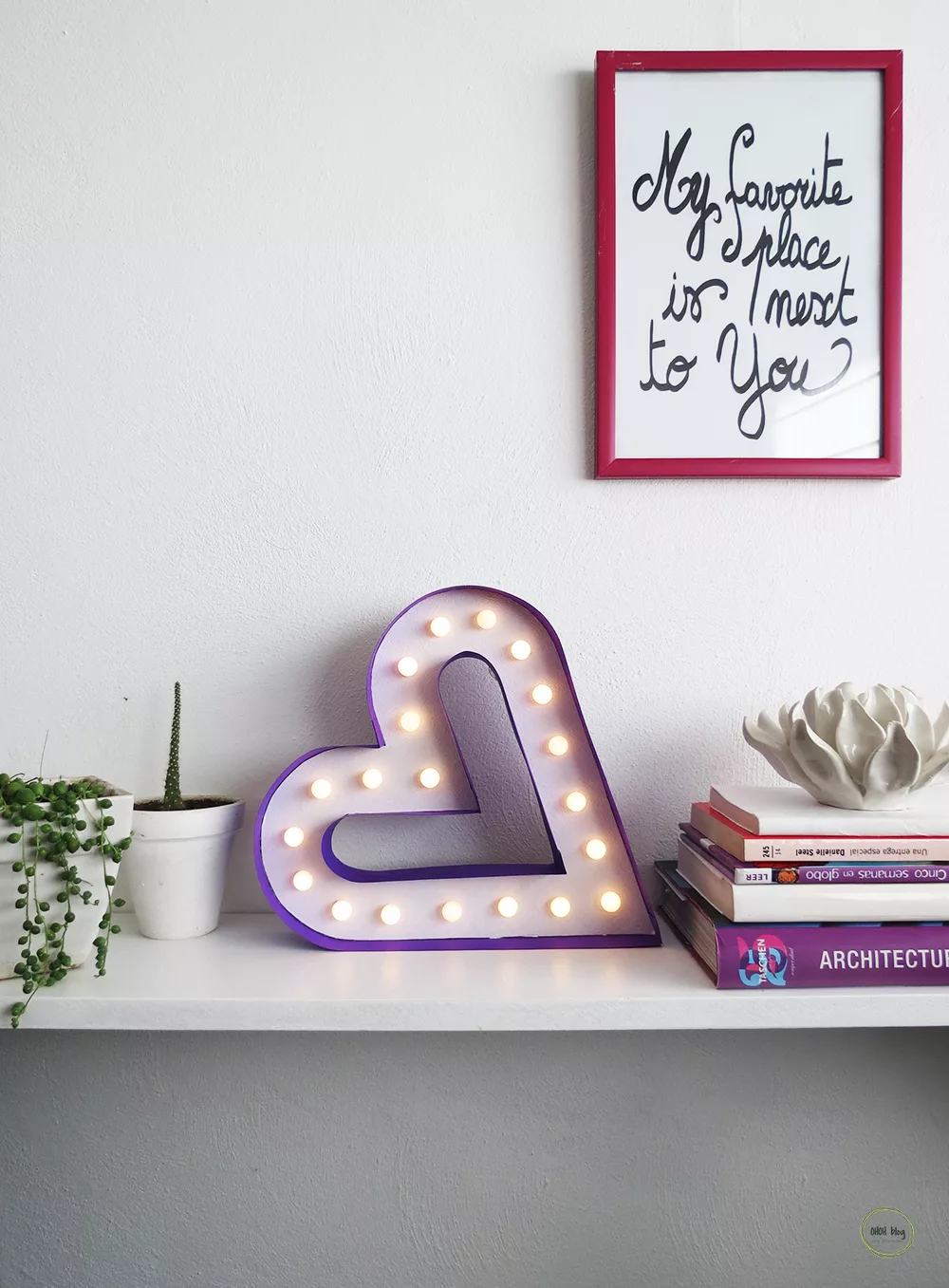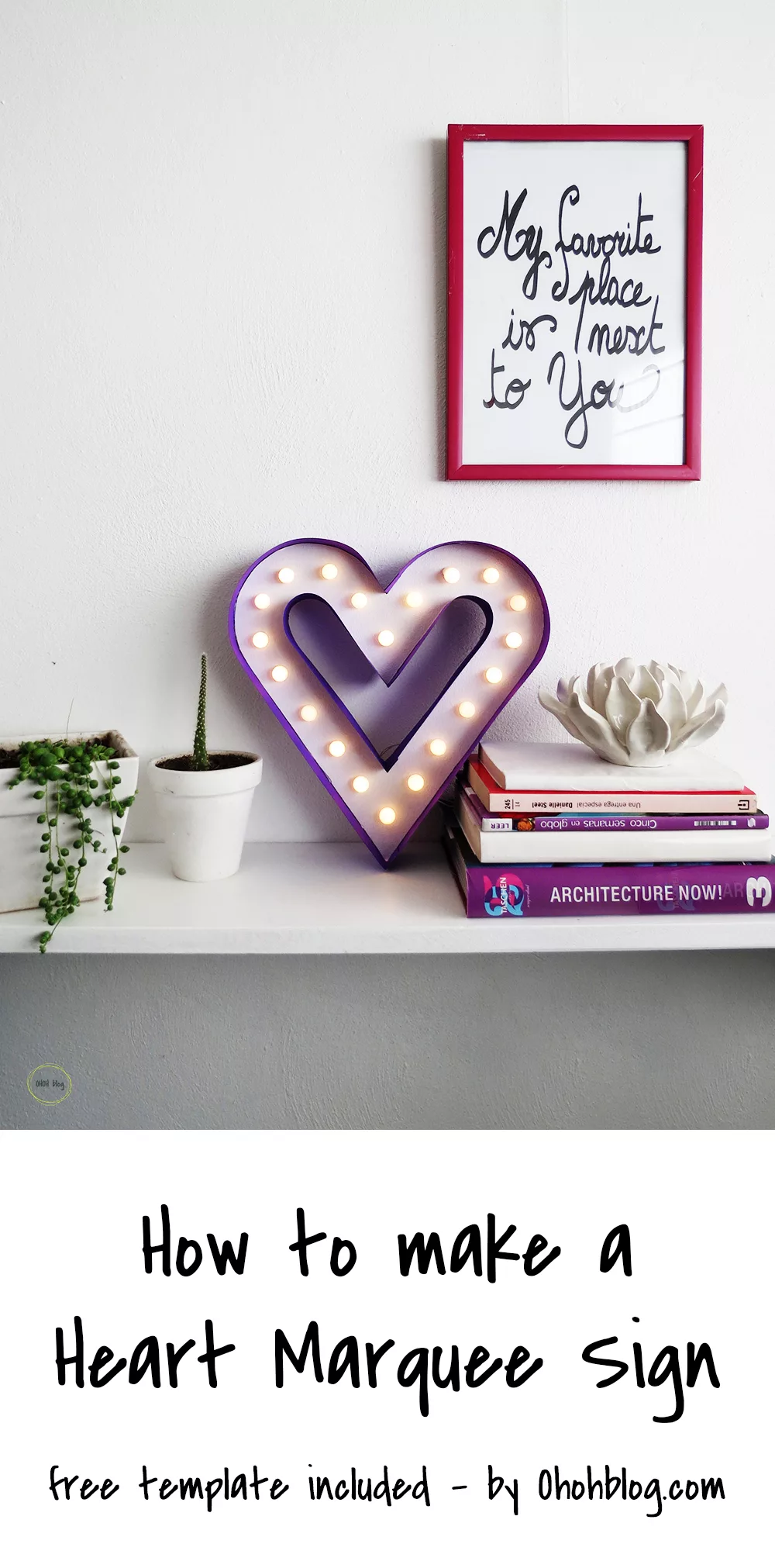 Amaryllis
You will find all the tutorials featured in the video on my "Best DIY" page.
Amaryllis