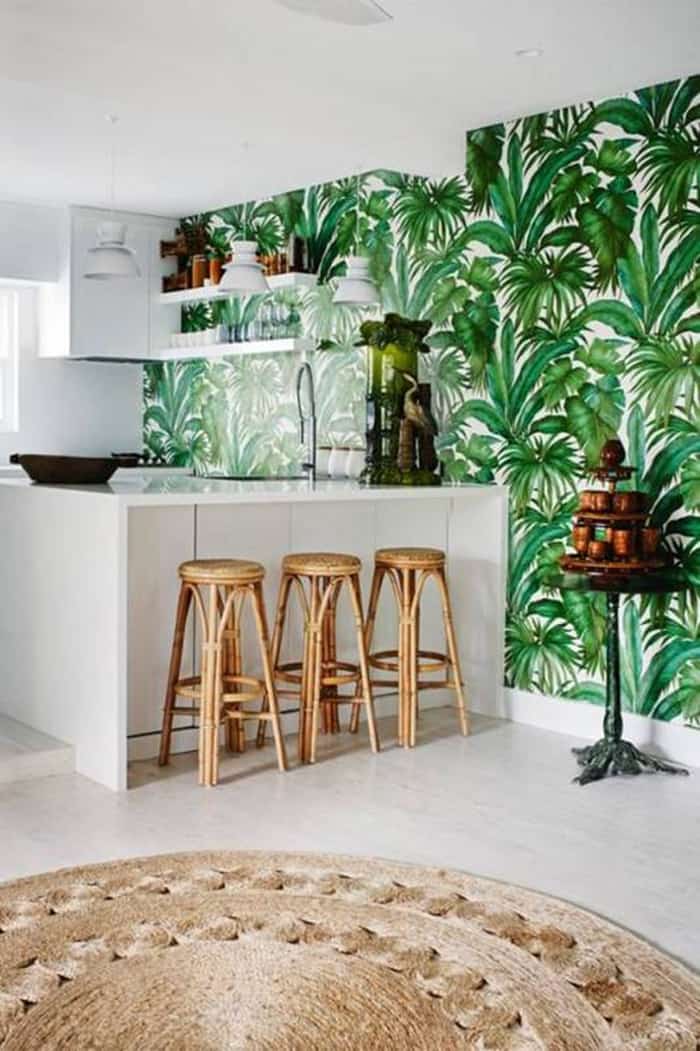 You couldn't have missed the tropical decor trend! It's fun, full of colors and give your home a permanent holiday vibe. I wish I can live in Miami, enjoying the sun, the sea and the tropical weather all year long! But, as for the majority of us, that will not happen any soon. Anyway, I still want a slice of tropic atmosphere around. I will share a few tips to create this decor in your home. From a total look to more subtle details, I'm sure you won't resist to add some palms leaves around.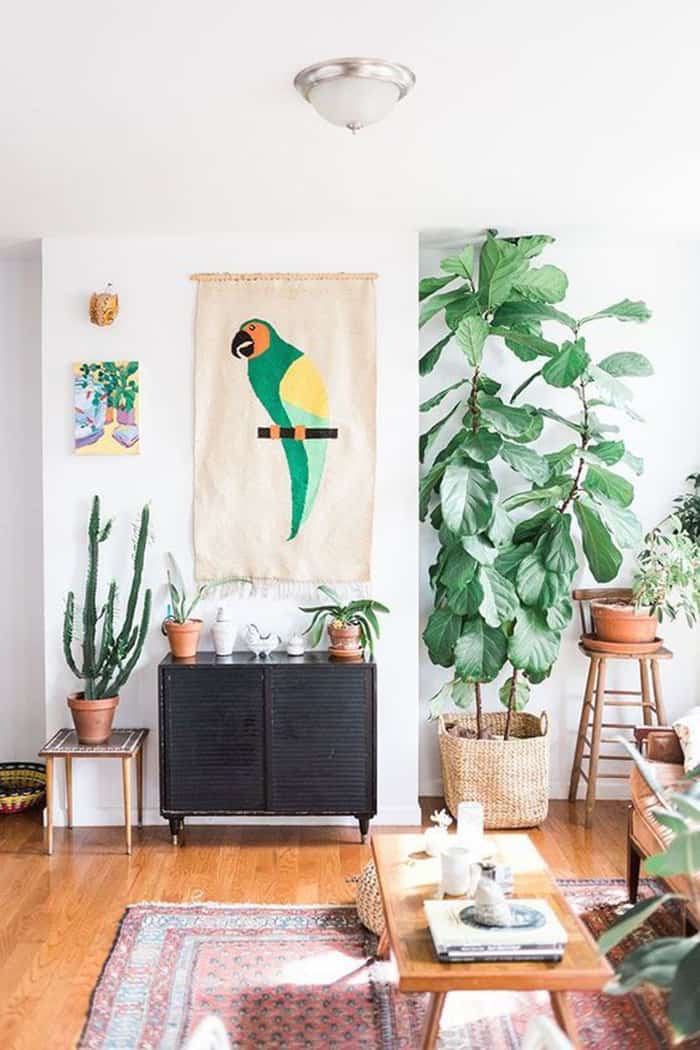 The number one thing you need are plants, with big leaves, choose the size accordingly to the room you want to put it in. Some good indoor plants options are Palms, Bird of paradise (strelitzia), Monstera, Rubber tree, and Fiddleleaf fig tree (picture 2). The bigger the plants are, the best. The goal is to create your own mini indoor jungle! No worries if you don't have green thumbs, here are some other options to achieve a tropical decor.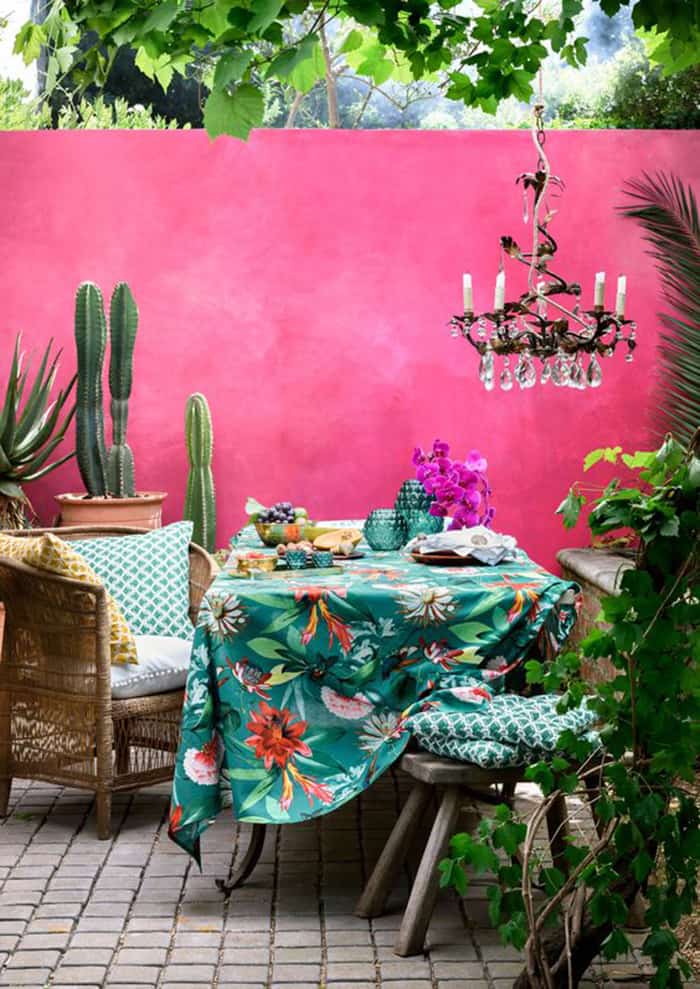 If you want to go for a total tropical look you can apply some wall paper with green leaves (picture 1). To keep a balance in the room, I will suggest to apply it only on one wall and paint the others in white or with a matching light color. An other option, inspired by equatorial constructions, is painting the walls with a bold bright color that will contrast with the green of your house plants, like pink, blue or yellow (picture 3). For a less permanent tropical look, or if you don't want to start heavy painting work, you can create a wall art gallery displaying leaves, fruits and tropical birds print (picture 4).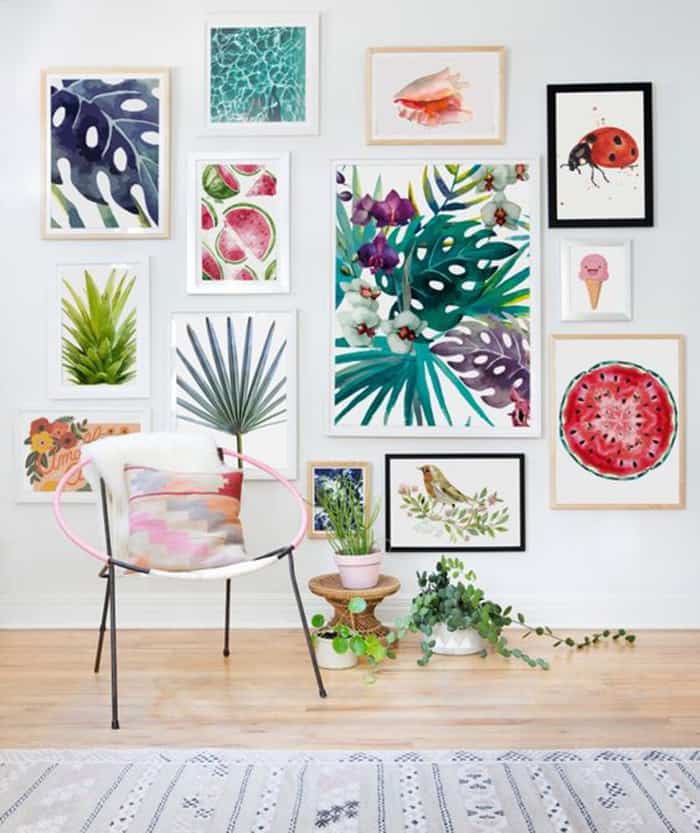 Picture 4
Let's now talk about the materials, you will prefer natural elements as wood and rattan furniture. You can also add a sisal or bamboo rug on the floor (picture 1). Don't hesitate to bring some outdoor furniture inside, deck chairs or Acapulco seats will perfectly complete your tropical decor. Anything that will make cozy is great choice. If you feel that you still don't have enough greenery, throw around some leaves printed cushions (picture 5) or add a colorful tablecloth (picture 3).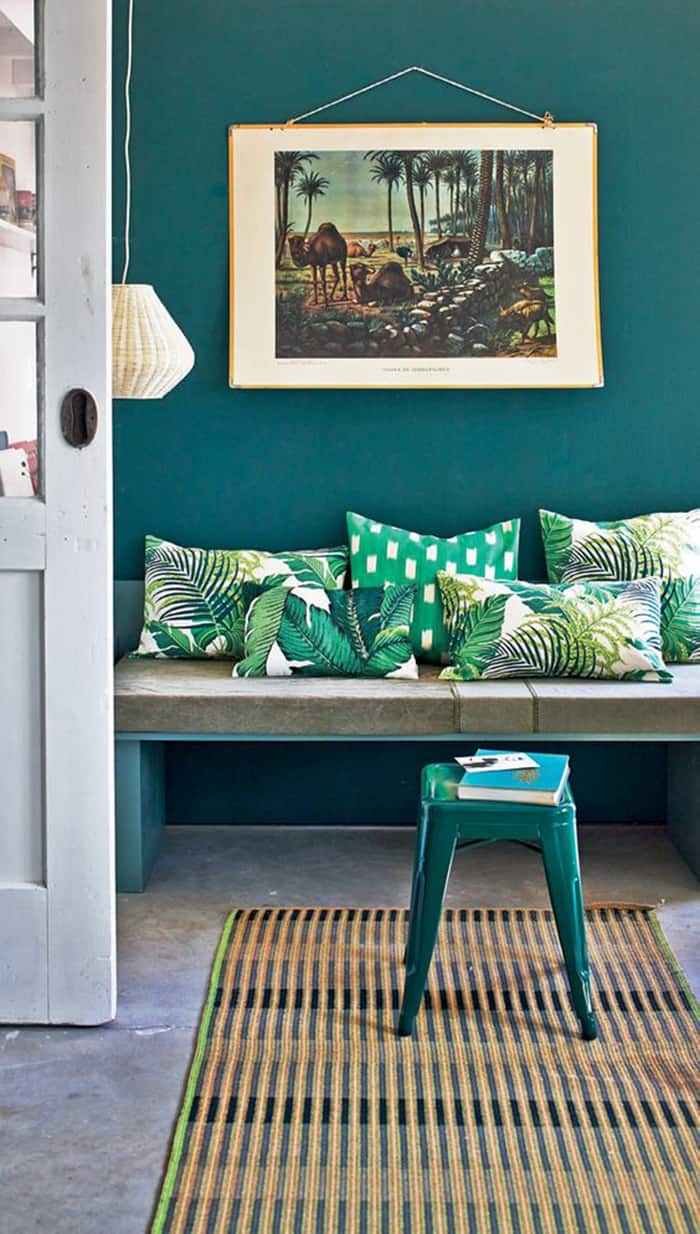 Picture 5
And to finish, if you just want a very temporal tropical touch in your home, you can just add some palm leaves in a vase, the bigger they are the more dramatic the effect will be. You can also decorate your table with leaves if you want to host a tropical summer dinner (picture 6). Have fun turning your home into your favorite holiday spot!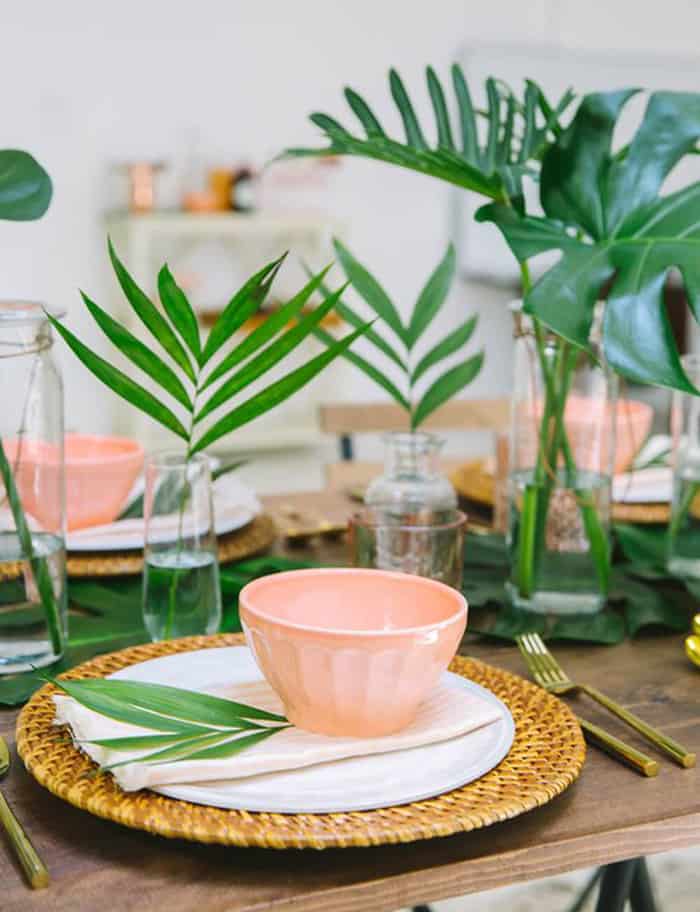 If you like it, please, share and make your friends enjoy this post!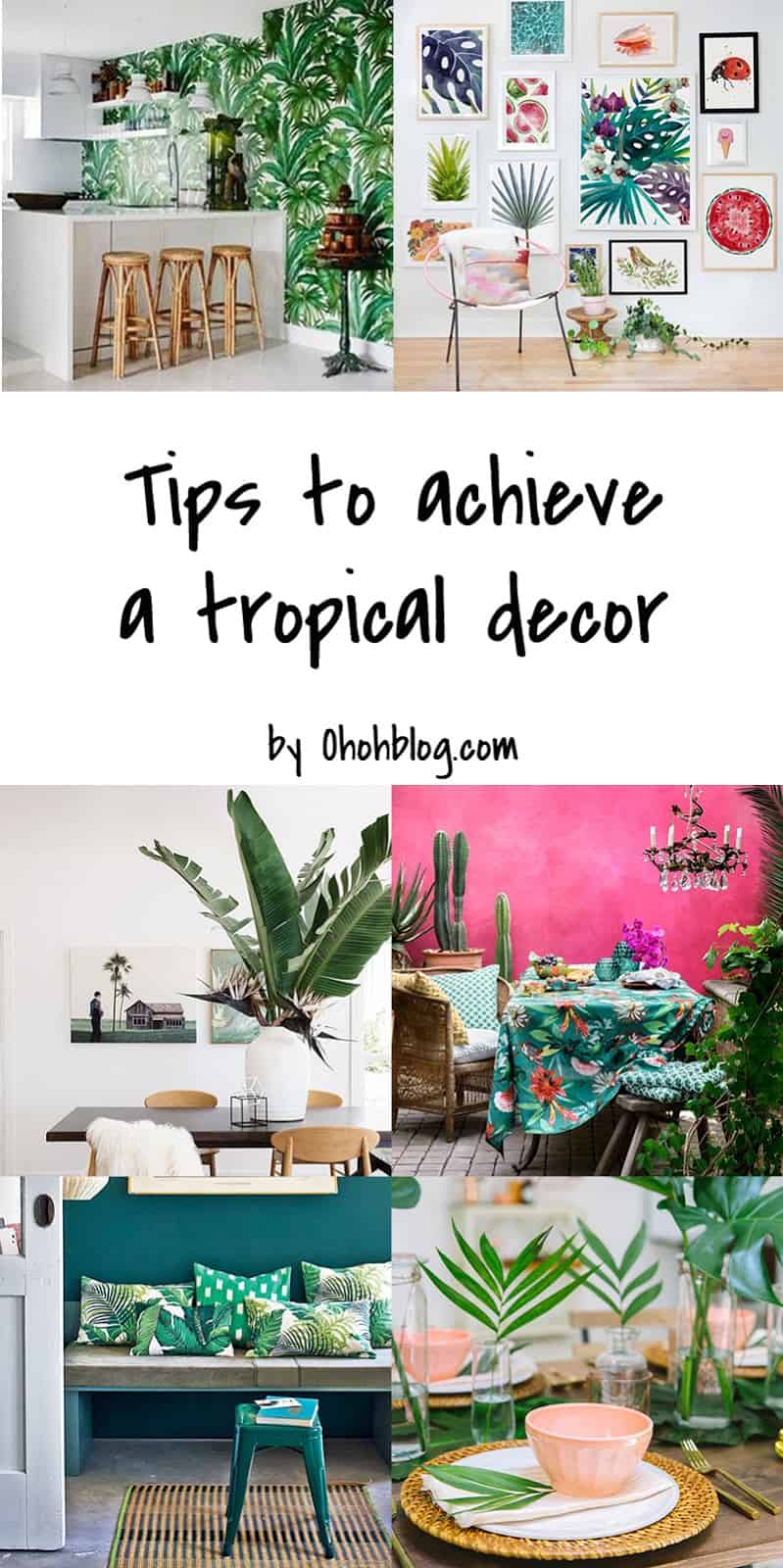 +++ This post contain sponsored links, read more about our privacy policy HERE +++
Amaryllis