If you are tired of your blank walls and want to add texture into your home, a good option can be using stickers. There are quite affordable and there is plenty of ways to use them around the house, from a giant wall decal to a funny small sticker. I will go over some ideas for each room, and I hope to bring you inspiration to decorate your home.
Let me introduce our partner for today, PIXERS. It's and online store who offer countless way to personalize your interior. They have a huge range of images to choose from, and are able to print them on several supports as vinyl, canevas, aluminum, acrylic…
I case you are looking for something unique and personalized, you also have the option to download and print your own pictures.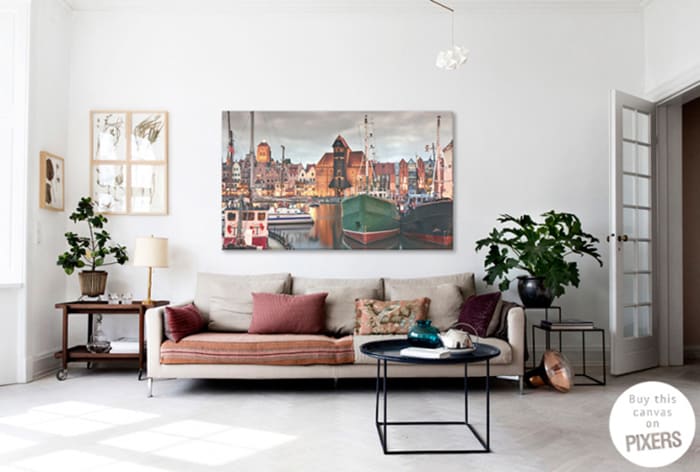 In the living room you can display a nice and big picture, as a nice holiday photo or an old family portrait. Instead of using a classic frame, you can make it print on a canevas or an aluminum sheet. I will turn your picture into a master wall art piece and become the focus point of the room.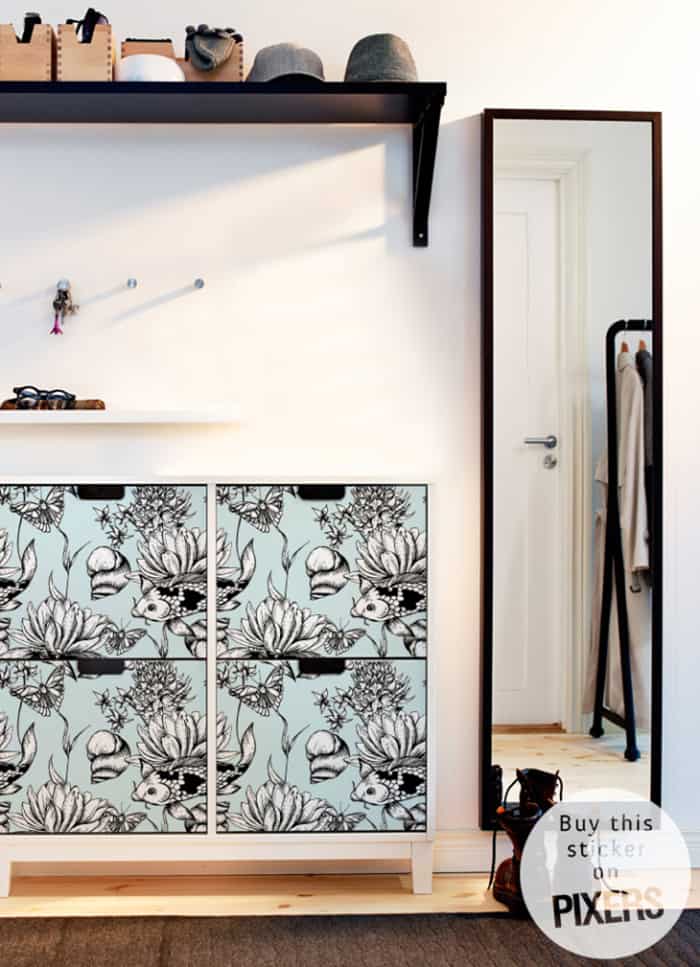 The entryway and the mudroom, need to be well organized spaces. No matter if you have a closet or some drawers to store your shoes, bags and jackets, you can give them a facelift using some furniture stickers. You just have to choose a pattern you like and apply it on the doors or drawers fronts. It's a easy way to upgrade your furniture and it gives your entrance a fresh new look.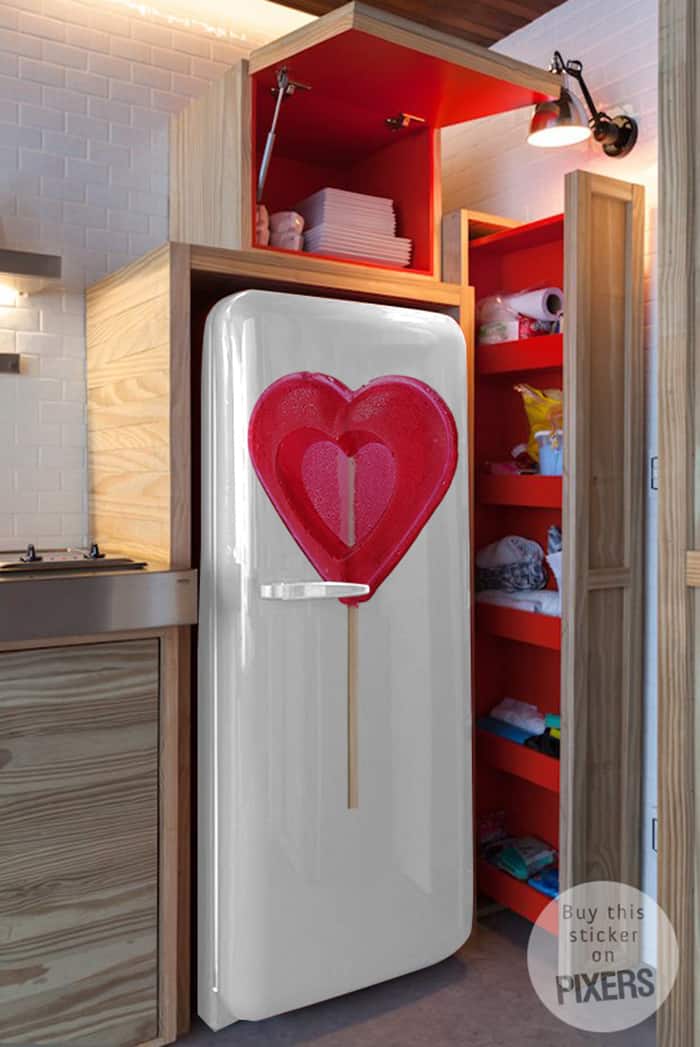 Kitchen appliance doesn't need to be white and ugly anymore. Obviously if you have a brand new kitchen you can always choose to integrate your electrical appliances into the cabinets. But for most of us, we still have to deal with a huge white fridge. Instead of covering it with kids drawings, you can apply a wall decal on it. It's more stylish and It will jazz up the kitchen.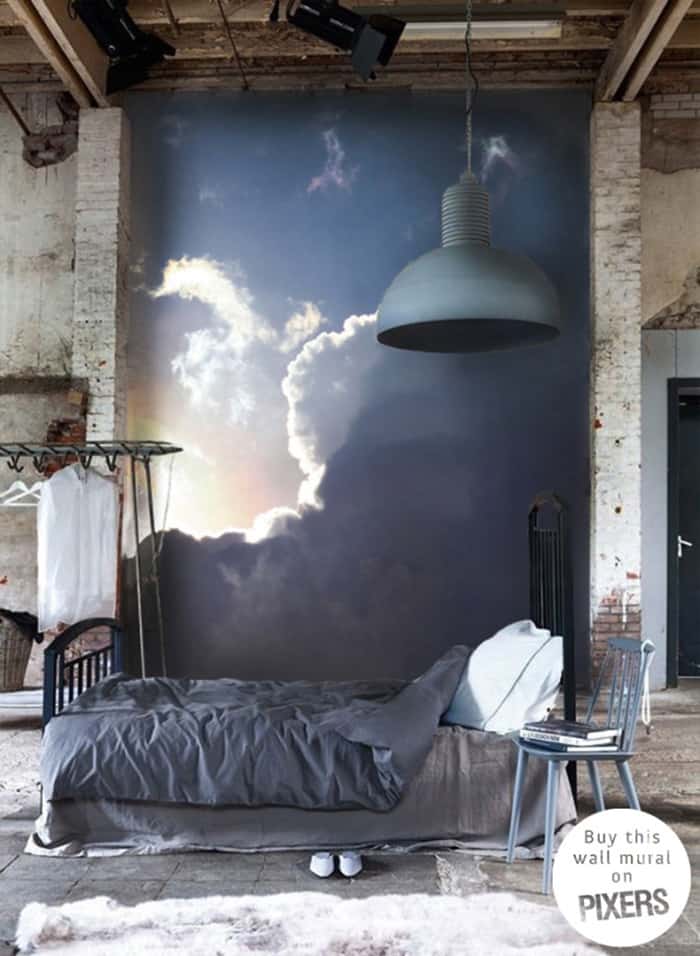 With a giant PIXERS wall mural, you will turn your bedroom into your special nook in the house. Whenever the kind of picture you choose, it will give the room a unique atmosphere. And if the layout of your bedroom allows it, you can put on the wall next to your bed and use it as headboard.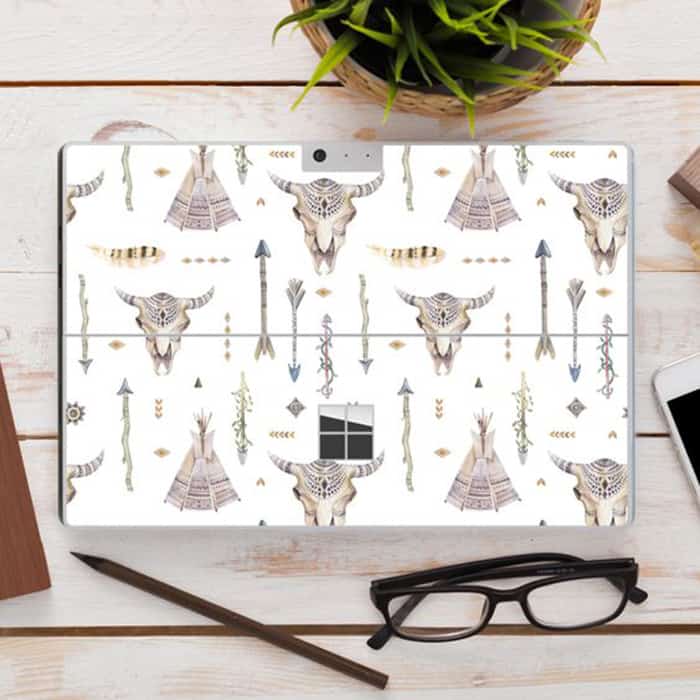 If you are looking to give your office a little twist, you can try to to customize your laptop with a nice pattern or a fun sticker. I just takes a few second and will give a little motivation to start your working day!
All those decors and stickers are available on PIXERS. Don't hesitate to have a look at them web page and at them Pinterest boards for more decor options and inspiration.
Note: Although this post is sponsored, all opinions are my own!
Amaryllis