I have been working in my office renovation the last weekends. The heavy work of sanding and painting is done. It's far from finish but I can at least cross out the painting from my to do list. If you missed it, you can have a look at the part one and the inspiration plan for the office renovation HERE.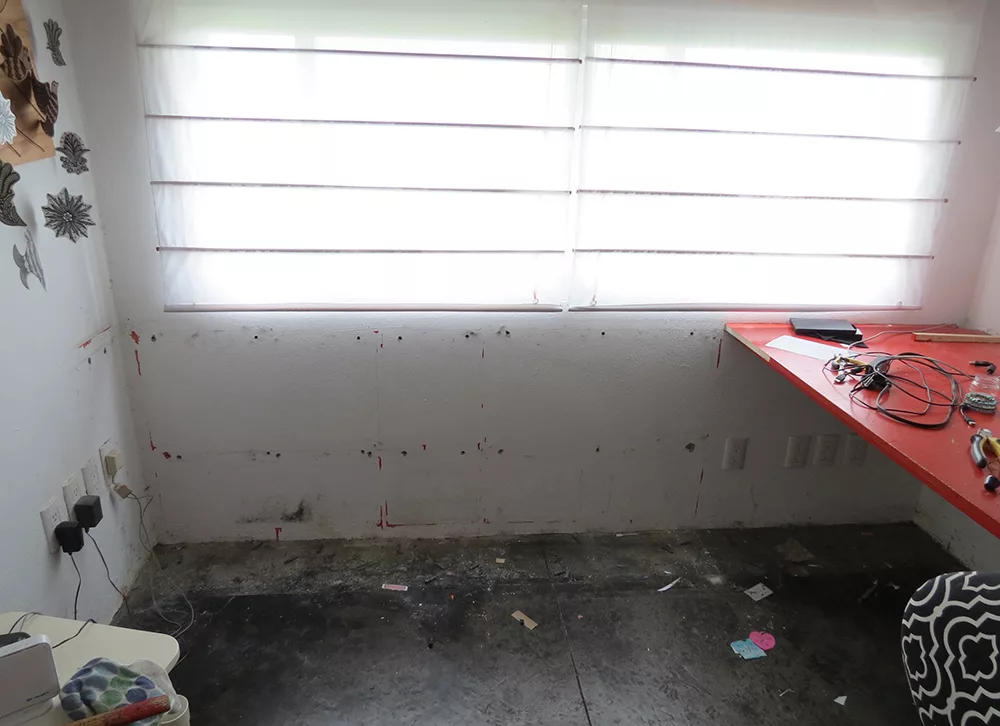 As I said before I build the desk and the shelving with my dad. By the time we decided to fix the shelving unit with the wall for a better strength. The idea was good but you can't clean under, and as we are planing on putting wooden floor in the house this winter, I wanted to be able to move the shelf. So I completely disassembled the shelving and then build it again!
I sanded the desk and the shelf to remove the gloss layer of the orange paint…I was to lazy to cover the openings and the wall shelving with a plastic protector, so we end up with orange dust in all the house! I think it took more time to clean afterwards that it would have took to put the protections….well live and learn!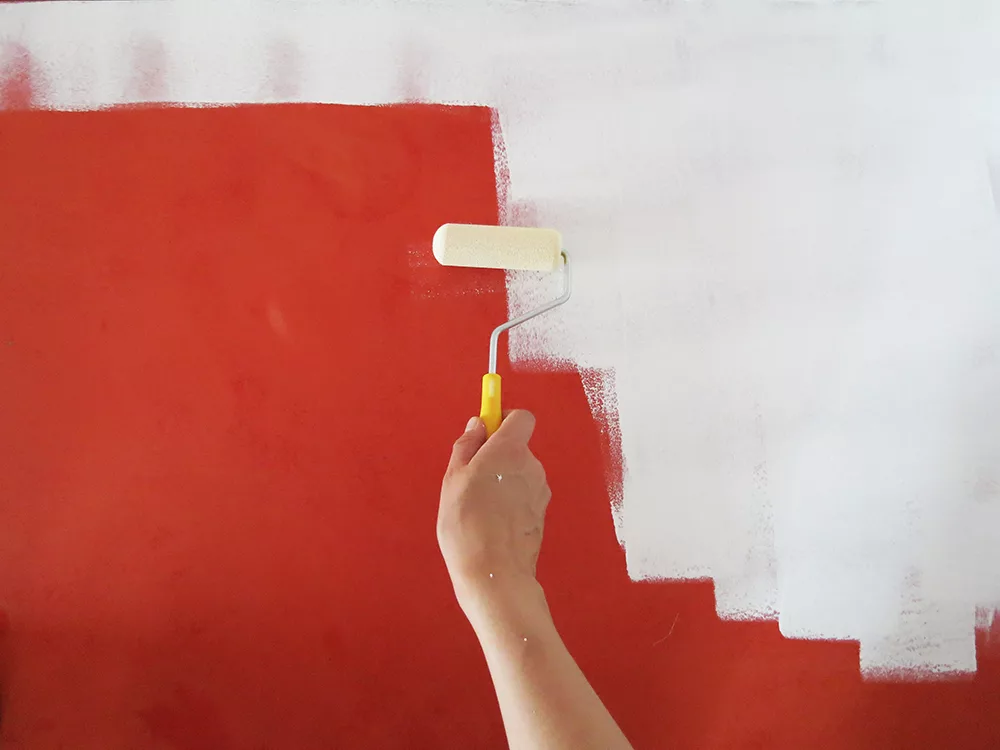 And finally, after cleaning the orange dust all over, it was time to make this orange disappear! I used Behr premium paint, it combines primer and paint all in one. The orange was completely covered in two coats! After that I applied a coat of acrylic varnish.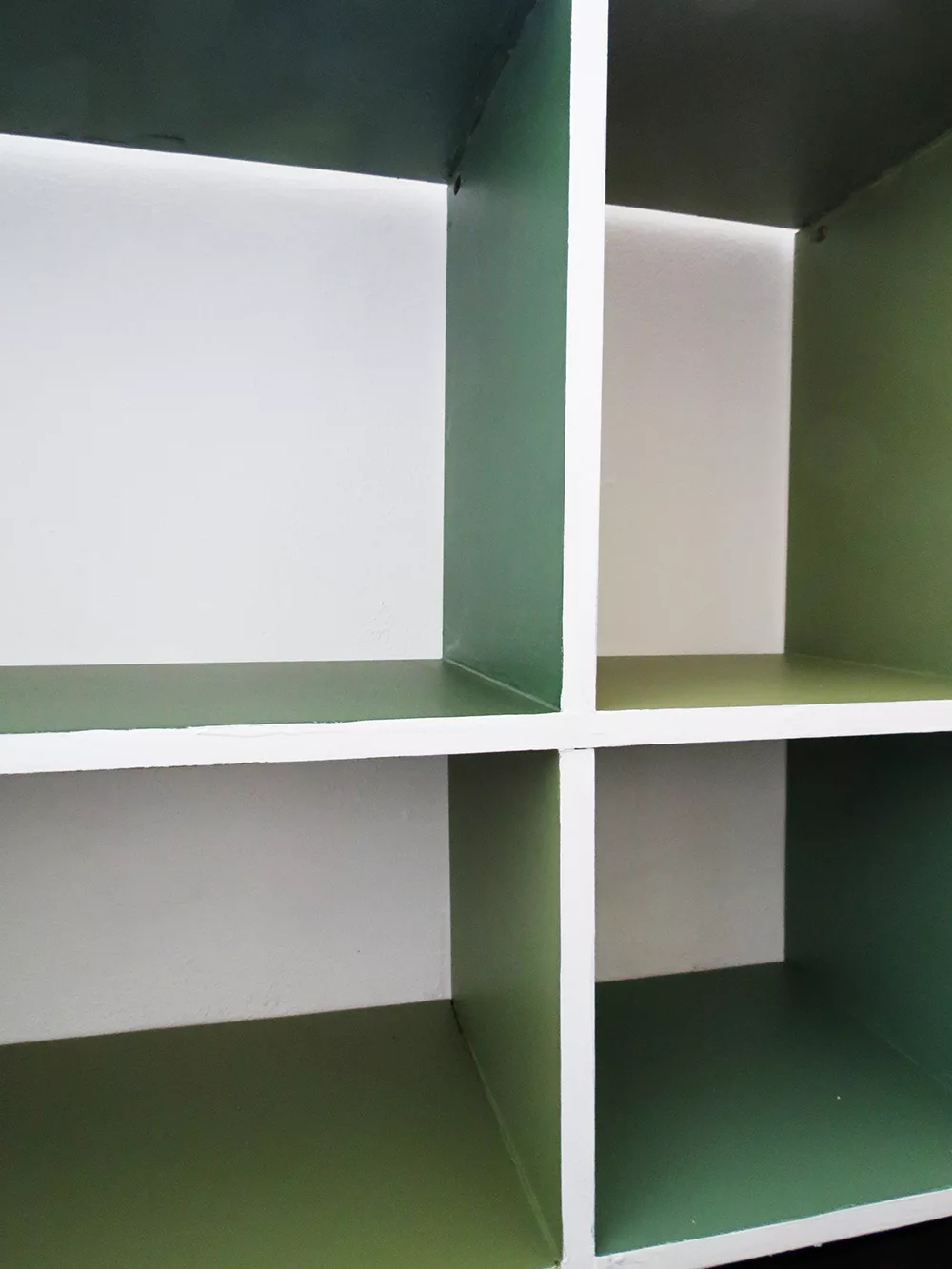 I painted the inside of the shelves in three different shades of green. I bought three sample of 8 oz. which was perfect to not staying with gallons of unused paint. I first applied a coat of white paint and then two coat of color. If you wonder, the three Behr tones are Ecological, Thai Basil and Terrarium.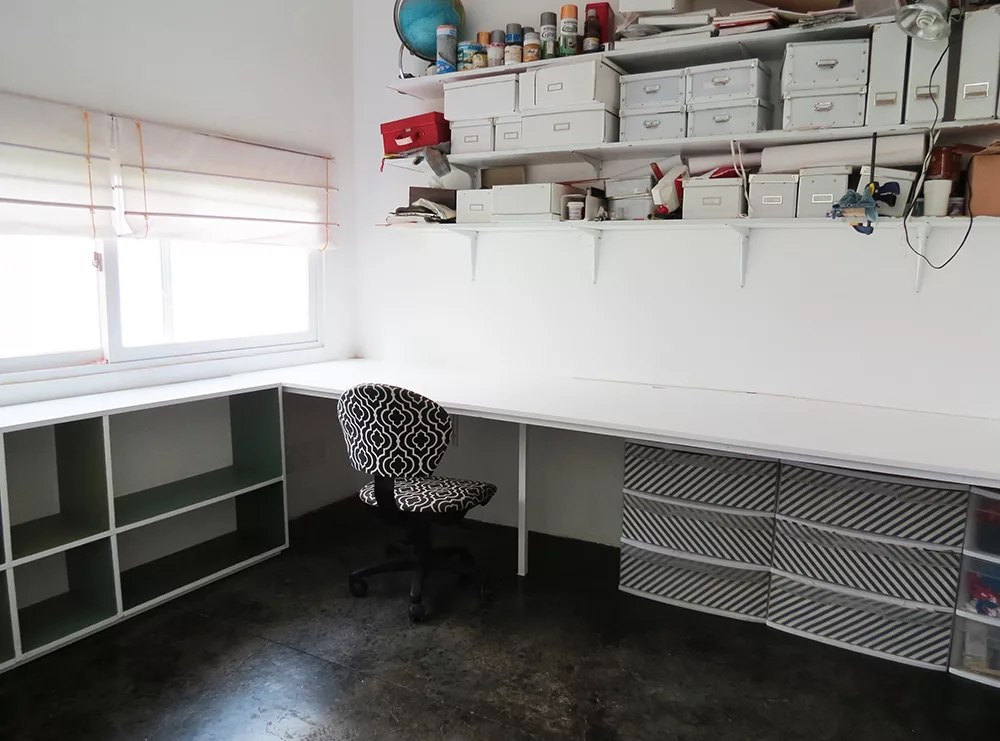 What do you think? There is still a lot to do but it feels so nice without the orange! And also without the mess on the desk of course!
If you missed it you can have a look at the part one of the office renovation HERE.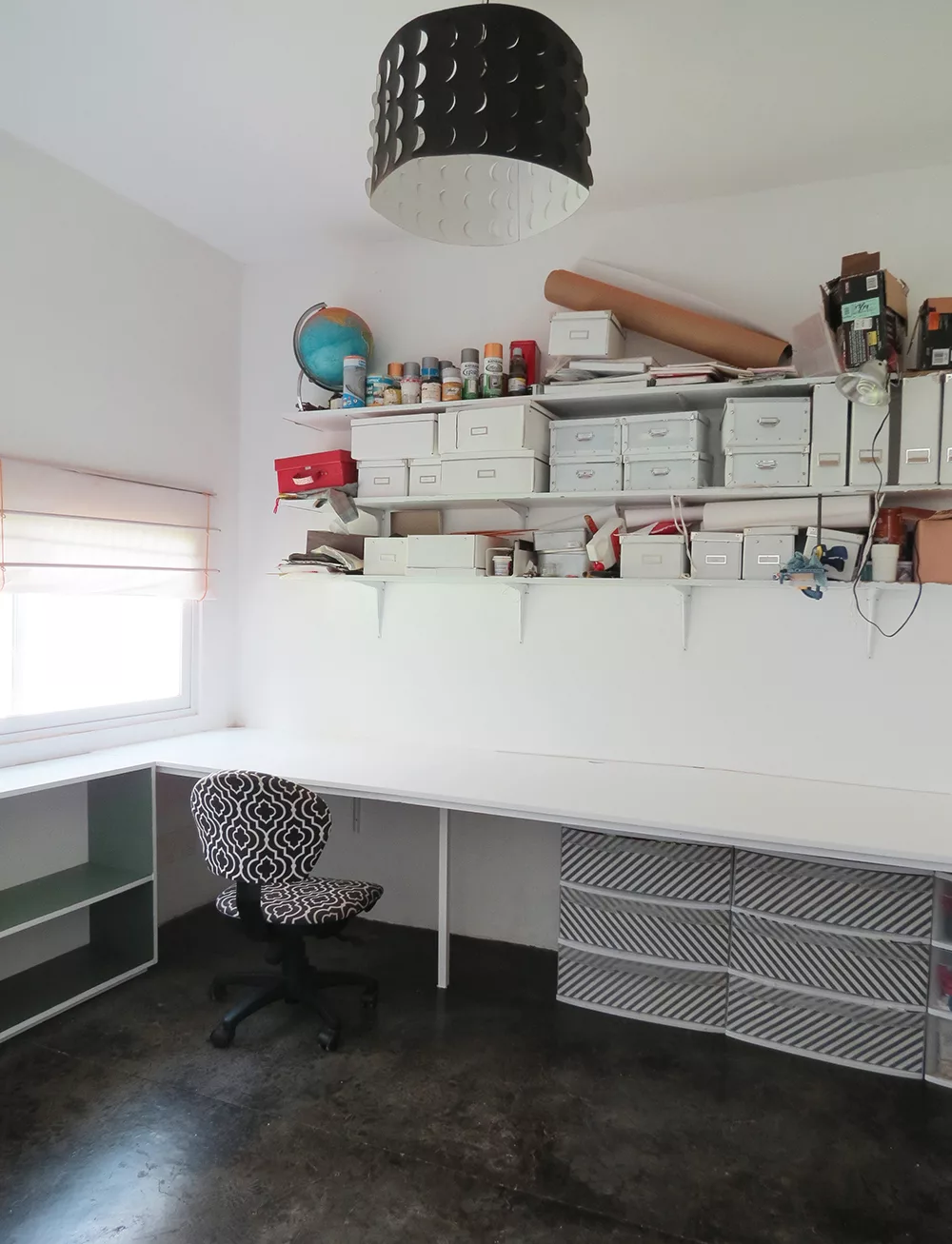 Amaryllis