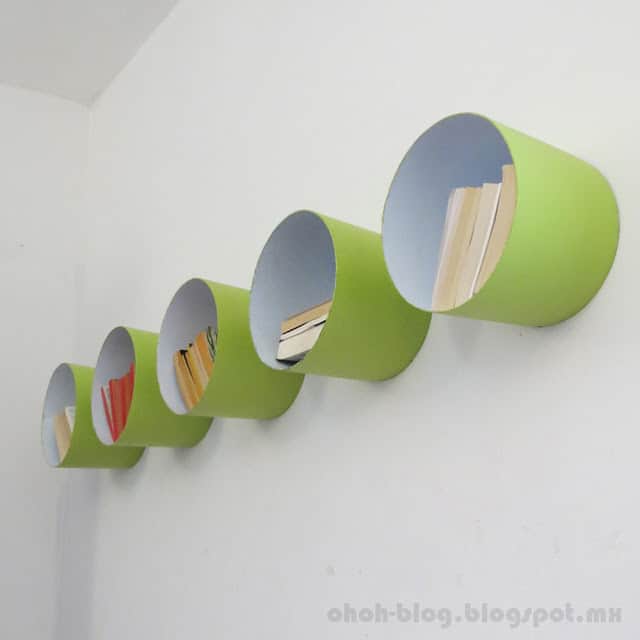 [AdSense-A]
With the hope of keeping the game room in order, I made those shelf with paint buckets. It's easy and economic to do, and it gives a place to store smalls items. I like upcycling bucket so if you are looking for more ideas, you may like these side tables and this stool!
Con la esperanza de mantener la sala de juego en orden, hice estas repisas con cubetas de pintura. Es muy fácil y económico de hacer, y da un lugar para guardar los objetos pequeños. Me encanta recyclar cubetas de plastico, tal vez te gustara también estas ideas: unas mesitas y un taburete, ambos hechos con cubetas.


A small tutorial / un pequeño tutorial:
Clean and remove label of the bucket, cut the top part (using a saw or an electric saw…be careful).
Paint the outside with a paint for plastic.
Make two holes for the screw and strengthen the back with a piece of wood.
Limpiar y quitar la etiqueta de la cubeta, cortar la parte superior (con una sierra o una sierra eléctrica … ten cuidado).
Pintar el exterior con una pintura especial para plástico.
Hacer dos agujeros para los tornillos y fortalecer la parte de atras con un trozo de madera.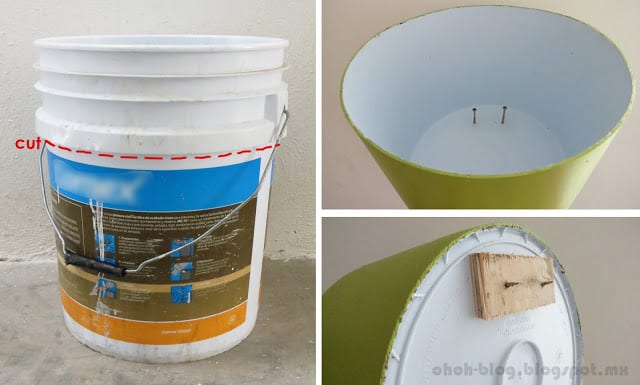 [AdSense-B]
Fix in the wall with with screws and plugs.
Fijar en la pared con tornillos y taquetes.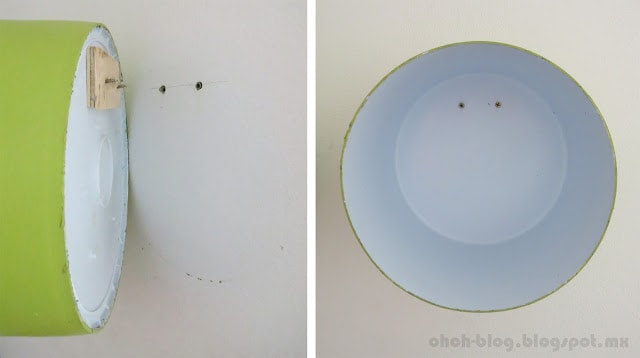 Et voila!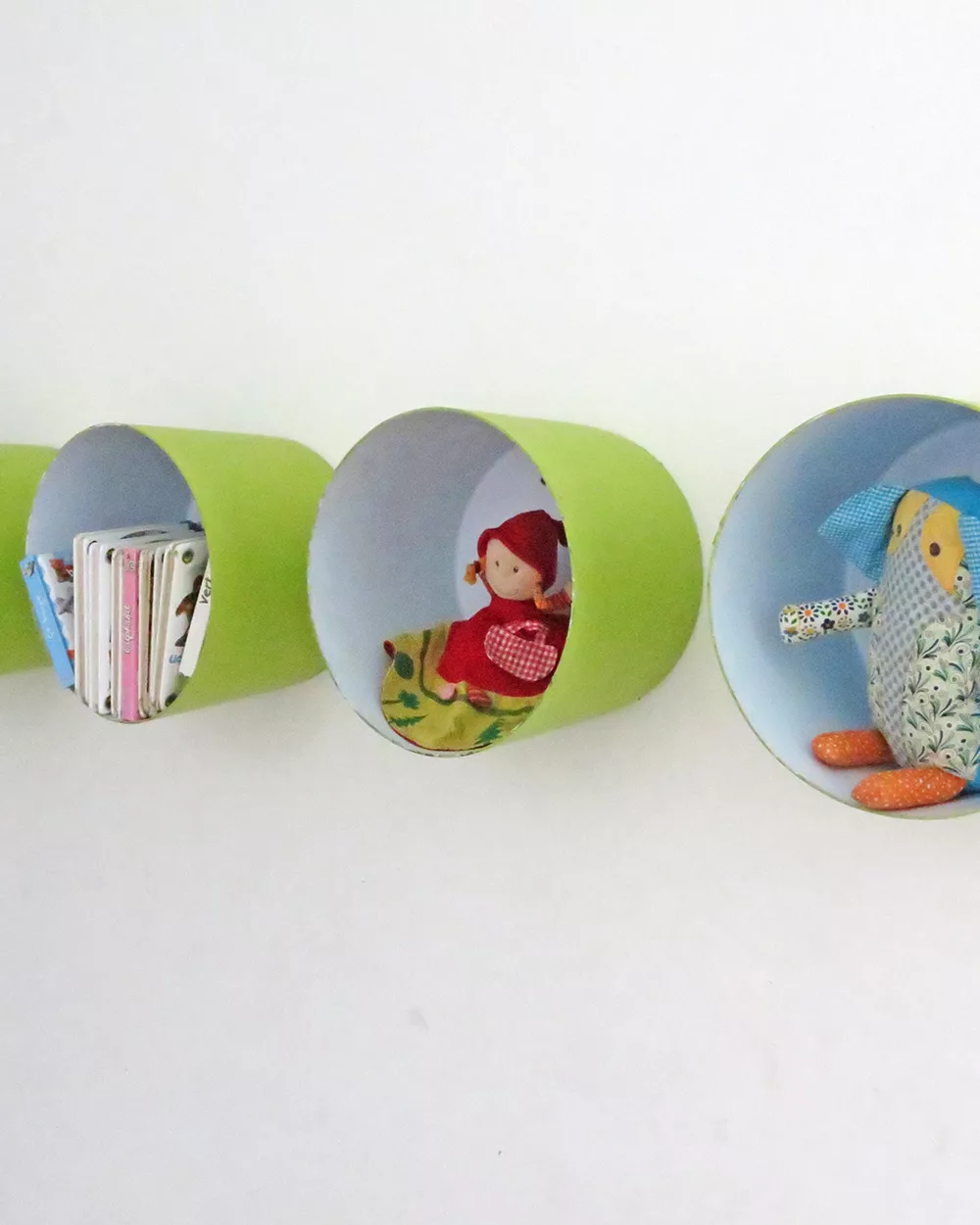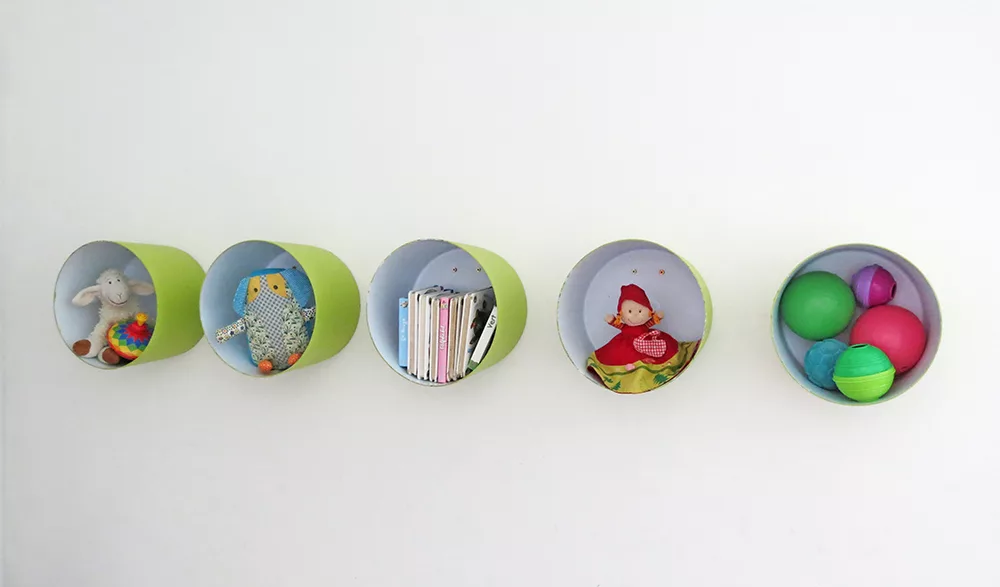 Pin it for later!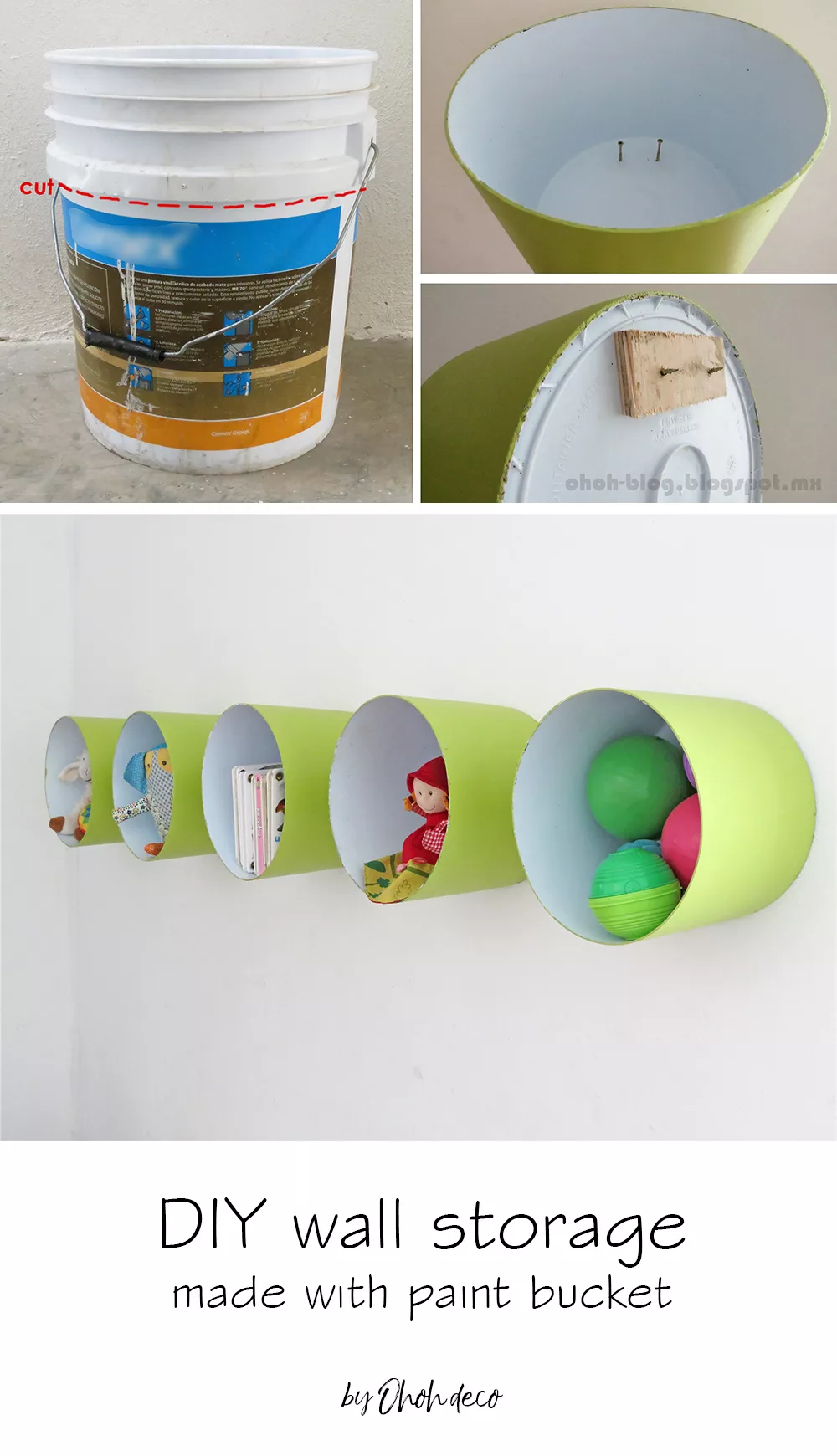 [AdSense-C]
Amaryllis