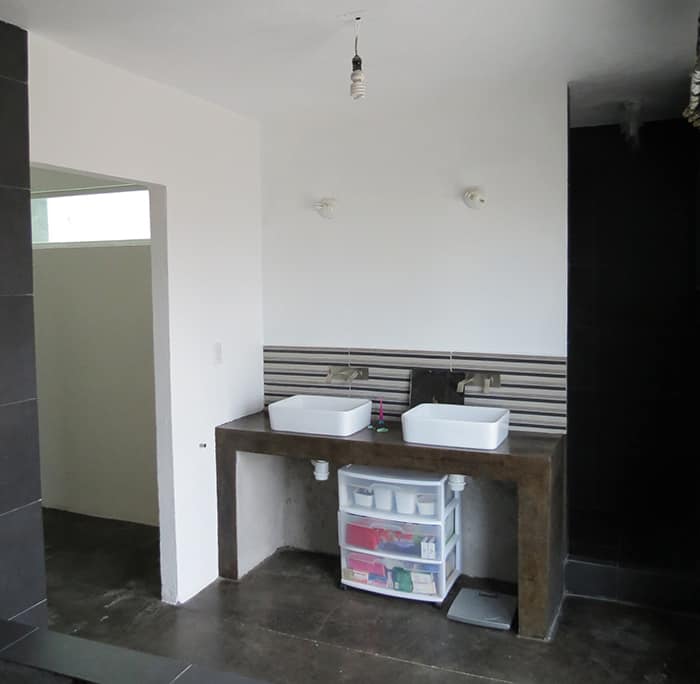 Just a little reminder from where we came from. This is what our bathroom looks like when we moved in. Ugly plastic drawers, no shelves, no mirror, no lamps…nothing! I would love to say that I made all the upgrades in a weekend…but the true is, it took me 6 years! Better late than never! Even if I have still work to do in this room, let's say it's going in the right direction. It always takes me time to decide what I want, and as I try to make everything on a budget, it involve a lot of DIY. Which I love to make but it takes more time!
This what our bathroom looks now! It's kind of cool to see the evolution! Don't you agree? It really motivates me to keep working on the house!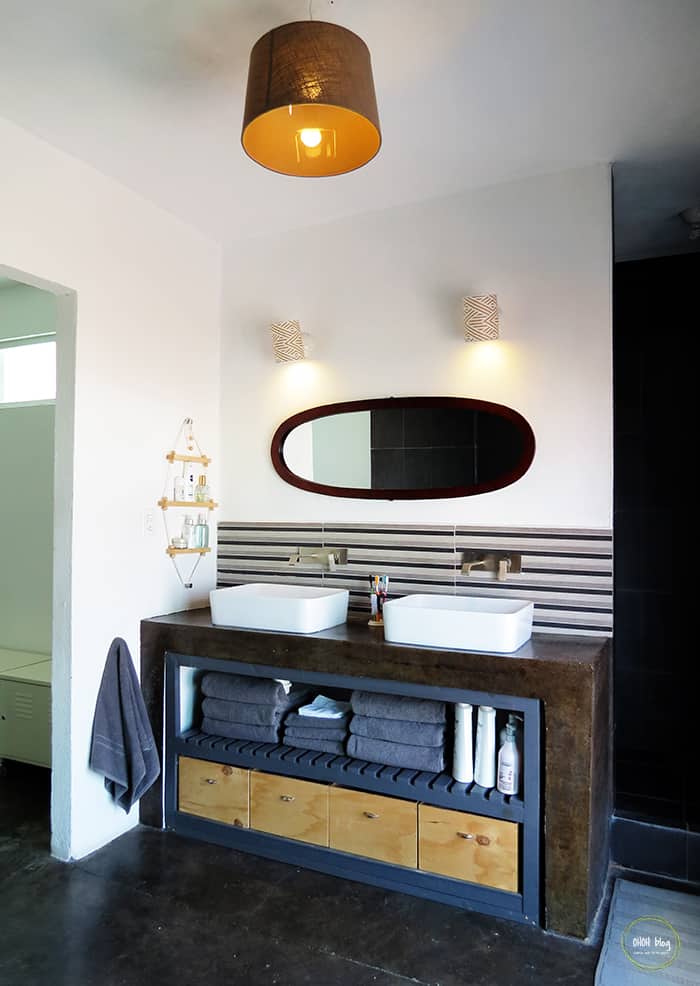 As I said it involves a few DIY, here is the list with a link to each ones if you want to have a look.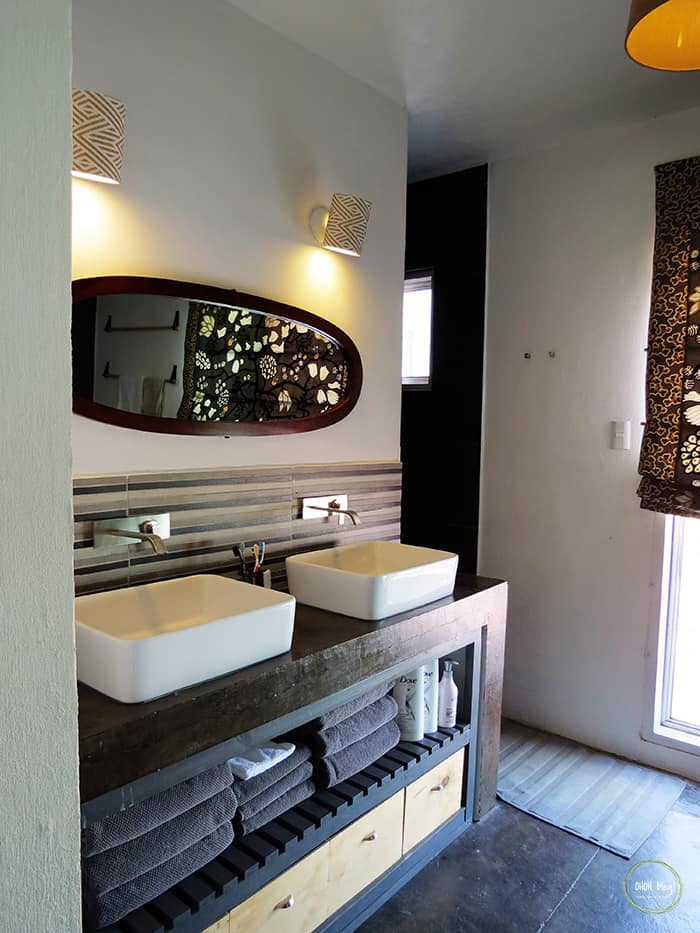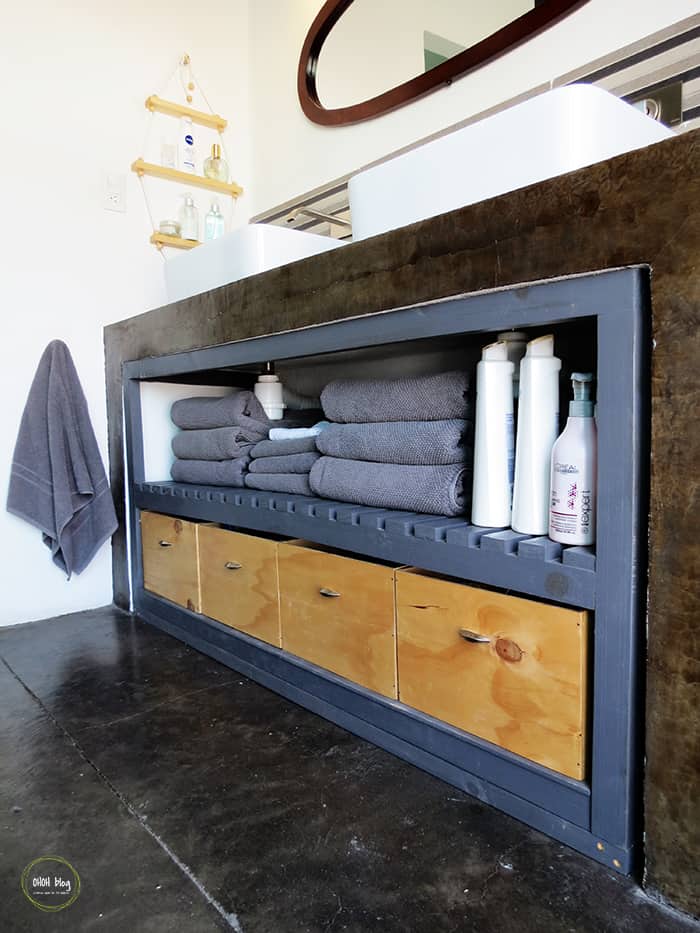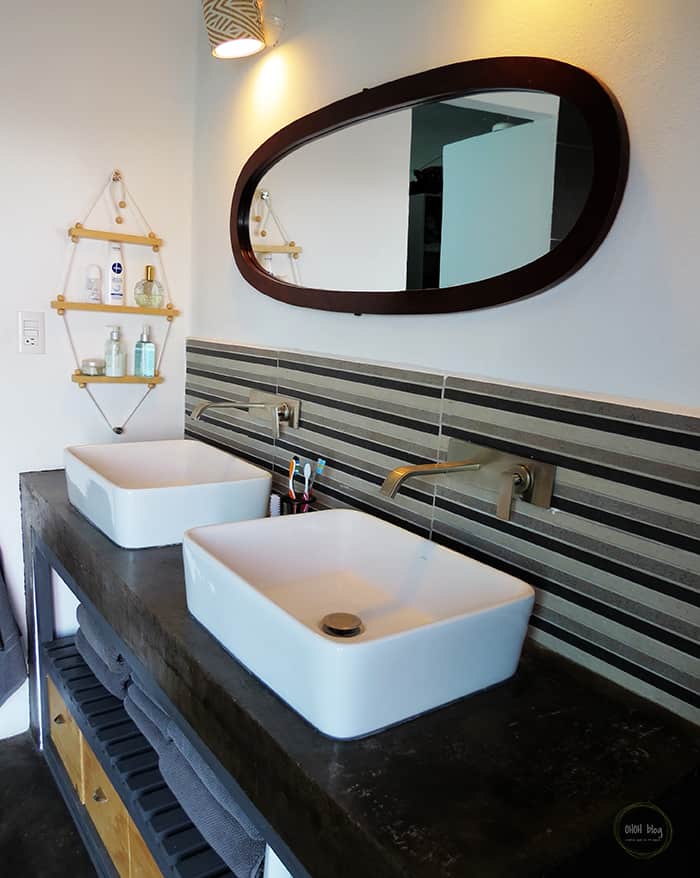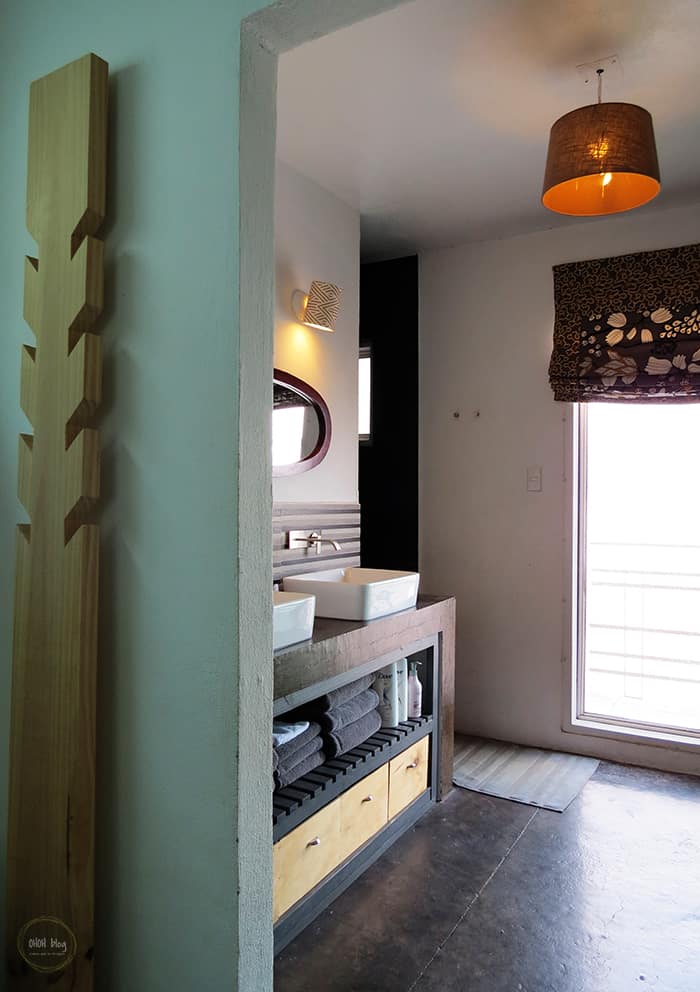 I almost forget, the tutorial to make this modern coat rack is HERE.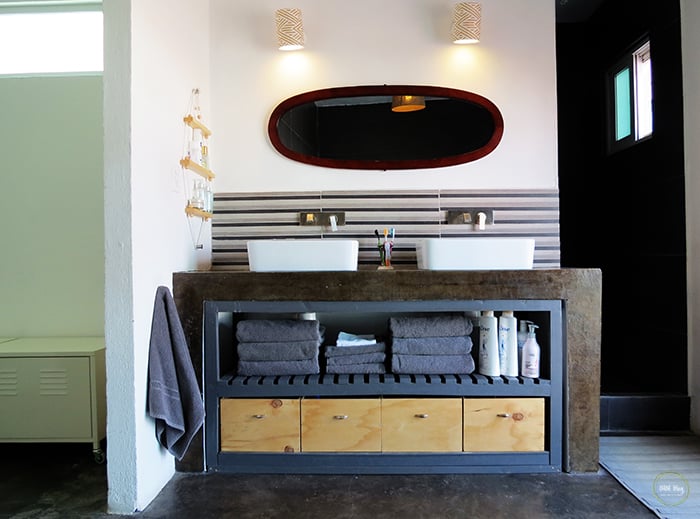 It looks pretty nice all clean and organize…to bad it never last. I have still a lot of work pending in this room, like a door, a lamp for the shower, and the bathtub. Nothing I can DIY I think. I also added a pic of the (missing) bathtub and the mess in it…not as pretty as the rest but you can see how it is really!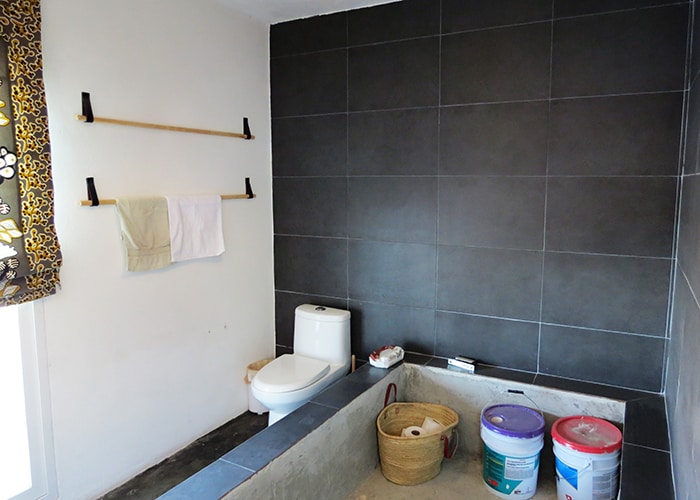 If your like it, please, share and make your friends enjoy this post!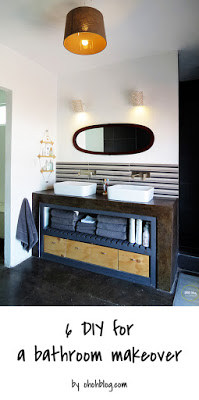 +