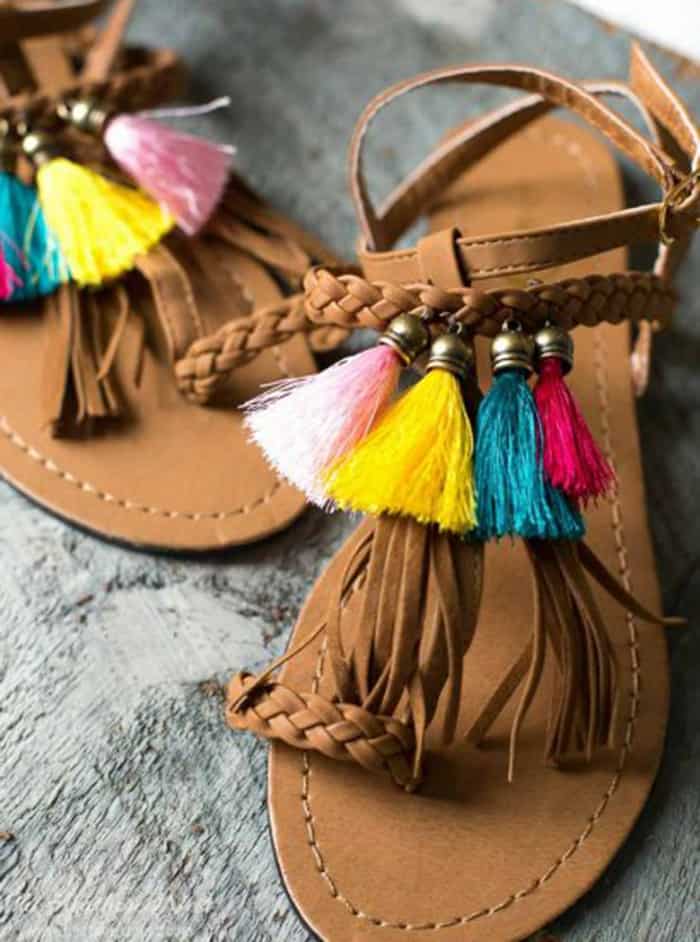 Time to put some nail polish on and expose your pretty feet to the sun! I like shoes and sandals are no exception. I prefer to own several pairs and change often. So I try not to spend a lot of money for each one of them. The good thing is that sandals are easily customizable. You can get a simple pair for a few dollars and add some tassels or yarn to turn them into the last fashion item of your wardrobe! You will save money and have a very unique pair of shoes! Pretty cool don't you think? I found some nice tutorials to get inspired by, don't hesitate to share your customization in comment!
Picture above: DIY tassels sandals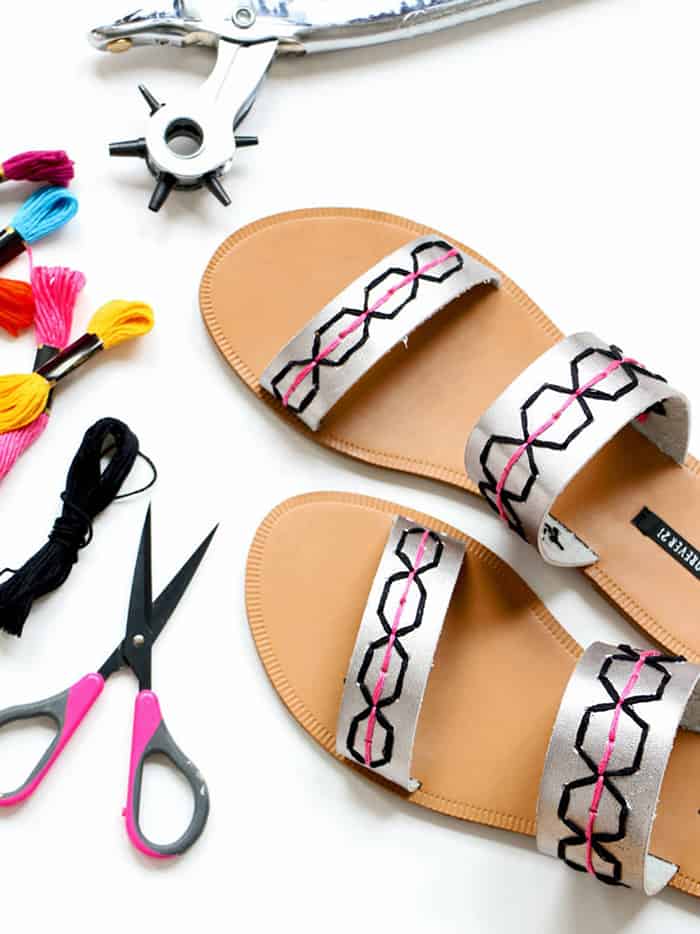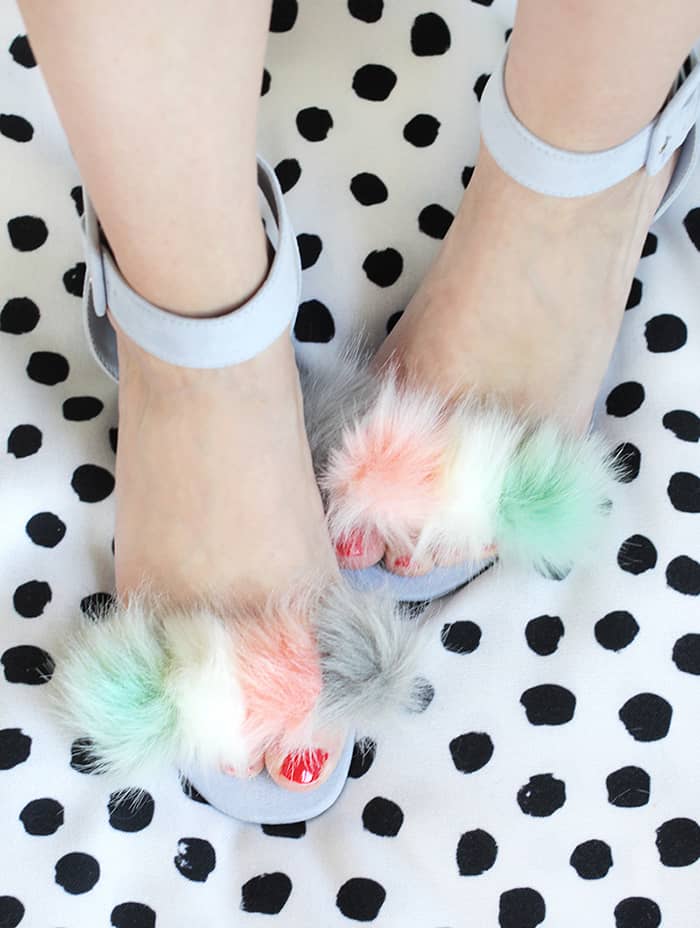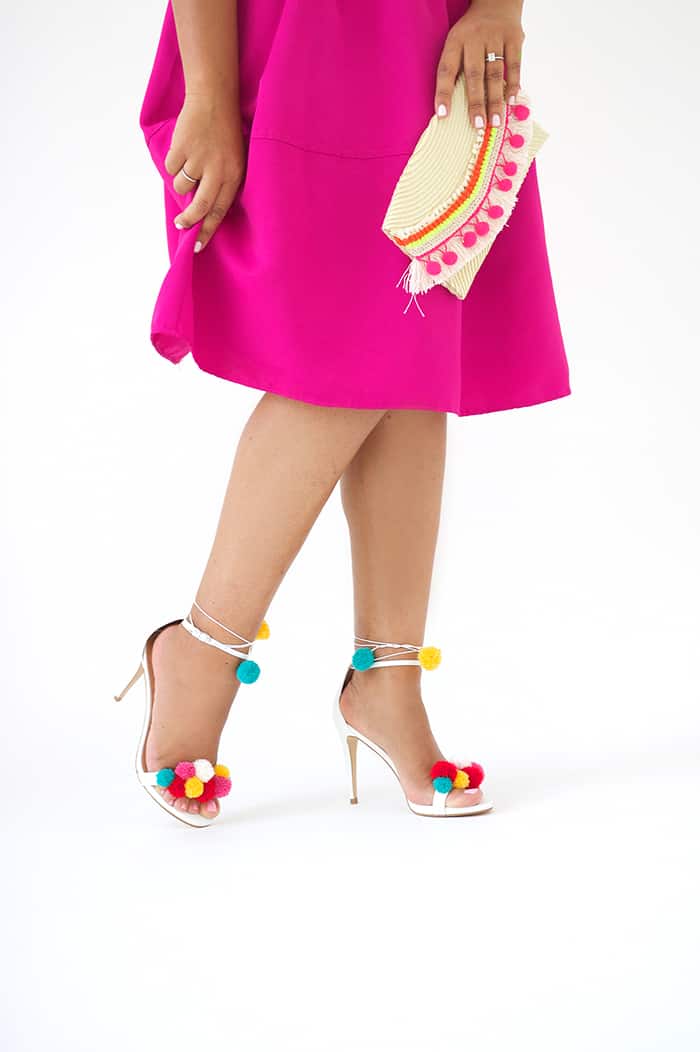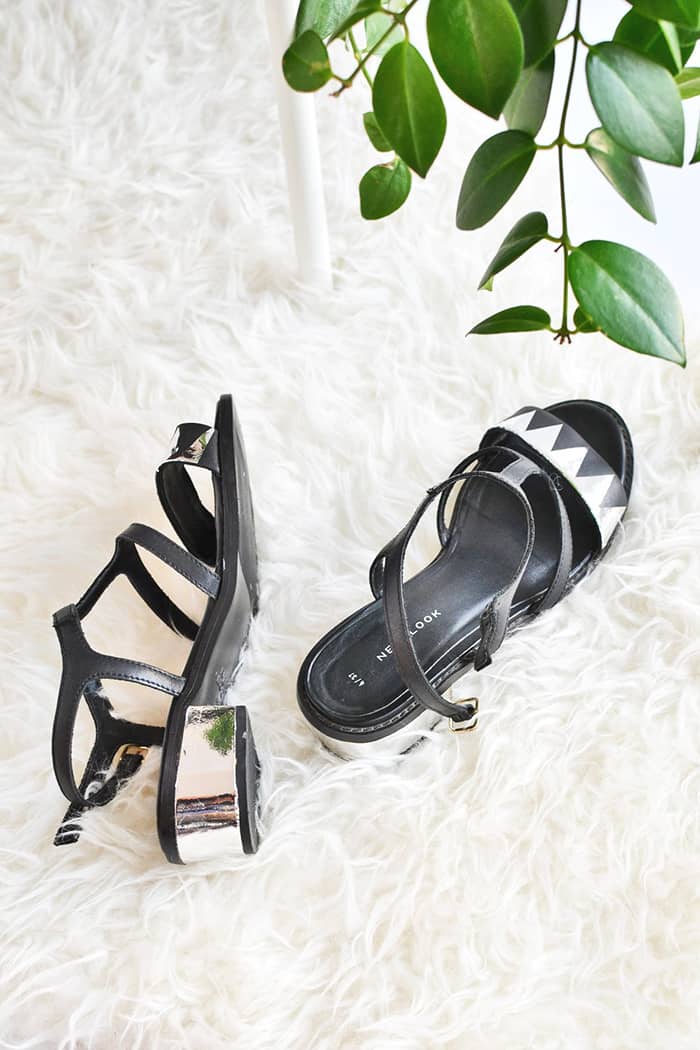 DIY metallic sandals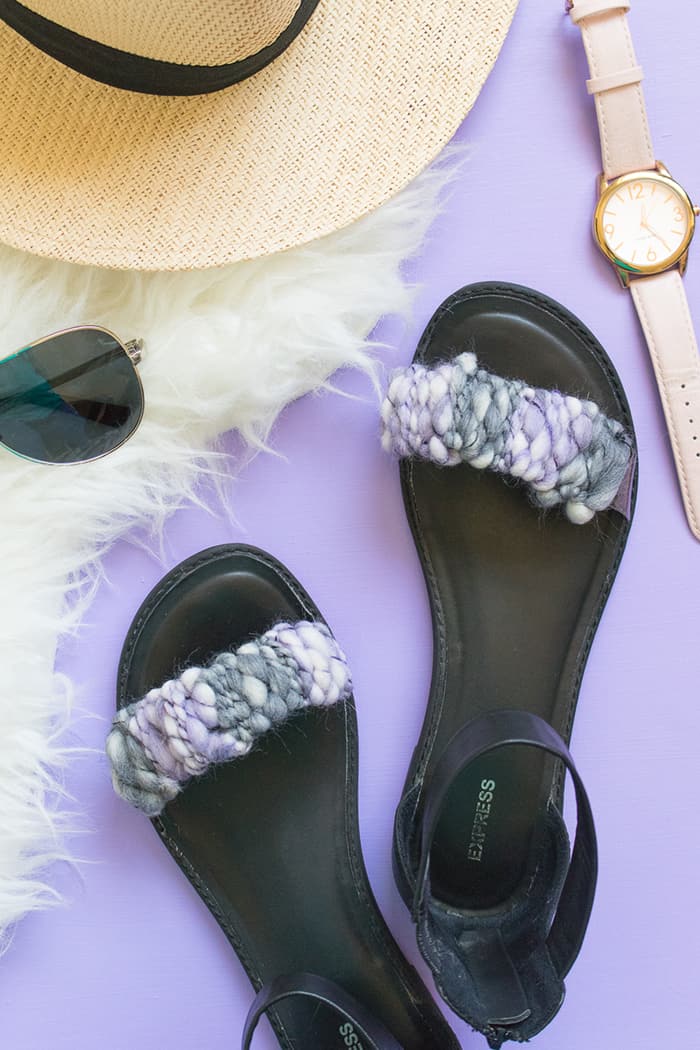 If you like it, please, share and make your friends enjoy this post!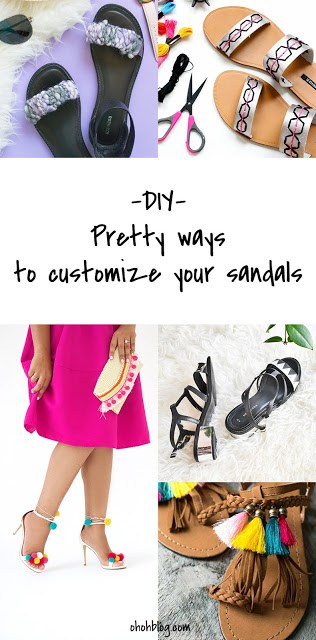 Amaryllis