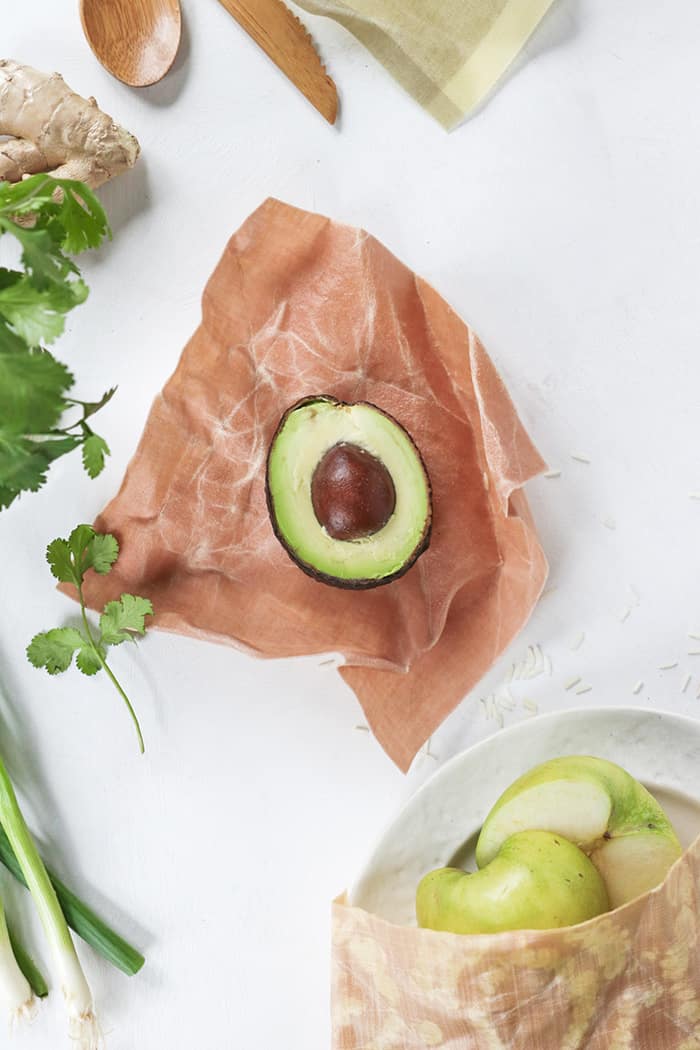 "We don't need a handful of people doing zero waste perfectly. We need millions of people doing it imperfectly." I read this sentence on the twitter of Anne Marie Bonneau and since then I haven't stopped thinking about it and telling myself that she is so right.
When I see people who manage to generate zero waste and that I compare it to my way of life, the changes to make are so gigantic that I desperate myself even before trying. While it's all the challenge: try, make a small change at a time and persevere.
If you follow the blog a little you know that I like upcycling and repurpose items, like the DIY soap jar I made using a jam container or that other DIY to recycle a plastic container into a planter. Recycling does certainly help but producing less waste is definitely better.
Looking around it the house, I realize that there are some disposable products that can easily be switched for reusable ones, like paper napkins, plastic wraps, plastic bags… So I made myself a to-do list of DIY to make and start using more reusable items in the house. That will be a good start to produce less waste and hopefully save some money too.
Replace disposable products with reusable ones
Get rid of aluminum foil and plastic wrap. You can replace them with homemade bees wrap to conserve aliments or sew some reusable oilcloth covers for your bowls.
Use oilcloth bags for your snacks instead of zip-lock…plus with all the pretty oilcloth design you can find your snack bags are gonna look so cute.
Synthetic sponges are made of oil and chemical products and take years to decompose. So I found two DIY alternatives to them, a tawashi sponge and a knitted sponge made with twine that seems pretty good to scrape the pans.
Carry your reusable bags and don't use plastic bags any more…I leave mine in the car (if not I forget them home) and I always have a small one folded in my purse in case of an unexpected purchase.
Wrapping papers are very cute but are such a waste. Try to wrap your gift with a piece of fabric that you can reuse afterward.
A lot of personal care products are disposable, so you can make a change and, for example, use reusable makeup removals pads and washable wipes.
It will take a little time but these small changes seem to be quite simple to do. And you? Are there other products that you have stopped using and replacing with a more sustainable and environmentally friendly option? I would love to hear your advice in comments.
* * *
Cuando veo personas que logran generar cero basura y que lo comparo con mi estilo de vida, los cambios que se deben hacer son tan gigantescos que me desespero incluso antes de intentarlo. Aunque es todo el desafío: intentar, hace un pequeño cambio a la vez y perseverar.
Si sigue el blog un poco, sabes que me gusta reciclar y reusar artículos, como el frasco de jabón de bricolaje que hice con un recipiente de mermeladas o este otro DIY donde recicle un recipiente de plástico en maceta. El reciclaje ciertamente ayuda, pero producir menos basura es definitivamente mejor.
Mirando alrededor de la casa, me doy cuenta de que hay productos desechables que se pueden cambiar fácilmente por otros reutilizables, como: servilletas de papel, envolturas de plástico, bolsas de plástico … Así que hice una lista de cambios a hacer para comenzar a usar más artículos reutilizables en la casa. Ese será un buen comienzo para producir menos desperdicios y, con suerte, también ahorrar dinero.
Reemplace los productos desechables por otros reutilizables.
Desházte del papel de aluminio y las envolturas de plástico. Puedes reemplazar las por envolturas hechas con cera de abejas para conservar los alimentos o coser algunas cubiertas de hule para tus tazones.

Intenta usar bolsas de hule para tus bocadillos en lugar de zip-lock … además, con todas las bonitas telas que puedes encontrar, tus bolsas para bocadillos se verán super lindas.

Las esponjas sintéticas están hechas de petróleo y productos químicos, tardan años en descomponerse. Así que encontré dos alternativas, una esponja tawashi y una esponja tejada hecha con cuerda que parece bastante buena para raspar las sartenes.

Coge tus bolsas reutilizables y no uses más bolsas de plástico … Dejo las mias en el auto (sino se me olvidan) y siempre tengo una bolsita doblado en mi bolso de mano en caso de una compra inesperada.

Los papeles de envoltura son muy lindos, pero son un desperdicio. Intente envolver los regalos con un trozo de tela que puedas reutilizar después.

Una gran cantidad de productos de cuidado personal son desechables, por lo que puedes hacer un cambio y, por ejemplo, usar almohadillas reutilizables para desmaquillarte y toallitas lavables.
Tal vez va a tomar un poco de tiempo pero estos pequeños cambios me parecen ser bastante simples a lograr. ¿Que opinas? ¿Hay otros productos que has dejado de usar y que has reemplazado con una opción más sostenible y ecológica? Me encantaría escuchar tus consejos en los comentarios.
Picture above: How to make you own natural beeswrap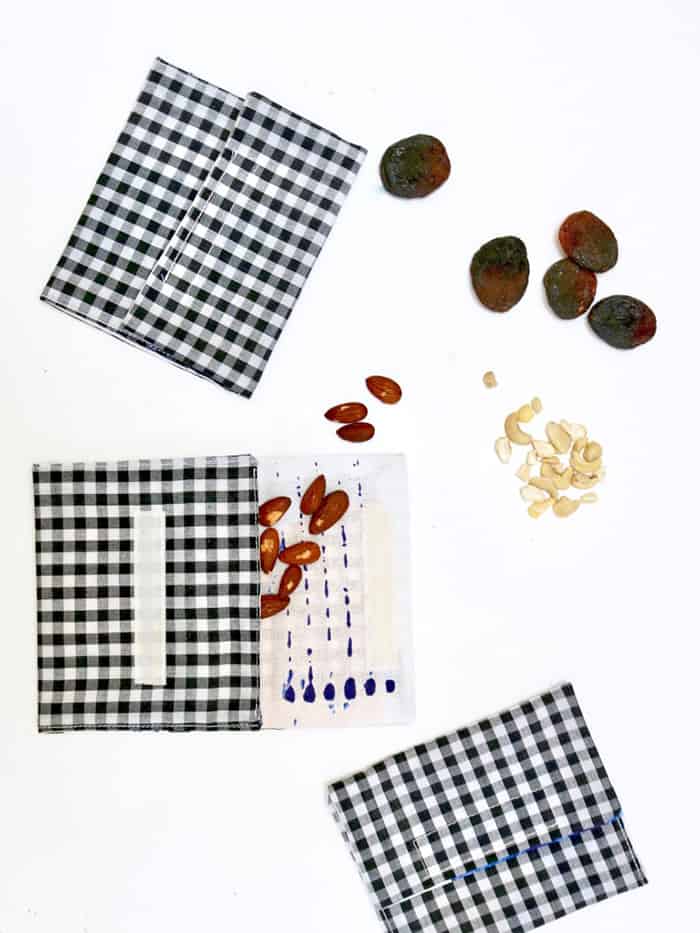 DIY reusable cloth snack bags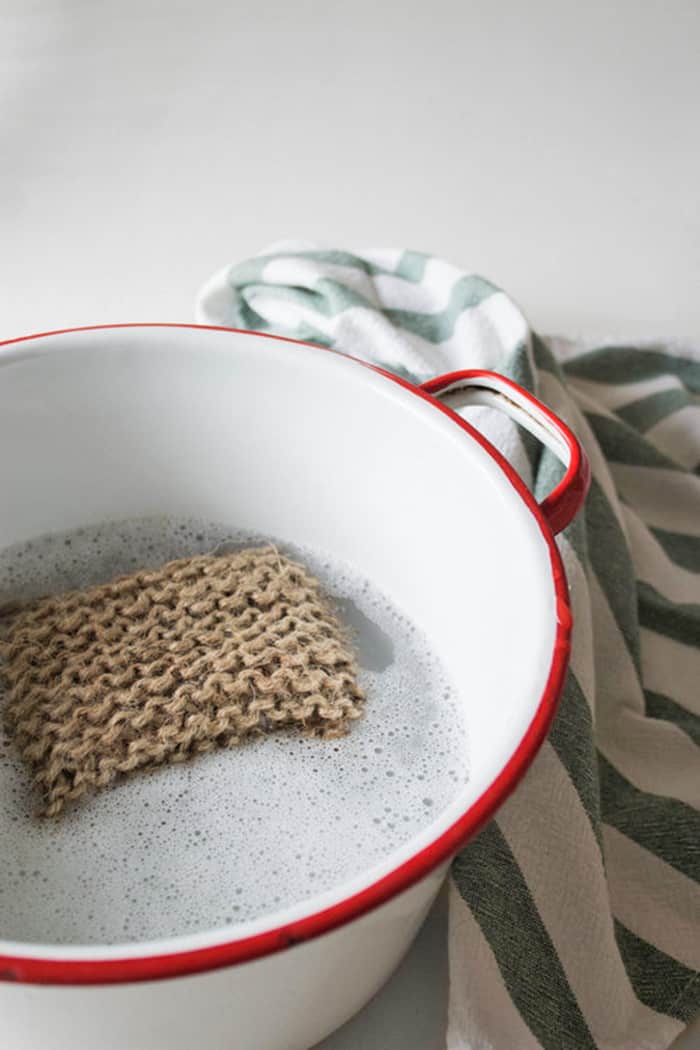 DIY knit twine scrubbing sponge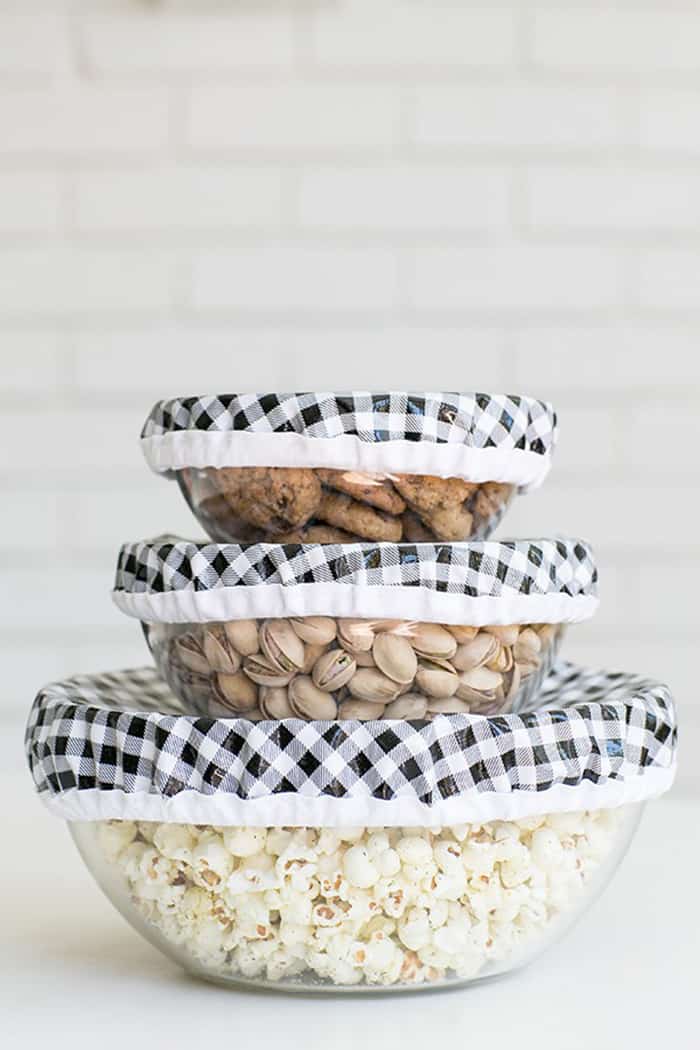 DIY reusable oil cloth bowl cover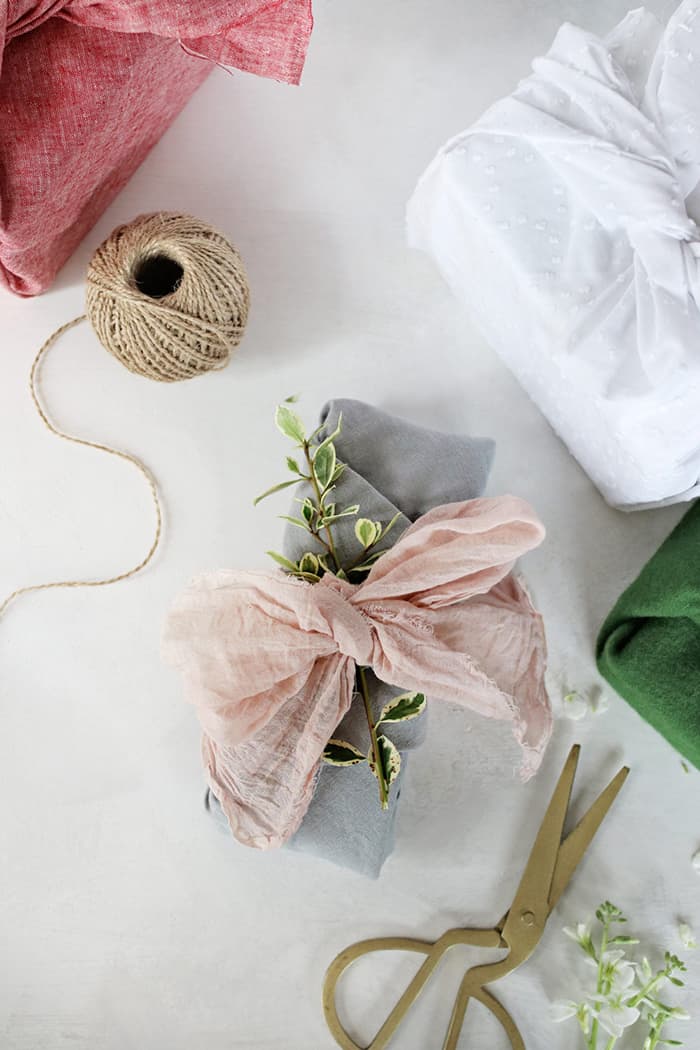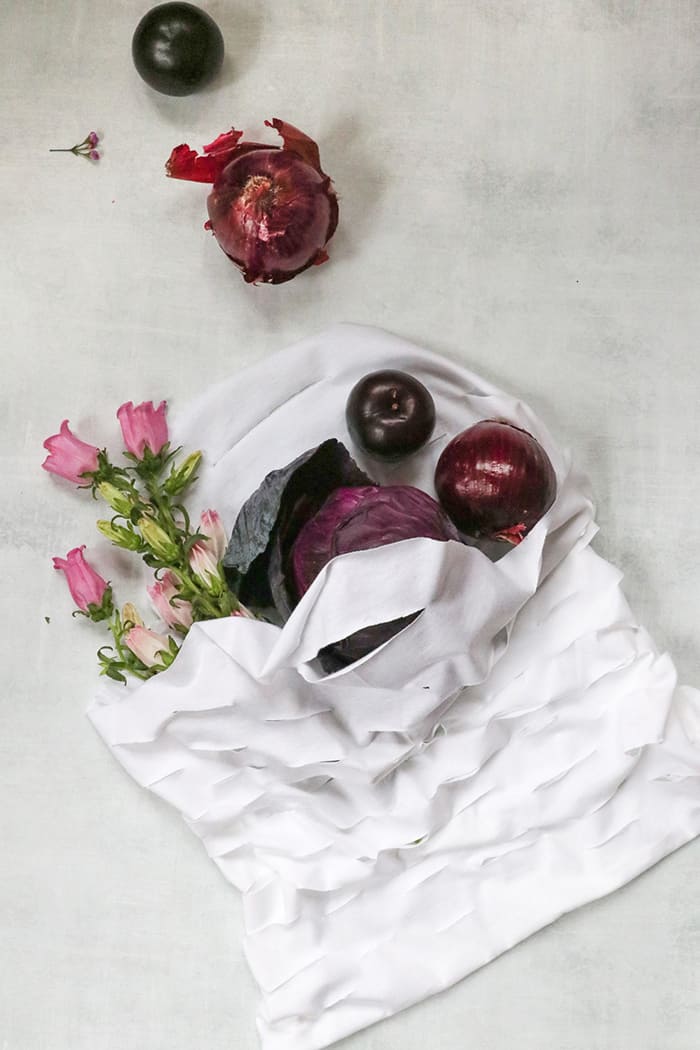 Upcycle a t-shirt into a produce bag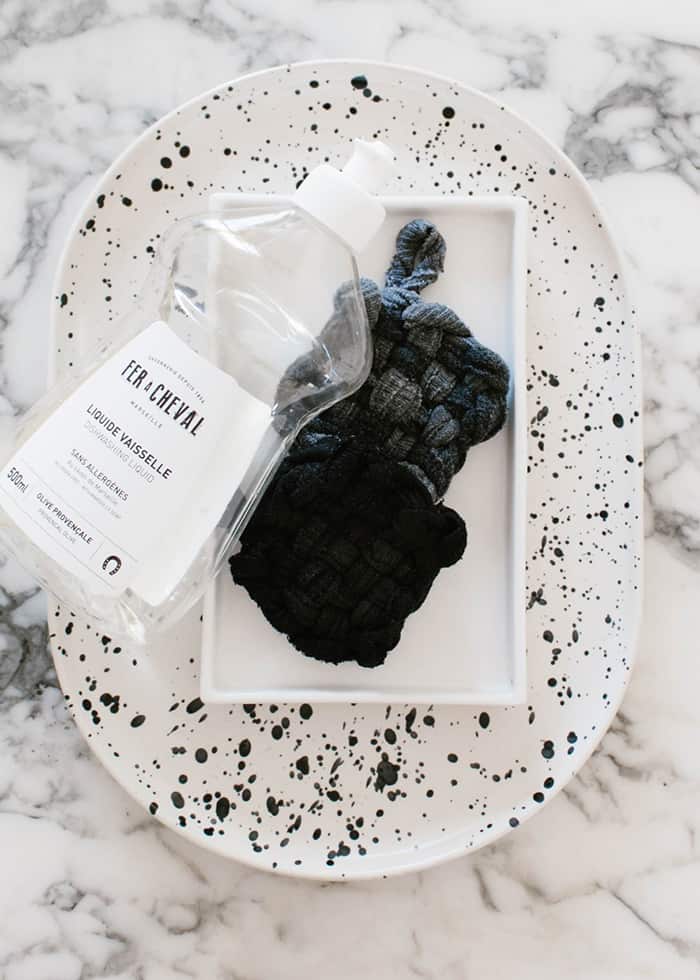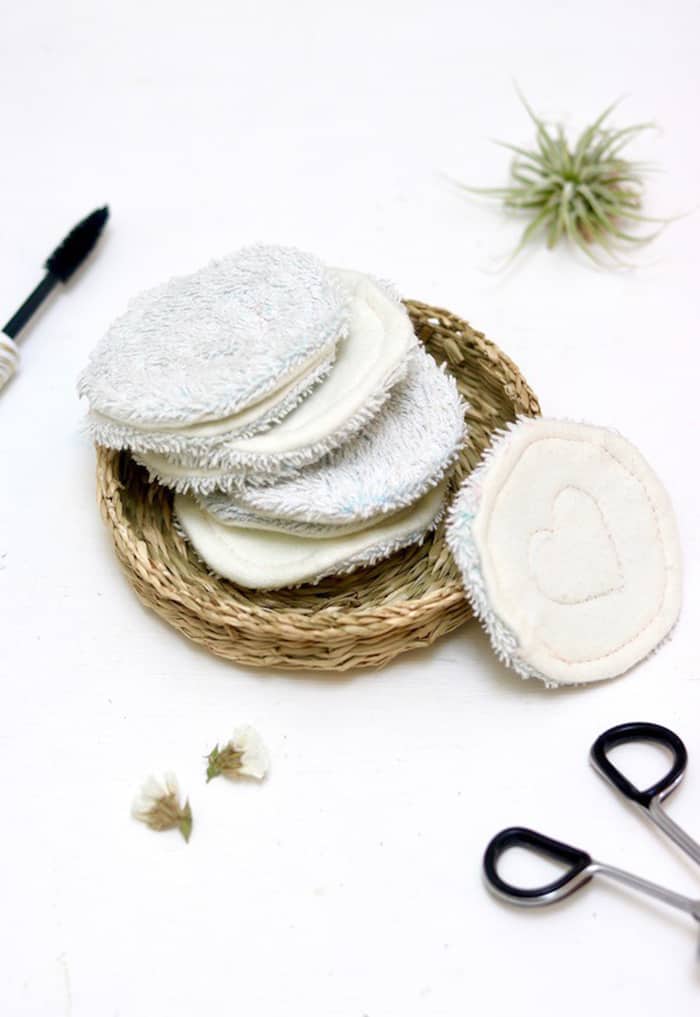 Reusable make up remover pads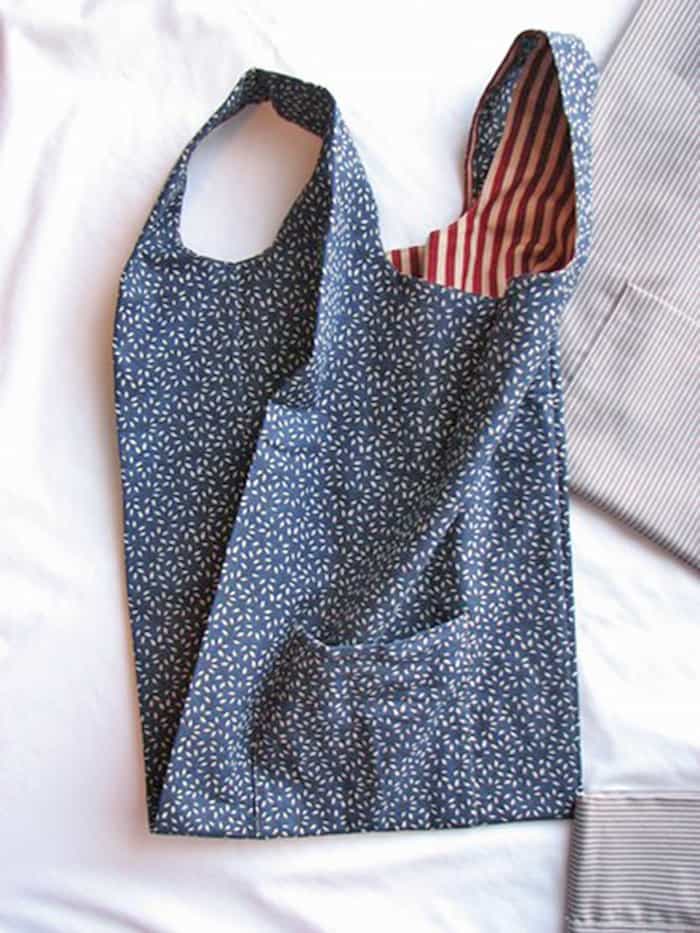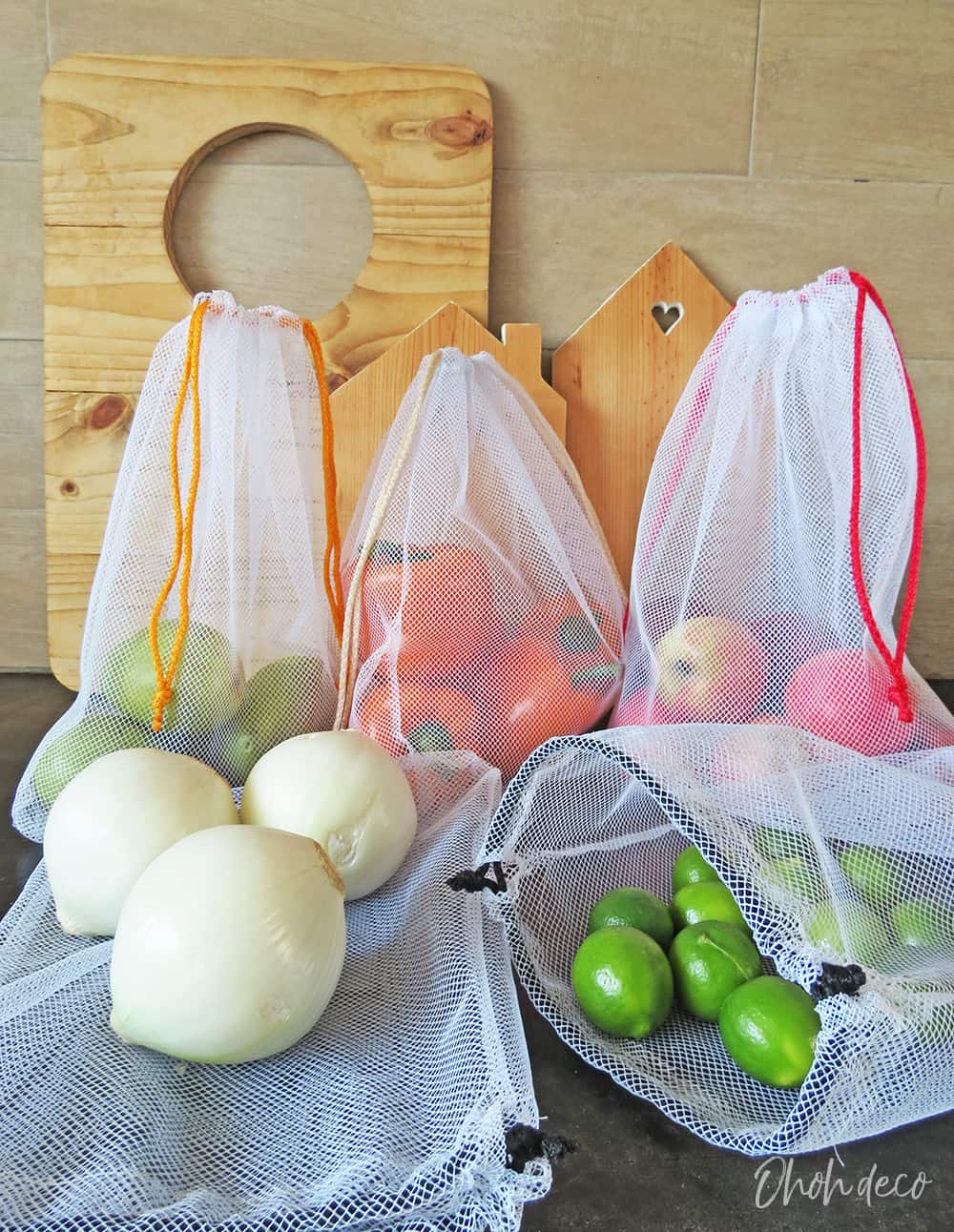 How to sew reusable bags for fruits and vegetables
Pin it now, Do it later!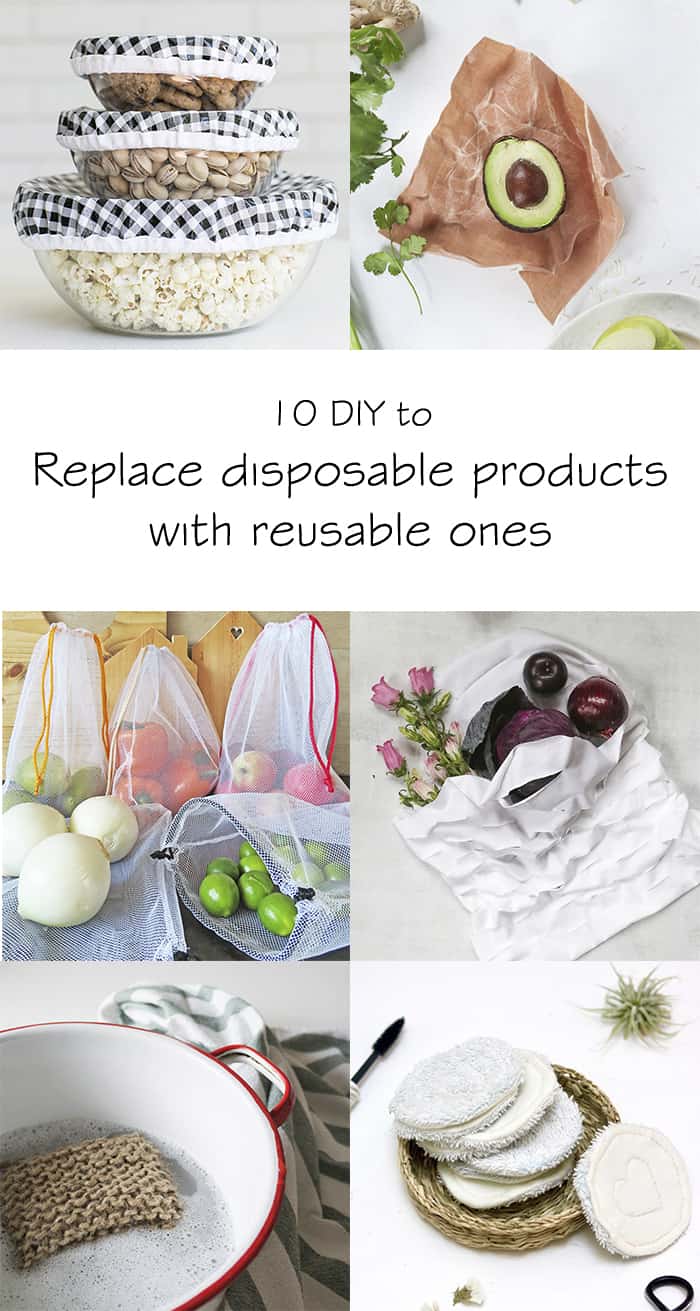 Amaryllis