We are all concerned about climate change and changing our consumption habits can definitely make a difference. There is a lot of information on how to live in a more sustainable way … and sometimes it's pretty confusing to find out!
I believe that making a small change at a time is easier than completely changing one's lifestyle.
[ This post probably contains affiliates links, our full disclosure policy is really boring, but you can read it HERE ]
Today I propose you to switch using reusable makeup removers, instead of disposable ones. It is a very simple sewing tutorial to DIY make up removable pads, perfect even for beginners.

What fabric for reusable makeup wipes?
Before stating sewing, I want to talk about the fabric. As you will use the pads on your face it's important to use a very gentle fabric.
I first give a try using baby towel fabric, it looks soft in the store so I made a few pads to test. It turns out that I didn't like it at all…way too harsh.
My second try was using an old t-shirt, the fabric is much softer. I like it and decided to make all my pads using this upcycled jersey fabric.
I understand that maybe not everyone wants to make pads with a used t-shirt. I'm ok reusing fabric and I think it's a great way to recycle clothes I didn't use.
If you choose to buy fabric, I suggest you look for jersey fabric made with organic cotton, it's the best fabric for reusable makeup pads.
Also, be careful if you choose a printed fabric, I decided to use some scrap jersey with silver stars, well it turns out that the silver feels a little scratchy. I just don't use that side to remove the makeup, unless I want a peeling…hahaha!
I like the silver stars and how my pads look, just keep in mind that detail if you want to use patterned fabric.
RELATED: Replace disposable products with reusable ones
RELATED: How to make a reusable produce bag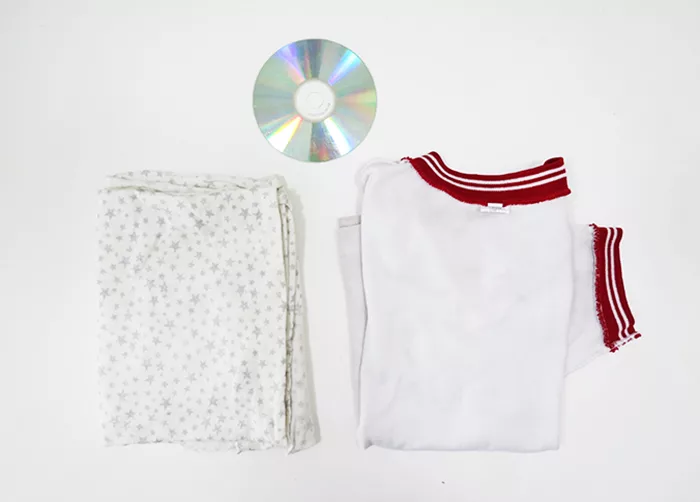 DIY makeup remover pads
Materials you will need to sew DIY disposable face wipes
I used two different fabric: a silver star printed fabric for the pads top and a used t-shirt fabric one for the makeup remover side.
Prepare your fabric by cutting squares of 6 inches side. Cut as many pieces as you want pads, remember you need two fabric pieces to make each pad.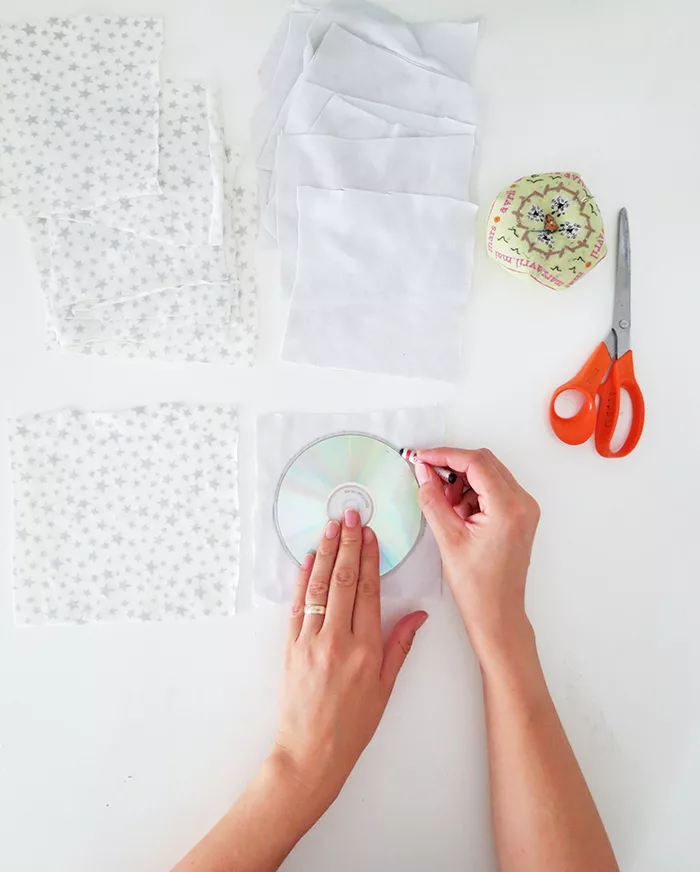 Take the CD and report the shape on the back of one square.
If you don't have an old cd to use as template you can draw a circle of 4 3/4 in. (12 cm) diameter or grab any circle shape you have around this measurement.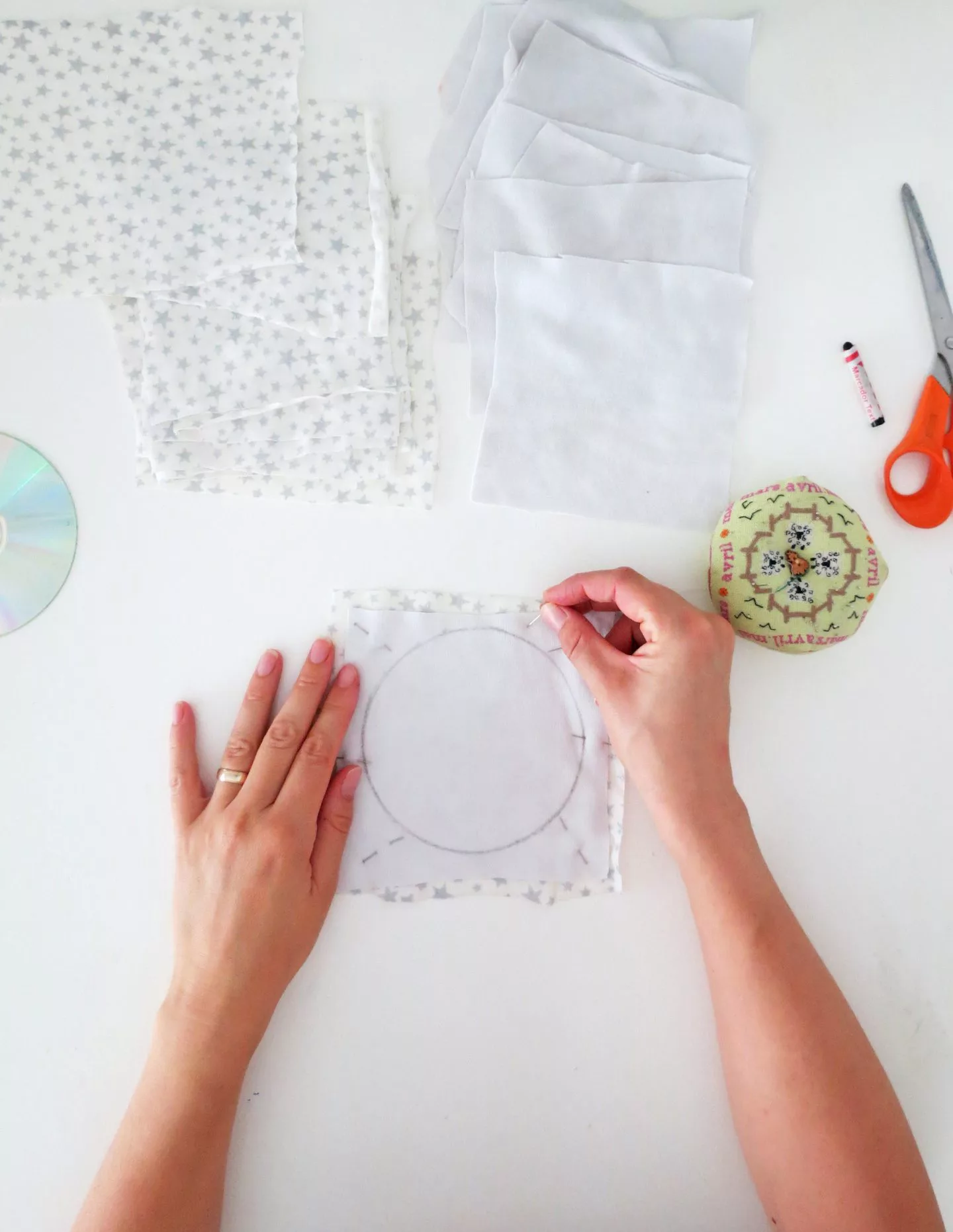 Place two square on top of each other, wrong side facing and pin them together.
Sew with small zig-zag stitches following the circle line. Leave an unsewn gap of 2 inches.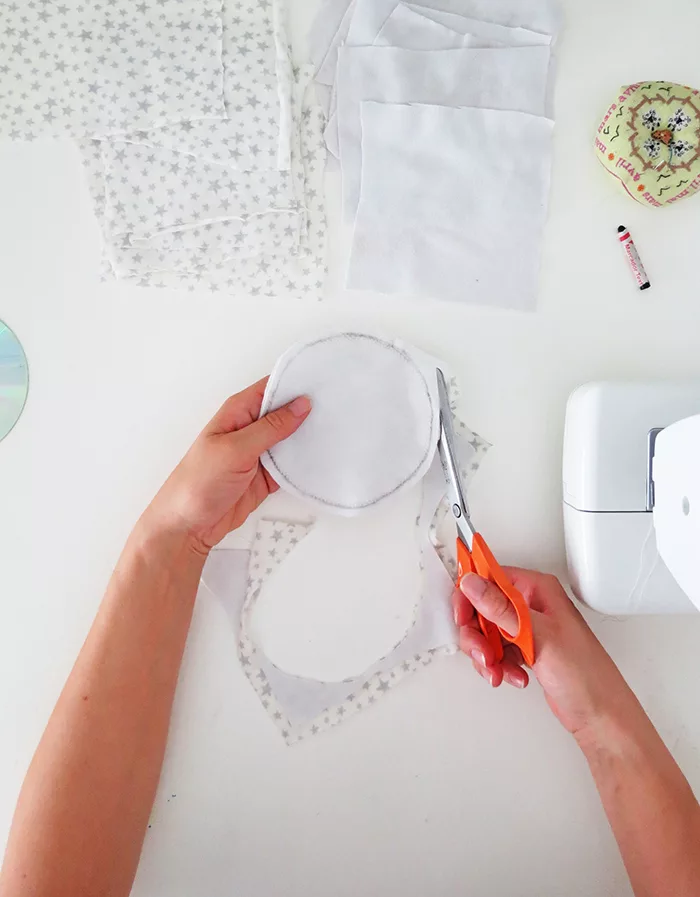 Cut the circle leaving an allowance of 1/4 inch from the seam. Flip the pad to have the right side out.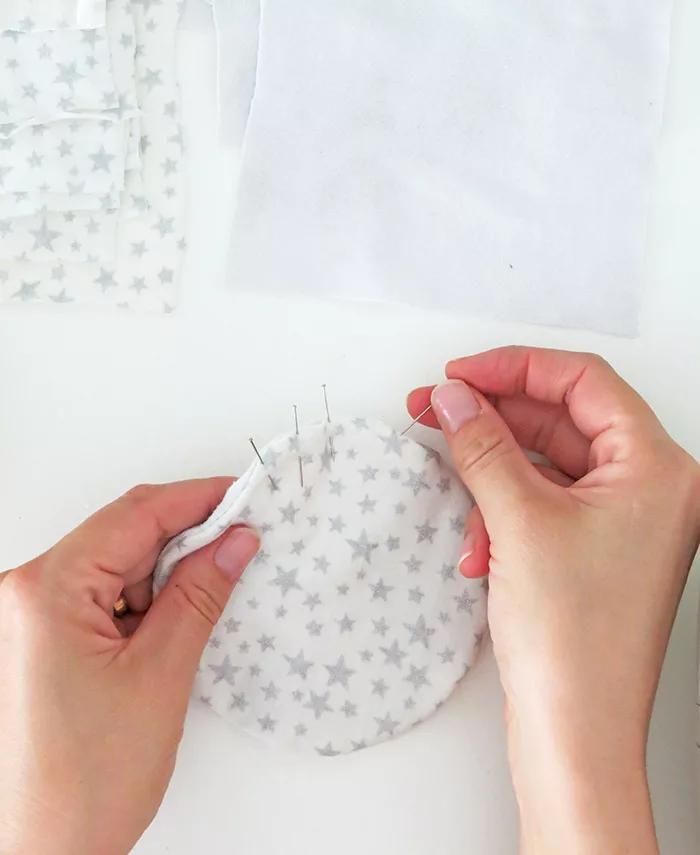 Fold the sides along the opening through inside and pin.
Make a top seam all around the pad and 1/4 inches from the edge.
And done, repeat as many times as you need.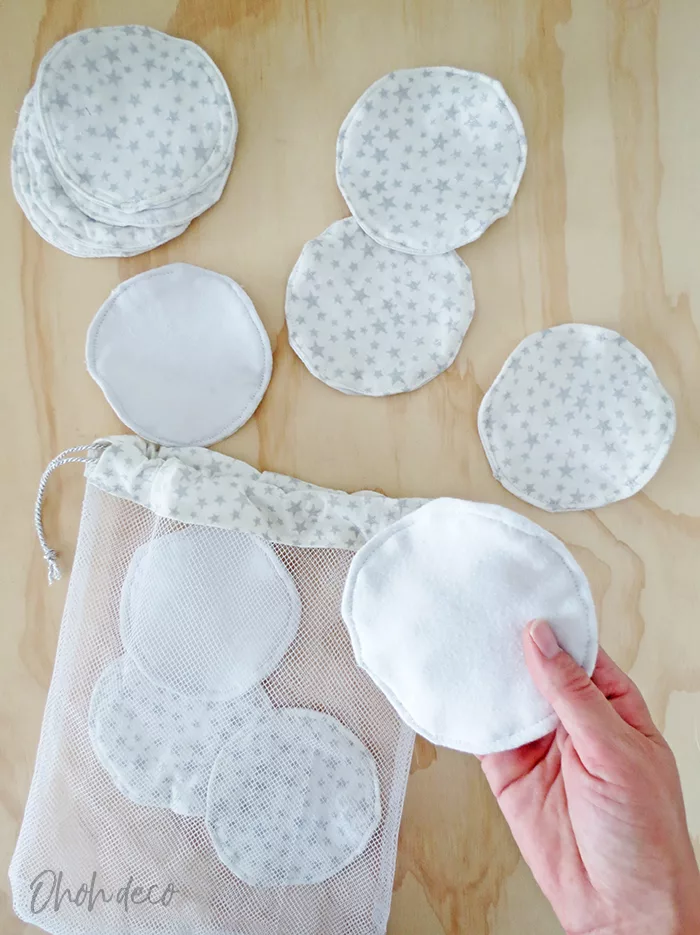 Look at this nice handmade reusable makeup remover pads!
RELATED: Christmas skirt sewing pattern
RELATED: DIY wall organizer
Washing reusable makeup pads
I also sew a mesh laundry bag, where I throw the pads after using them.
I put the bag in the washing machine with light-colored clothes and wash them on a warm wash.
If some makeup stain remains I let them soak overnight in water and soap. It's better to not use bleach or fabric softener.
Using a mesh bag makes things easier, I don't have to dig into the laundry pile to find the clean pads.
If you want to sew a netting bag, you can follow my tutorial to Sew a reusable fabric bag.
I also made a video to help you sew this easy project. Watch tutorial to make DIY Reusable make-up remover pads on my youtube channel.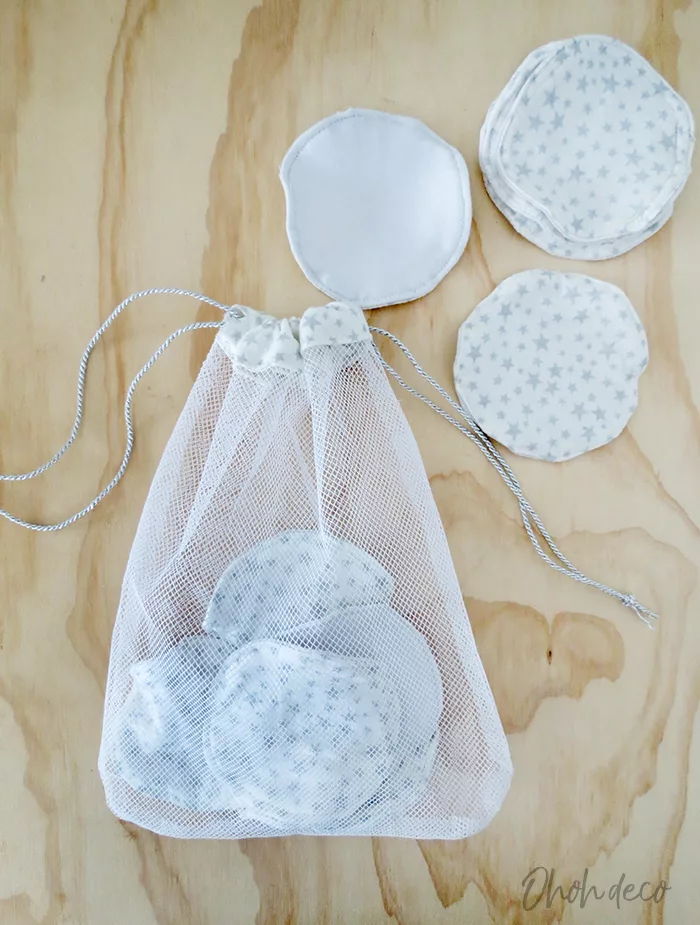 How to use reusable makeup wipes
Reusable cotton pads absorb more makeup remover than disposable ones. So, to avoid wasting the product, I first pass the pad under the water and wring it out. Then put the product on the wet pad.
It works great and helps to prevent the fabric from absorbing all your makeup remover. You then pass the pad on your face to remove your makeup.
Making pads is very easy. It's also a great gift, especially if you give them in a nice DIY fabric basket.
I love to see what you make with my tutorials, so don't hesitate to share your make in comments.
Tell me, would you give a try to use reusable remover pads? How many will you make?
If you want to make a change and live in a more sustainable way, you can have a look at my post Replace disposable products for reusable ones.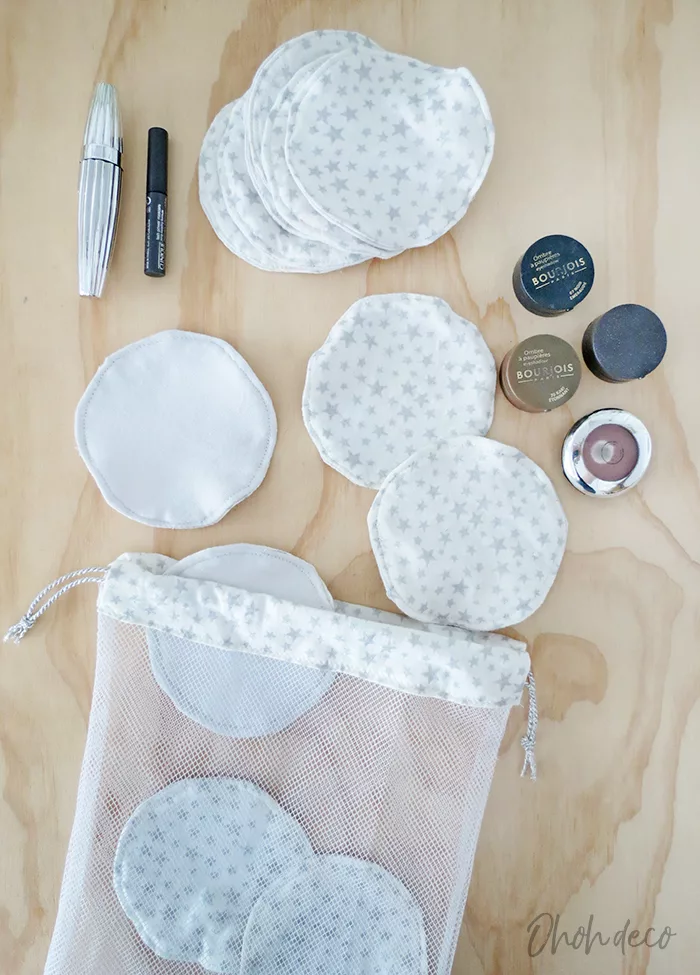 Looking for more sewing ideas?
You will find all the tutorials featured in this video on my Best off-page.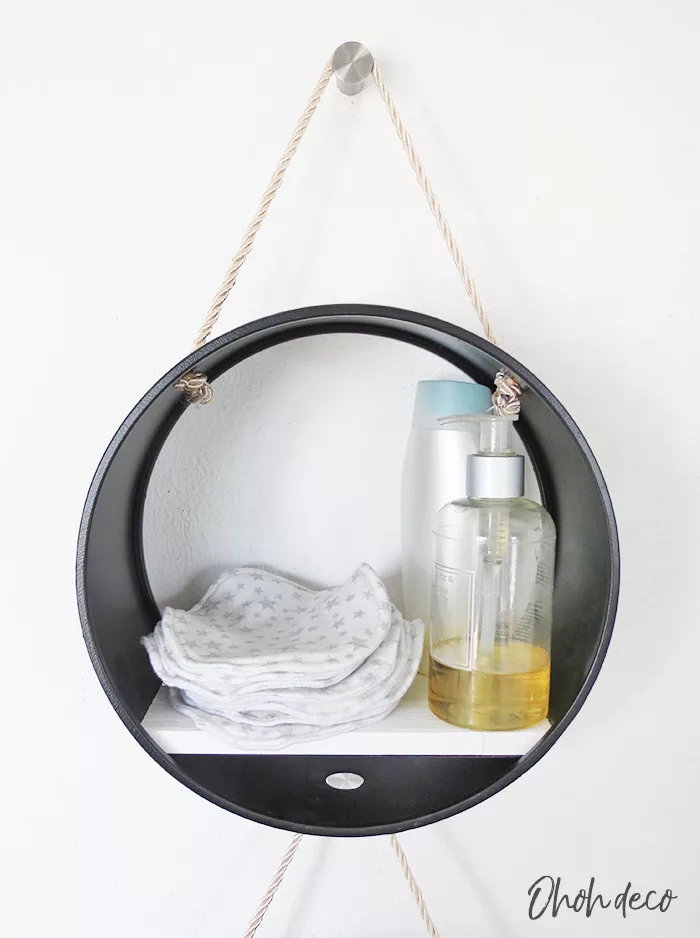 Want to remember this? Save these Reusable makeup remover pads in your favorite Pinterest board!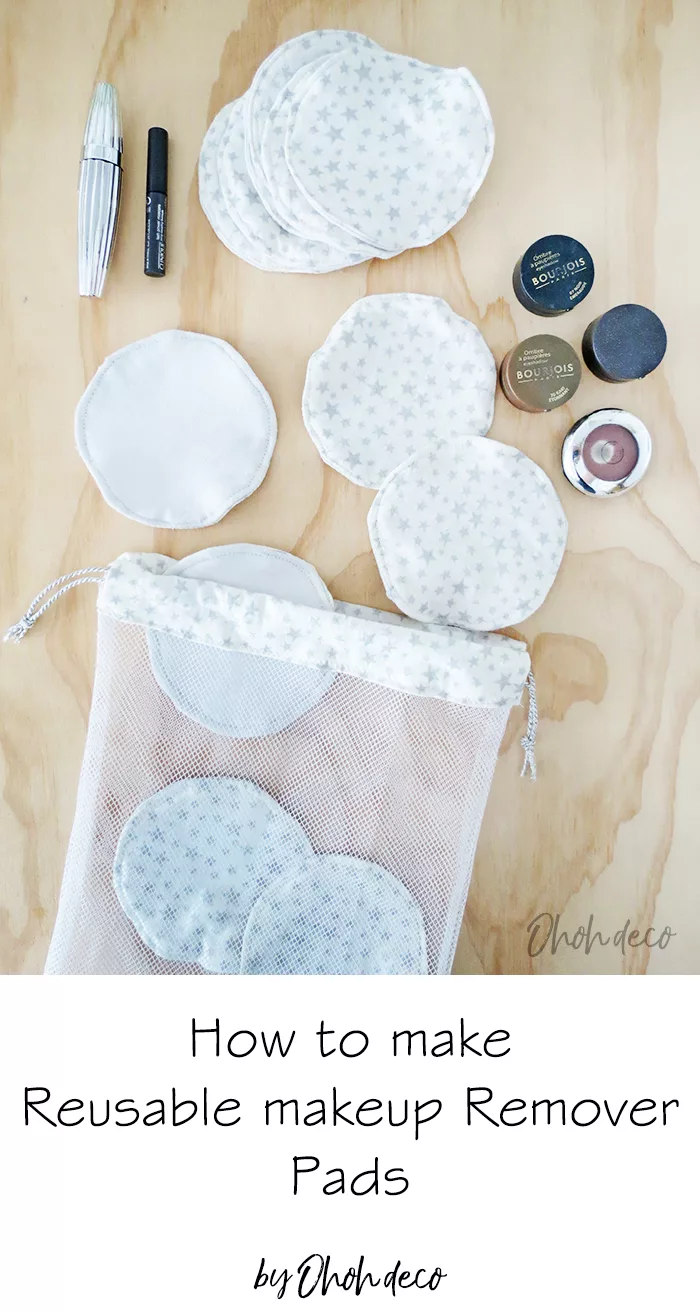 Amaryllis