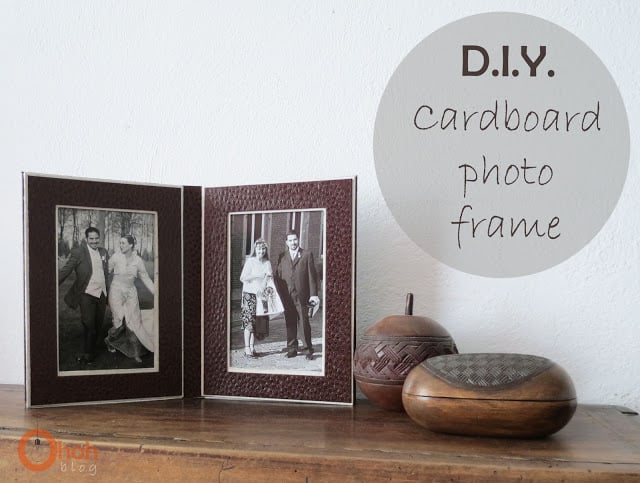 It's been awhile since I made something with cardboard, I almost forgot it was soo nice and fast!
And like father's day is coming it was the perfect opportunity to do something. It tooks me about two hours to realize this project. I'm gonna put picture of my two kids in it as a father day's present!
So you gonna need:
Cardboard (2mm and 0.5mm thickness), 2 different papers (I used brown Skyvertex and beige tissue paper), white glue, paint brush, pencil, equerre, cutter, and scissors.
[AdSense-A]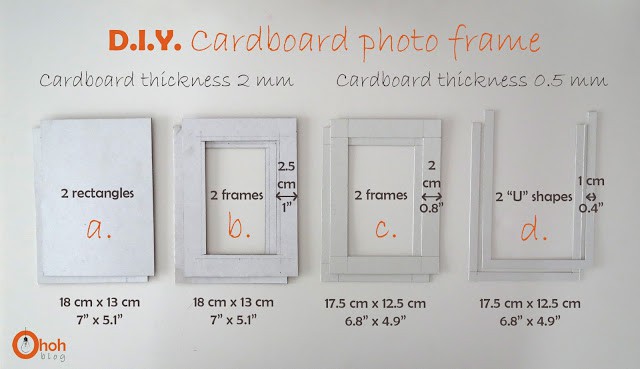 Here are pieces you gonna cut in cardboard, A/B in 2mm and C/D in 0.5 mm cardborad.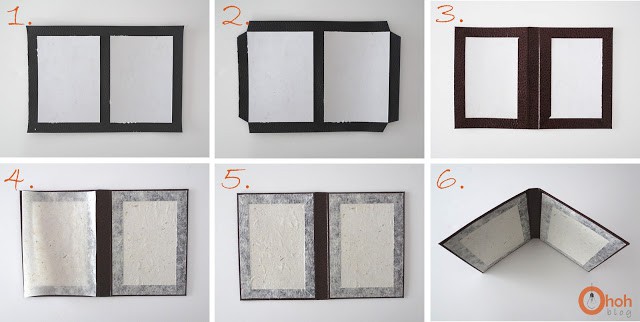 1. Glue A pieces on wrong side skyvertex paper, rectangles must be parallel with a 0.8″ (2 cm) space between .them. Paper should exceed rectangles around 0.8″ (2 cm)
2. Cut paper angles.
3. Fold paper and glue on cardboard. Cut an extra piece of paper and gue it on the center, to fill the gap between rectangles. You make the hinge to fold your photo frame.
4. Cut 2 rectangles on beige paper, 7″ x 5.1″ (13cm x 18 cm)
5. Glue them on the inside.
6. What you must have at this point, the back of your photo frames.
To glue, I spread white glue with a brush and then I flatten the paper by hand.

[AdSense-B]
7. Glue D pieces on back of B pieces
8. Cut 2 rectangles on beige paper and glue on the front.
9. Cut angles and center. Fold and glue on the back. You must have 2 beige frames.

10. Glue brown rectangle paper on C pieces (wrong side together), and cut angles on paper.
11. Fold and glue paper. You must have 2 brown frames.
12. You gonna glue the three pieces together.
First glue the beige frames on the back part, one on each side, leaving free the hinge in the middle.
Then glue brown frame on top of beige frame.
To be sure that all the parts are well glued together you can put them under a pile of book (or something heavy) to press until glue dries.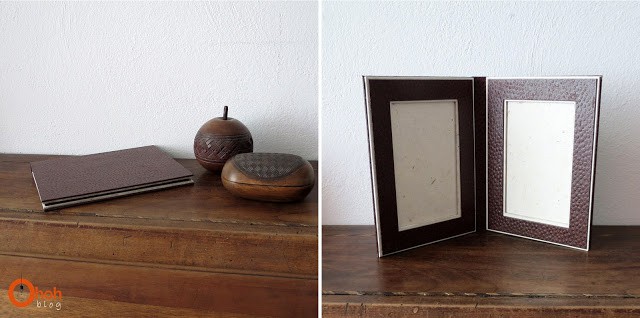 Et voila! Folded and Opened!
If you want to do more cardboard stuff or if you look for nice paper, material and tutorial take a look at L'éclat de verre. You can also check my other cardboard projects: toys and craft supplies organization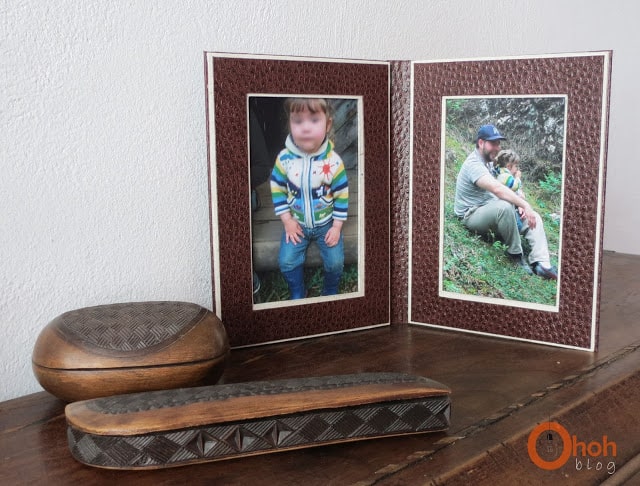 I kind of ruined the surprise showing the gift on the blog before the day … but with luck he will not even notice!
So tell me, what did you plan for father's day?
[AdSense-C]
You will find all the tutorials featured in the video on my "Best DIY" page.
You will find all the tutorials featured in the video on my "Best DIY" page. Amaryllis