Looking for an easy DIY valentine's day gift? I have what you are looking for with these cute heart-shaped photo frame.
[ This post probably contains affiliates links, our full disclosure policy is really boring, but you can read it HERE ]
These paper frames are simple to make and are the perfect display for your favorite picture.
You first have to download and print the template (available in the shop).
Cut, fold, and glue the shapes to make a cute heart-shaped self-standing frame.
It takes about 10 minutes to make the frame, a very simple paper DIY as you can see.
Slide your favorite photo into the frame, the heart shape will make it very special, and done!
RELATED: Heart Wreath DIY
RELATED: Easy to make 3D Paper house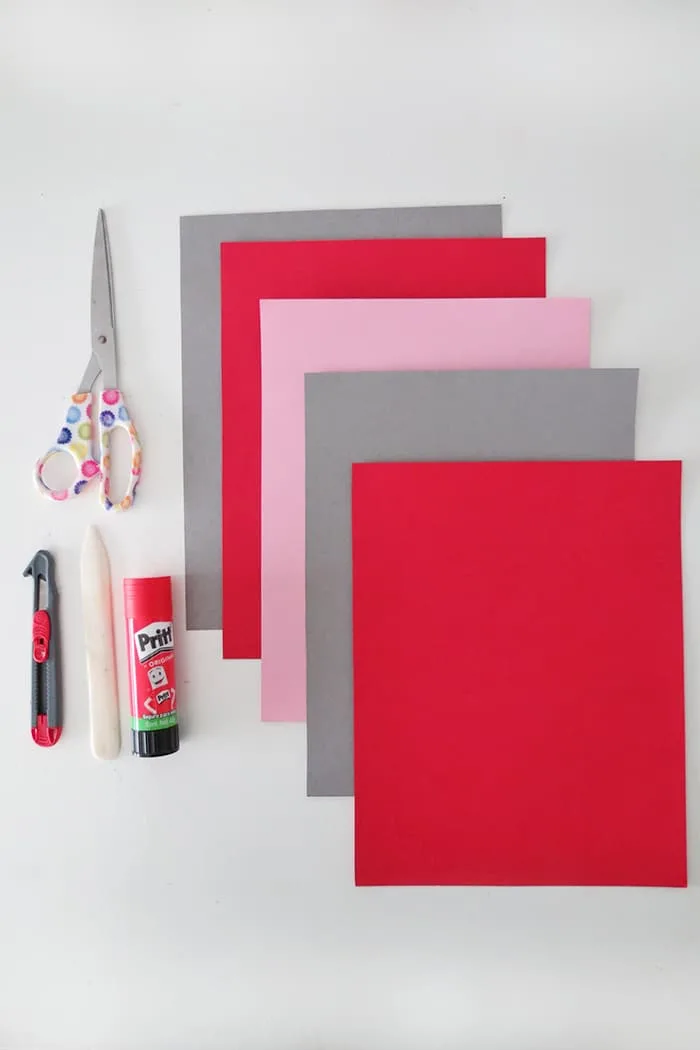 How to make photo frame with paper
You only need a few supplies to make this DIY valentine gift
The heart-shaped frame templates come in two sizes and are available in the shop as instant download. Get them and start crafting now!

To craft nice and sturdy frames I suggest working with cardstock paper. You can find nice color set online. I especially like this one and this other.
The bone folder is an optional tool. I like to use it as it helps to make nice and clean paper crease. It only cost a few dollars, so if you like making paper crafts is a smart investment to make.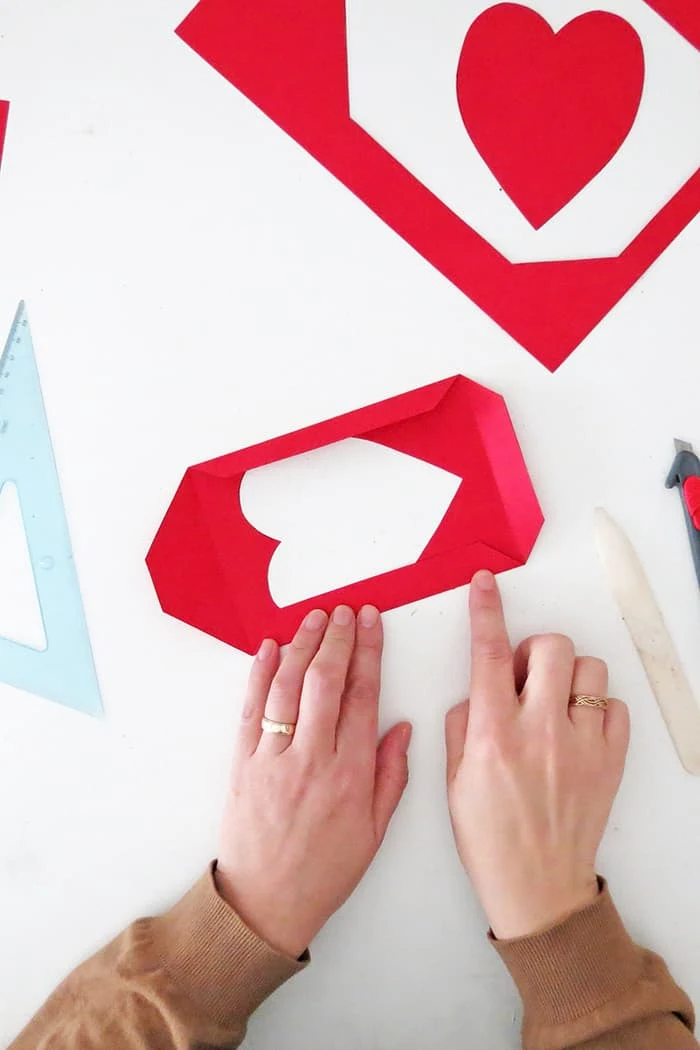 This DIY is super easy to make. Download and print the template. Take the front piece of the frame.
Cut the shape following the straight lines and fold following the dotted lines.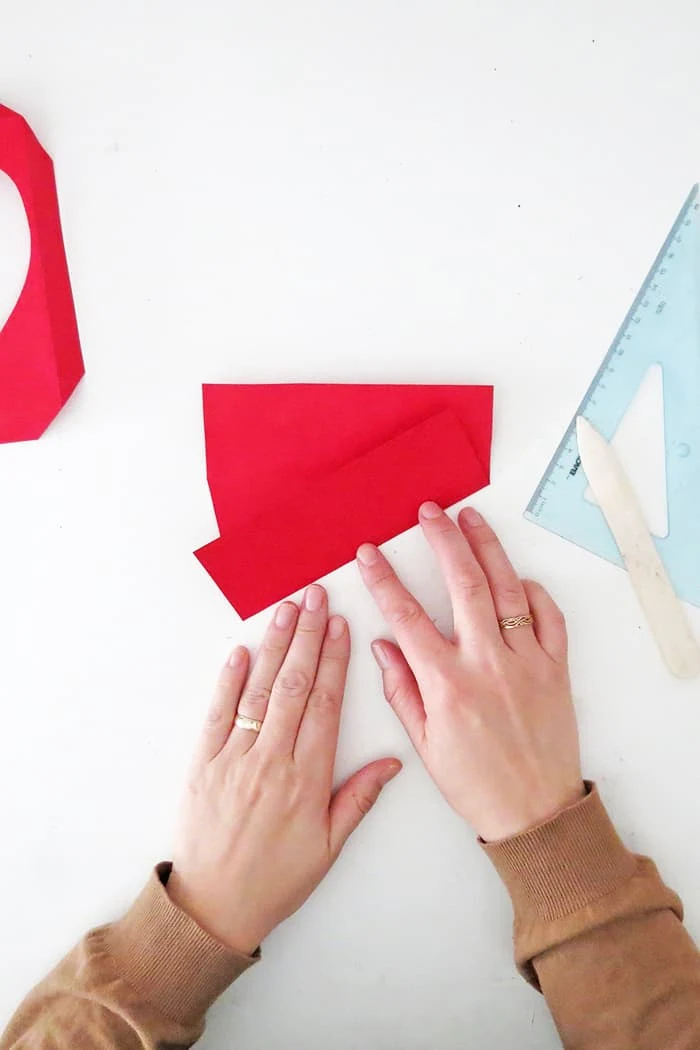 Take the back shape, cut following the lines, and fold following the dotted lines.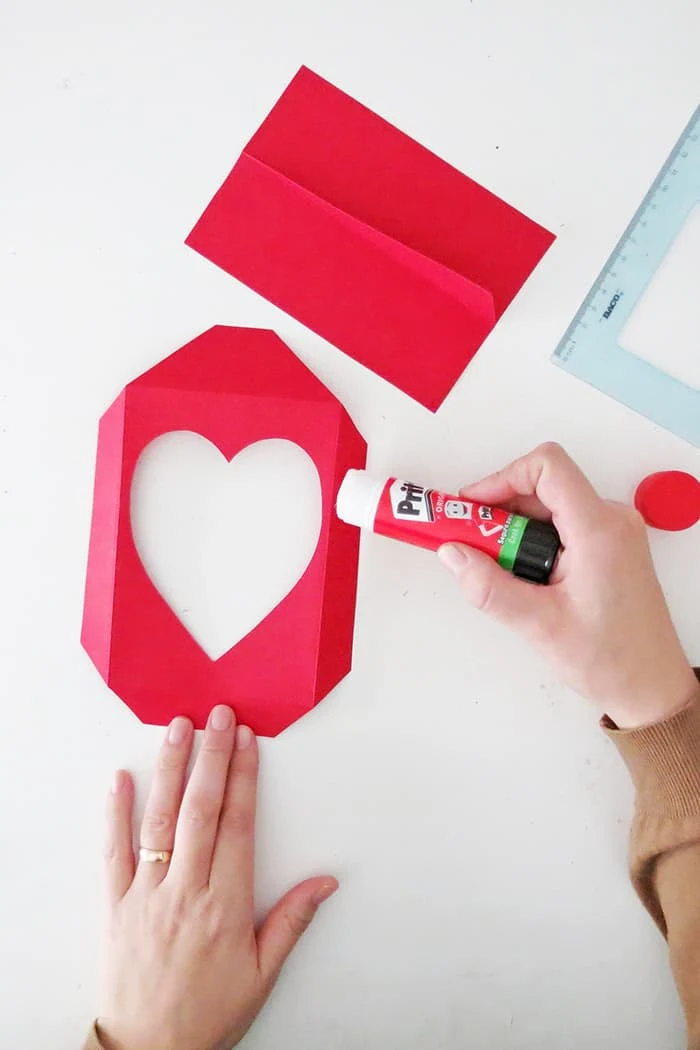 Add some glue over the flaps. Align the front and the back pieces of the frame and glue them together.
Slide your favorite picture in the frame, and done! Enjoy!
The templates include a detailed tutorial and an easy-to-follow video tutorial to help you create your paper photo frames in no-time.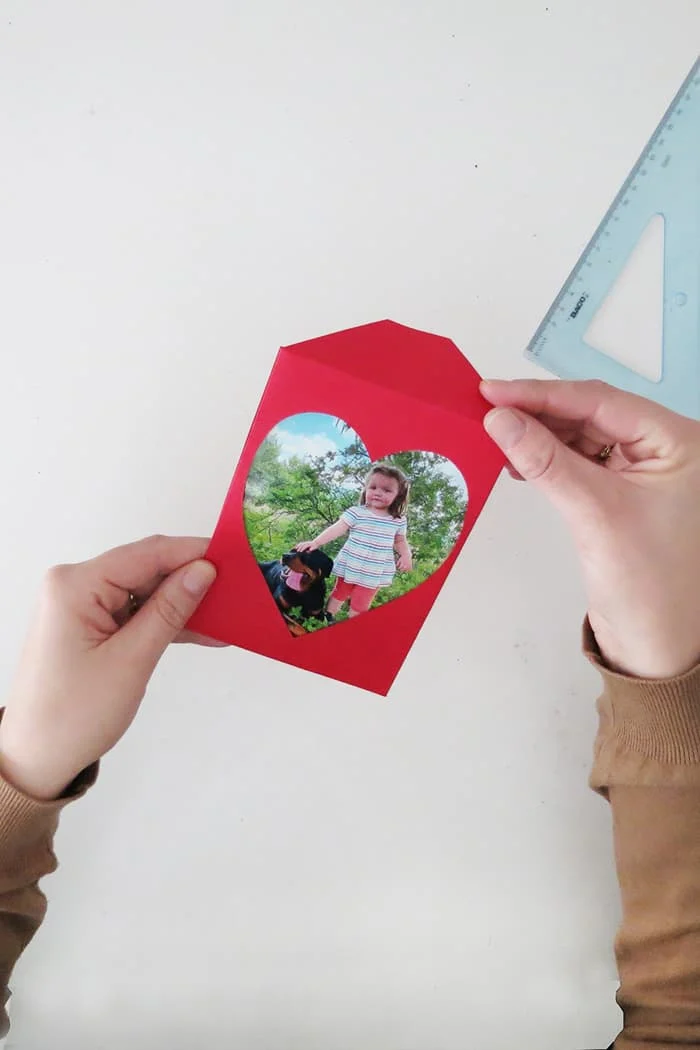 To create this papercraft, I especially thought about this weird time we are living in right now (will it ever end?).
Most of us can't see or hug our loving ones and it's hard.
This heart-shaped frame is super easy to gift! You can slide in an envelope and mail it to your loving one.
Or, if you live nearby, you can drop it in the mailbox or slide it in under the door.
It's also a great Valentine's day gift to make with children.
Teens can easily make their own heart frame and the kiddos can be involved by customizing the frame with sharpie and stickers.
If you are lucky enough to see your friends and family on Valentine's day, you can use the frame as a gift topper too.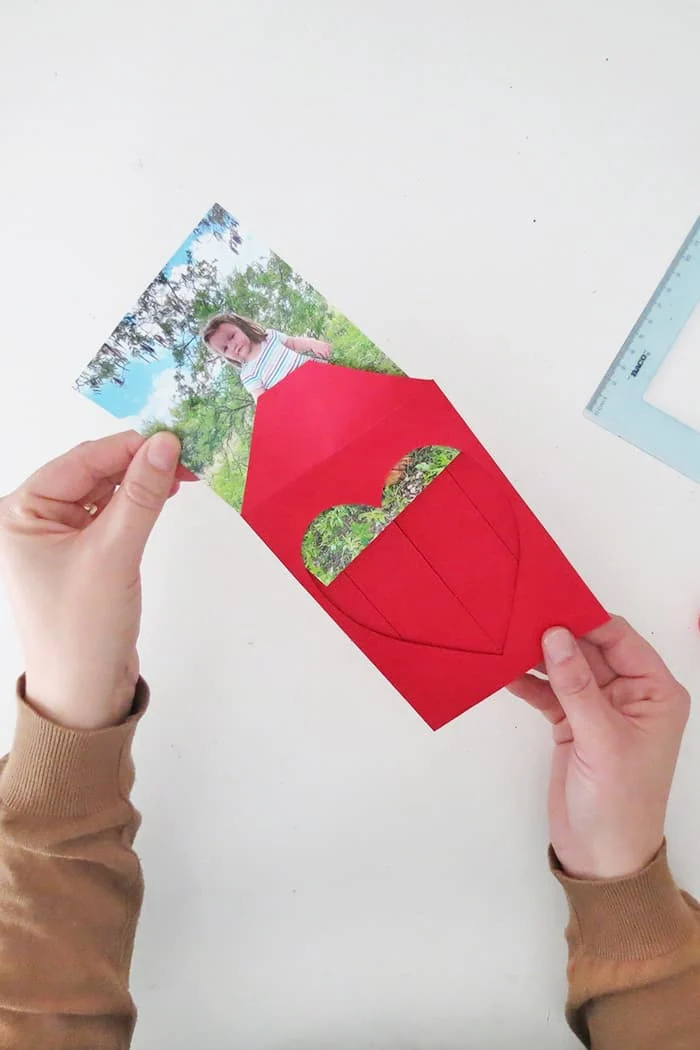 You can buy the frame templates in the shop.
There are two frame sizes available, one for standard photos of 4×6 in. (10×15 cm) and one for small pictures of 2 1/2 x 3 1/5 in. (6×9 cm).

Have a look at the video to see what the Paper photo frame look like.
Join Ohoh deco on Youtube and be the first to find out about the new DIY and crafts ideas.
I like looking at printed pictures. I know we all have photos on our phones or tablets, but I realize I don't look at them very often.
I find it very nice to print photos on paper and have them here and there in the house.
It's super easy to do and it only costs a few cents, I have to do it more often.
If you need to print some photos to put in your paper frames, you can do it here in seconds.
RELATED: 60+ Free printables for Valentine's day
RELATED: DIY Cardboard photo frame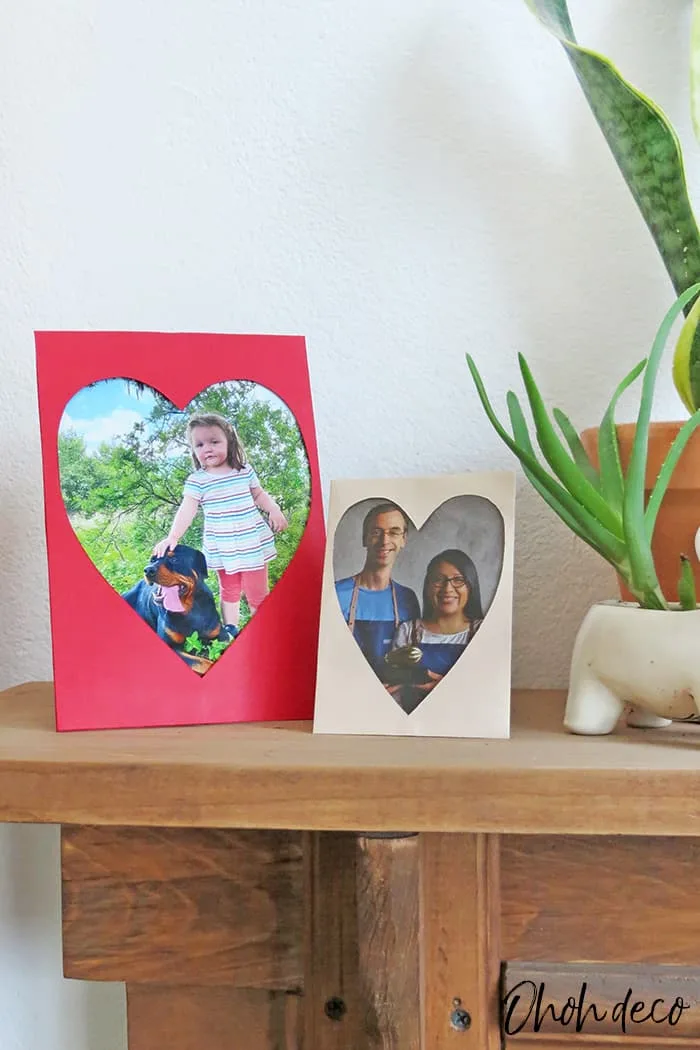 I hope you will enjoy making this easy Valentine's day frame, and most important that your loving ones will enjoy receiving it!
Tell me? To whom would you like to send or gift this paper frame?
Would you like to make the paper frame red or pink? Or do you rather want to try other colors?
I will make some for my parents and in-laws. It's always a hit to give grand-children pictures.
Get the templates and start making your heart photo frames!

Sending you all the good vibes, stay safe, and have fun crafting!
Want to remember it? Save this Paper photo frame in your favorite Pinterest board.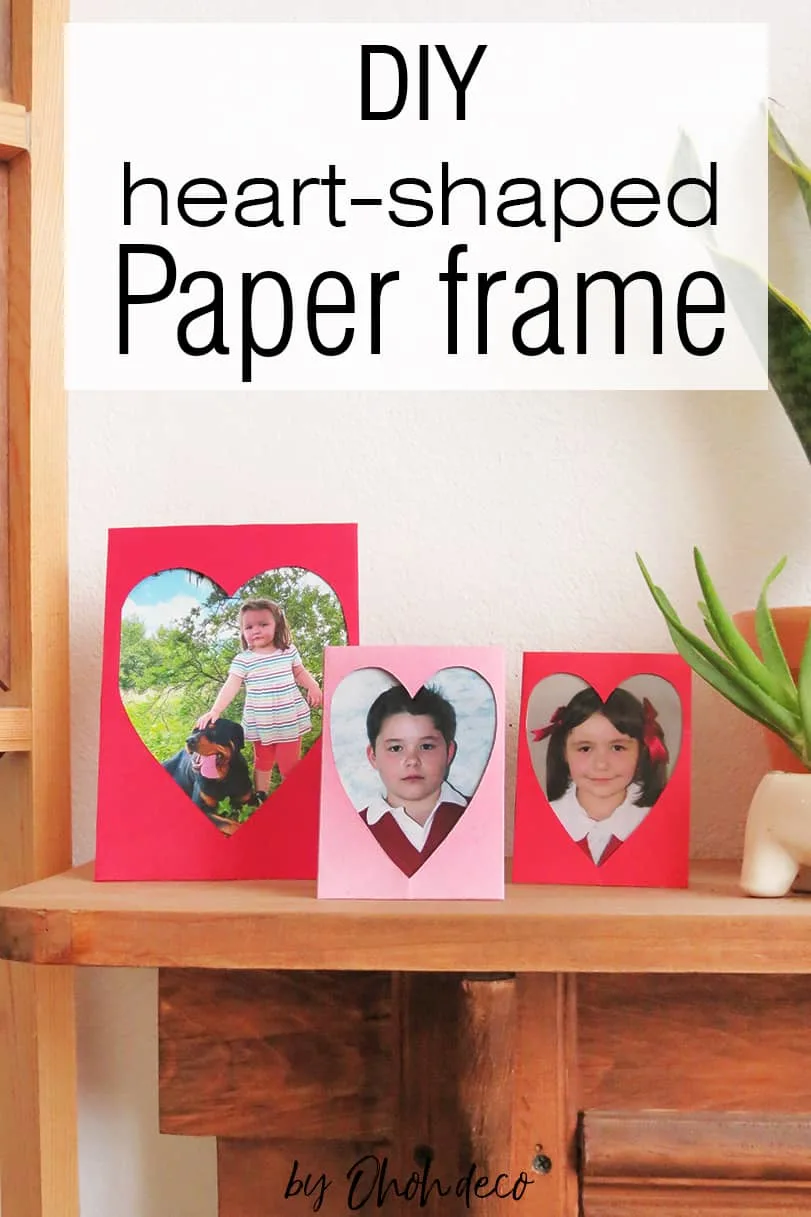 You will find all the tutorials featured in the video on
my "Best DIY" page
. Amaryllis