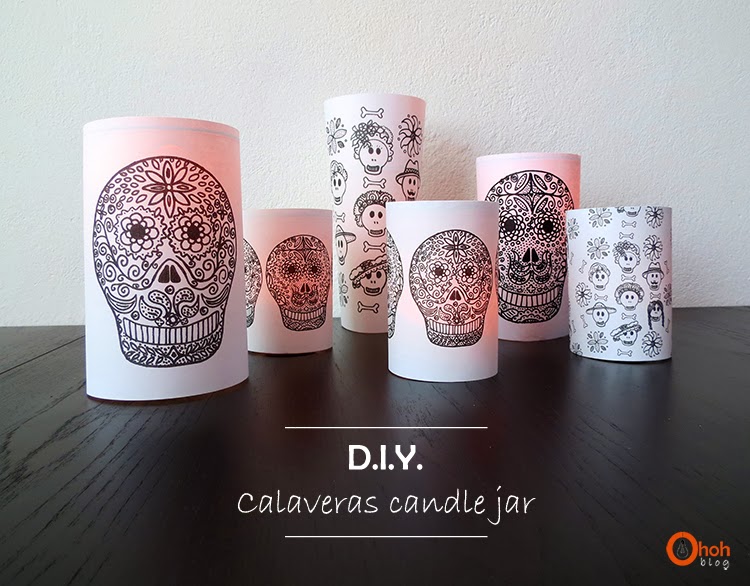 Halloween is coming … so some decoration was needed! I think the Mexican decorations for "el dia de los muertos" are beautiful. It's where I did get the inspiration to make these lanterns. Feel free to add color or to use colored paper
Halloween se acerca … por lo que una pequeña decoración es un deber! Creo que las decoraciones mexicanas para "El Día de los muertos" son hermosas. Es donde encontré la inspiracion para hacer estas linternas. Siéntase libre de iluminar o usar papel de color!
Halloween arrive…donc une petite déco s'impose! Je trouve que les décorations mexicaines pour "el dia de los muertos" sont magnifiques. Je m'en suis donc inspirée pour faire ces photophores. N'hésitez pas a colorier ou a employer des papiers de couleurs!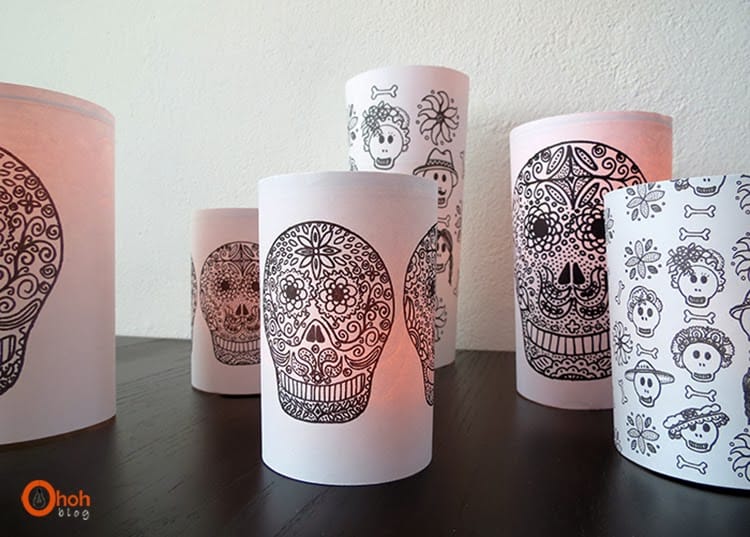 How to make a sugar skull votive for Halloween
Supplies you will need to make this easy Halloween craft:
The FREE leaves template is available in my resource library along with a load of other great prints and patterns. All you need to do is fill out the form and check your inbox for a welcome email with the password in. Click here to get in >>>> FREE LIBRARY ACCESS
For this DIY to be successful, it is preferable to use glasses or jars with a vertical side,
like these ones
or
those there
.
Avoid conical and overly flared shapes.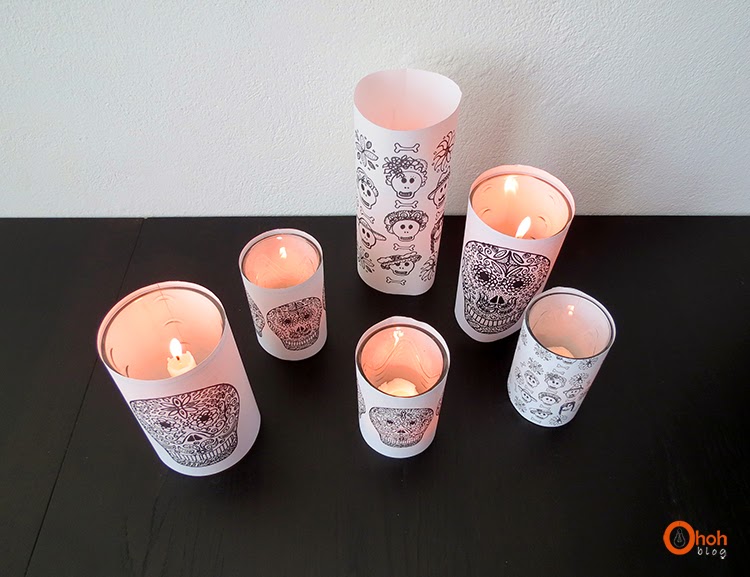 You just have to print the models, cut them to the right size. Wrap the sheet around the glass or the jar and hold with a piece of tape on the back. Put a LED tea light inside, and voila!
Sólo tienen que imprimir los modelos, recortar los a la medida y pegarlos alrededor de un vaso. Pongan una vela adentro, y listo!
Vous avez juste à imprimer les modèles, à les recouper à la bonne dimension et à les coller autour d'un verre. Mettez une bougie à l'intérieur, et voila!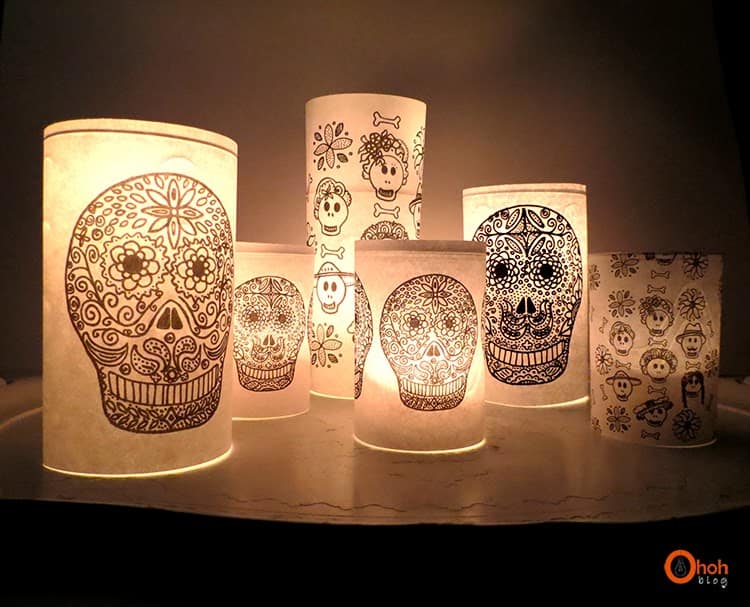 I choose to print the sugar skull pattern on white paper, but it will also look very nice on color sheets,
these colors
work great for Halloween.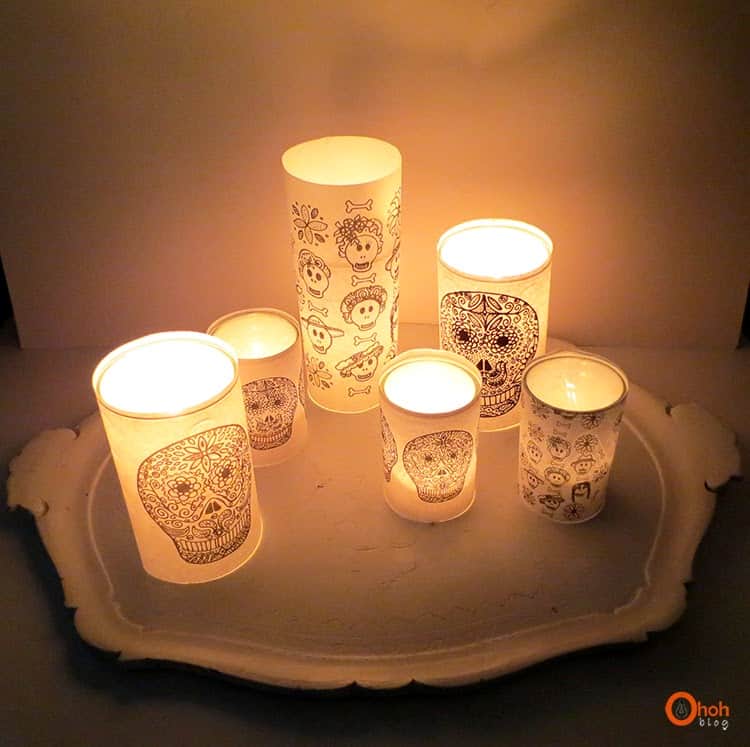 Click on the link below to downlod the printables
Los modelos a imprimir estan aqui / les modèles à imprimer sont ici: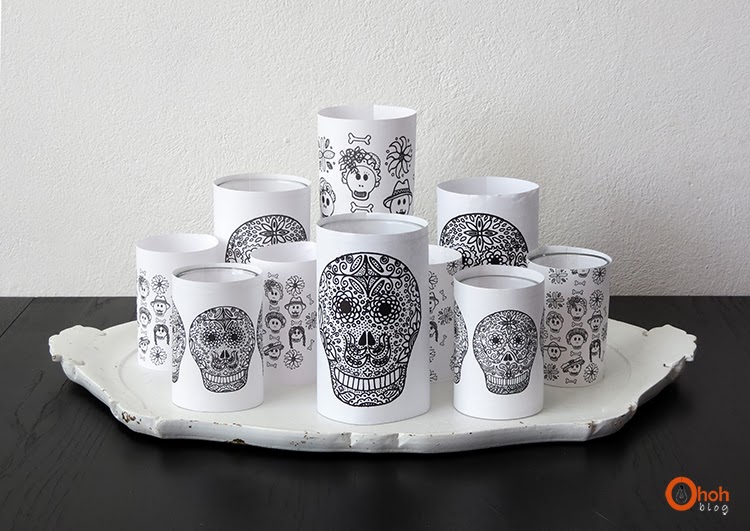 Get this other printable to make a stunning Calavera skull garland!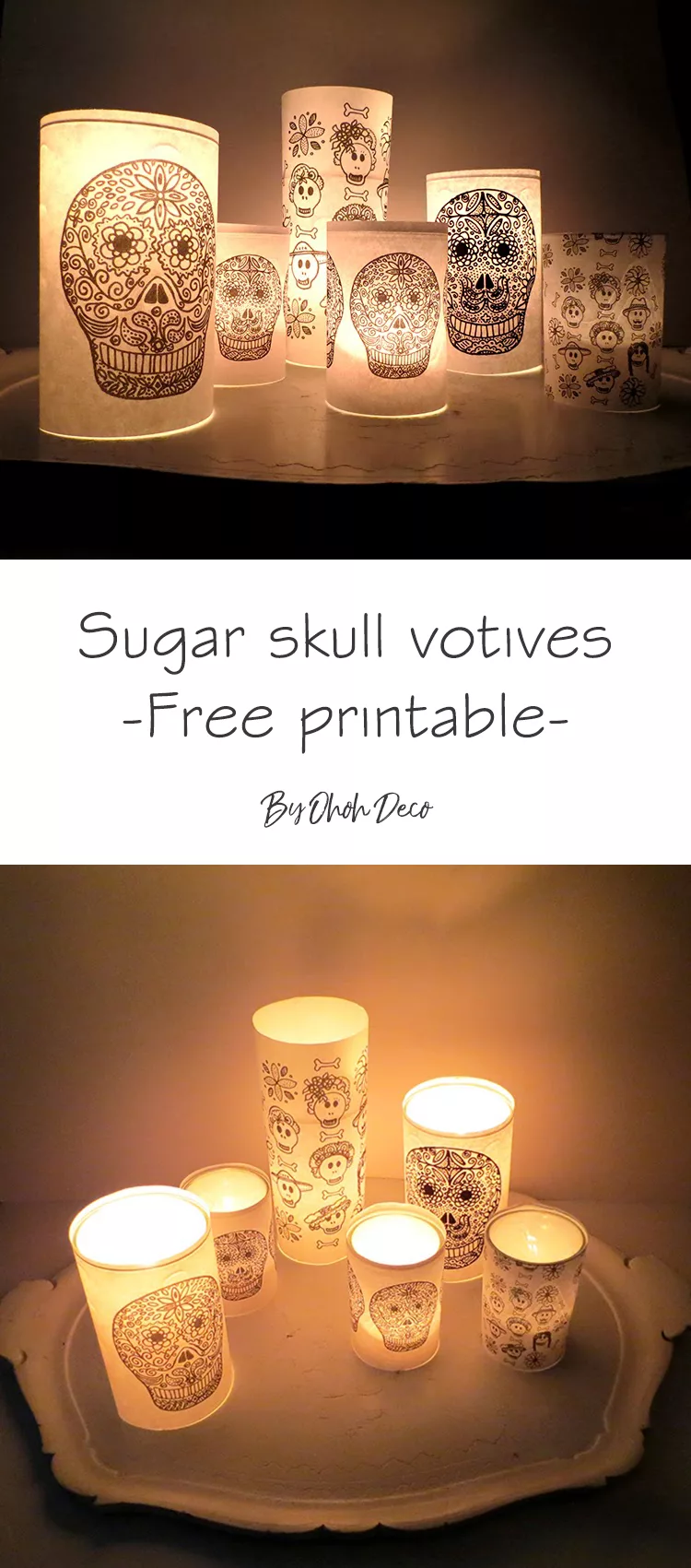 Amaryllis