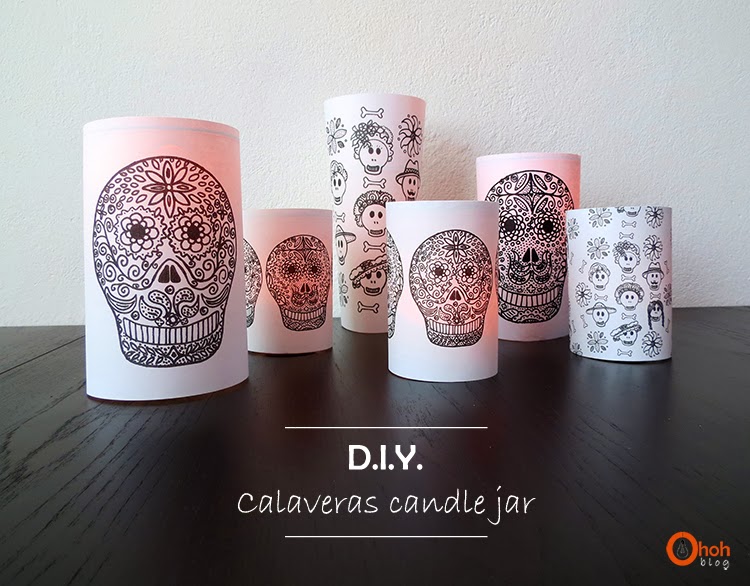 Halloween is coming … so some decoration was needed! I think the Mexican decorations for "el dia de los muertos" are beautiful. It's where I did get the inspiration to make these lanterns. Feel free to ad color or to use colored paper
Halloween se acerca … por lo que una pequeña decoración es un deber! Creo que las decoraciones mexicanas para "El Día de los muertos" son hermosas. Es donde encontré la inspiracion para hacer estas linternas. Siéntase libre de iluminar o usar papel de color!
Halloween arrive…donc une petite déco s'impose! Je trouve que les décorations mexicaines pour "el dia de los muertos" sont magnifiques. Je m'en suis donc inspirée pour faire ces photophores. N'hésitez pas a colorier ou a employer des papiers de couleurs!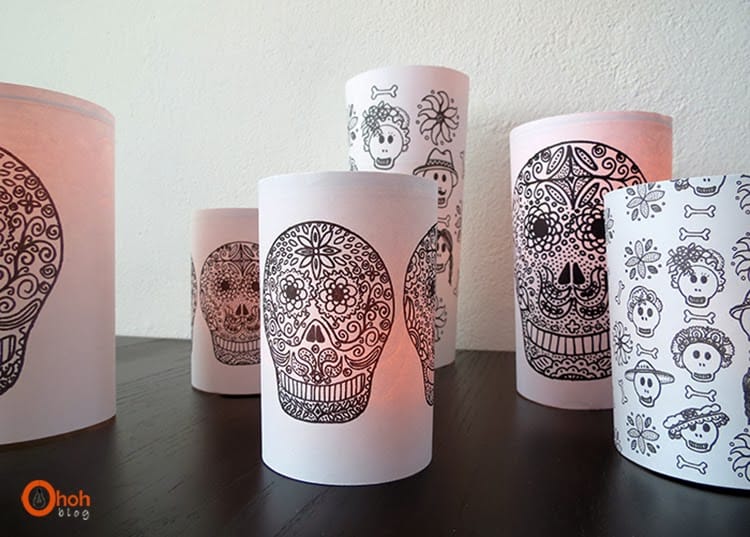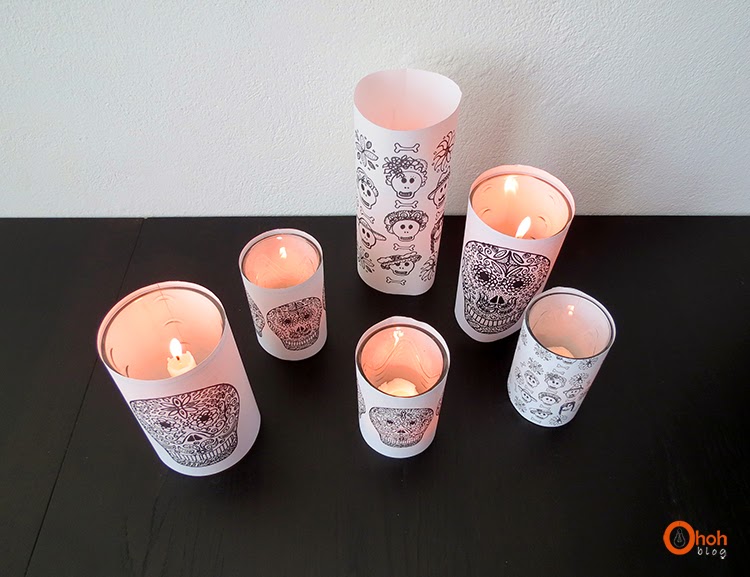 You just have to print the models, cut them to the right size and to stick around a glass or jar. Put a candle inside, and voila!
Sólo tienen que imprimir los modelos, recortar los a la medida y pegarlos alrededor de un vaso. Pongan una vela adentro, y listo!
Vous avez juste à imprimer les modèles, à les recouper à la bonne dimension et à les coller autour d'un verre. Mettez une bougie à l'intérieur, et voila!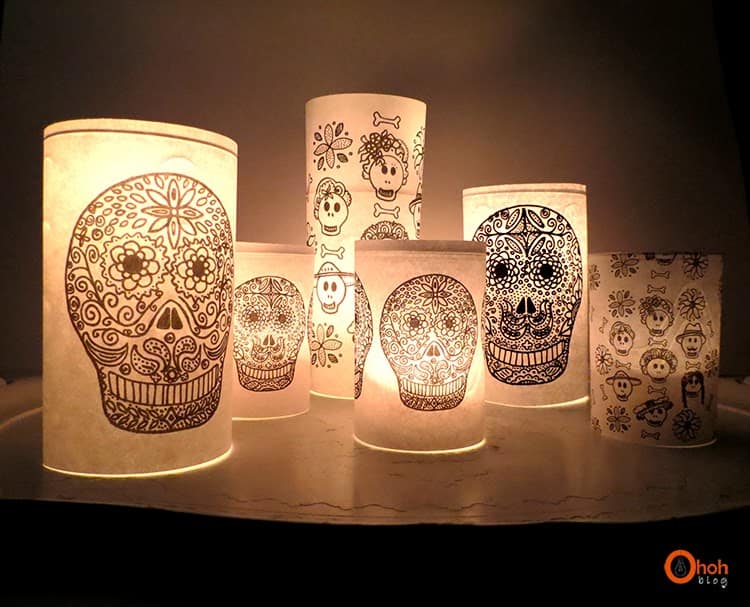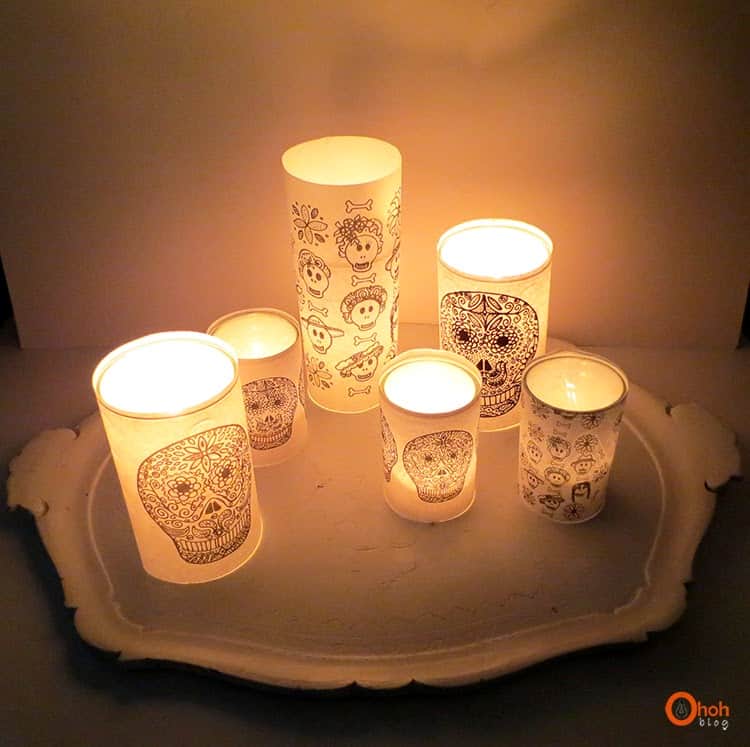 Printable are here / Los modelos a imprimir estan aqui / les modèles à imprimer sont ici: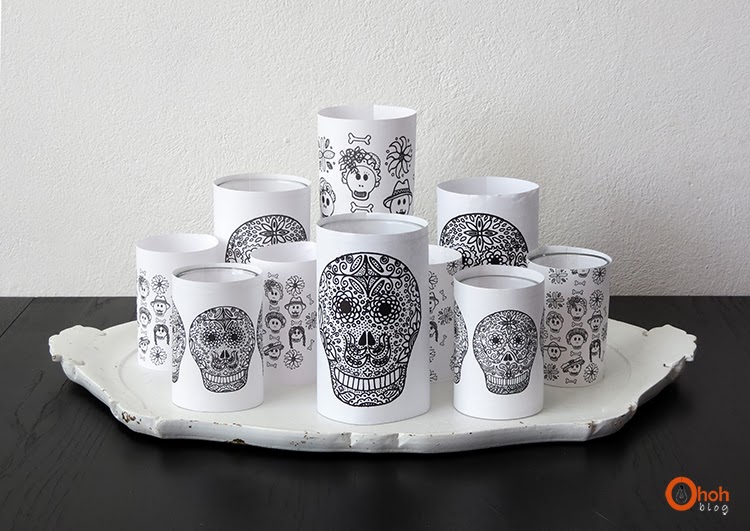 Get this other printable to make a stunning Calavera skull garland!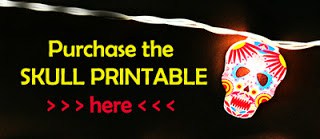 Amaryllis