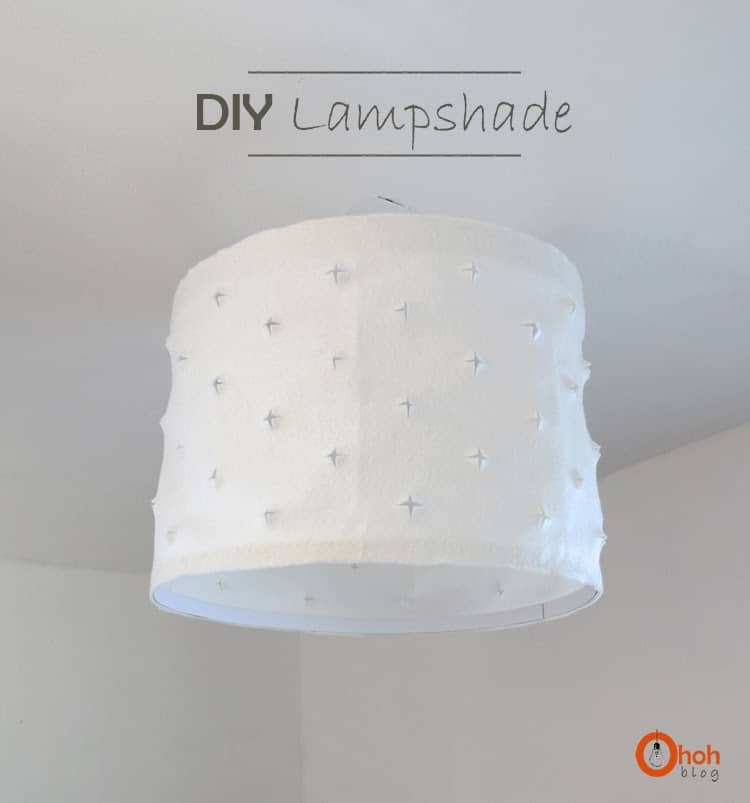 Latest creation: a big lampshade, made on the same way as this one but in an XXL version with a diameter of 24″ . Initially it was to be in the nighthall, but in the end he found his place in the game room
Última creación: una pantalla grande, hecho sobre el mismo principio que este, pero en su versión XXL con un diámetro de 60 cm. Inicialmente era para el vestibulo, pero finalmente encontró su lugar en la sala de juegos.
Dernière création: un grand abat jour, réalisé sur le même principe que celui-ci mais en version XXL avec un diamètre de 60 cm. Au départ il devait être dans le hall de nuit, mais finalement il a trouvé sa place dans la salle de jeu.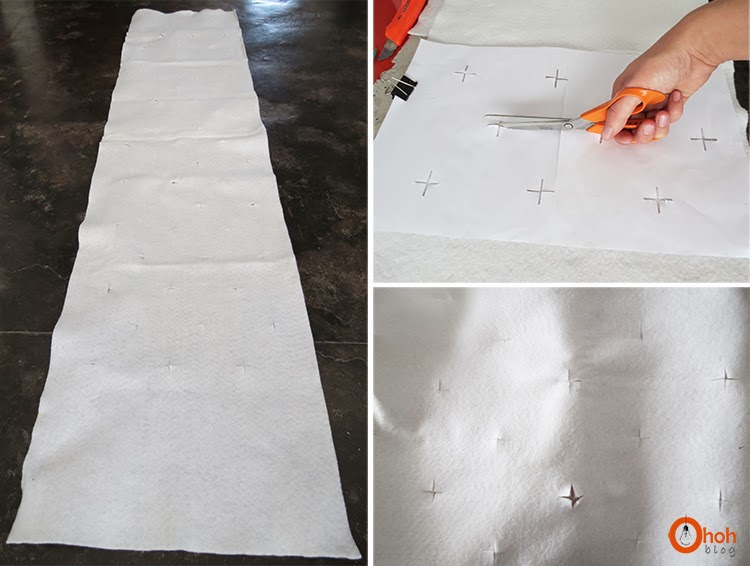 The full tutorial is here. The difference is that I used felt for the lampshade. Once the structure with plastic bottle and sticks (24″) is made, cut a piece of felt 18″ x 75″ (sew several pieces together if necessary). For a decorative effect, I cut small slits in a cross shape.
El tutorial completo está aquí. La diferencia es que he usado fieltro para hace la pantalla. Una vez realizada la estructura con botella de plástico y palos (de 60 cm), corte un pedazo de fieltro de 45 cm x 190 cm (coser varias piezas juntas si es necesario). Para obtener un efecto decorativo, corté pequeñas ranuras en forma de cruz.
Le tutoriel complet est ici. La différence est que j'ai employé du feutre pour faire l'abat-jour. Une fois que la structure avec la bouteille plastique et les bâtons (de 60 cm) est faite, il faut couper un morceau de feutre de 45 cm x 190 cm (coudre plusieurs pièces ensemble si nécessaire). Pour un effet déco, j'ai découpé des petites entailles en forme de croix.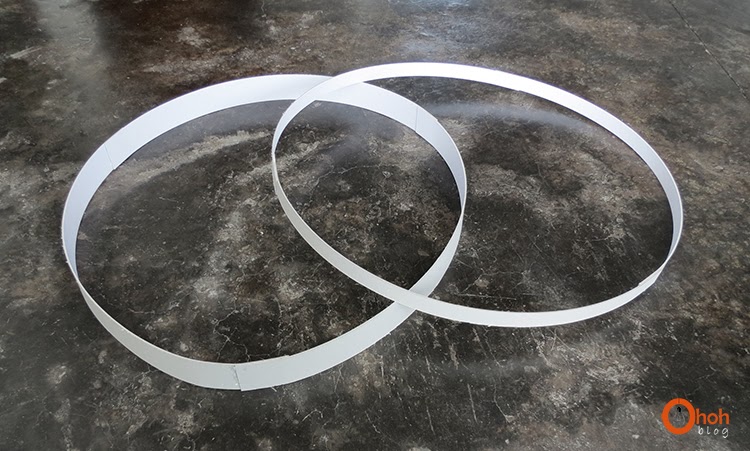 Instead of having a cardboard lampshade, you should cut two rings. As the diameter is big, you must glue several pieces together . I used 1mm thick cardboard. The finished rings dimensions are 2″ x 74″ (for the top) and 1.2″ x 74″ (for down). Don't forget to leave margin to glue all the strips together.
En lugar de tener una pantalla de carton, deben cortar dos anillos. Como el diámetro es muy grande, tienen que pegar varias tiras juntas. He utilizado un cartón de 1 mm de espesor. Las dimensiones finales de los anillos son 5 cm x 188 cm (para arriba) y 3 cm x 188 cm (para abajo). No olvidan de dejar espacio para poder pegar las differentes tiras juntas.

Au lieu d'avoir un abat jour complet en carton, il faut découper deux anneaux. Comme le diamètre est assez grand, il faut coller plusieurs bandes ensemble. J'ai employé du carton de 1mm d'épaisseur. Les dimensions finies sont 5cm x 188 cm (pour le haut) et 3 cm x 188 cm (pour le bas). n'oubliez pas de prévoir une marge pour pouvoir coller les différentes bandes ensemble.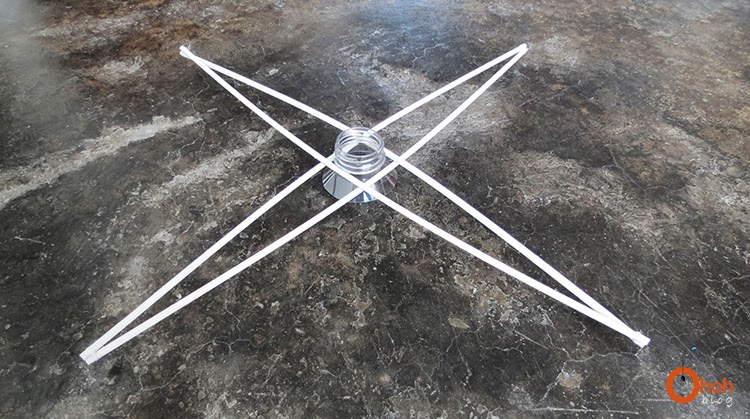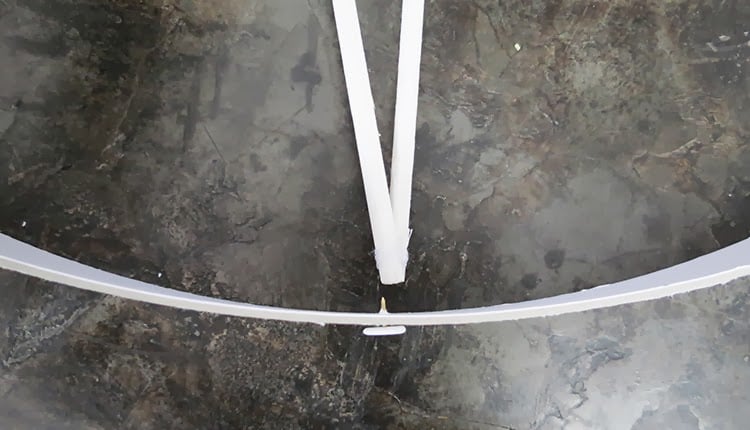 Attach the 5 cm ring with the structure using glue and pins. Glue the felt to the cardboard ring.
Amaran el anillo de 5 cm y la estructura con pegamento y clavijas. Pegue el fieltro al anillo de cartón.
Fixer l'anneau de 5 cm à la structure avec de la colle et des punaises. Coller le feutre sur l'anneau en carton.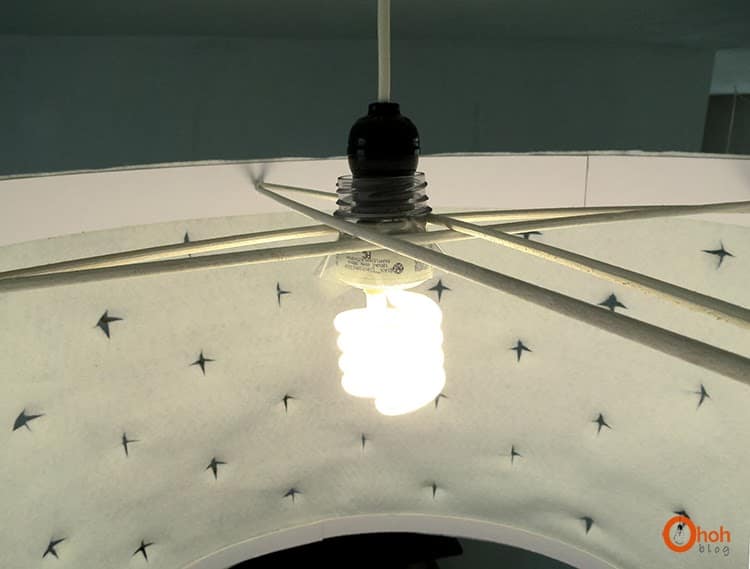 Hang the lampshade (I know it's not finished but it's easier that way). Glue the cardboard ring on the lower part of the felt. And voila, now it's over!
Cuelgue la lámpara (ya sé que no está terminado, pero es más fácil de esa manera). Pegue el anillo de cartón en la parte inferior del fieltro. Y listo, ahora se acabó!

Suspendre le lustre (je sais c'est pas fini mais c'est plus facile comme ça). Coller l'anneau en carton sur la partie inférieur du feutre. Et voila, maintenant c'est terminé!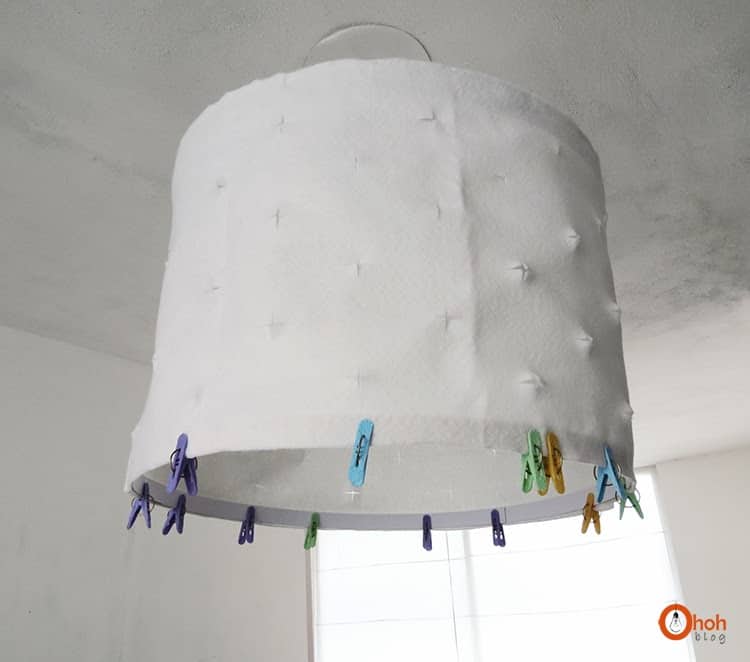 Et voila!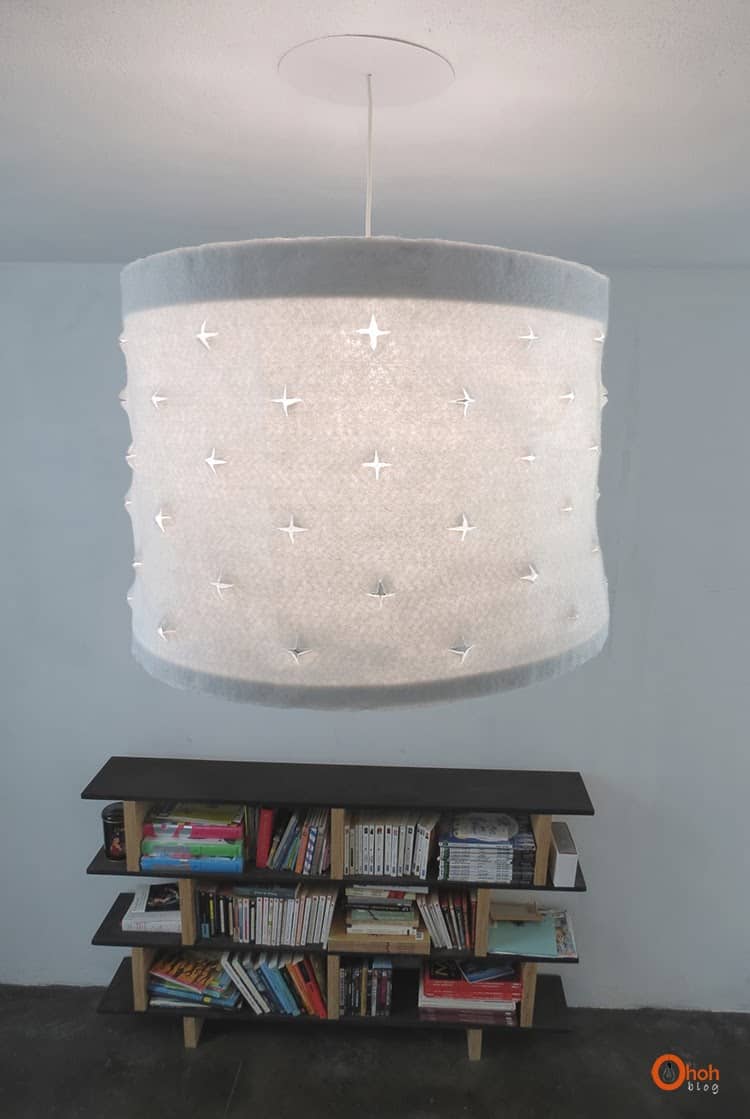 I hope you enjoyed it! If you like the bookcase check the tutorial.
Espero que le han gustado! Si les interesa el librero aqui esta el tutorial!
J'espère que vous avez aimé! Si l'étagère vous intéresse, le tutoriel est par ici!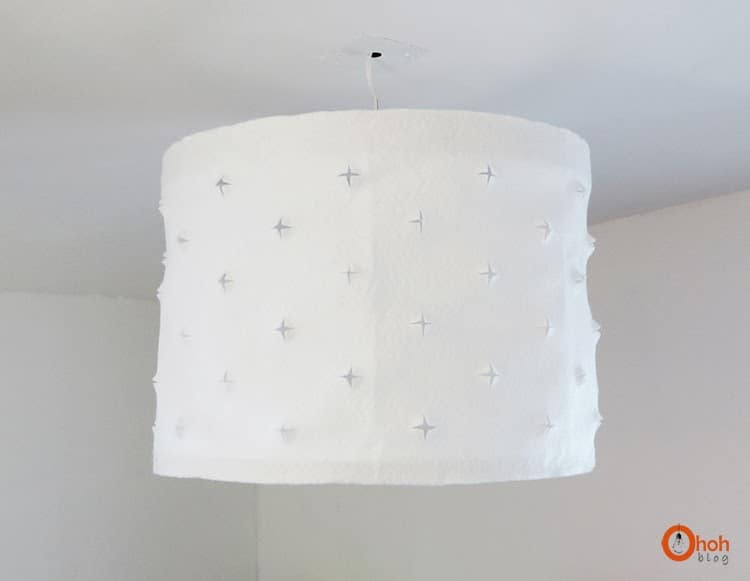 Amaryllis