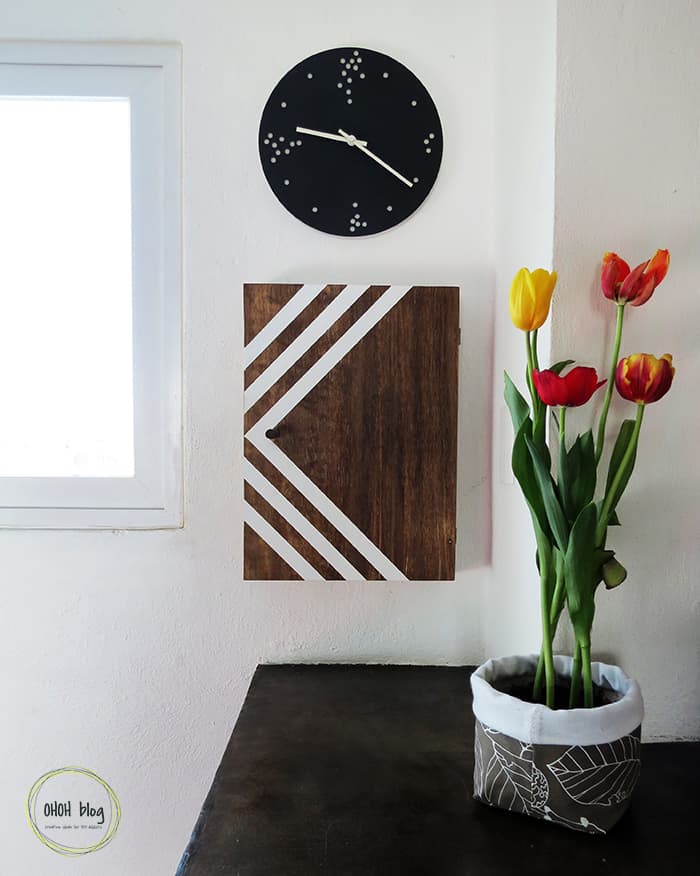 Today, a tutorial I had in mind for a while: a key holder box! It's just something we really need…I mean It was absolutely necessary! I first gave an attempt to store the keys on a basket. It's not practical, then a bunch of other junk landed in this bowl…and finally, as there was no more room in it, the mess spread all around! Want to know what I'm talking about? Look at the pic below: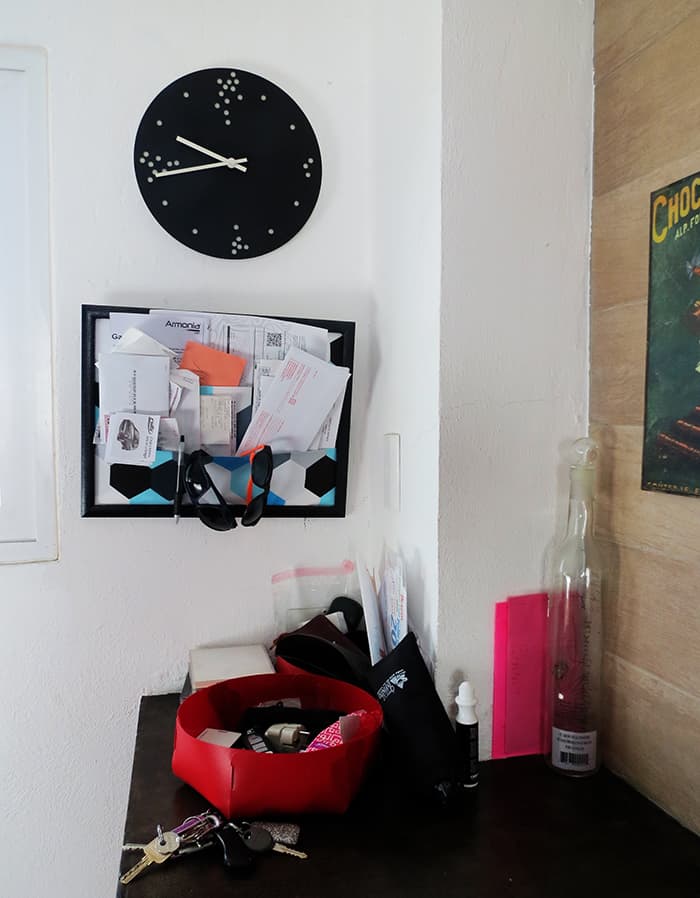 Aaaaargh!!!! It was more than time to get everything in order. After cleaning and throwing away a few things, I made a key box to keep all the keys in one place and on hand. The box is quite big (18 hooks) so you can make it smaller if you don't own dozen of key chains.
How to build a DIY key box holder
Materials & Tools you will need for this project:
12 mm plywood
2×1 wooden lumber
white glue
1-inch long nails
18 small hooks
2 small hinges
stain, paint or varnish
ruler, hammer, saw, drill and screwdriver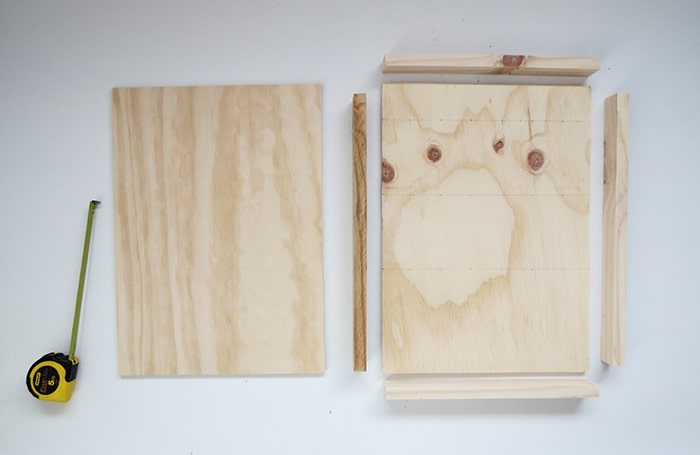 To make the back and the door of the key holder box, cut two rectangles of 18 x 13 inches (46 x 33 cm) in the plywood. Cut for pieces in the lumber to make the box sides.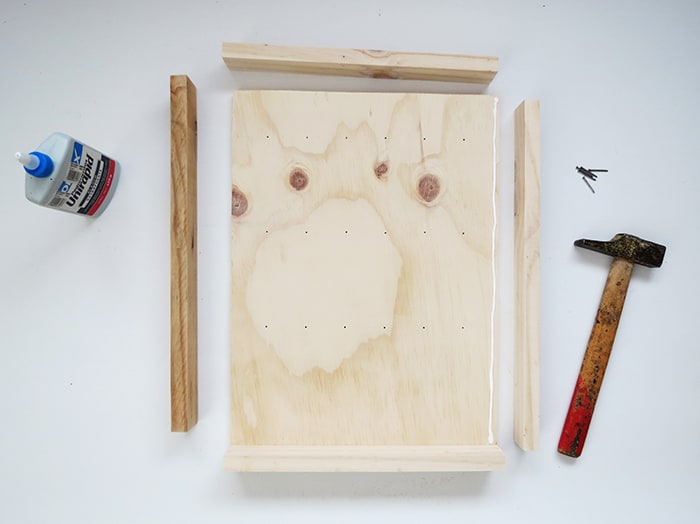 Take the back piece and mark the hooks location. I made three rows of 6, but you can adapt the hooks number if necessary. Following the marks, drill some small holes without completely perforate the panel. These holes will help you to easily screw the hooks later. Glue each lumber on the back panel, next to the edge.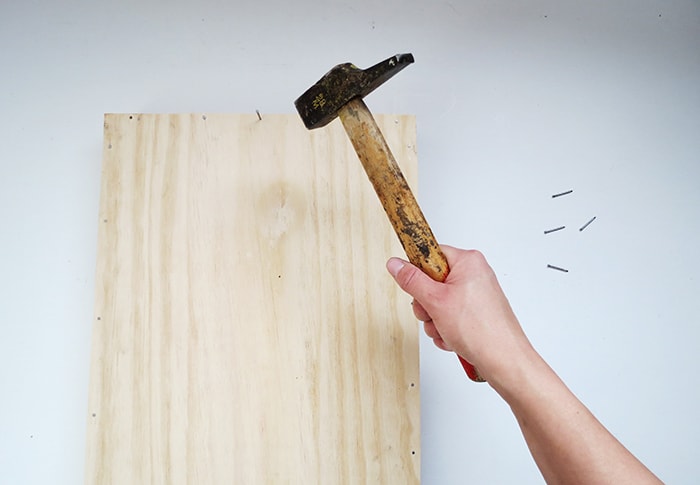 When the glue starts to dry, flip the panel and put some nails all around the edge to stiffen the box.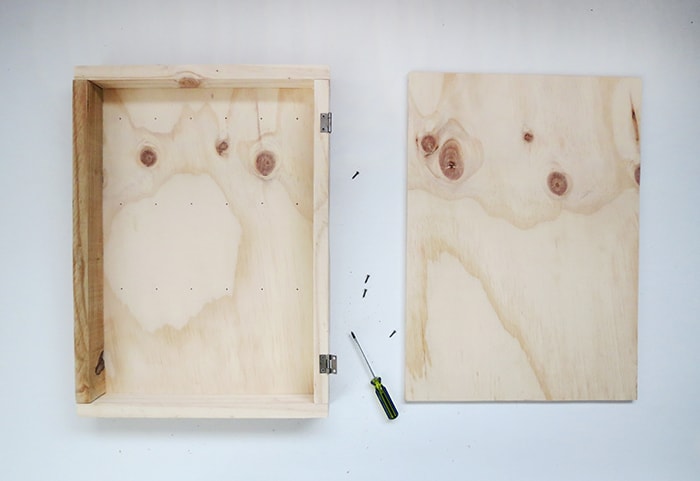 Screw the hinges on the side of the box first, and then with the door.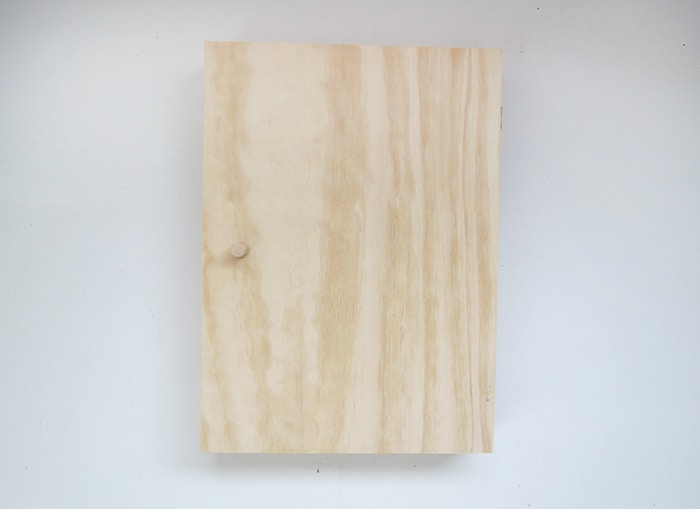 Screw a small knob on the door. I just used a piece of dowel, but you can put a fancy one if you like too. Sand the box.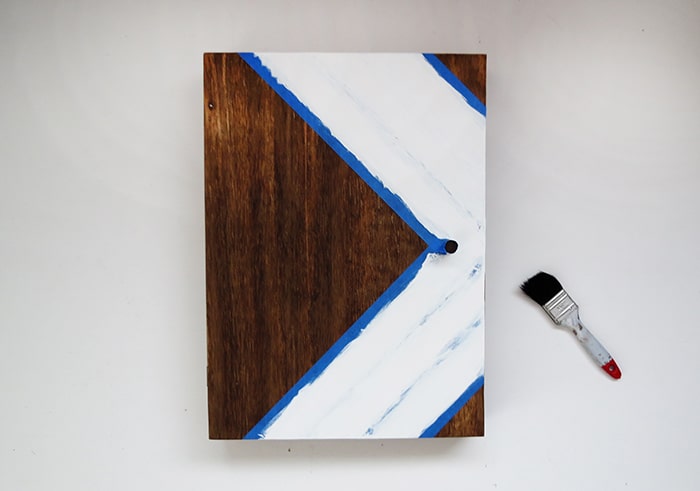 Stain, paint or varnish the box the way you like. I used an Early American shade. Once the stain was dried, I put some masking tape and paint some white lines.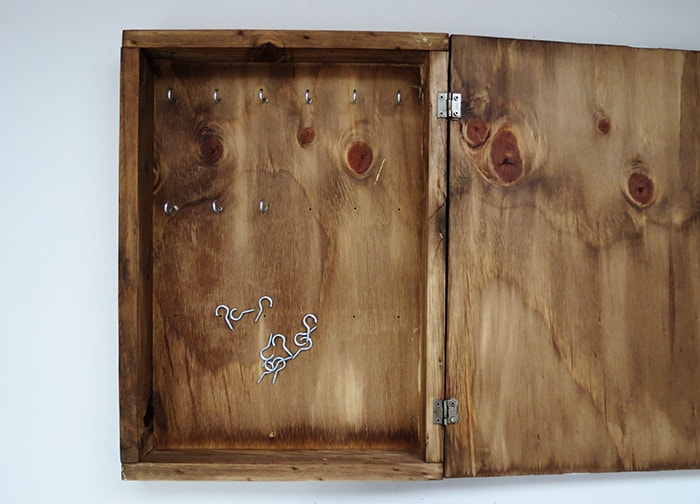 Finish by screwing all the hooks inside the box.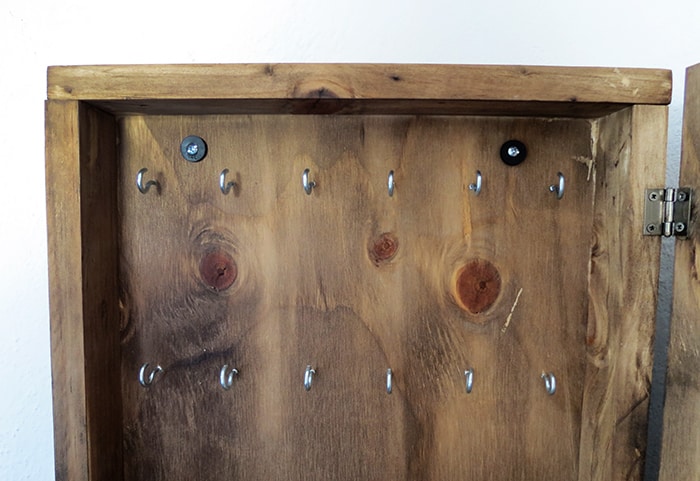 To fix it on the wall, make to holes on the back top part and screw the box into the wall. I also added a small magnetic clasp so the door remains closed.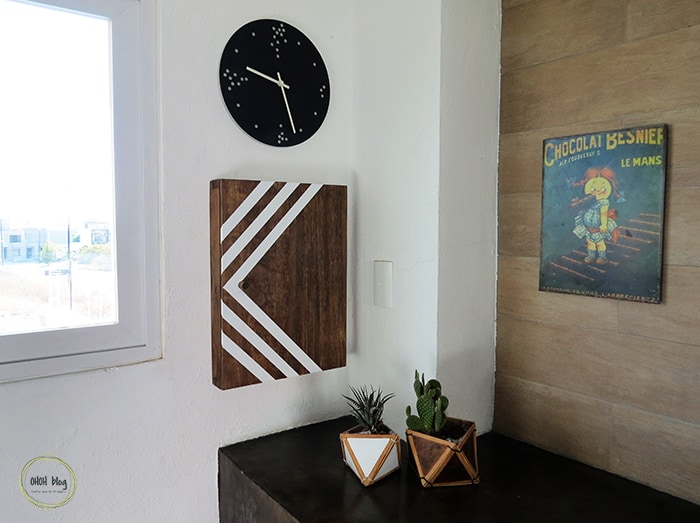 And tadaaaam, a nice and big key holder box! No mess on the kitchen counter anymore. Let's just hope it stays that way !! Another thing I made is the fabric planter in the first pic, which was made with a plastic bottle.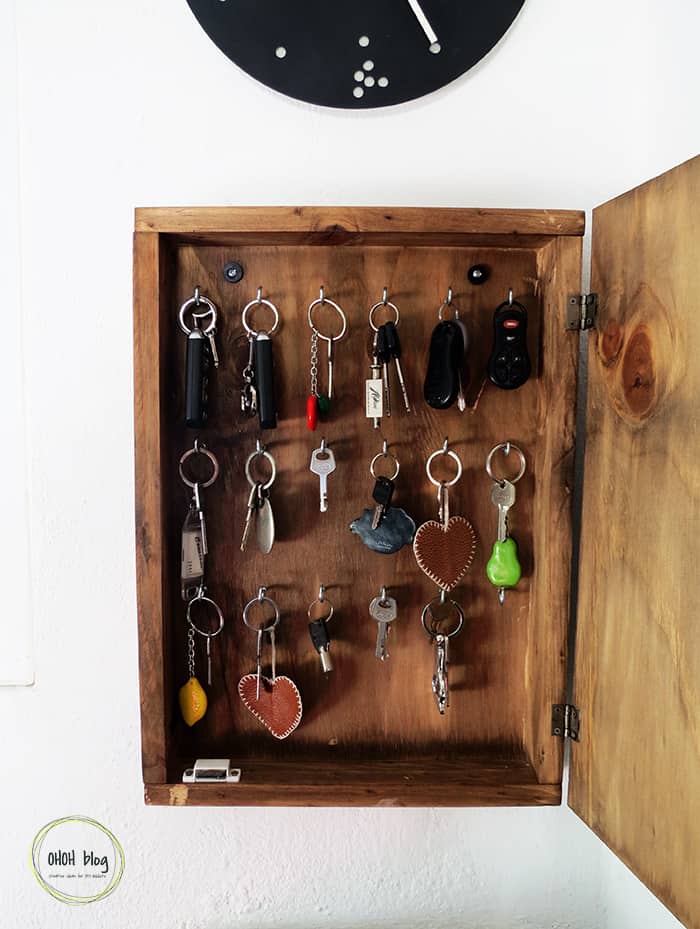 We have too many keys….ok there is some I don't remember what they are for. I need to make some pretty key chains to hang in this box.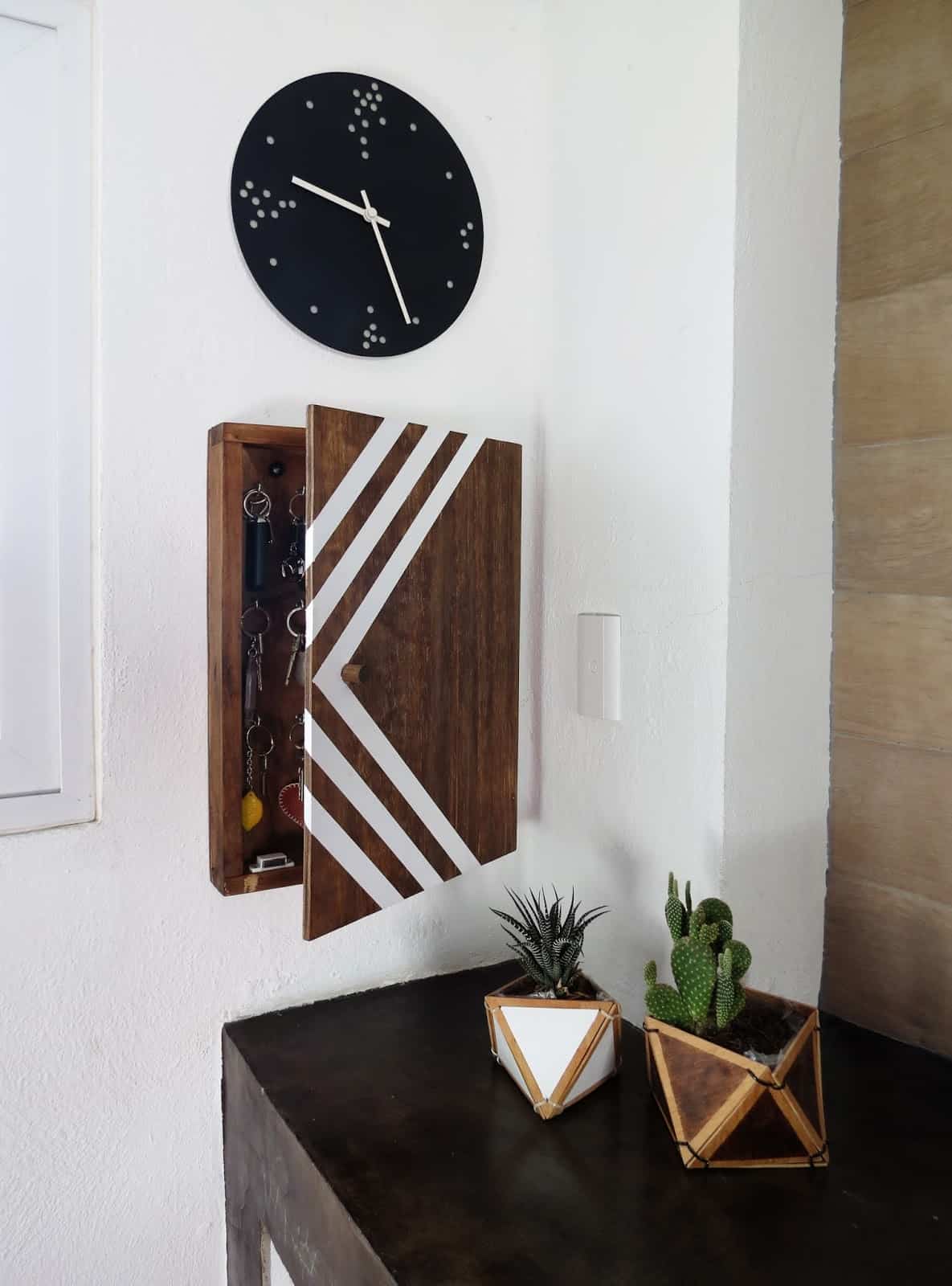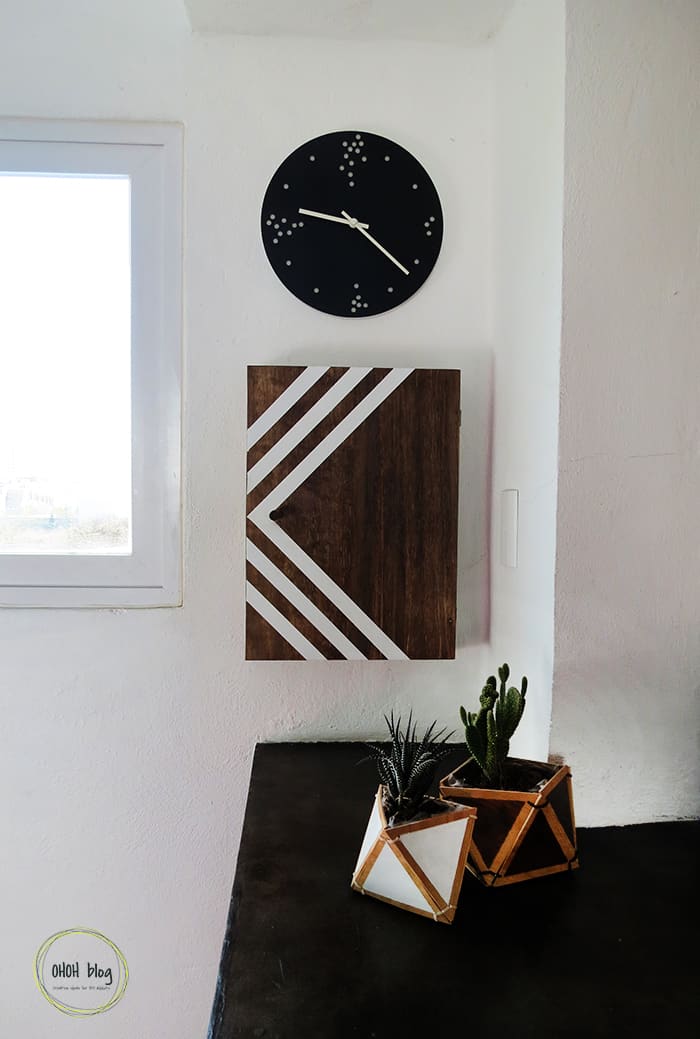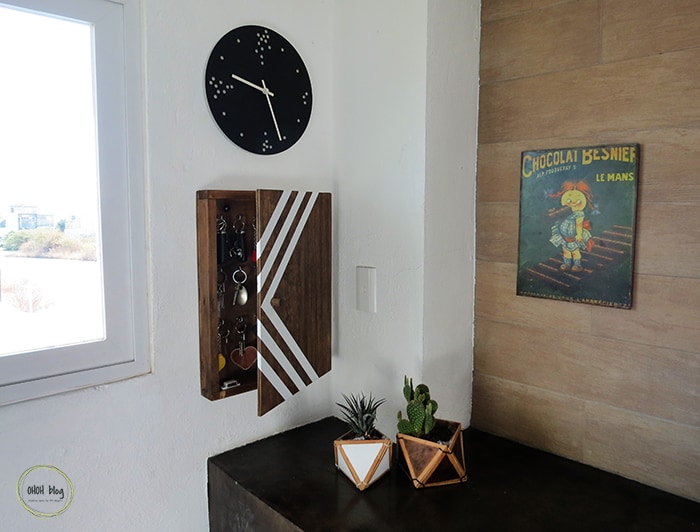 Amaryllis