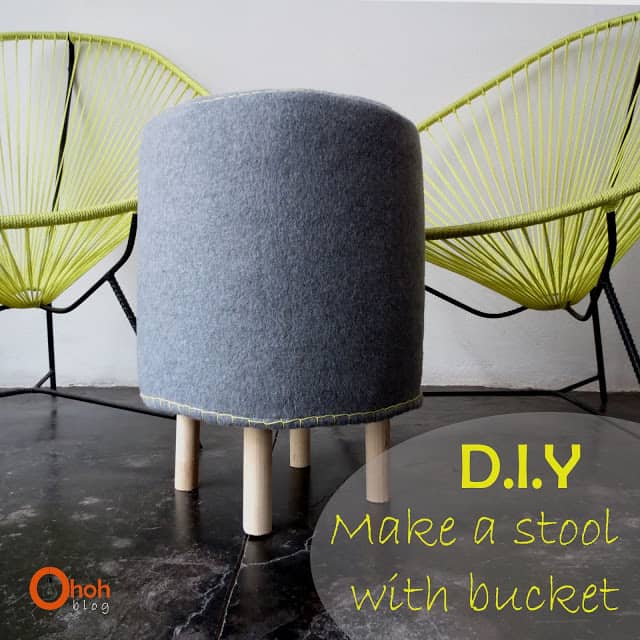 Second part of the tutorial to make a stool upcycling a paint bucket, if you missed it, here is the first part.
To make the cover, you gonna need:
Batting ( -/+ 1m2 / 1.2 yard), a piece of cushion foam, silicone glue, fabric and thread.
A sewing machine will make things easier.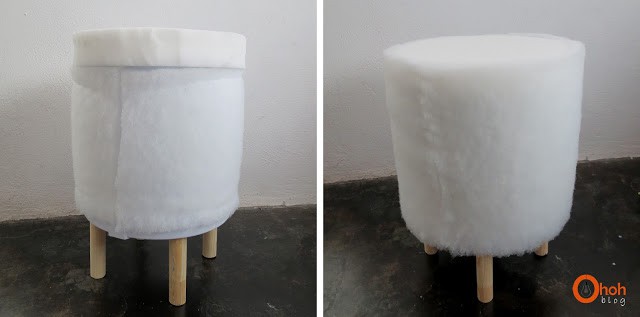 Glue a first batting layer on the side of the bucket. Cut cushion foam to fit on the top and glue it.
Wrap a second layer of batting on all the height, paste and sew by hand batting edges together.

Cut fabric on stool size, don't forget the extra fabric for seam (mine was 110x48cm /43″x19″).
Sew a seam on one edge. Wrap the fabric around the stool, wrong side out, and adjust with pins.
Sew along the pins and cut the extra fabric. Turn the fabric right side out.

Draw a circle on the fabric and cut out, leaving extra fabric for the seam. Pin your piece of fabric with the circle, wrong sides together, and sew.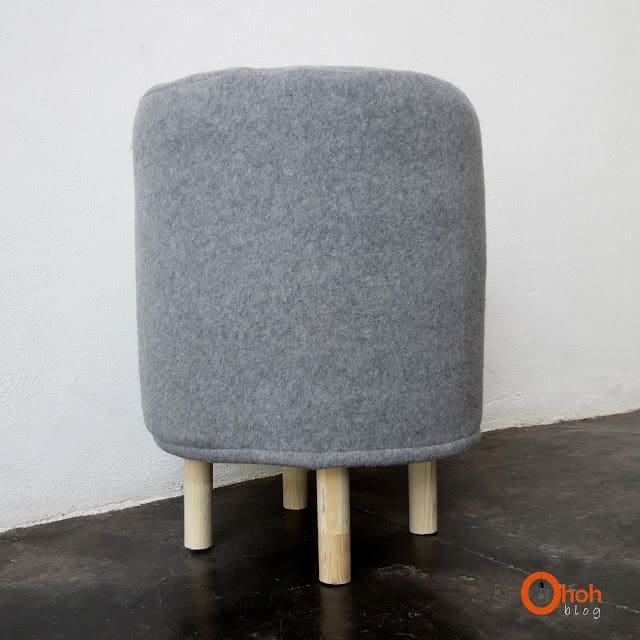 Turn right side out, and slide the cover on the stool. I didn't need to fix it, which will be easier to remove and wash.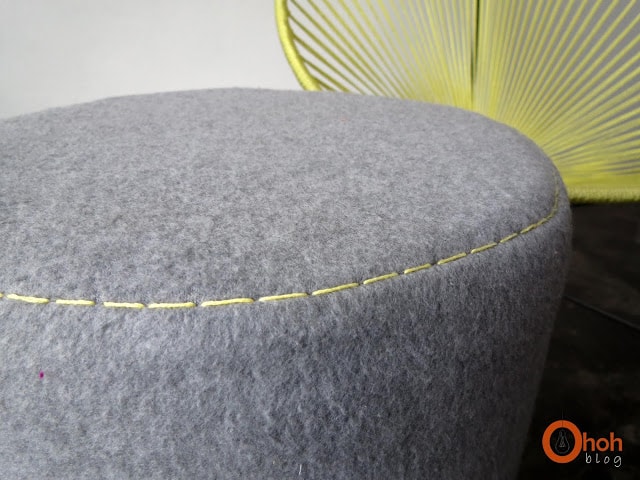 I add details with embroidery thread to give a little color and fun.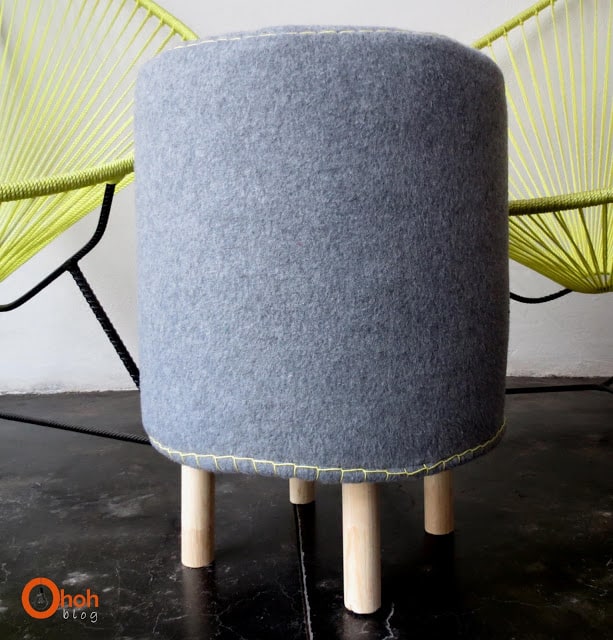 Et voila! I hope you like it! The first part of the tutorial is here and if you want to see another paint bucket DIY go here!