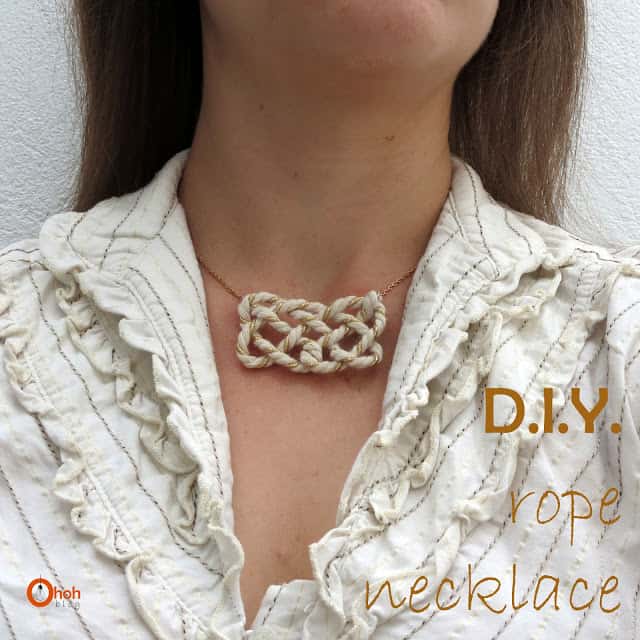 Nobody could have missed ropes jewelry on blogs lately! So when I found this site I decided to give it a try too. It was much easier than I thought and I love the result.
What you gonna need: rope, clasp, rings, chain, scissors and pliers.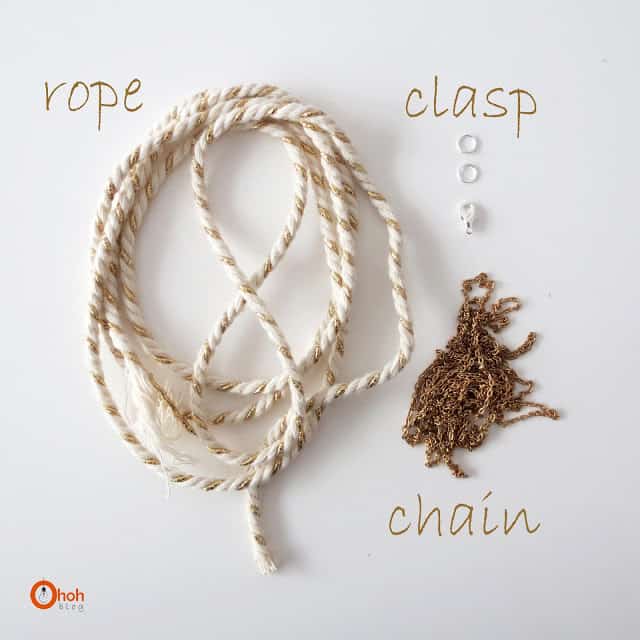 As you can see on Fusion knot there are tons of different nodes, each with a video tutorial. I chose to make the longhorn knot (without the last part of the tutorial where superiors loop is twisted … I stopped the video at 2:17)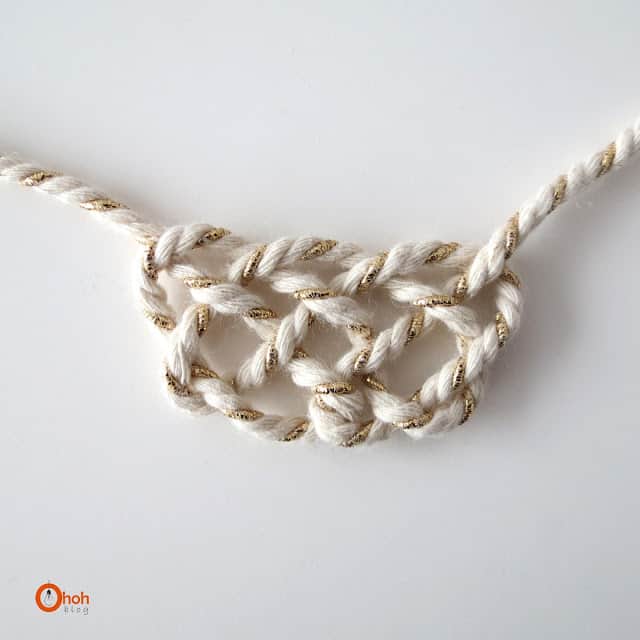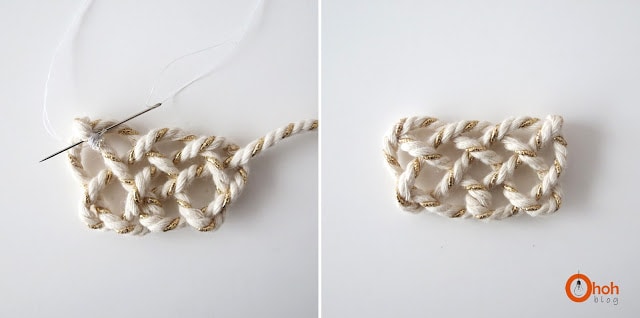 After cutting the ropes ends, I stitched on the back.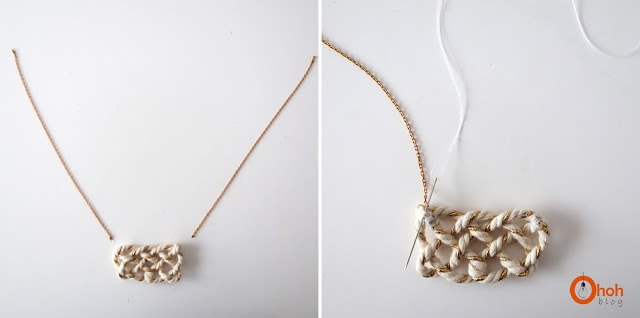 I added two pieces of chain that I sewed with the node. I obviously added the clasp, and that's it!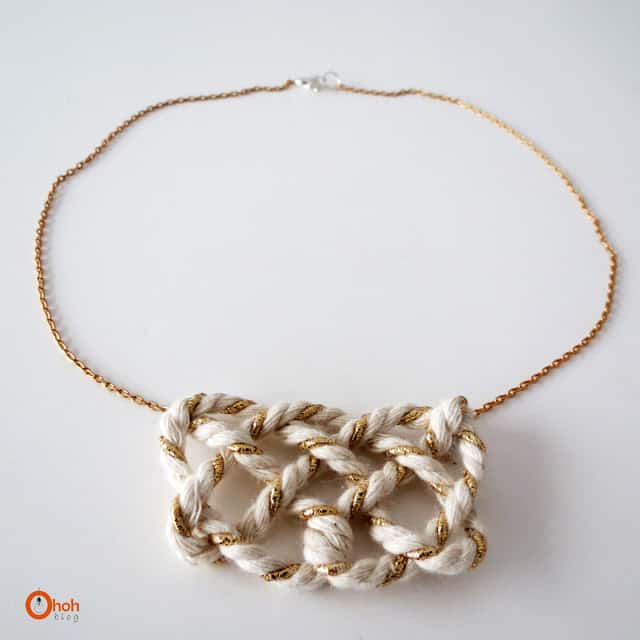 Et voilà!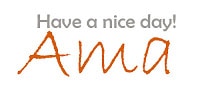 Amaryllis