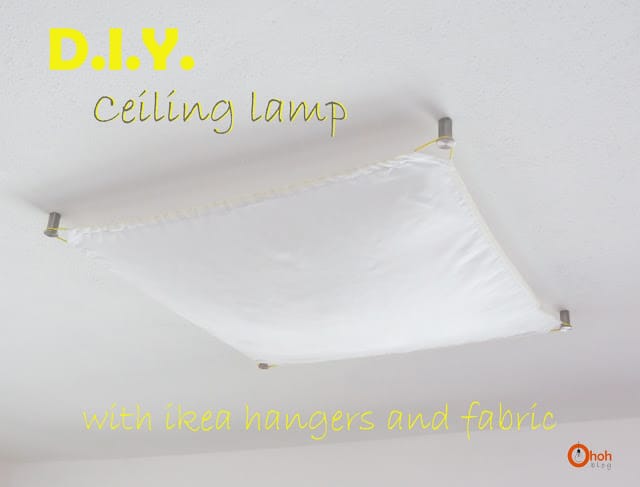 I have this idea in mind for a long time and, until now, I didn't taken the time to try to realize it. It's done now!
I was inspired by the Veroca lamp from B.lux. I've only done one but I think to do more, it looks nice when there are several.
You gonna need:
A square of paper 24″x24″ / 60×60 cm (any kind of paper, it's gonna be use as pattern)
A square of white fabric 27″x27″ / 70 x 70 cm (I used cotton)
Elastic 83″ / 210 cm
4 Grundtal ikea hangers (or any other similar)
White thread
Safety pin
Tape
Sewing machine
Drill
4 screws and 4 plugs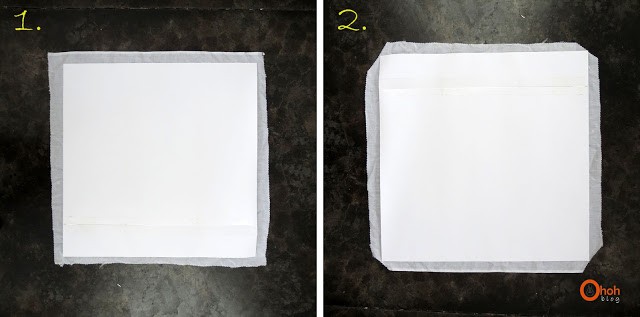 1. Cut the fabric using the paper square as pattern, leave extra fabric for seams.
2. Cut the corners of the fabric.

3. Sew the edge of each corner.
4. Fold the sides and make a seam.
5. Make the seam wide enough to be able to pass the elastic in it.

6. Attach the elastic on a safety pin and passes it into the seam.
7. Do the same for all 4 sides.
8. Finish knotting the two end of the elastic. And the sewing part is done!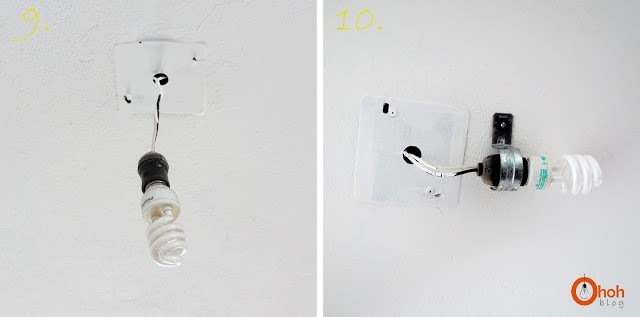 I had no ceiling lamp before so I tinkered something. Forgotten 9 and 10 if you already have a basic ceiling lamp. Before handling the lamp turn off the power.
9. I just had a light bulb,
10. So I set a plumbing pipe hanger and I pasted the plug socket on it.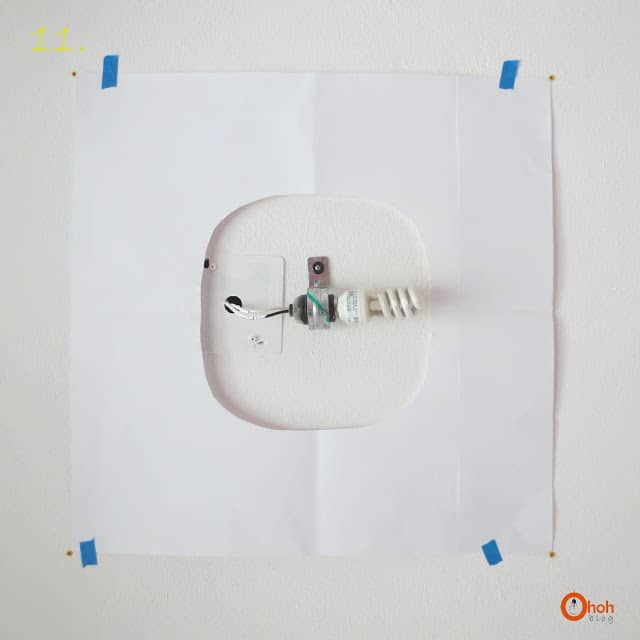 11. Pick up the piece of paper and made ​​a hole in the middle to pass the electrical installation. Paste with tape where you like to have the lamp. With the drill, make a hole at each corner, place a plug and screw the hanger. When 4 hangers are placed, remove the paper and put the fabric. That's it!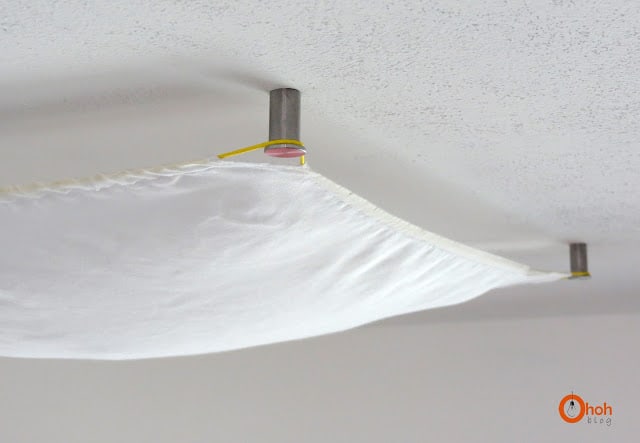 Remember to always use energy saving light bulbs (it doesn't heat and it's environmentally friendly)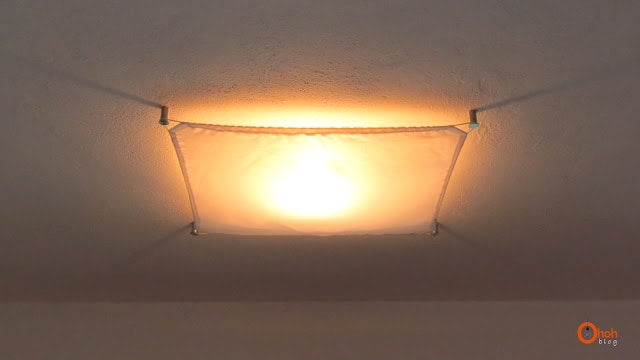 Light on…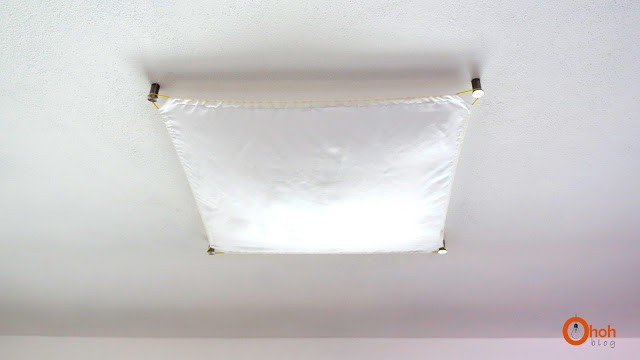 ….Light off!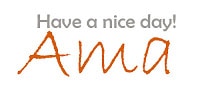 Amaryllis