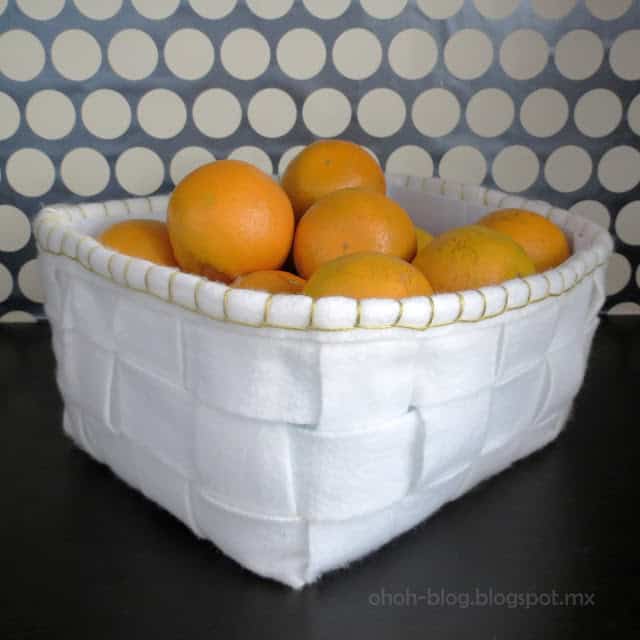 Today an easy idea to create a recycled basket! You gonna need a plastic container (I used a bleach bottle but anything you have around should work), felt and embroidery thread.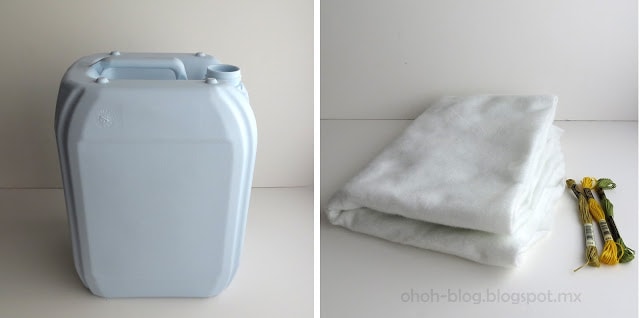 Cut felt in strips and braid at the size of the bottom of the container, fix with pins and sew. It may work with glue, let me know if you try!


Put the fabric over the bottom of the container, fix the strip with a pin and start braiding sides. Sew or glue strips together.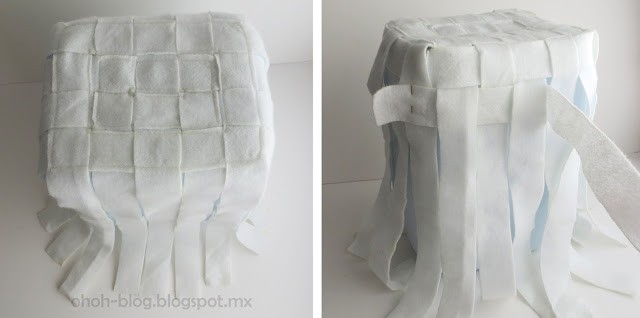 Cut extra strips and fold them inside, fix with pin and sew/glue along the edge. This is what you must have a this point!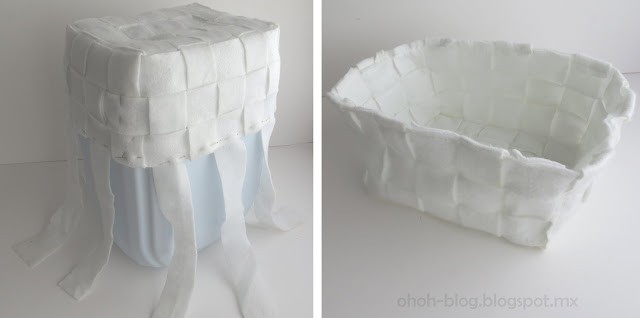 Let's finish the edge! Fold a felt strip around an sew it with embroidery thread! Done. So you can use it that way to storage small items!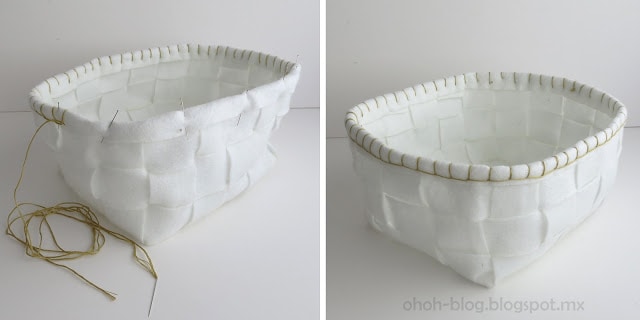 Or you can make it stronger keeping the container inside! So I just cut the bottle at the right size. It's perfect as fruits basket, for example, and you can take the felt cover of to clean it!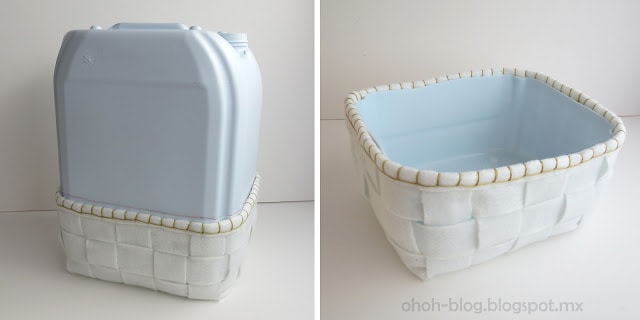 But I needed a plant pot! So I drill a few holes in the bottom, put a plastic sheet between the felt and the plastic container and voila!!!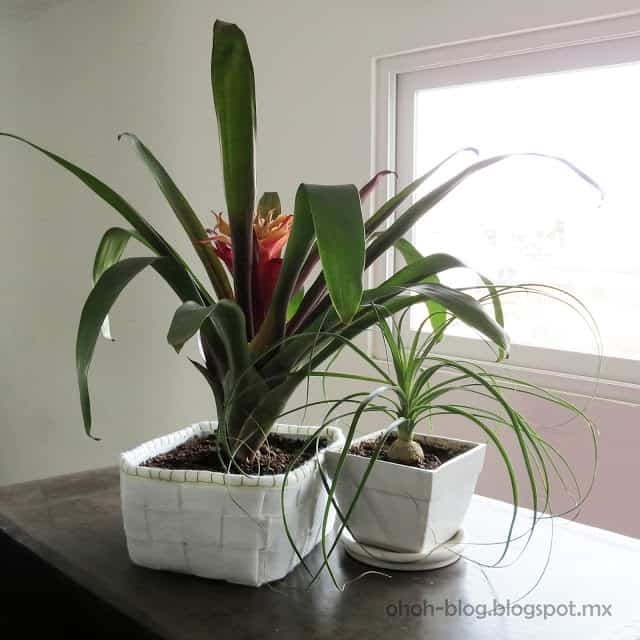 Hope you enjoyed these easy way to recycle and embellish your home!
Amaryllis