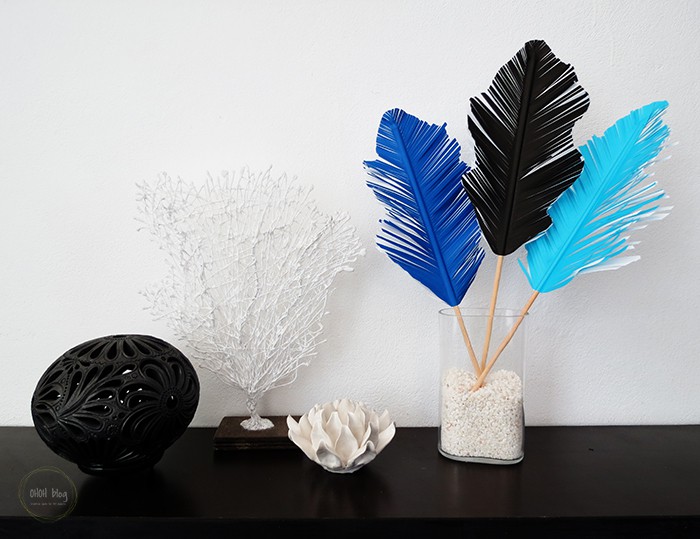 I try to experiment to make more craft using paper. I like this material: it's easy to work with, very affordable and offer a lot of possibility. So after the leaves garland, here goes my second attempt: some big feathers. It was quite fun to make, you can choose any paper color how match your room decor. You can display the feather on a vase or a bottle, instead of flowers. It's an original way to add a pop of color in your room. Let's start!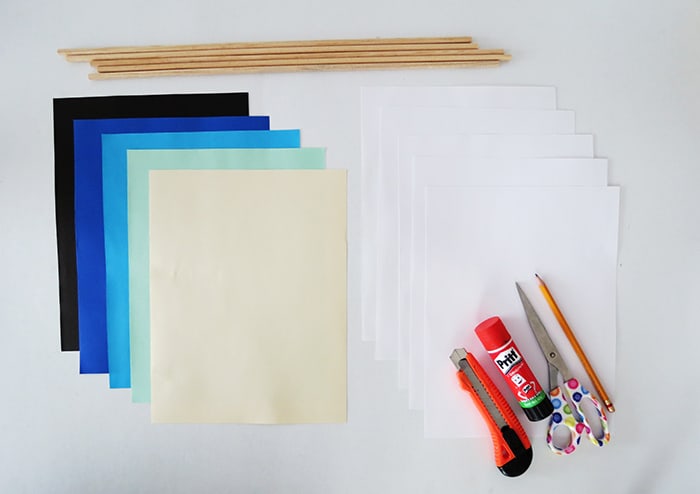 Material you will need: colored paper sheets, white sheets, 17 inches dowels, scissors, glue and pencil.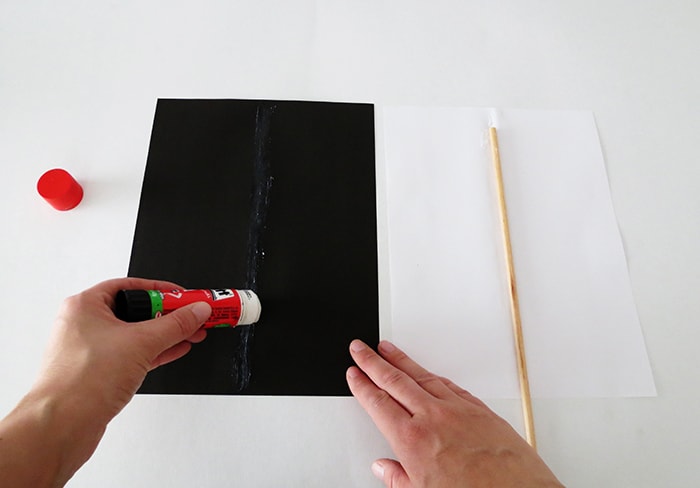 Put a line of glue in the center of both sheet of paper and glue the dowel between the sheets. The center of the sheets will be fixed with the dowel but the edges remain not glued.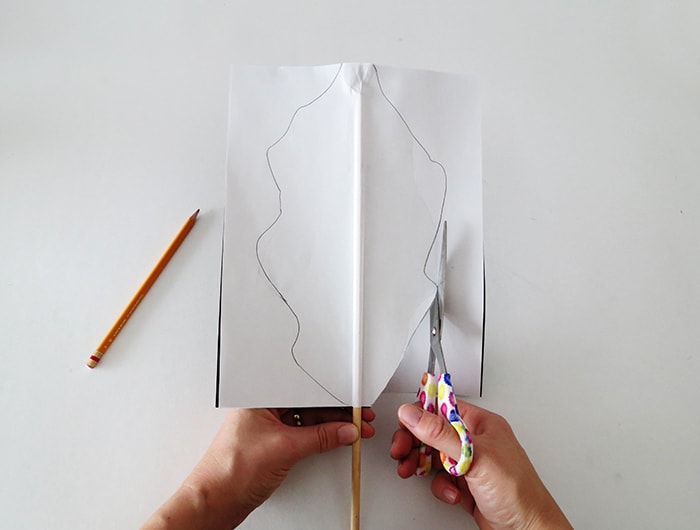 Draw an irregular feather shape on one side and cut it out.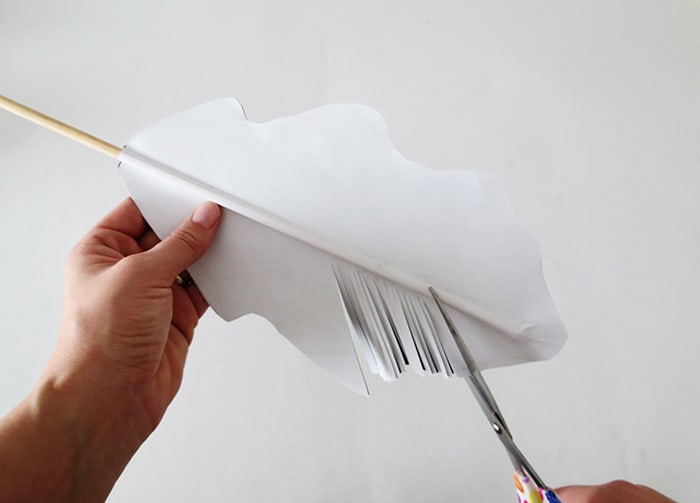 Make oblique cuts in the feather. Stop the cut a little before the dowel. Try to make your cut as small as possible. I also tried making the cuts with a cutter but, in my opinion, it works best with scissors.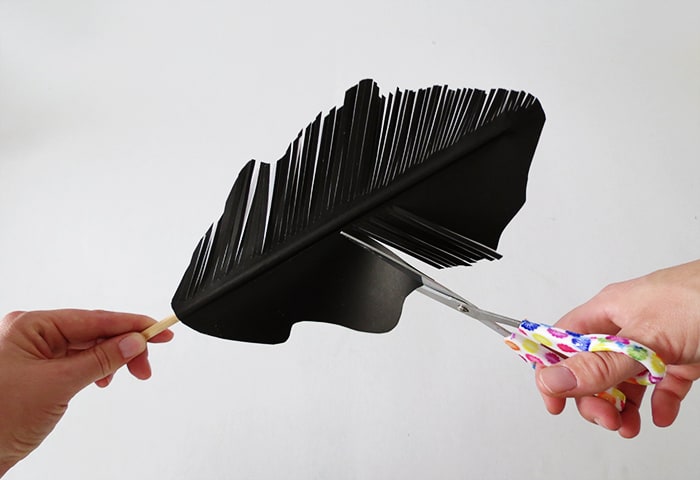 Keep cutting on the other side of the feather.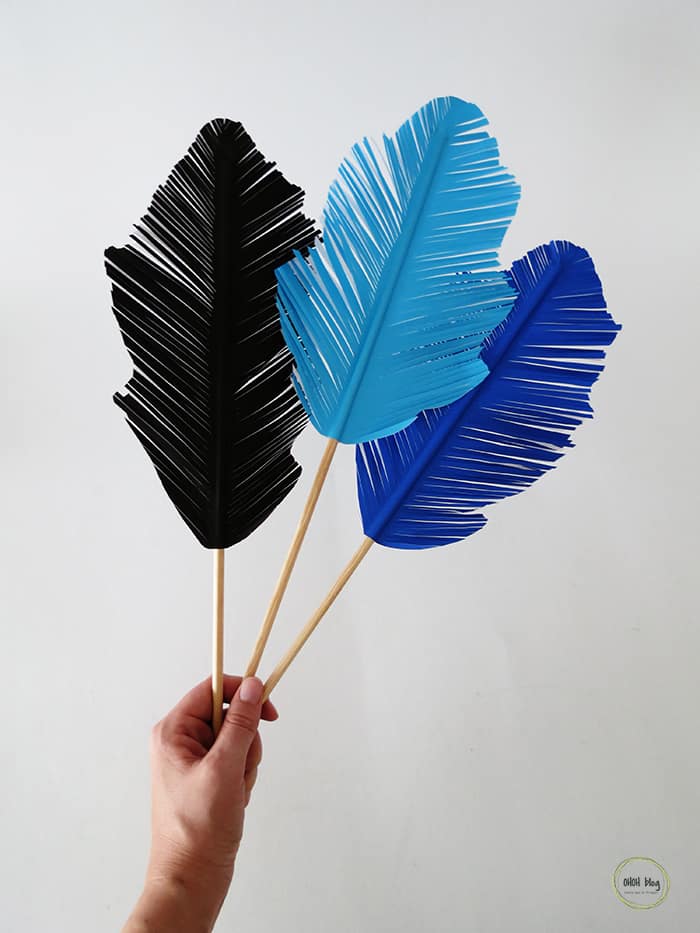 Make several feather with different colors.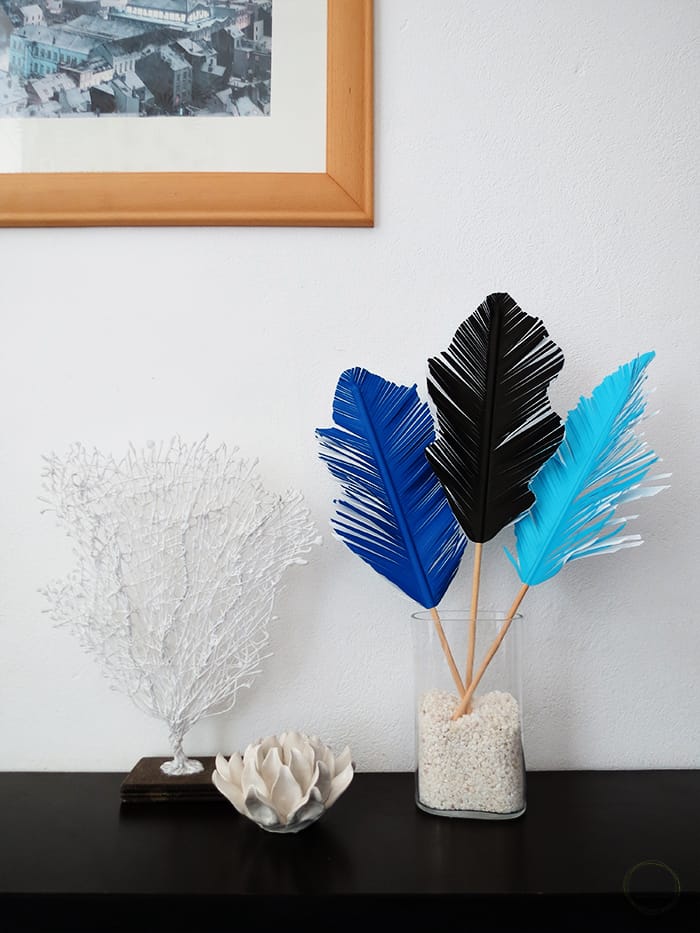 Put your paper feather into a vase, add some small stones to hold the dowels if necessary.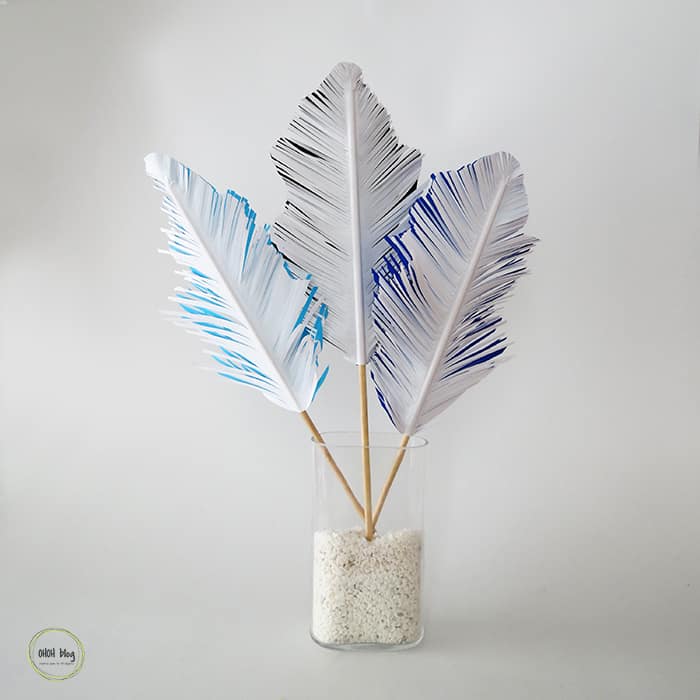 All my feathers have a white back, but fell free to try different color combinations.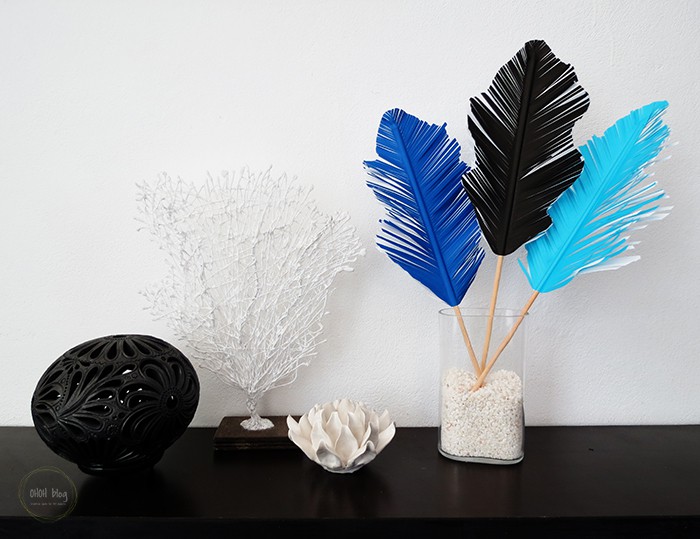 By the way, the faux coral was made with hot glue, you can have a look at the tutorial HERE.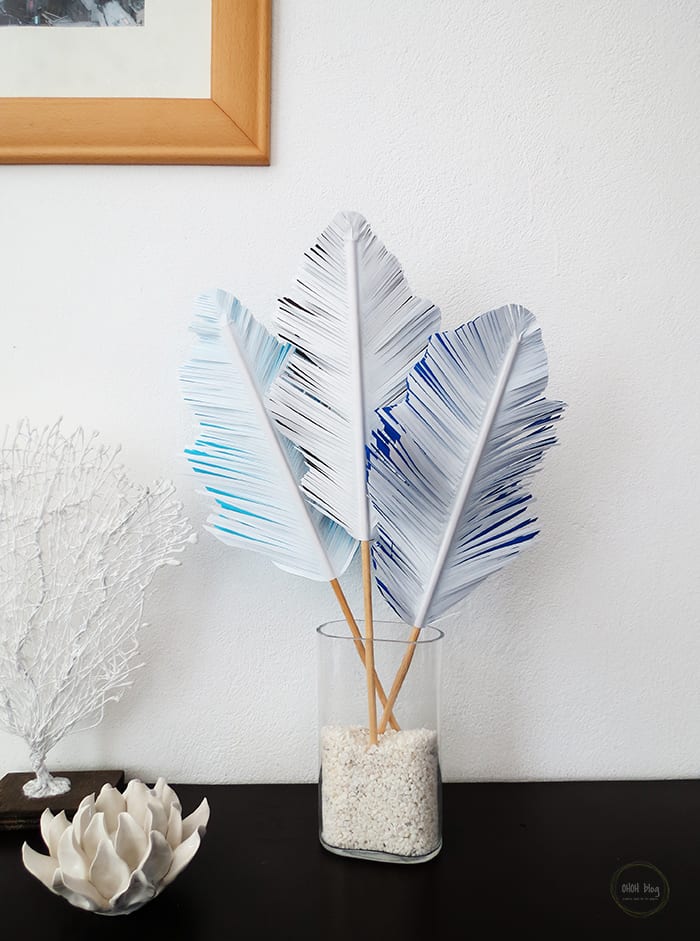 If your like it, please, share and make your friends enjoy this post!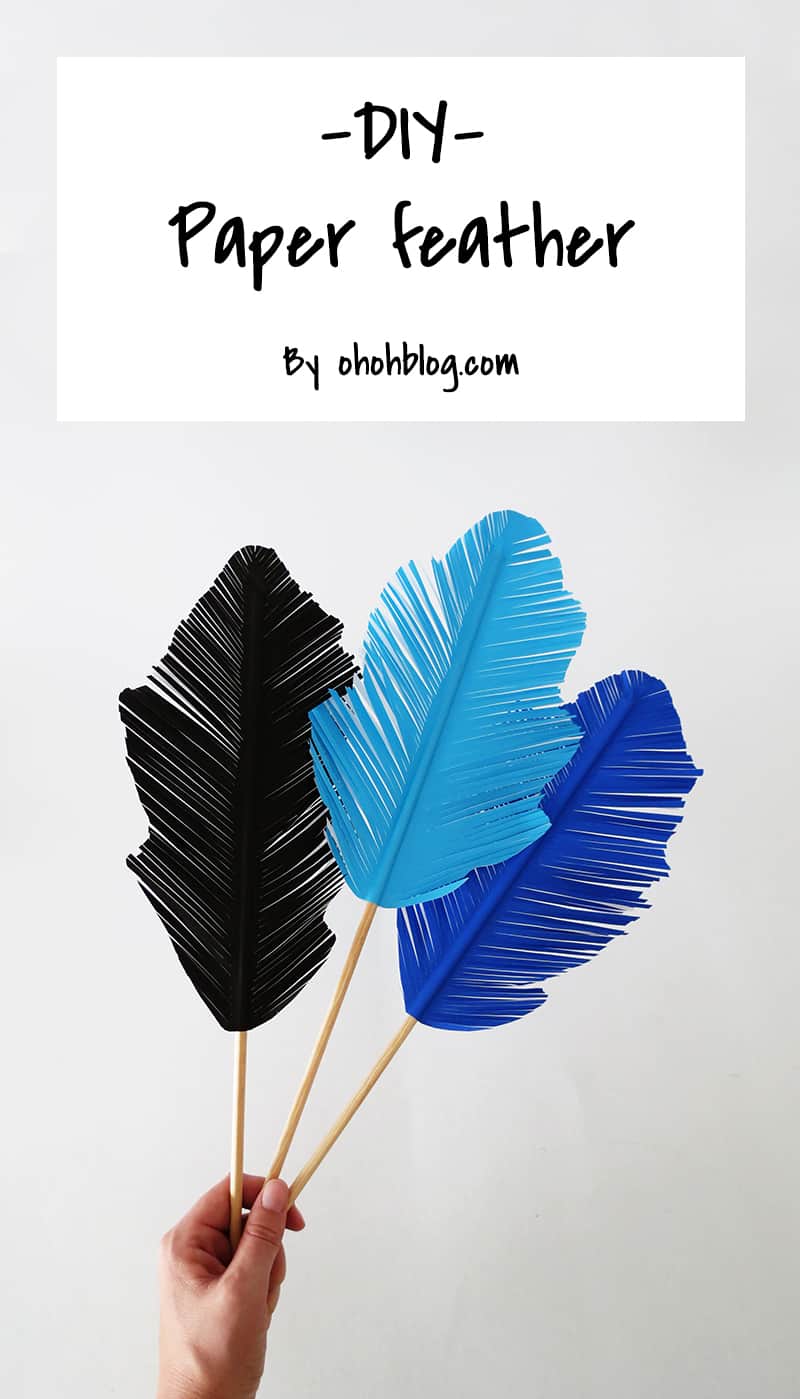 You will find all the tutorials featured in the video on my "Best DIY" page.
Amaryllis