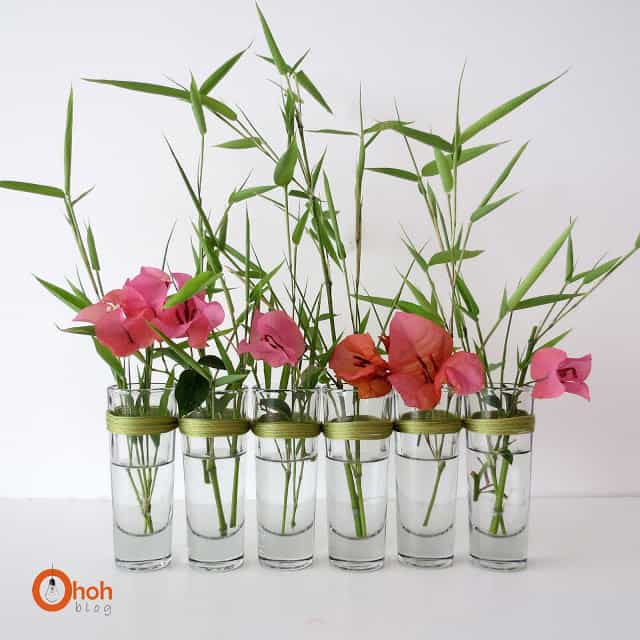 Here is an easy idea to display flowers! I get the inspiration from the Vase d'avril of Tsé-Tsé designers.
I used tequila glasses and embroidery thread, it took me only 15 minutes to make this project!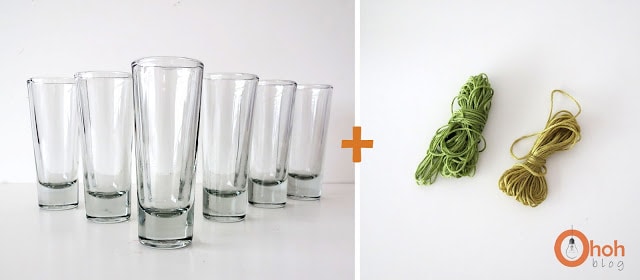 I took 6 tequila glasses, you can use more if you want, and two different color embroidery thread.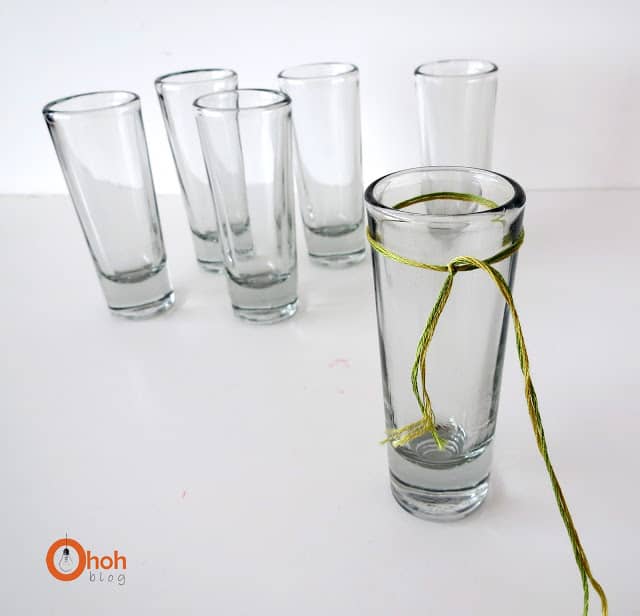 Make a node around the first glass.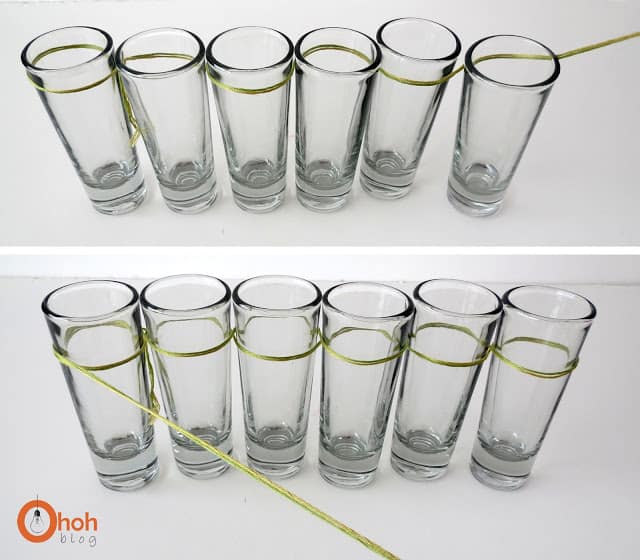 Pass threats around glasses, one way and then the other.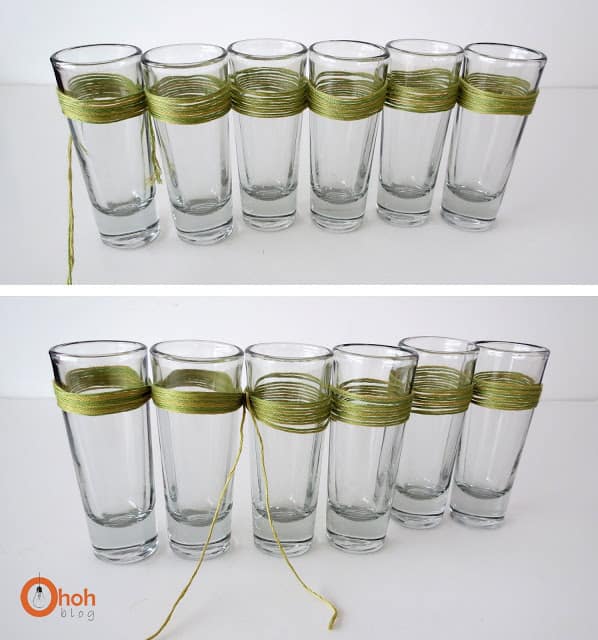 Make several turns until you have the desired thickness of threat around glasses. Cut bits of yarn and tie a knot between each glass to keep them together.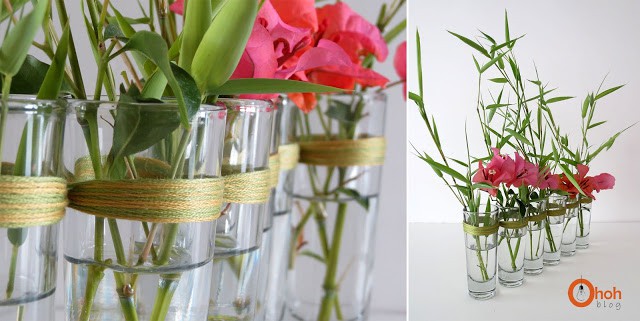 That's it! Put some flowers and enjoy! If you do it with more glasses, you gonna be able to gather the glasses together to form a circle, a wave or whatever you want.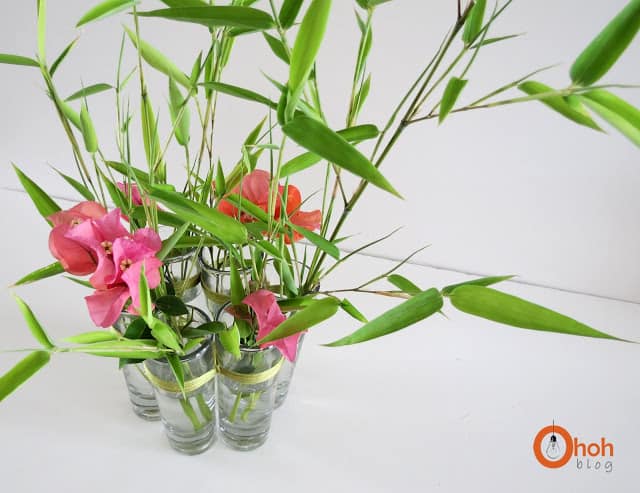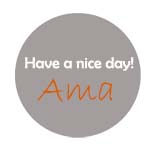 Amaryllis