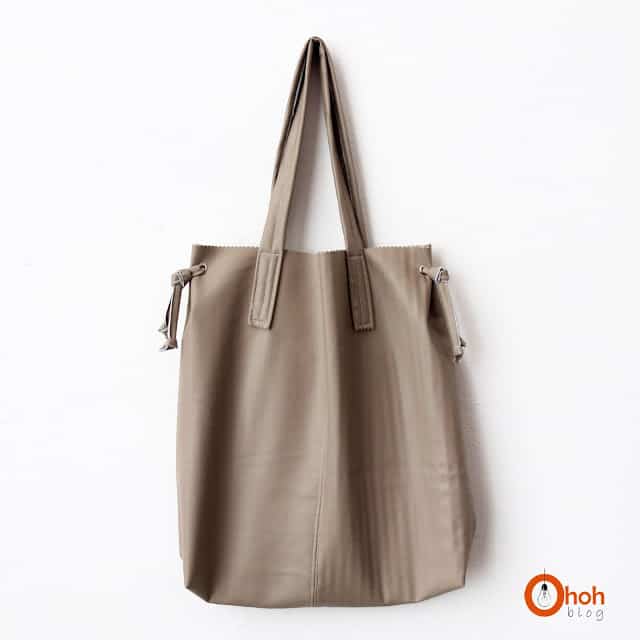 I'm supposed to start a part-time job as a French teacher but I'm still waiting for my schedule!
As far as I remember my favorite part of going back to school was the new stuff you get: pencils, pen, markers, schoolbag … it was always so much fun!
Giving class is a perfect excuse to get a new bag to put my lessons and books (which I still haven't). So I sewed a nice leather tote bag and I made a tutorial if you want to sew one for yourself!
How to sew a tote bag with faux leather
Faux-leather fabric
thread
4 eyelets
Scissors
Sewing machine
If you want a more colorful version of this tote bag, I'm pretty sure oilcloth fabric will work! Let's start sewing!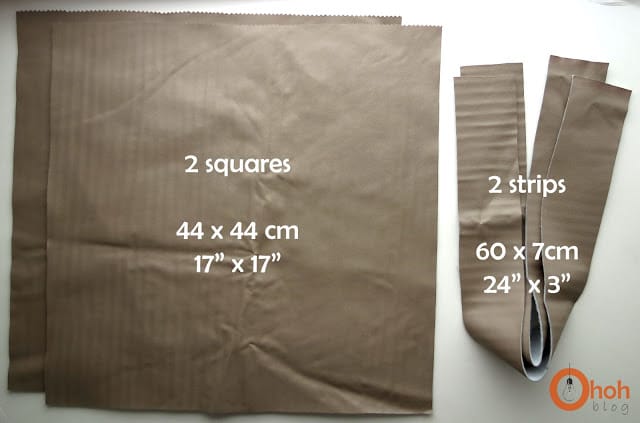 Cut two squares of 17×17 inches to make the bag and two rectangles of 24×3 inches to make the bag handles.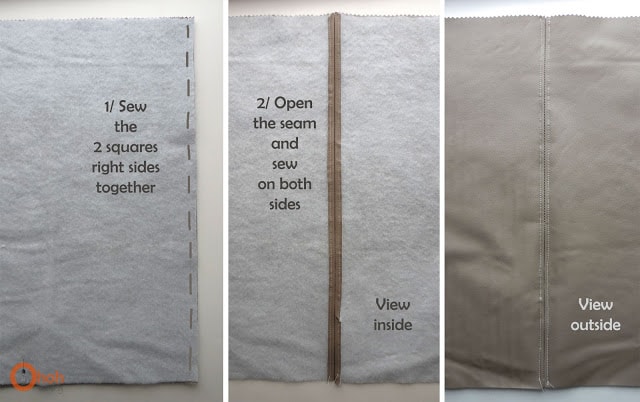 Places the squares on top of each other, right side facing. Hold the faux leather fabric with clips and sew each side. Don't sew the bag bottom yet. Open the seams, iron at very low heat to flatten the seams. Make seams on both sides to old it flat. Do this step for each one of the seams.
When working with faux leather, try to avoid using pins, as it will make small holes in the fabric that will remain visible.

Place the seams on top of each other, the bag still has the wrong side out, and sew the bag bottom. On each corner of the bag bottom make a perpendicular seam of 2 1/2 inches then cut the extra fabric.

Turn the bog right side out. Place to eyelet on each side of the bag, next to the opening. Pass a ribbon or a strip of faux leather between the eyelets and close with a knot.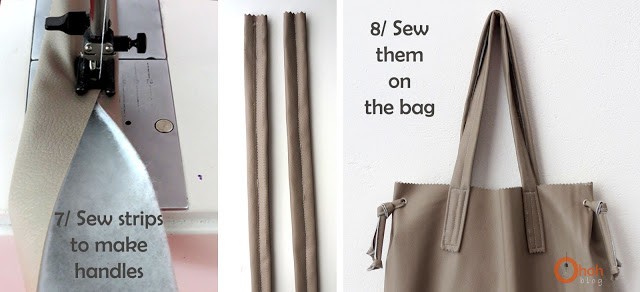 The last step is sewing the bag handles. Take the two strips you previously cut, fold them lengthwise and make a seam in the center. Place the handle on the bag, next to the opening and stitch them in place. Try to place the handles the same way on both sides of the bag.
Et voila! Perfect for toting books and magazines. I think I'll use it as a handbag in the meantime! And then I would have to stop making bags ( bag, and bag ) for now, I run out of storage!
How cool is this faux leather tote bag? I like the pearl grey color, it gives the bag a touch of elegance. I think it can be fun to make a tote with more colorful fabric. What do you think? Would you like to make this tote? In which color?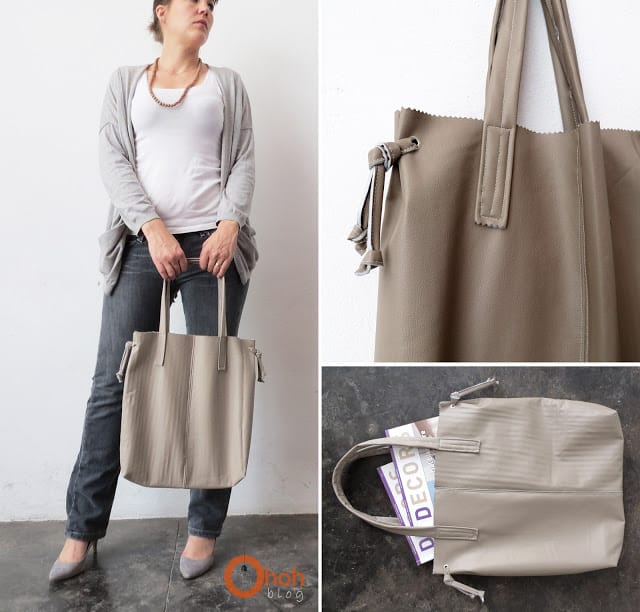 Looking for more sewing ideas?
You will find all the tutorials featured in this video on my Best off-page.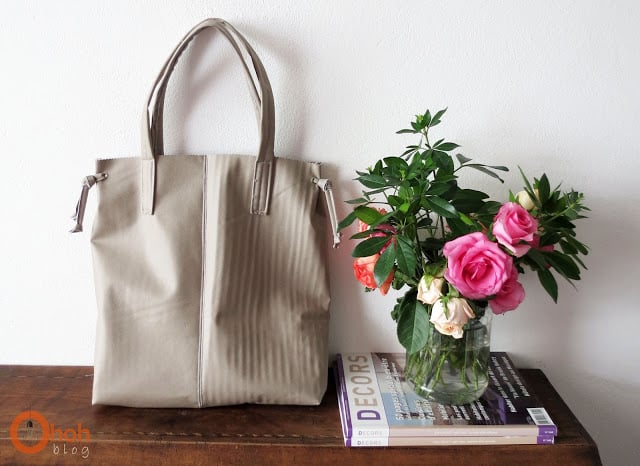 Want to remember it? Save this Leather Tote bag sewing tutorial in your favorite Pinterest board.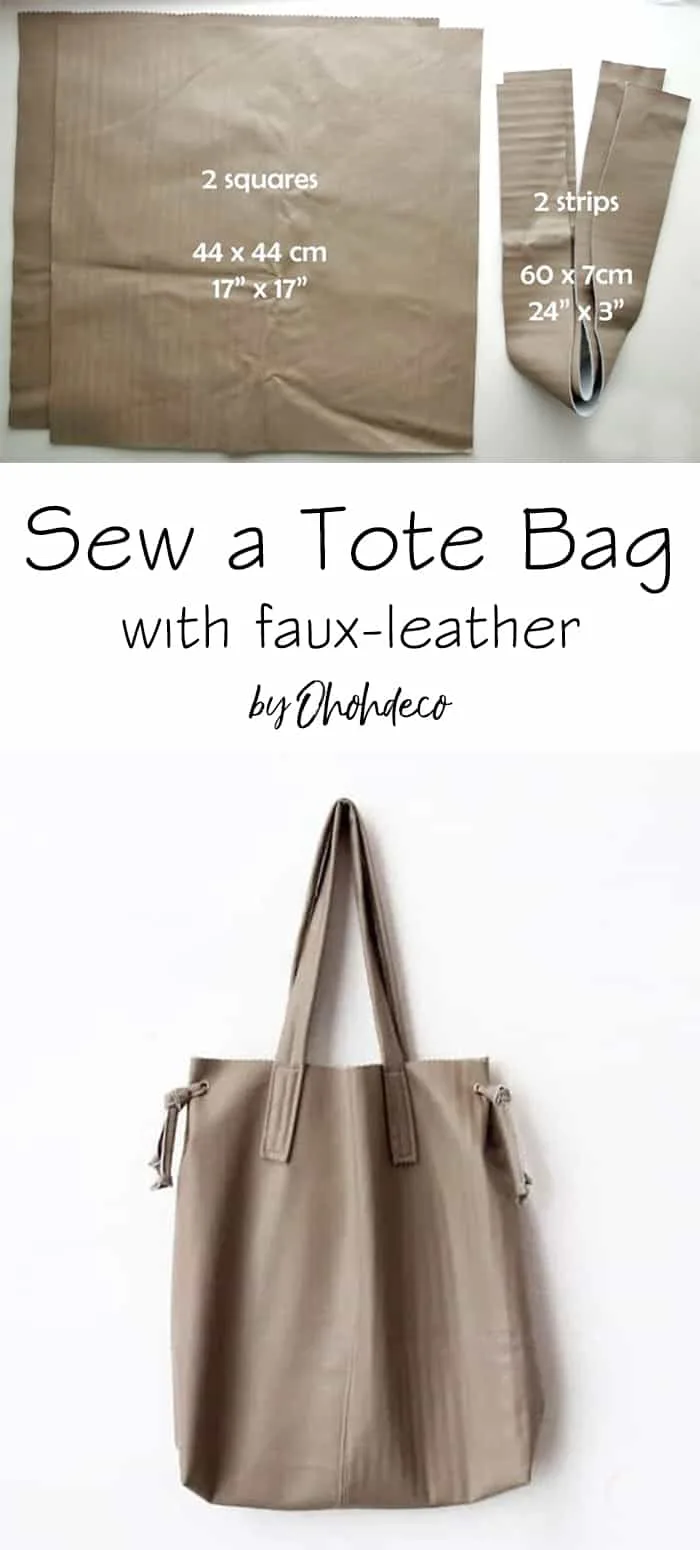 You will find all the tutorials featured in the video on my "Best DIY" page.
Amaryllis