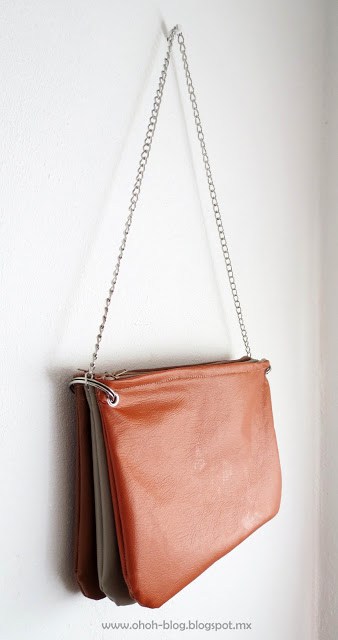 [AdSense-A]
I have been sewing a lot lately, and didn't have time to take pictures yet! So one of the last thing I made was my sister birthday's present, a trio zipped bag!
I work on the same basis as the Duo zipped bag, but I used 3 different faux leather colors to make pouches.
So you will need:
3 zippers 12″ / 30 cm
6 faux leather rectangles 12″x8″ / 20×30 cm
12 metal eyelets
2 keys rings
1 chain 24″ / 60 cm
Cut 6 rectangles and rounded two corners, then put metal eyelets on opposite corners. Like this: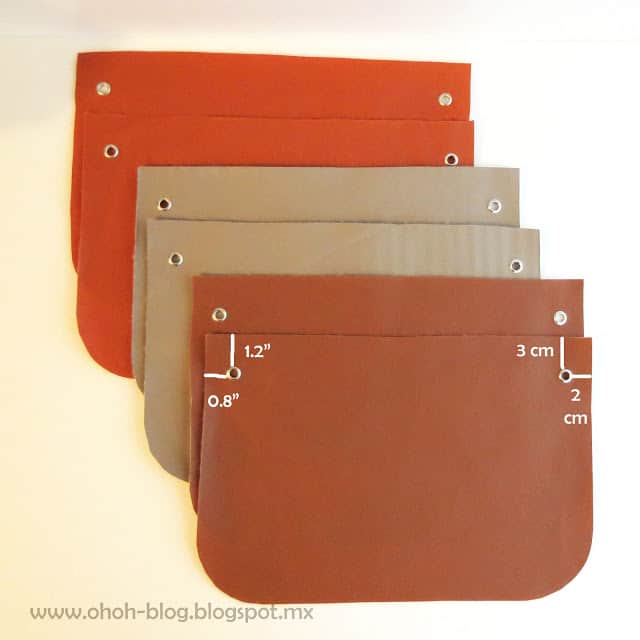 To make pouches follow the steps 1 to 7 of this tutorial WITHOUT the leather strip part.
This is what you must have: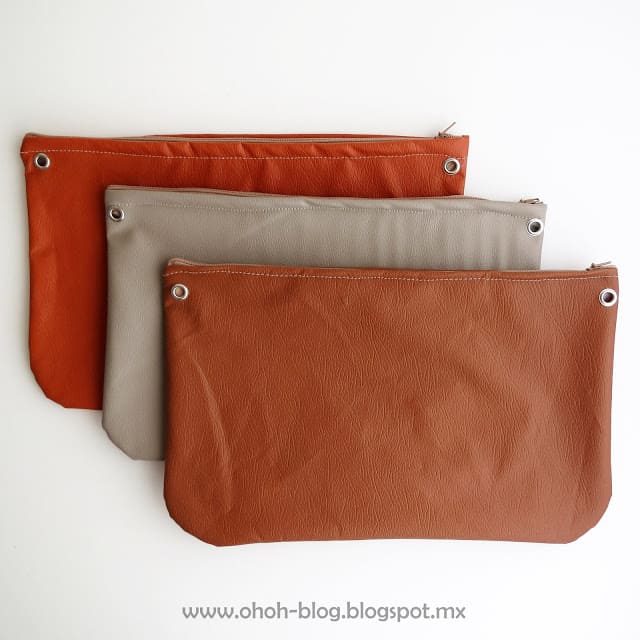 Then just pass a key ring on each side of each pouch to keep all 3 together. Finish by adding the chain.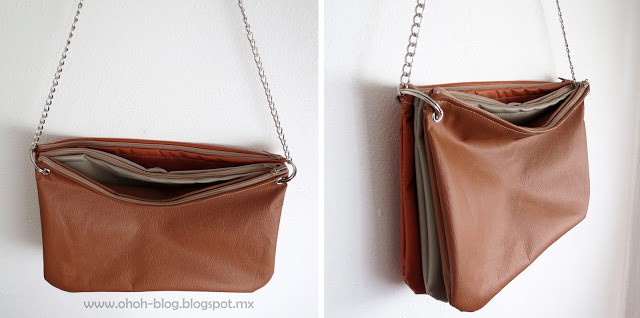 Et voila! Nice new bag for my lovely sister! The inspiration came from this fabulous Celine bag.
You will find all the tutorials featured in the video on my "Best DIY" page.
Amaryllis