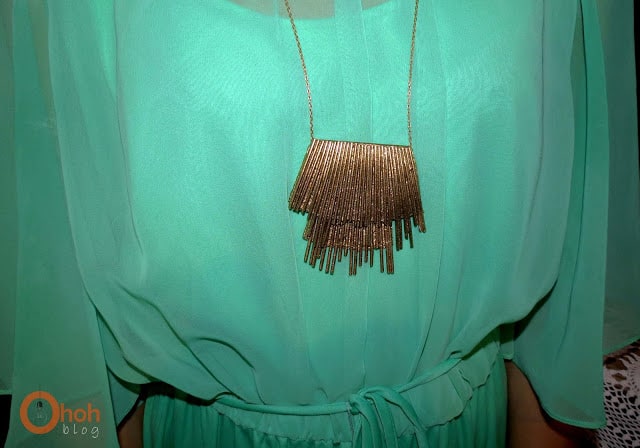 I know….this is the third post (for those who follow) with pasta necklaces … I can't stop!
We went to Belgium a few weeks ago to visit family but also for my cousin wedding! My sister had a nice long green dress and she wanted a gold necklace to go with! Of course I offered to make her one!
I found inspiration on BuzzFeed! A few months ago one of my necklaces was featured in this article 13 DIY Ideas Straight From New York's Runways. So I took the idea of the necklace from Creatures of Comfort, and made ​​a spaghetti version of it!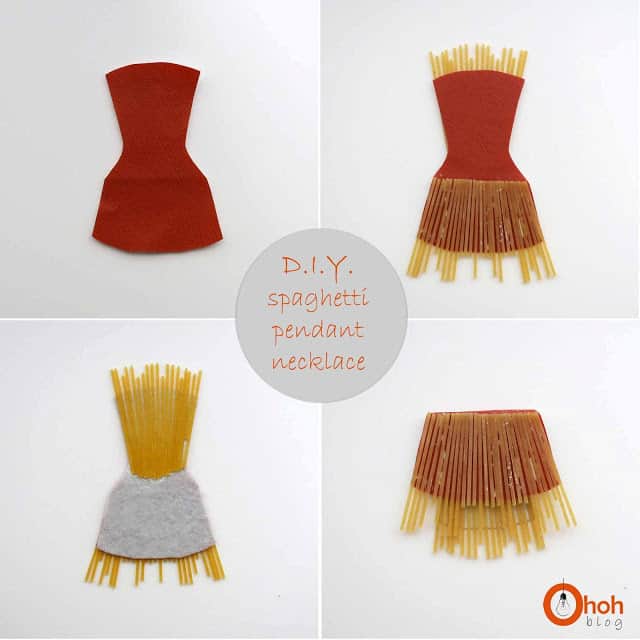 If you want to see previous versions is here and here.
Let start with the tutorial:
Cut a piece of faux leater like the first picture.
Glue spaghetti up to half on recto side, and other spaghetti up to the half on verso side.
Pass the chain in the middle of this piece and fold in half.
I glued first, and tried to pass the chain after…not a good idea! So believe me it's gonna be easier to put the chain at this step.
To finish, just paint with acrylic. I used a gold color.
Result is very chic, but you have to be careful with this version of pasta necklace, spaghetti are not glued all over the fabric, so they are more fragile.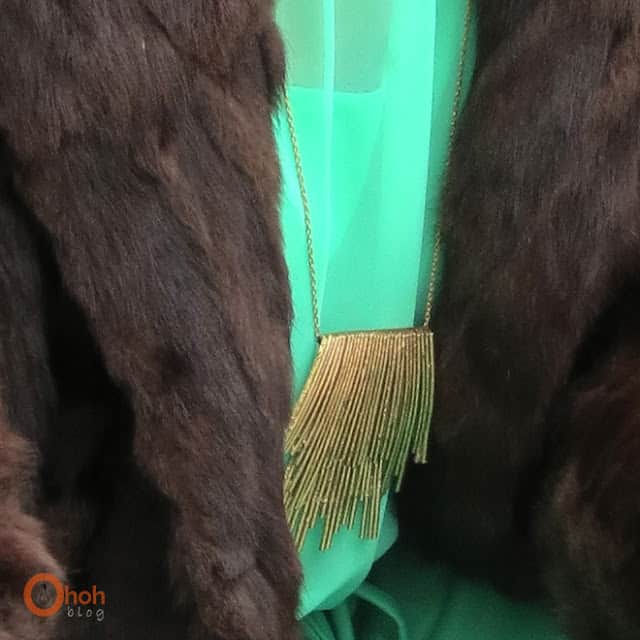 I also made a pair of earrings to match!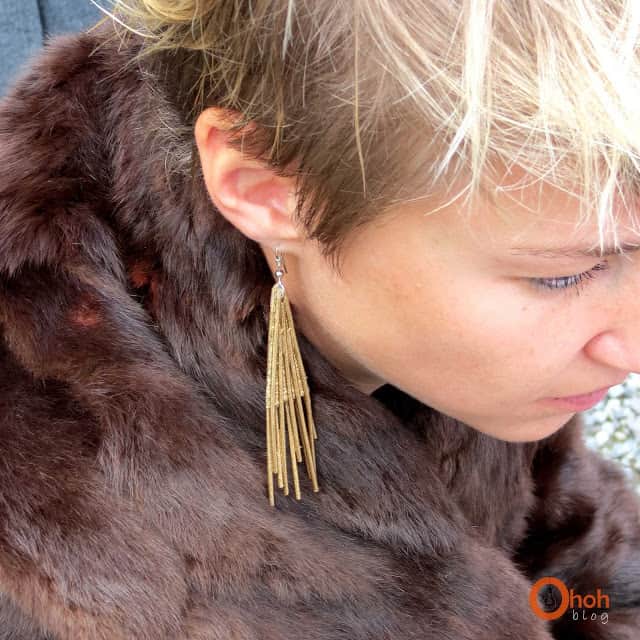 And once I had finished my daughter, 3 years old, thought it was a good idea to play hammer on the necklace …. aaaarrrggg! I know… I should have put away my stuff!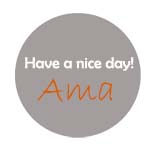 Amaryllis