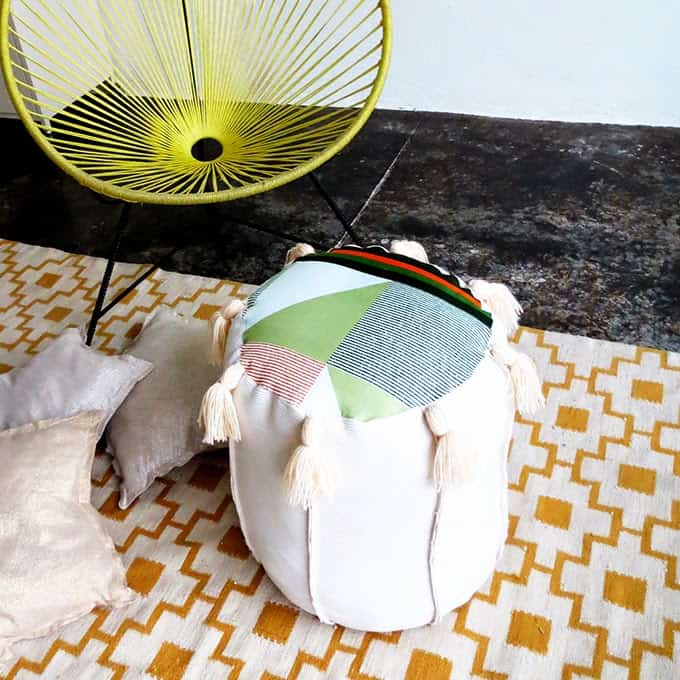 Don't you think that extra seating is always welcome? Poufs and floor cushions are my favorites! They don't take room and you can also use them as a footrest.
To make this pouf, I upcycled placemats and used old clothes for the filling, which is a cheap option and a good way to reuse used garments. If you don't have old placemats to upcycle you can make it with fabric, upholstery fabric will work the best.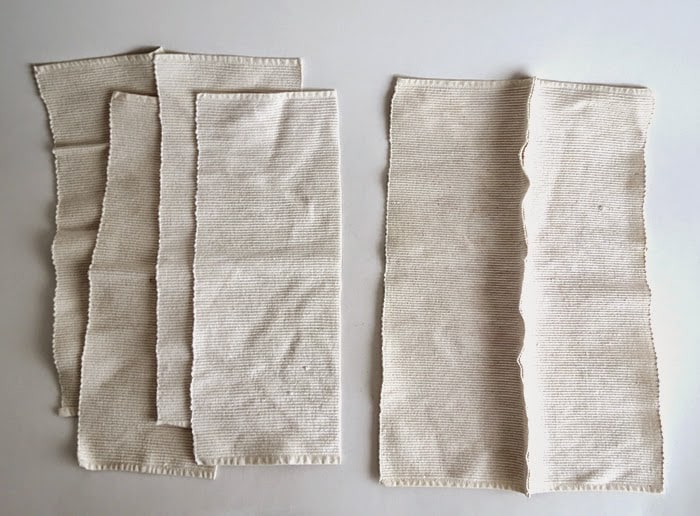 Cut of placemats in the middle lengthwise. Or if you choose to use fabric, cut 8 rectangles of 6′ x 17′. Serger or zigzag the edges to avoid the fabric to fray.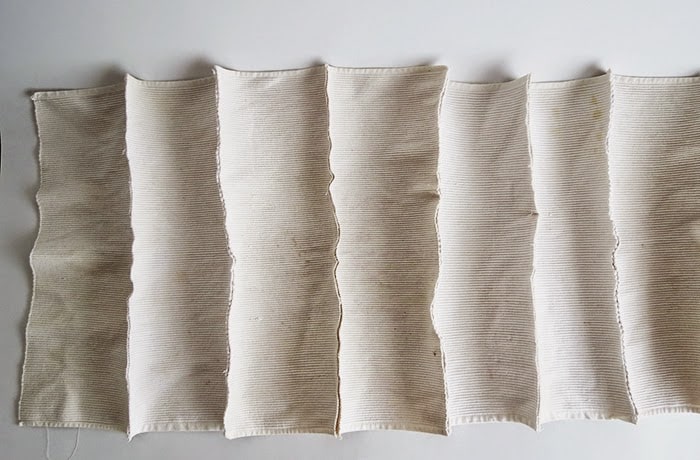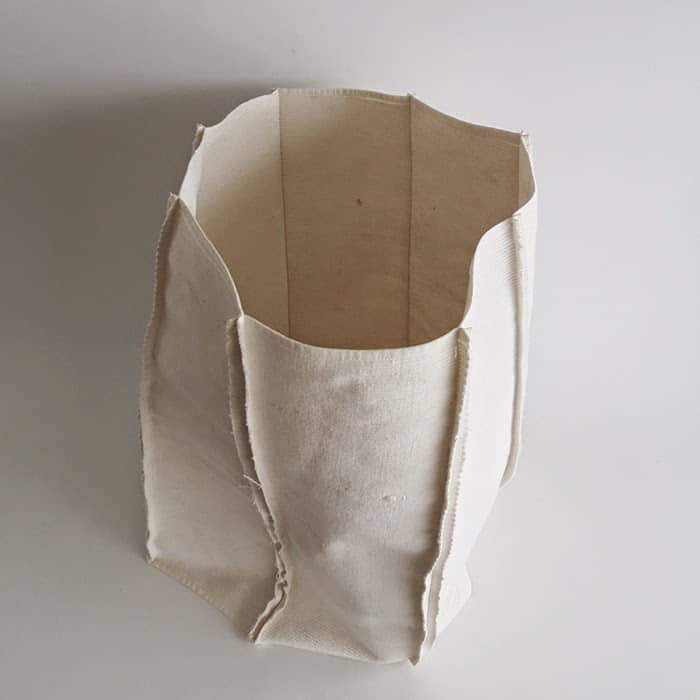 Sew all the long sides together, and make a cylinder. The placemats I used didn't fray. But you may have to serge the edges before sewing. It will depend on the kind of fabric you are working with.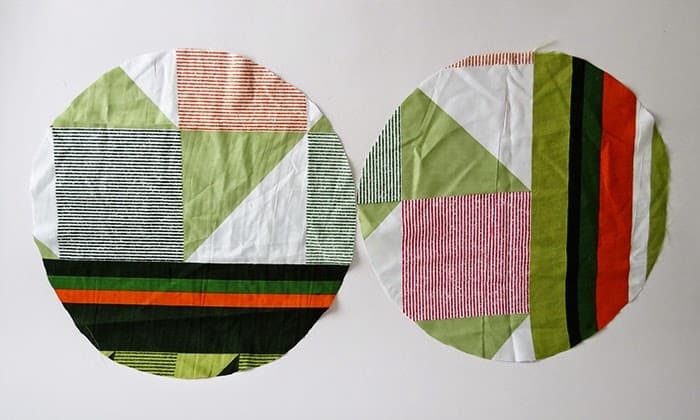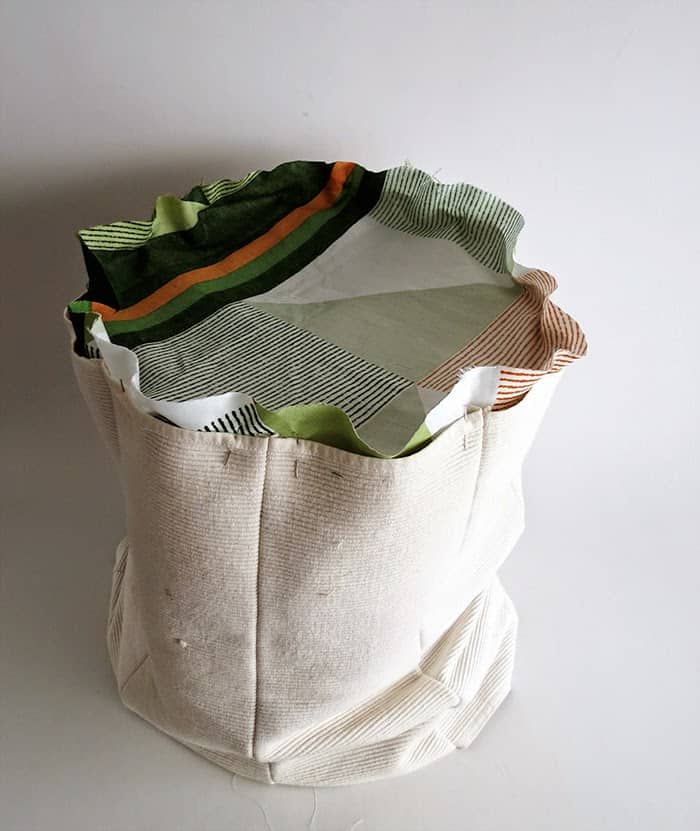 Cut two circles of 15′ diameter in another fabric. Pin them with the fabric cylinder (wrong side out). Don't forget to leave a gap without sewing in the bottom circle to put the filling.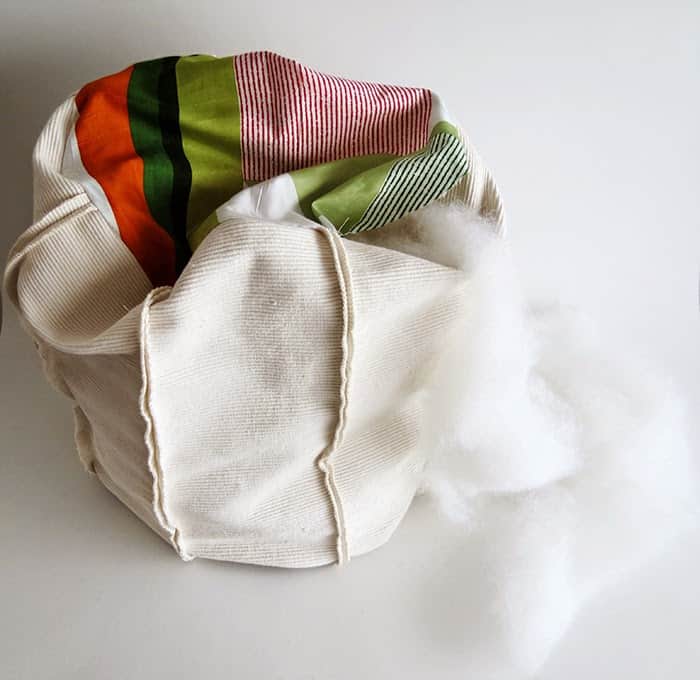 Start filling the pouf. First, use some filling foam to have a soft finish on the seating area. Then keep filling with old clothes and scrap fabric. I will recommend to cut them in straps for uniform filling. Tamp out the fabrics for the ottoman to have enough rigidity. When you are done filling, sew the opening with a few hand stitches.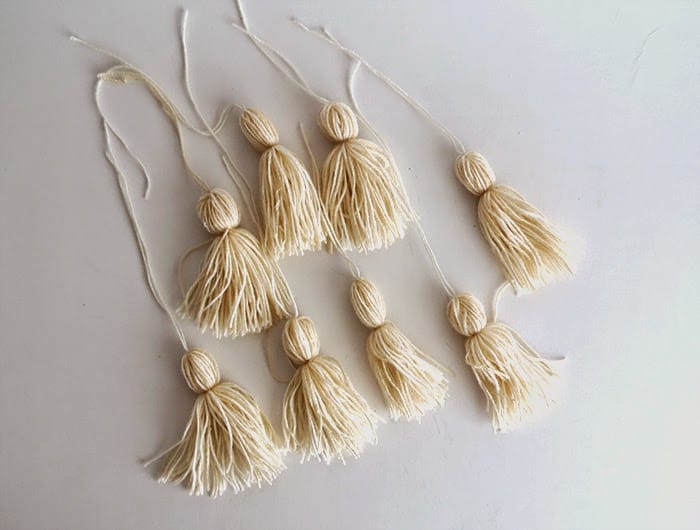 Make 8 tassels in a matching color yarn. Here is the tutorial Who to make tassels?
Attach them with a stitch and a knot on the side of the pouf.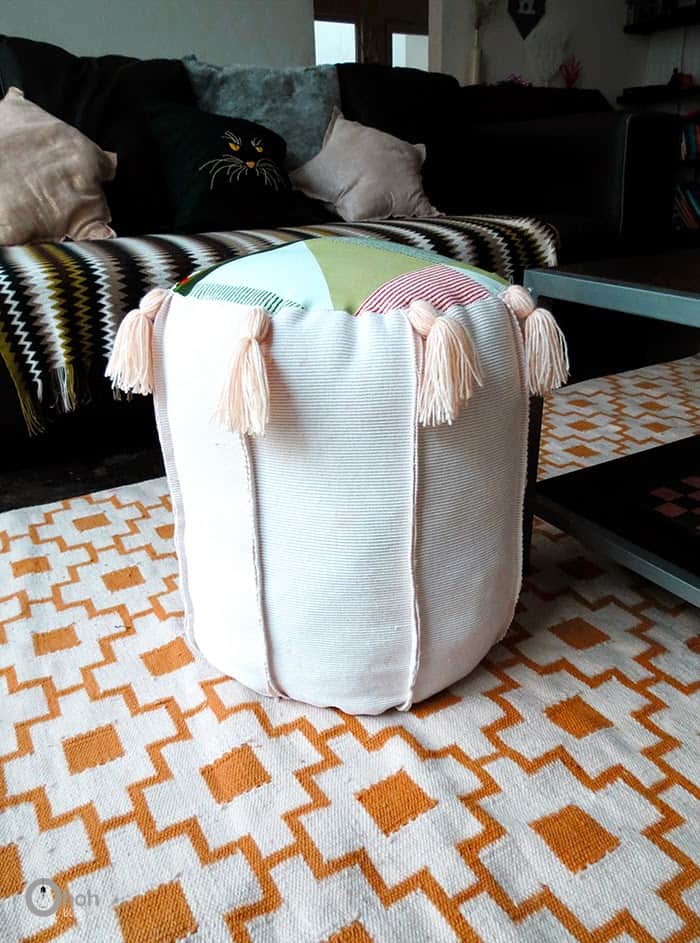 And done! Enjoy your new pouf! My kids love it, and of course, fight to seat on it. Not because of the nice design and pattern but because the one who has it can sit closer to the TV!
Most of the cushion on the couch and homemade, here are the links to the tutorials: The cat pillow and the star cushion.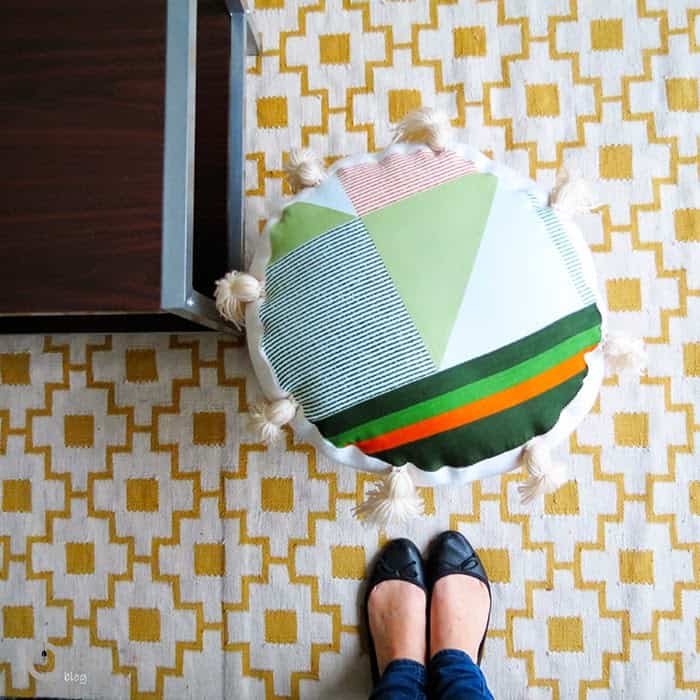 Looking for more sewing ideas?
You will find all the tutorials featured in this video on my Best off-page.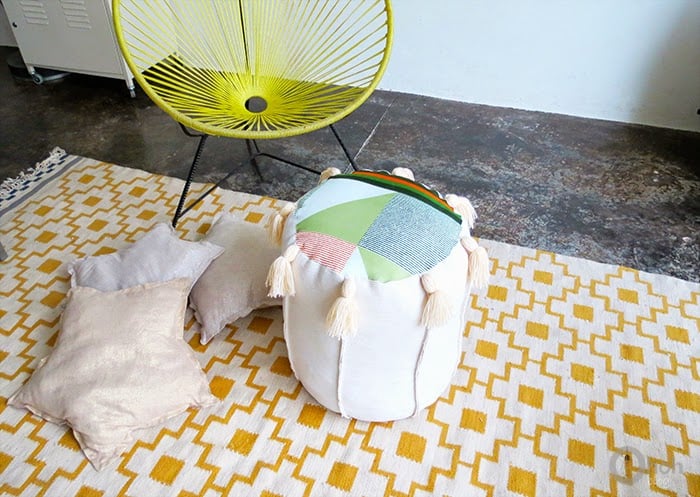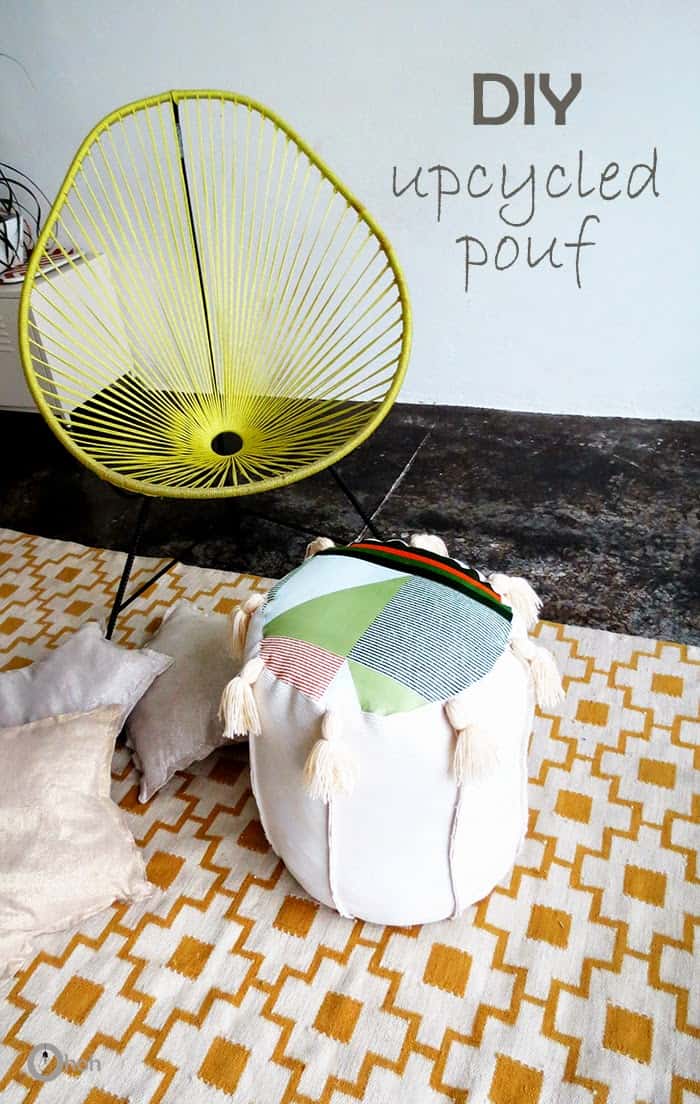 Have fun sewing!

Amaryllis