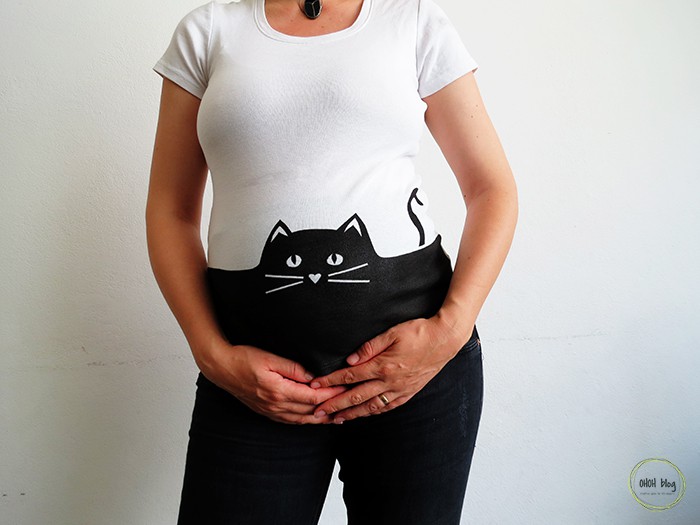 As you can see my belly is growing, and everything is going find so far! Still two months left before meeting our little girl! Today I will show you a very nice technique to stencil your t-shirt or any other fabric. You can use the cute cat stencil I made (inspired by this pin) or you can create any design you like.
Material you will need: a t-shirt, fabric paint, freezer paper, scissors, cutter, iron, some newspaper.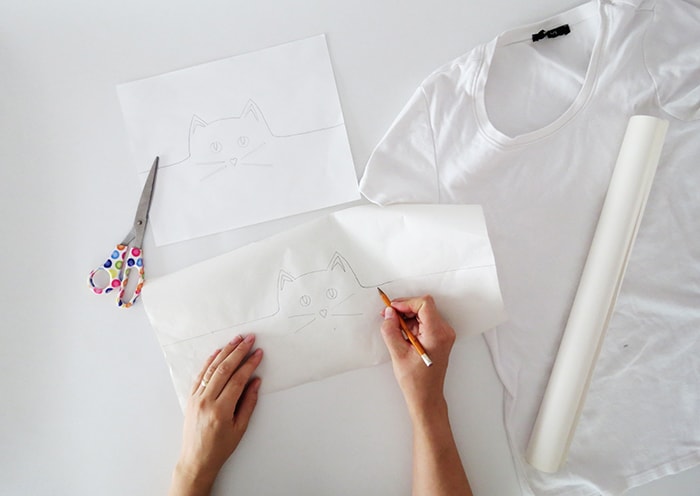 The cat template is available HERE on my FREE PDF library, along with a lot of fun printable and pattern.
First draw your design o report the cat template on the freezer paper. Trace your drawing on the paper side without the plastic coat.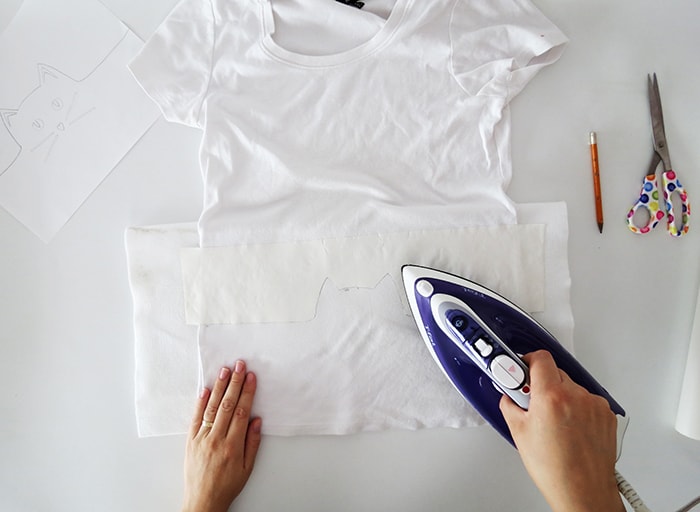 Cut your template and apply it on your shirt with the iron. The plastic coat of the freezer paper must be on the fabric. With the heat he plastic will melt a little and stick to the fabric. Don't worry it's easy to take off and won't damage your shirt.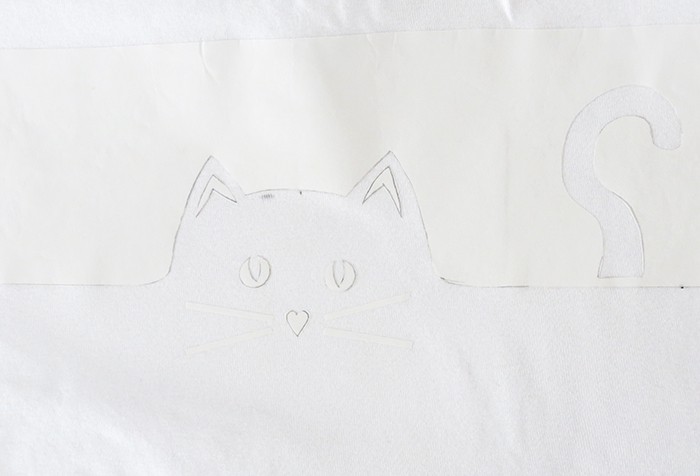 Add the small details to complete the cat face. I added them one by one to be sure they are in the right place. To help yourself, remember that where the stencil is, it will remain unpainted.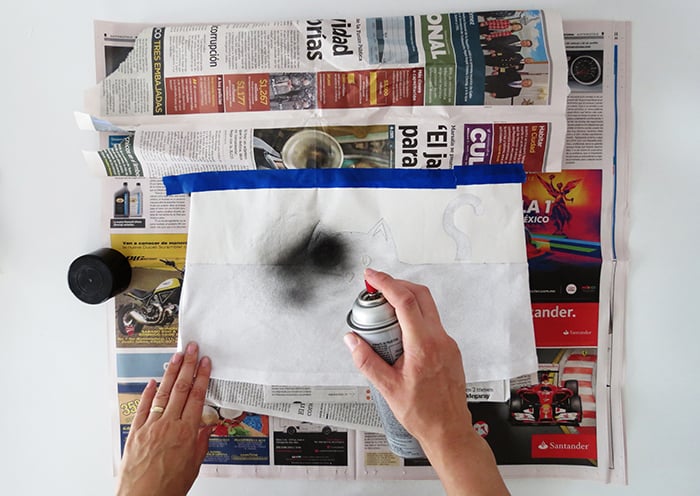 Start applying fabric paint! I was ready to paint when I realize that I didn't have any black paint left. As I'm not very patient and was to lazy to run to the store, I just grab a black spray paint and spray my t-shirt. I works pretty well, I had to cover every part of the t-shirt with newspaper to be sure to not have paint stain anywhere else that on the cat face. I apply two coat and it turns out pretty good. I didn't washed my tee yet, but I let you know how it turns. If you prefer using a classic fabric paint, refer to the instruction on the package, sometime you need to iron the paint once it's dry to fix the color.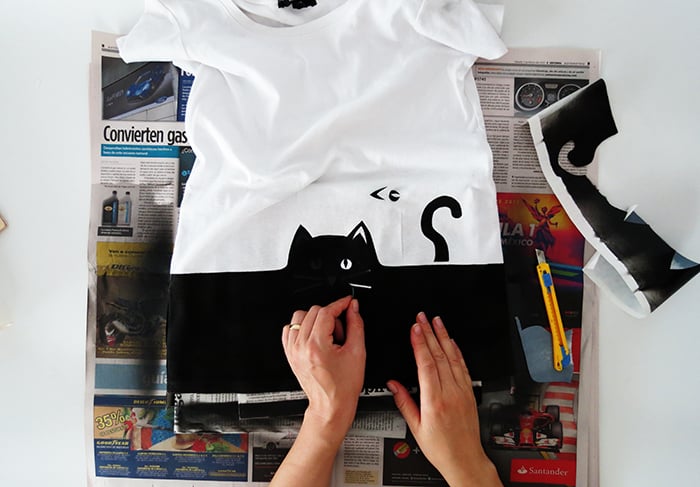 Once the paint is dry, remove the freezer paper and your cat face will appear! If you lie customizing tee, you can have a look at this other stenciled t-shirt I made awhile ago!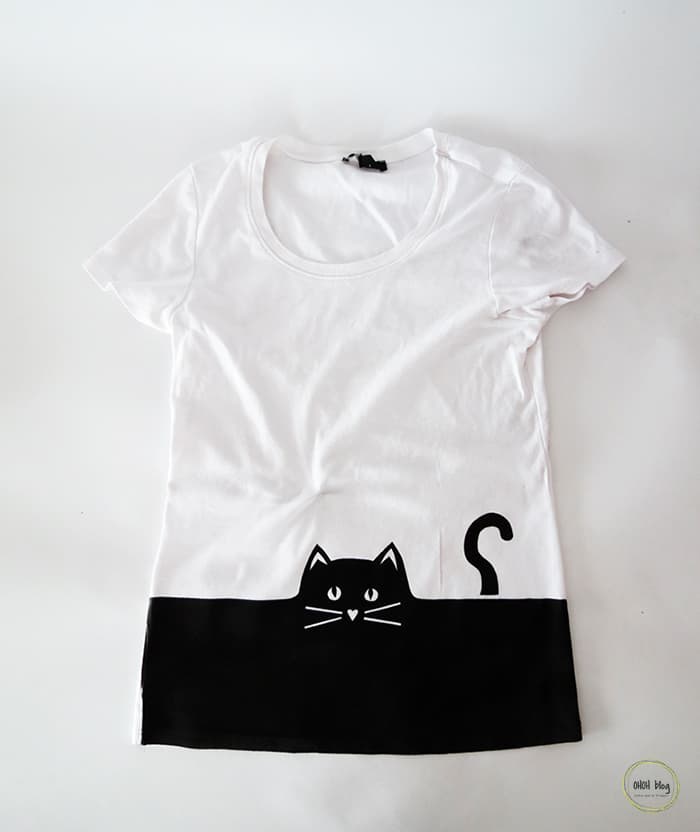 >>> DOWNLOAD THE CAT STENCIL TEMPLATE <<<
A few more pic, and you don't need a big belly to wear it!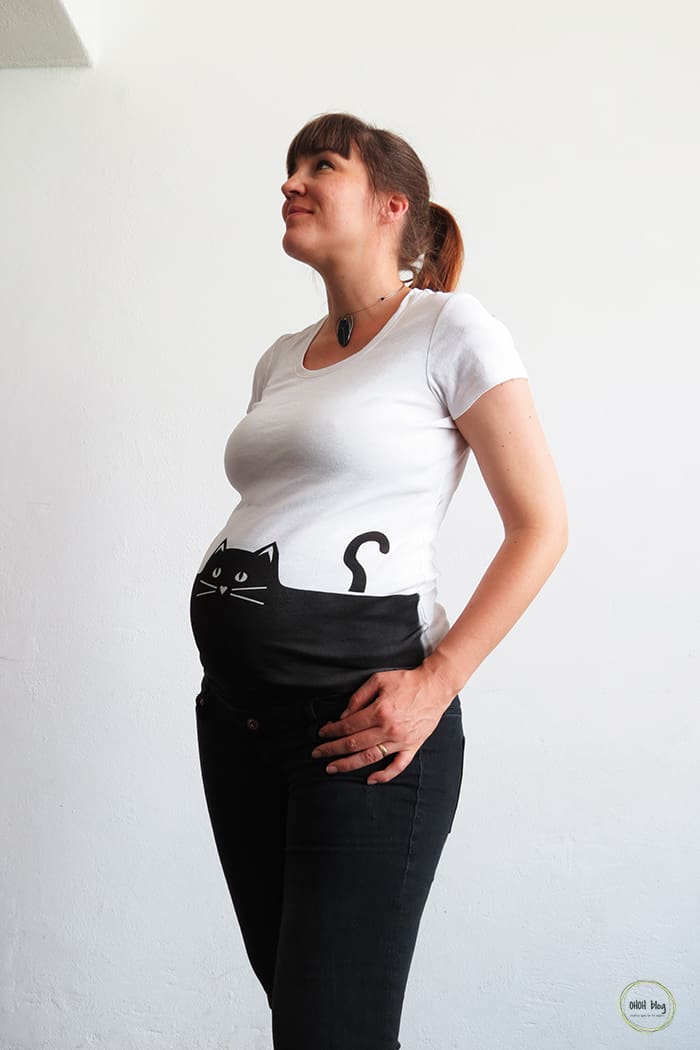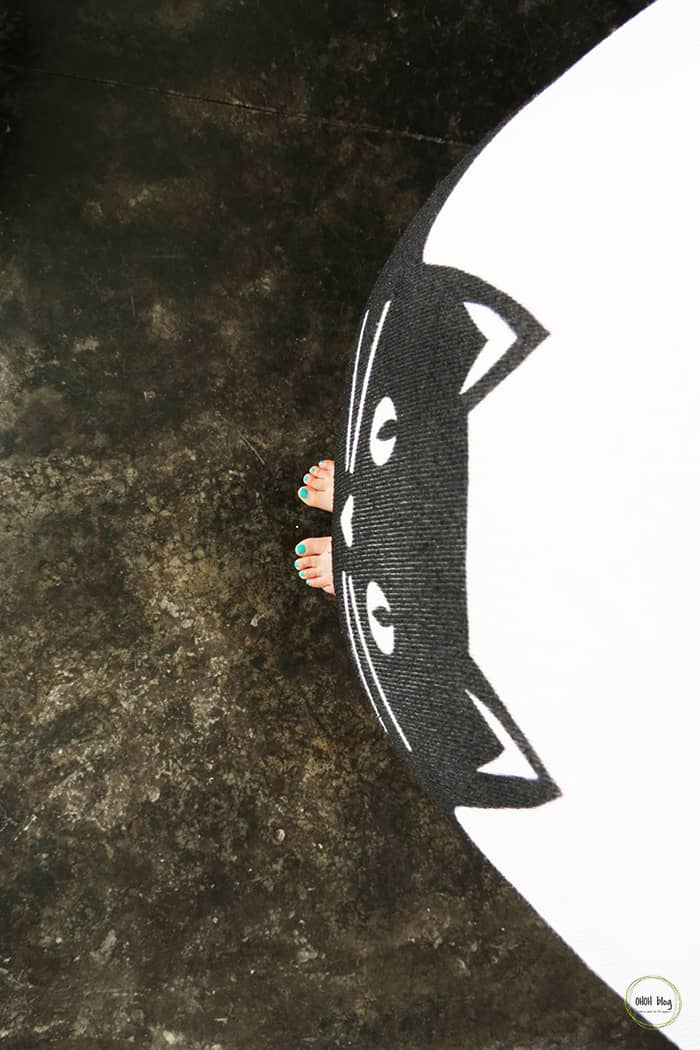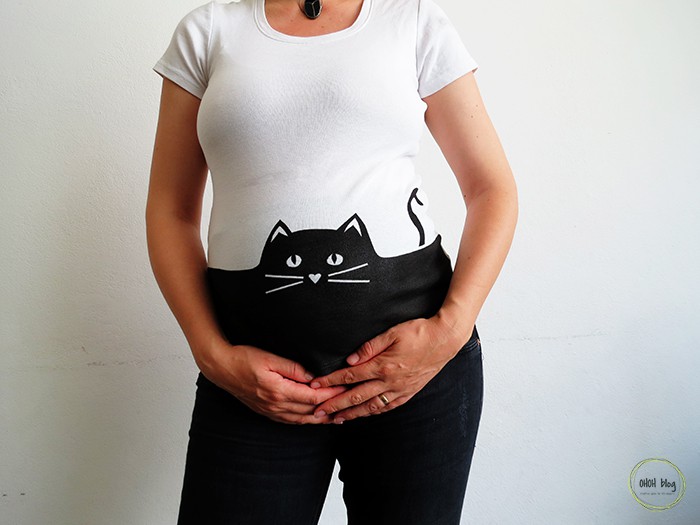 If your like it, please, share and make your friends enjoy this post!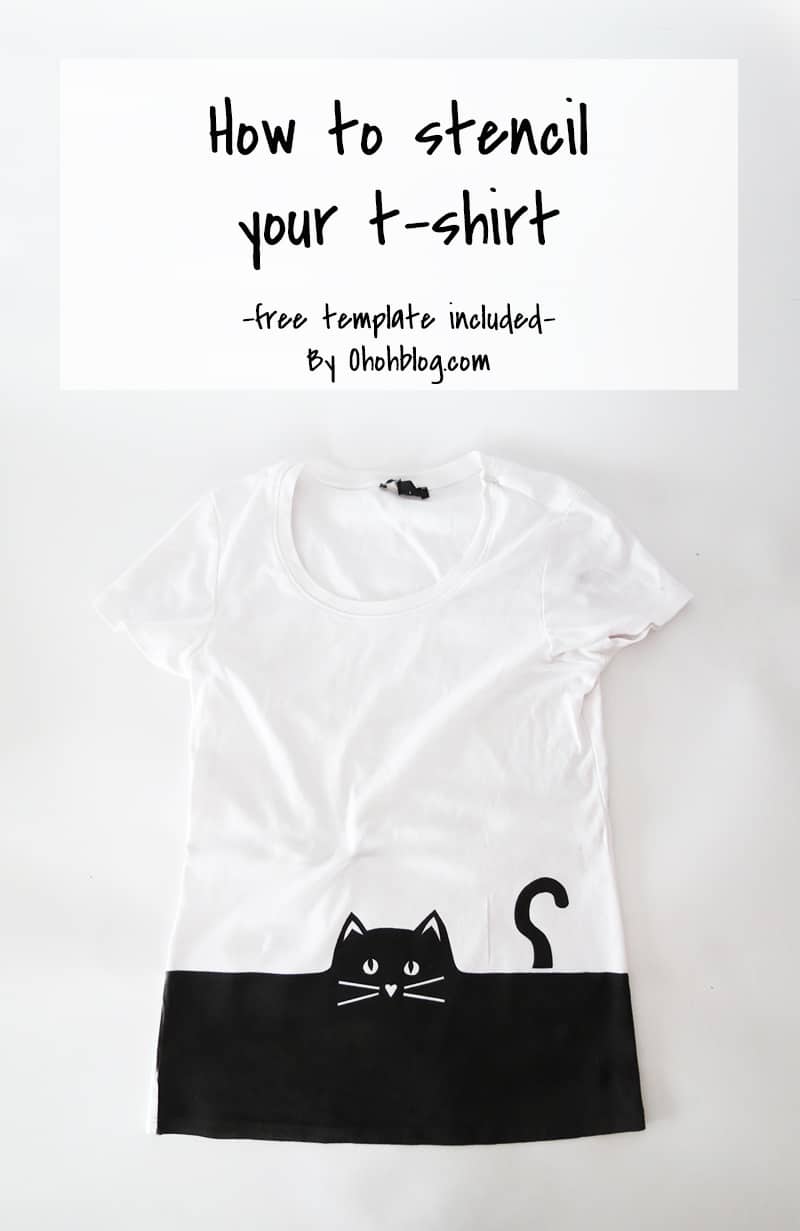 You will find all the tutorials featured in the video on my "Best DIY" page.
Amaryllis