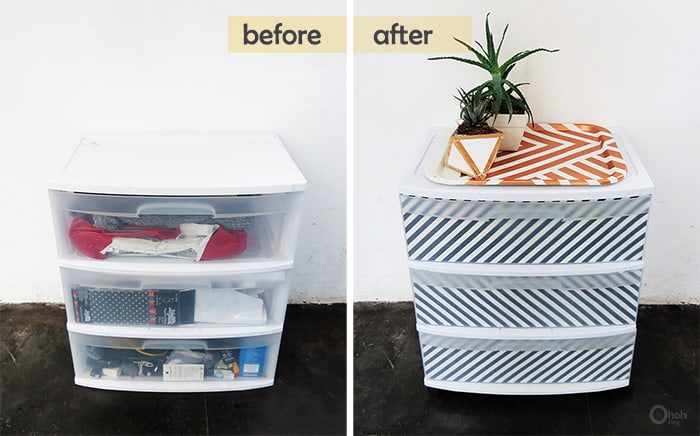 We all know those plastic storage drawers…..they are practical and ugly! Maybe you own some!
We have a few units all over the house, in the closets, and in the playroom. I also have some under my desk…and I can't see them anymore!
While waiting to find a more aesthetic solution, I made a quick upgrade!
They look nicer and the mess remains hidden in the drawers! I found this idea on Madigan Made blog years ago and I kept it in the back of my mind, waiting for the opportunity to use it. I show you how to hack plastic drawers below.
[ This post probably contains affiliates links, our full disclosure policy is really boring, but you can read it HERE ]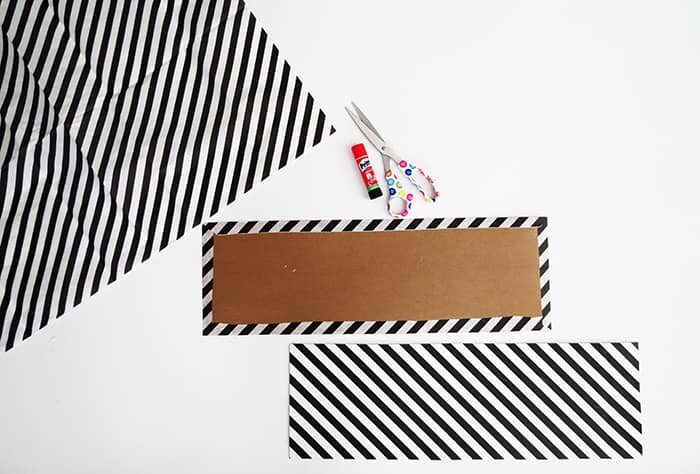 DIY Plastic drawers makeover

Materials you will need:
Thin cardboard
Nice patterned paper
Glue
Scissors
You can use any kind of paper to decorate your plastic drawers, from wallpaper to scrapbooking paper. But the best option is using wrapping paper: it's cheap, comes with
nice patterns (check these designs)
, and is long enough to cover the drawer length in one piece.
For each drawer, you need to cut a piece of thin cardboard. The size I used was 21'X7′. If you want to hack a different size of plastic drawer, the cardboard needs to be slightly shorter than the drawer front. So you can slide it inside.
Cover the cardboard with your nice paper. I prefer to glue the paper on cardboard as it makes it last longer. But depending on the paper thickness you use, you may not need to glue it on a cardboard.
Slide the cardboard inside the drawer and fix it with some tape! That's it! Very simple!
I love the black and white pattern lines, it gives a modern twist.
RELATED: The playroom makeover (where I hacked plastic drawers with contact paper)
RELATED: DIY Dresser makeover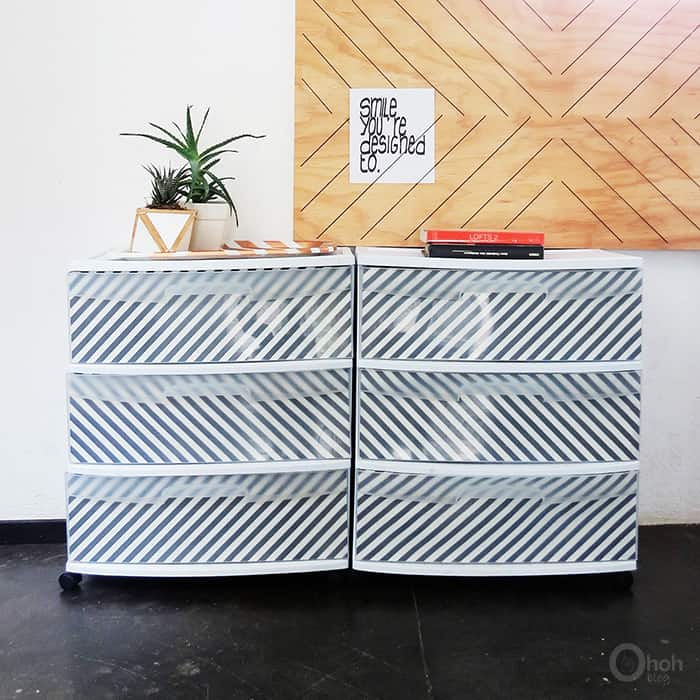 The others DIY on this pics are: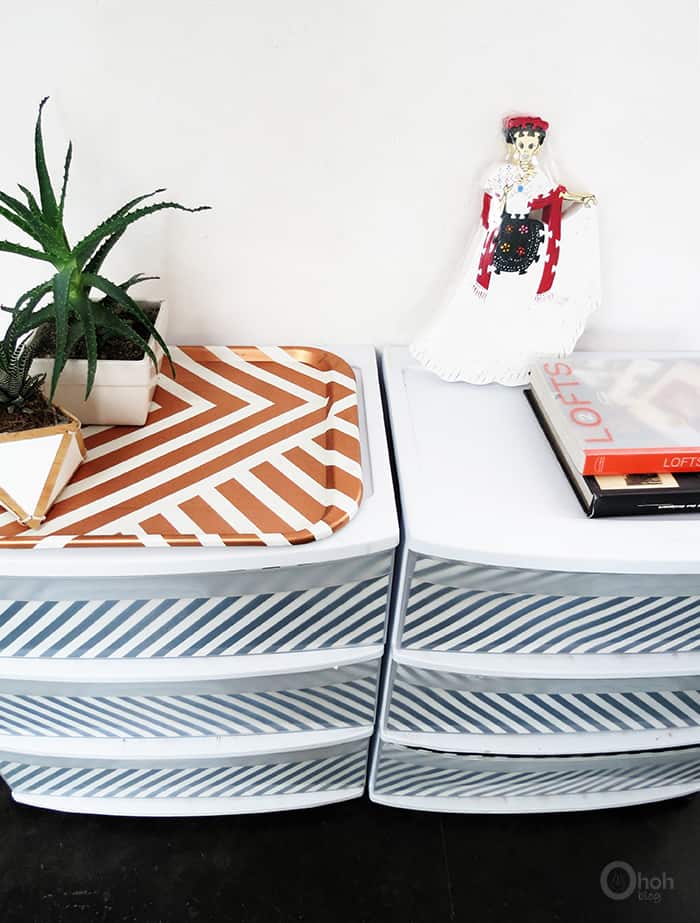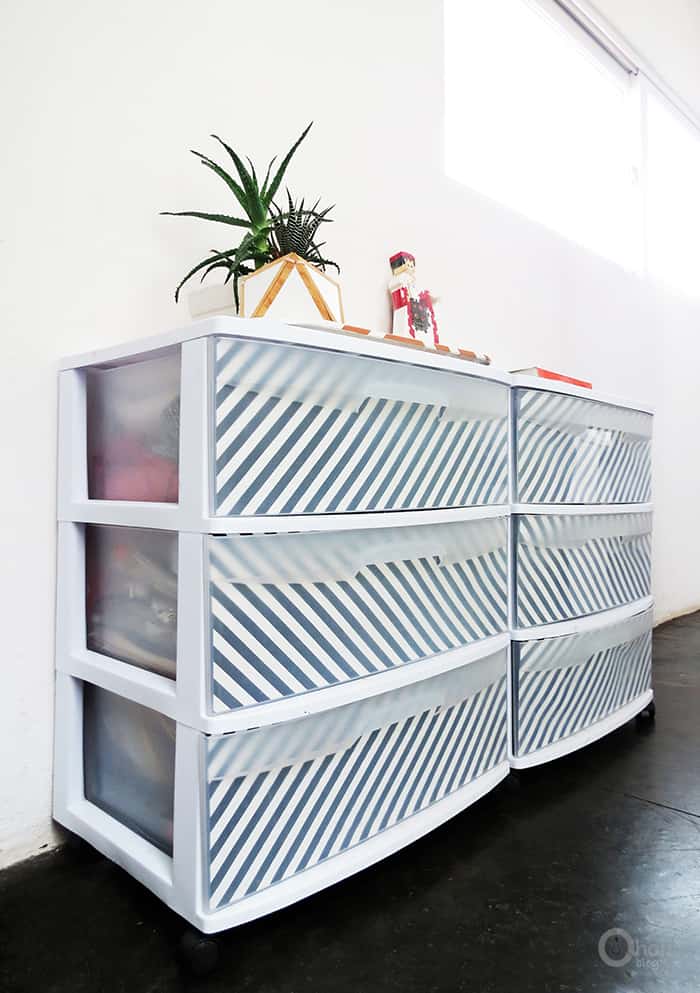 I will put them back under my desk, so the sides won't be visible. But if you want a better finish, you can do the same on the drawers side.

Want to remember it? Save this easy plastic drawer hack in your favorite Pinterest board.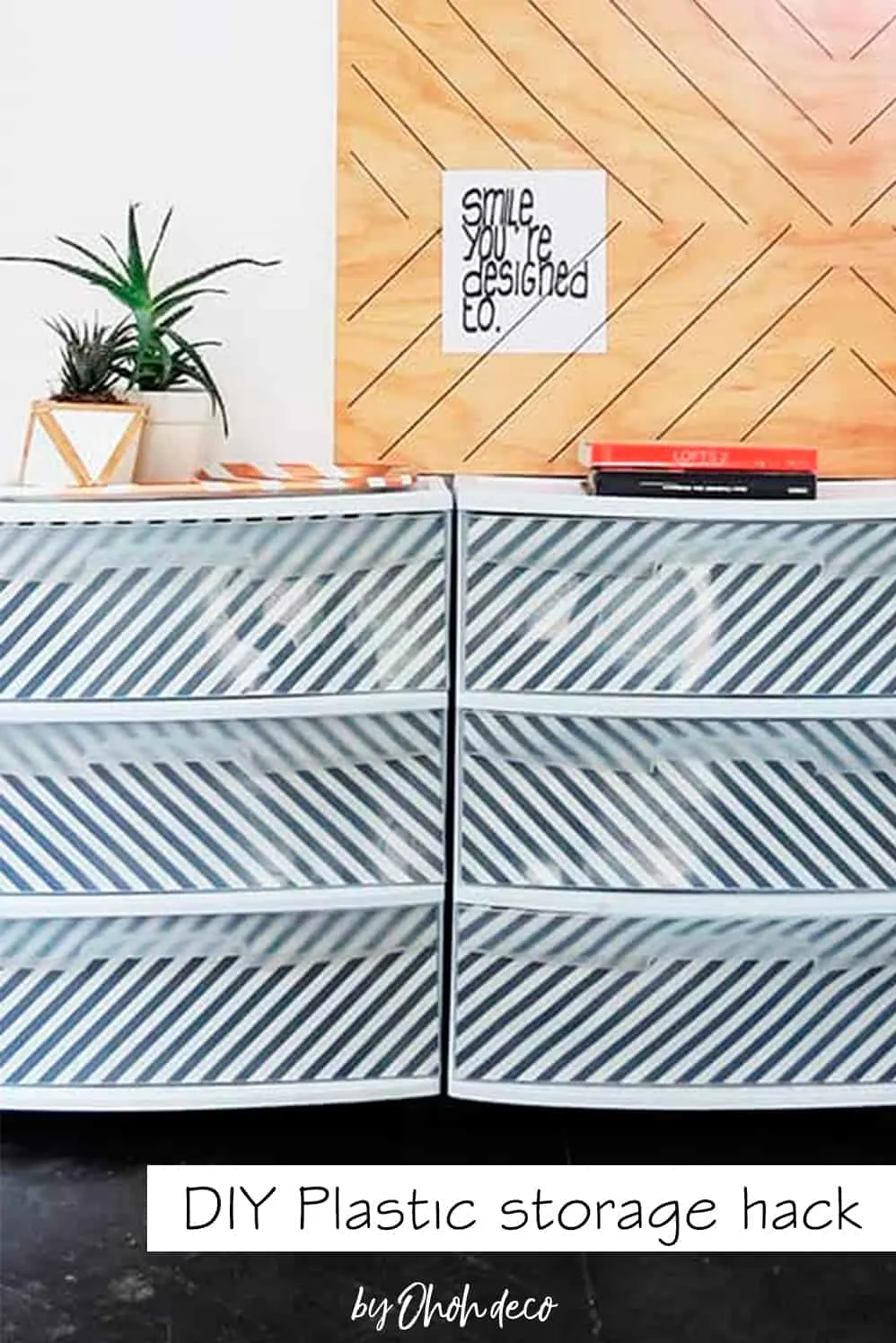 You will find all the tutorials featured in the video on my "Best DIY" page.
Amaryllis