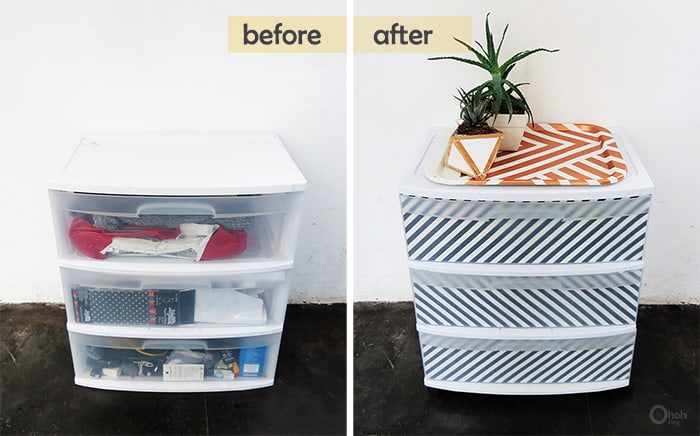 We all know those plastic storage drawers…..they are practical and ugly! Maybe you own some! We have a few units all over the house, in the closets and the playroom. I also have some under my desk…and I can't see them anymore! While waiting to find a better solution, I made a quick upgrade! They look nicer and the mess remain hidden in the drawers! I found this idea on Madigan Made blog years ago and I kept it in the back of my mind, waiting the opportunity to use it.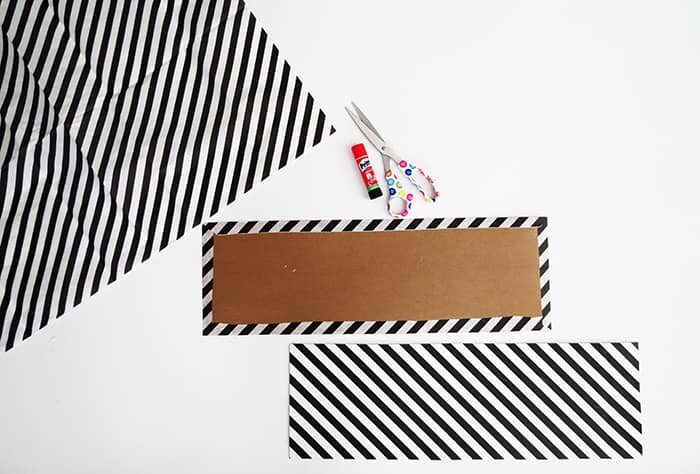 [AdSense-A]
For each drawer, you need to cut a piece of thin cardboard (here 21'X7′) and cover up with a nice paper. Depending of the paper thickness you use, you may not need to glue it on a cardboard. Slide it inside the drawer and fix it with some tape! That's it! Very simple!
I love the black and white pattern lines, it gives a modern twist.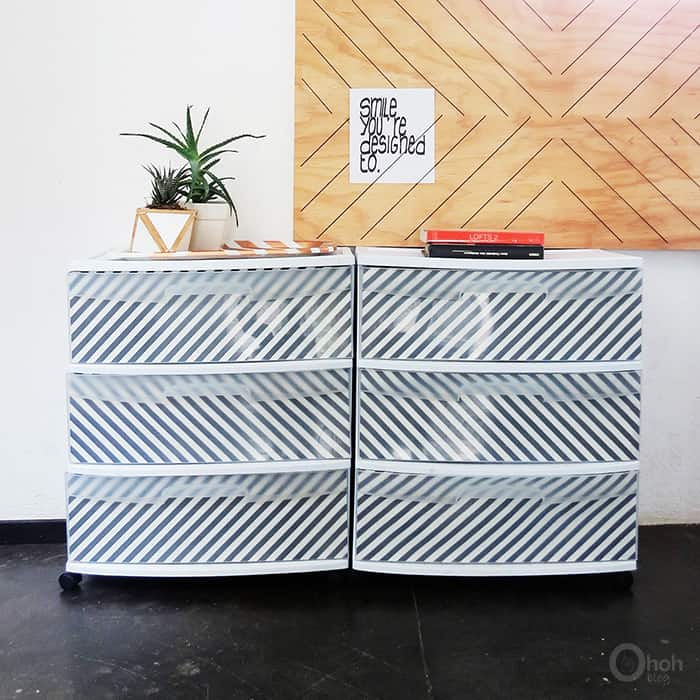 The others DIY on this pics are: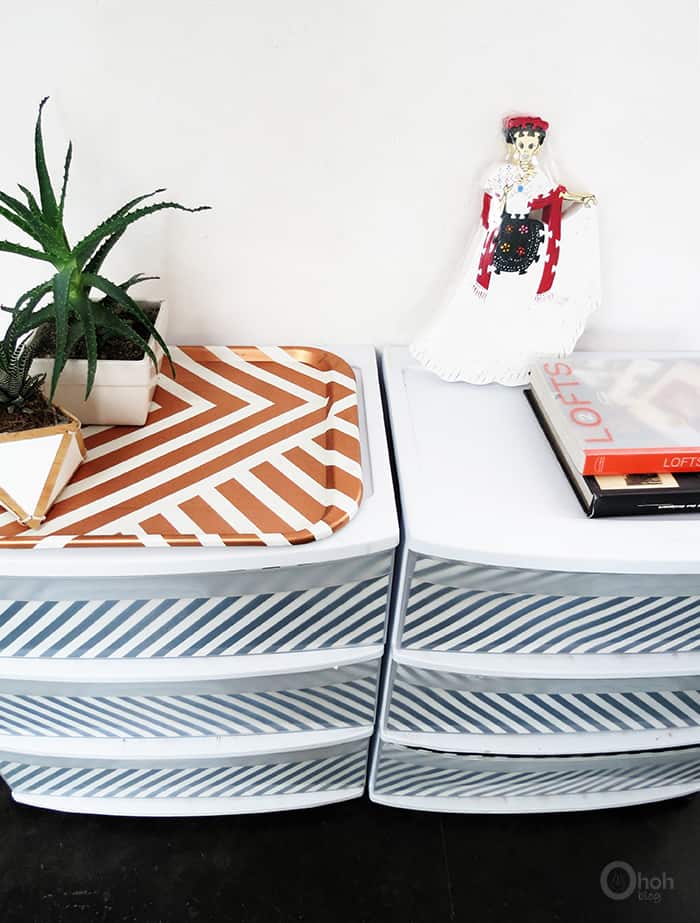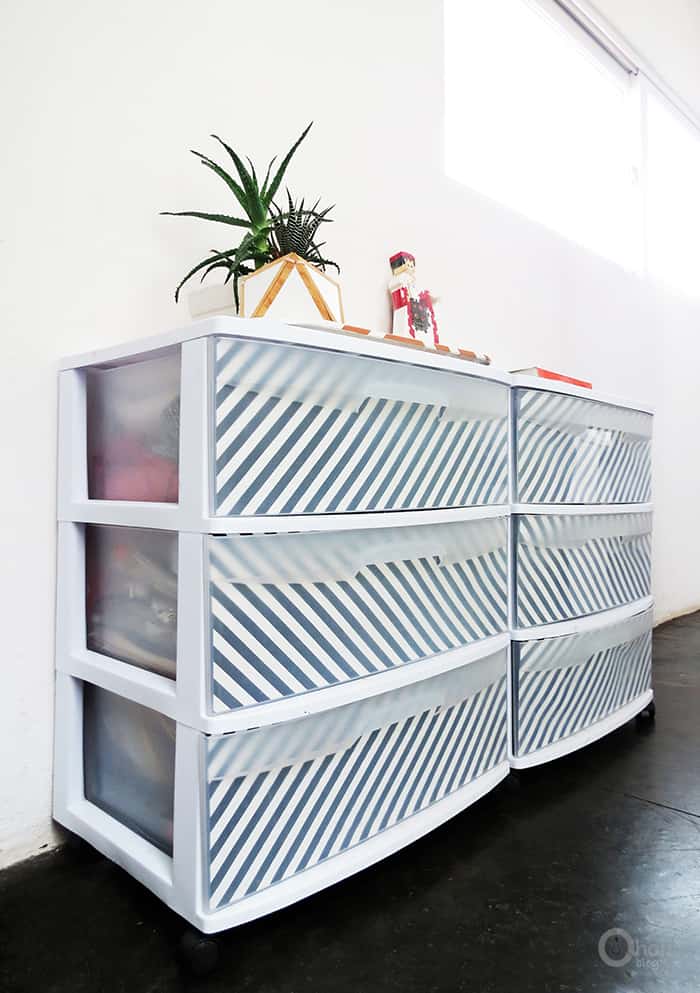 I will put them back under my desk, so the sides won't be visible. But if you want a better finish, you can do the same on the drawers side.

You will find all the tutorials featured in the video on my "Best DIY" page. Amaryllis