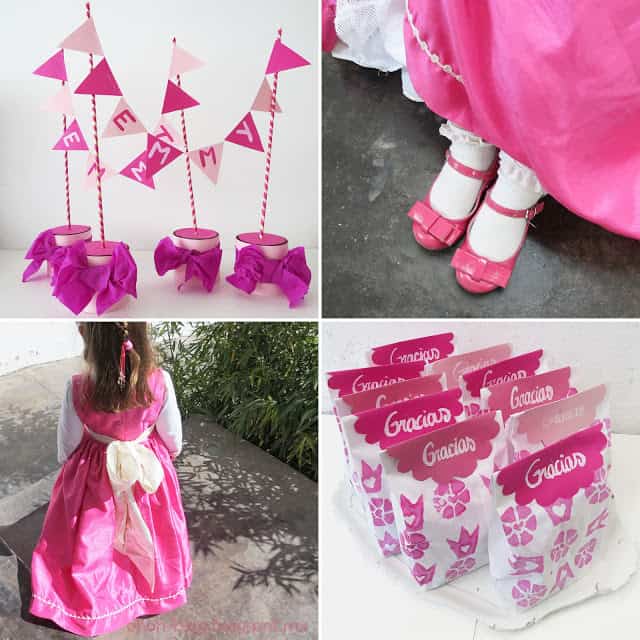 Last week was the birthday of my little girl, she wanted a pink-purple princess party…what else would like a 3 year old girl? We have a great time with family and friend, she was happy even if I skip the purple…and I had fun crafting for the party!
La semana pasada fue el cumpleaños de mi hija, ella quería una fiesta de princesa rosa y morada … ¿qué otra cosa le gustaría a una niña de 3 años? Nos divertimos con la familia y los amigos, le gusto, incluso si "olvidé" el morado … y me diverti haciendo manualidades para la fiesta!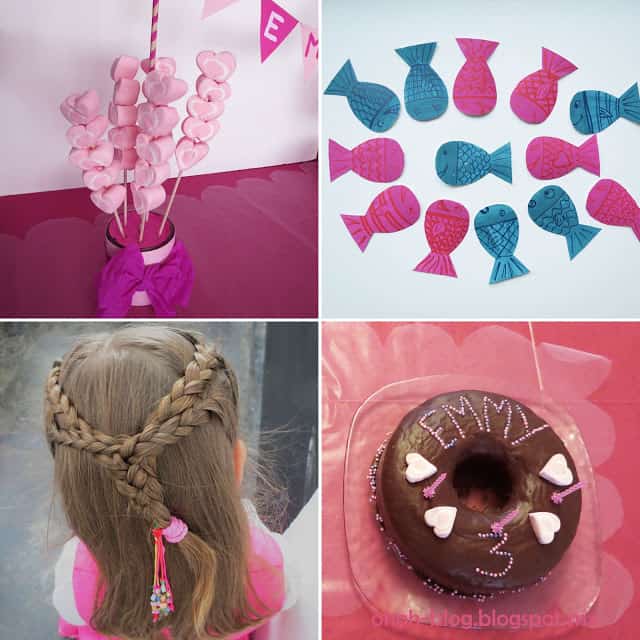 I'll start with a short tutorial to explain how to make the centerpieces. In the next days, I'll put the explanation for the candy bags and for the game "fishing gifts".
Voy a empezar con un breve tutorial para explicar cómo hacer los centros de mesa. En los próximos días, voy a poner la explicación de las bolsas de dulces y del juego de la "pesca de los regalos".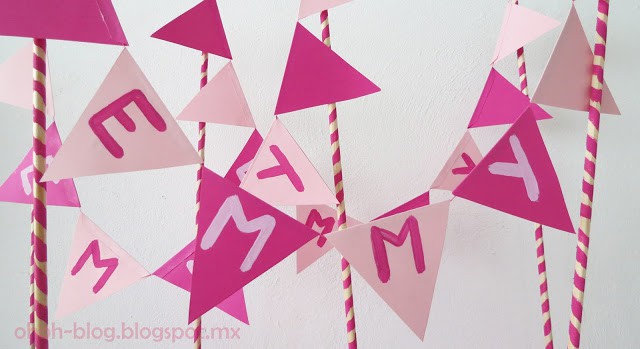 Before you begin, choose two colors for the party!
Material for 1 centerpiece:
2 jars (jam jar or tin can)
beans
colored paper (2 differents)
carton
2 wooden sticks
thread
acrylic paint
glue
scissors
Instruccions:
Glue colored paper on the jars, I made the knot with crepe paper.
Fill the pot with beans and make a cover with cardboard (cut a circle and covered it with colored paper). Don't forget to make a hole in the cardboard to hold the stick.
To make flags: cut triangles in colored paper and paste it on the thread by folding the upper part.
Write the name on the triangles with acrylic paint (on both sides).
Hang the thread with flags at the end of each stick with a knot.
Sticks can be decorated with paint.
As final touch, I put candy's brochette into the cardboard cover!
Antes de empezar, tienes que escojer dos colores.
Materiales:
2 tarros (tarro de mermelada o lata)
frijoles
papel de color (2 diferentes)
cartón
2 palos de madera
hilo
pintura acrílica
pegamento
tijeras
Instrucciones:
Decora los tarros con papel de colores, hice el nudo con papel crepé.
llenar los tarros con los frijoles y hacer una cubierta con cartón (cortar un círculo y cubrir lo con papel de color) No olvidan hacer un agujero en la tapa de carton para poner el palo.
Para hacer las banderas: cortar triángulos de papeles de colores y pégalos en el hilo doblando la parte superior.
Escribir el nombre en los triángulos con pintura acrílica (en ambos lados)
Colgar el hilo con las banderas en cada extremo de cada palos con un nudo.
El palo puede ser decorado con pintura.
Y para el toque final, pusé brochettas de bonbones en la tapa de carton!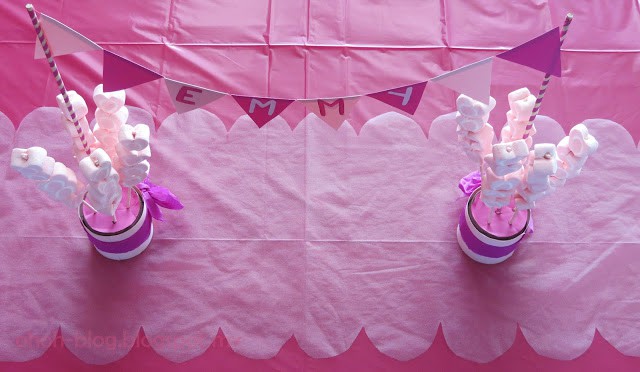 Et voila!
I used a plastic tablecloth and I made the placemate in tulle fabric!
So to make the placemate:
Cut a rectangle in tulle fabric on the required size , fold in 4. Attach with pins and draw half circles on the edge using a glass as template. Cut along the drawing and ironing! That's it!
He utilizado un mantel de plástico e hice el mantelito con tela de tul!
Así que para hacer el mantelito:
Cortar un rectángulo en el tul del tamaño requerido, doblarlo en 4. Fijar con alfileres y dibujar semicírculos en los bordes utilizando un vaso como modelo. Corte a lo largo del dibujo y planchar! ¡Eso es!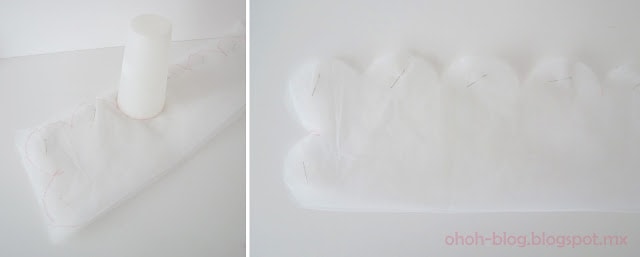 That's it for tutorials, there will be 2 more later in the week!
The party was very nice, the only small problem was that my princess take off her shoes to go into the inflatable castle … and our dog chew them … I guess he has been won by the princess vibe!
Es todo para los tutoriales, habrá 2 más adelante en la semana!
La fiesta fue muy agradable, el único pequeño problema fue que mi princesita se quito los zapatos para subirse al inflable … y nuestro perro aprovechó la oportunidad para masticar los…Supongo que fue ganado por el ambiente de princesas!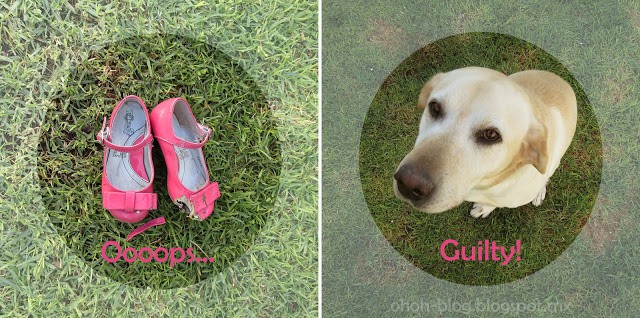 Amaryllis